George Snow, a 49-year-old self-described survivalist, was wanted on weapons and drug charges. He fled New York state to the southern U.S. and set up his tent in a rural area of Fayetteville, North Carolina — thus making him a fugitive.
He was considered armed, dangerous, and likely to make a stand if confronted.
He hoped that he would be able to fly under the radar in the woods and that being close to his wife would give him an extra layer of anonymity. Unbeknownst to him, the U.S. Marshals were assigned to track him down and bring him in. Snow was now going up against the best manhunters in the world.
The office in Fayetteville was only a two-man team, and catching Snow would require additional manpower. John Smith, at the time a U.S. Marshal case agent, was called in from Atlanta to work the investigation, along with another case agent from New York. Smith was an experienced marshal who would spend 32 years in the U.S. Marshals Service before ending his career as the Chief of All Regional Task Forces in 2015.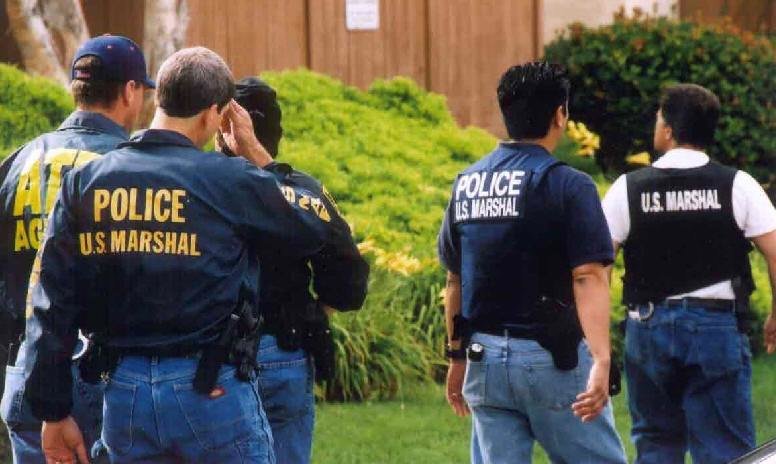 Smith and his team had information that Snow was visiting his wife on occasion, but when interviewed about her husband, Snow's wife denied having any connection or contact with him. They knew she wasn't being truthful, so they set up surveillance on her home. If the fugitive was going to visit her, they were going to get the drop on him. Getting eyes on the home was easier than they anticipated: there was another country farm house across the road occupied by soldiers assigned to Fort Bragg.
The soldiers were more than happy to help out the marshals.
"They checked out, let us stay at the house, and we started our surveillance on Snow," recalled Smith.
For several months, the surveillance continued, both day and night. Then one Sunday afternoon, they spotted what looked like their fugitive, draped in camouflage.
"He went into the house briefly and came out with his wife," Smith said. The two went right to the car, a ragged out Chevy Nova, where they proceeded to remove the back seat in the vehicle. They left the seat on the ground, all while Smith and the other members of the taskforce watched Snow crawl into the back of the vehicle and lay down.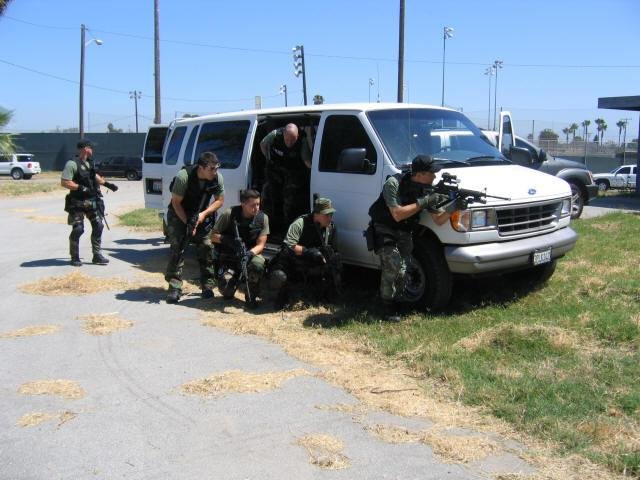 To anyone else on the two-lane highway where Snow's wife was driving, the Jeep Cherokee with a slight tint to it and the dime-a-dozen sedan didn't stick out. Smith and his fellow officers were in unmarked vehicles, prepared to execute a takedown and bring Snow in. But they didn't have any plans to pull Snow's wife over. Instead, they were going to box in the fugitive and his accomplice to rush the car. It wasn't the typical way things were done, but it had worked in the past.
"Instead of a routine traffic stop, we wanted to have the element of surprise," Smith said.
They drove for a while, finally reaching a point where the Jeep Cherokee could pass the Nova like any driver might on a country road. The Jeep pulled in front of her, and Snow's wife continued to drive, not suspecting a thing.
When the team reached a point where there weren't any other vehicles on the road, it was go time.
The sedan came up from behind, creating a choke point. Snow's wife slammed on the brakes, while Smith and his partner jumped out, making a beeline for the Chevy Nova.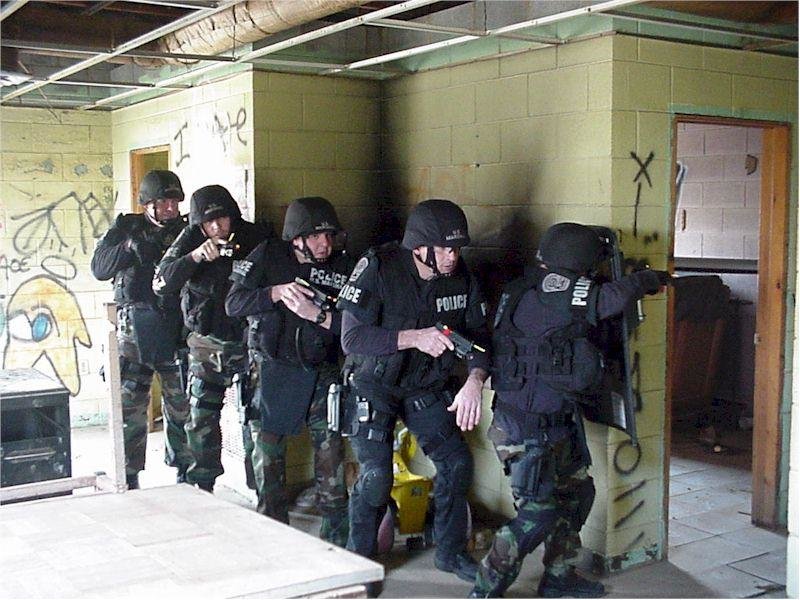 Armed with his AR-15, Smith covered Snow's wife, while his partner's shotgun covered the passenger's side. The other two deputies came up from behind, providing cover for Smith and his partner.
"He was there, lying on the backseat floorboards, an AK-type assault rifle in his hands. We drew down on him, me with my rifle and my partner with the shotgun in his face," said Smith.
Snow gave up quickly, recognizing that the marshals had the drop on him. After he was brought into custody, they saw what else the fugitive had in his arsenal. The rifle was loaded with a 30-round magazine. There were 100 extra rounds in a bag, a flak vest, and a Kevlar helmet.
With Snow and his wife in cuffs, the fugitive admitted that he was ready to go down in a blaze of bullets. Snow later told Smith, "When I was looking down the barrel of that 12 gauge, I realized there was no use."
Smith and his fellow marshals knew they made the right call.
"He was one of those guys who would have turned it into a gunfight it we would have done it any other way."