The ability to kick down a door is one all good Americans should have. An act typically performed by firefighters in emergency situations — or by Marines locked out of their barracks rooms — kicking down a door is one of those things that, if you can pull it off, immediately makes you slightly more badass. But despite how simple the process looks, there is a lot more that goes into booting down a door than just kicking it really fucking hard.
Sure, you'll likely never kick down a door and tackle the kinds of life-or-death emergencies that firefighters do, but you could still encounter your own kinds of emergencies in everyday life where the technique could come in handy. For example:


What if your spouse puts a lock on the pantry because you ate all the Cheez-Its?


What if you're having a Nerf gun battle with your kids, and you need to catch them off guard with a dynamic room entry?


What if you "gotta go," and somebody locked the door to the head?


I don't know, maybe your house is on fire with your kids inside, or something like that.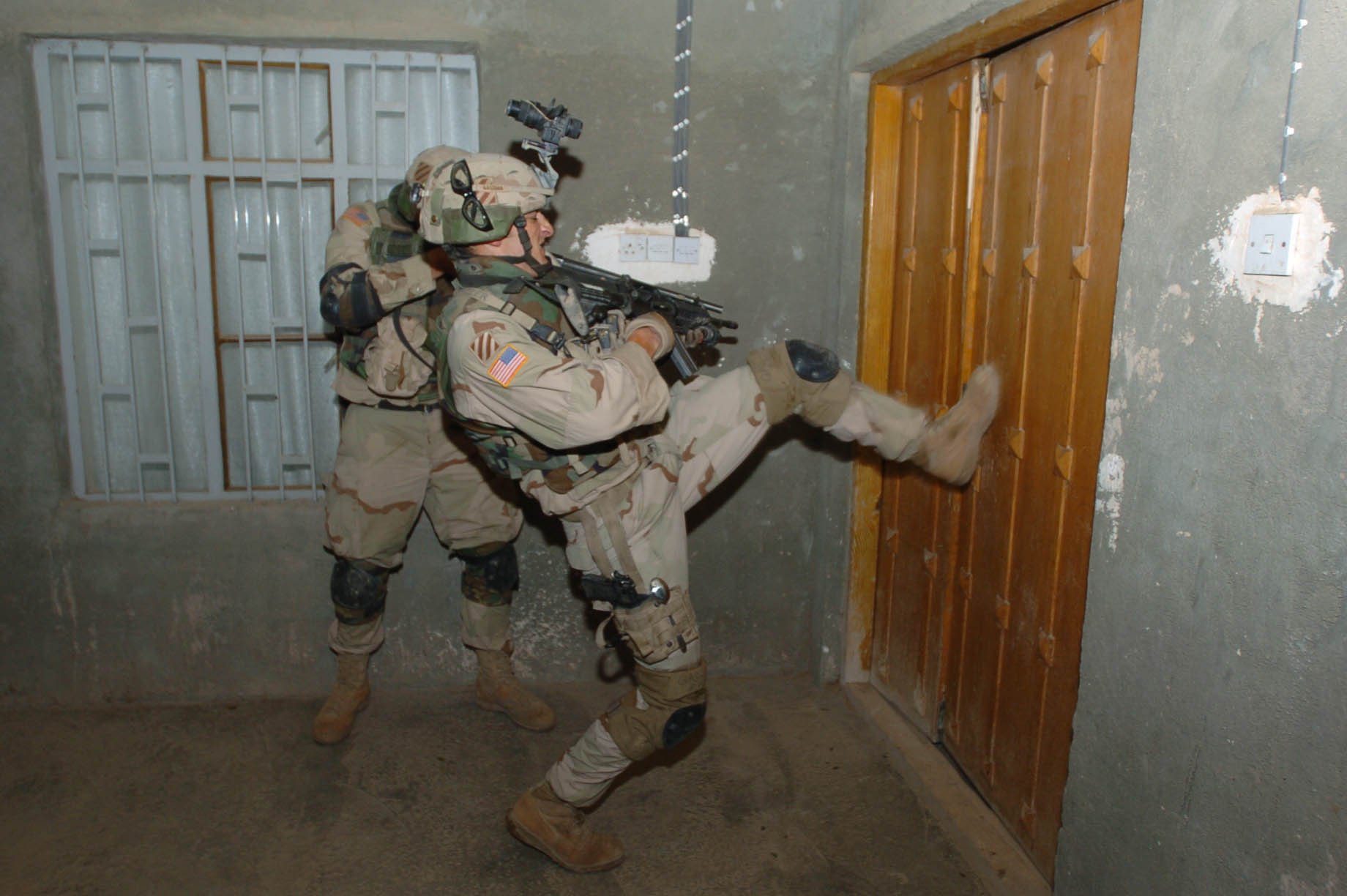 Whatever the emergency, there's an art to door kicking, and firefighters are the masters of it.
We reached out to Lt. Matt Alloway at the Marietta Fire Department for some expert insight on the explosive art of door kicking.
Here are five tips on how to kick down a door like a firefighter.
To Boot, or Not To Boot
"There's this saying, 'Try before you pry,'" Alloway told Coffee or Die Magazine. "Basically a reminder to check for alternate unlocked points of entry — like a window, for example — before you do an elaborate forcible entry."
And if a door is the only way in, that doesn't mean your boot is your only tool.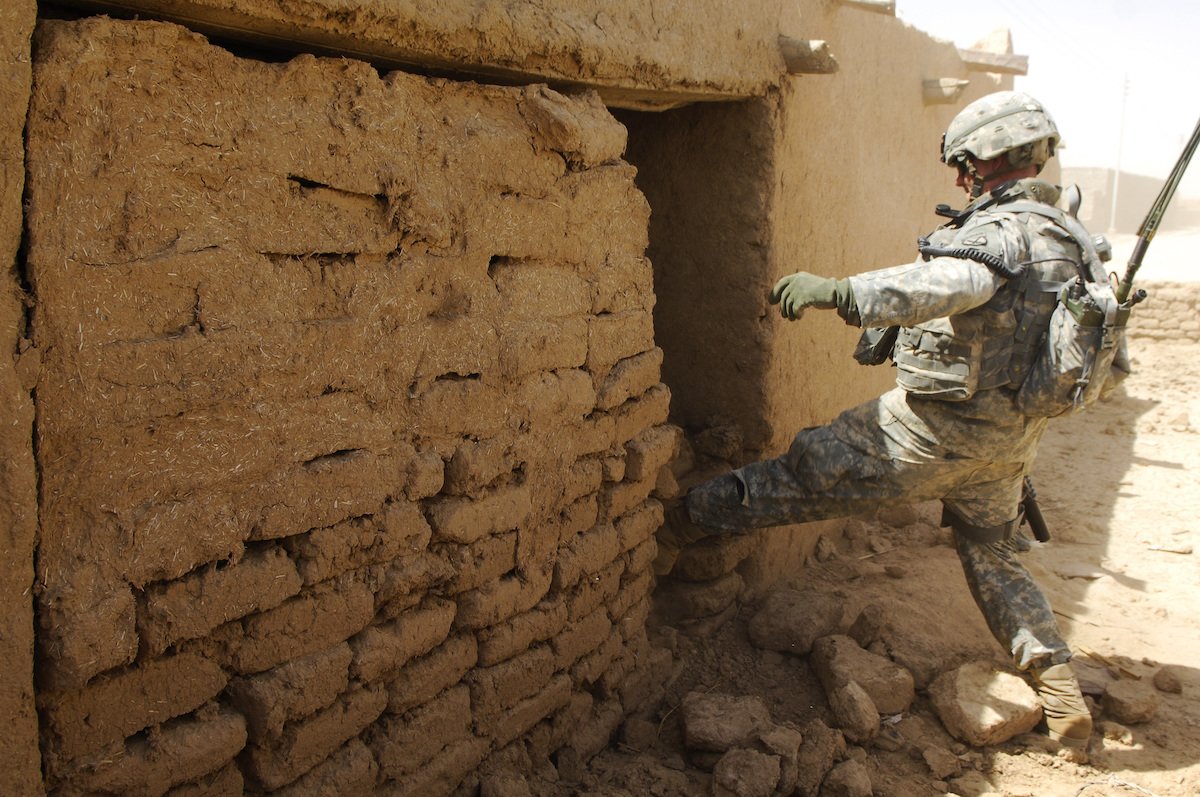 "Our main method of entry is utilizing something called a Halligan tool in conjunction with a flathead axe," Alloway said. "It's far more effective than kicking and allows us to maintain control of the door so as to not introduce too much oxygen to a potential fire."
Should you find yourself in a situation where you feel as if you need to kick down a door, first, ask yourself whether you actually need to kick it and whether there's an alternate, less expensive method of entry.
Kick Like a … Donkey
You've now determined that there is no other means of entry, and you absolutely must give the door the boot. Great. How do you do it? Well, we're sorry to say that Crane Kicking the front door like the Karate Kid is not the best way. Enter, the Donkey Kick.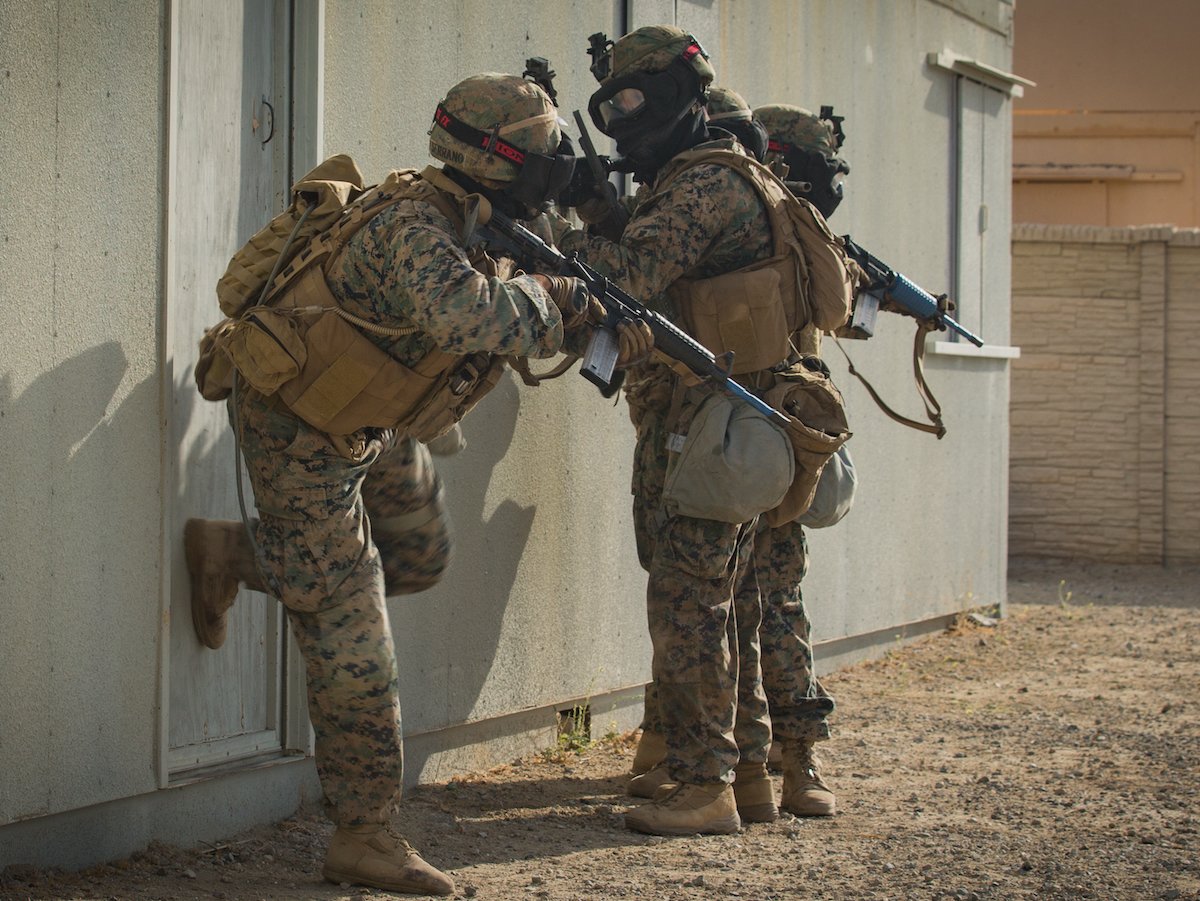 According to Alloway, "To perform a 'Donkey Kick,' stand with your back to the door, hike your leg up to a 90-degree angle, and kick backwards as hard as you can. You need to put as much of your foot on that door as flat and as hard as you can."
Kick Placement
Striking the right spot on the door is critical to success. "When you're Donkey Kicking a door, it's important to line yourself up on the opposite side of the door's hinges and aim to kick just below the doorknob or handle," Alloway said.
You are aiming to directly strike the bolt holding the door in place.
You can kick as hard as you want, but if the placement of your kick is off, you're going to have a hard time getting that door open. Don't believe us?
Grab Hold of Something and Give It Hell
"Depending on the door, you may have to kick the door several times in order to get it open," Alloway said. "Light interior doors are significantly easier to kick in than heavier exterior doors, which can take a lot of effort. It's important to get balanced and hold on to something if you have to so that you can transfer maximum force into the door."
Troubleshooting: What Doesn't Work
"The classic 'standing in front of the door and kicking it' doesn't typically work as well," Alloway said. "Nor does the classic shoulder block. Even for a grown man, more times than not, you're gonna hit, and the door's not gonna come open, and you're gonna be left with a jacked-up shoulder. You're going to generate more force kicking than you are dropping the shoulder, with way less chance of injury."
While his method is not technically or tactically sound, you have to respect the service member in the video above for getting through the door the way he did. Plus, it was hilarious.
Read Next: