When three Japanese destroyers attacked the USS Gregory as it sailed off the coast of the Solomon Islands in September 1942, a Black cook from the ship plunged into shark-infested waters and — with a rope tied around his waist — swam for eight hours, dragging a lifeboat full of injured shipmates away from Japanese territory.
It was an act of bravery for which his shipmates thought Petty Officer 1st Class Charles Jackson French deserved the Medal of Honor.
Instead, the Navy sent him a nice letter.
While newspapers and comic books of the time wrote of French's extraordinary bravery and heroism, his story as the "one-man human tugboat" has largely been forgotten.
Among those who never forgot were his white shipmates. Ensign Robert Adrian, a white graduate of the US Naval Academy and veteran of the Guadalcanal-Tulagi landings, was among the first to come forward to share how French risked his life for his fellow wounded shipmates.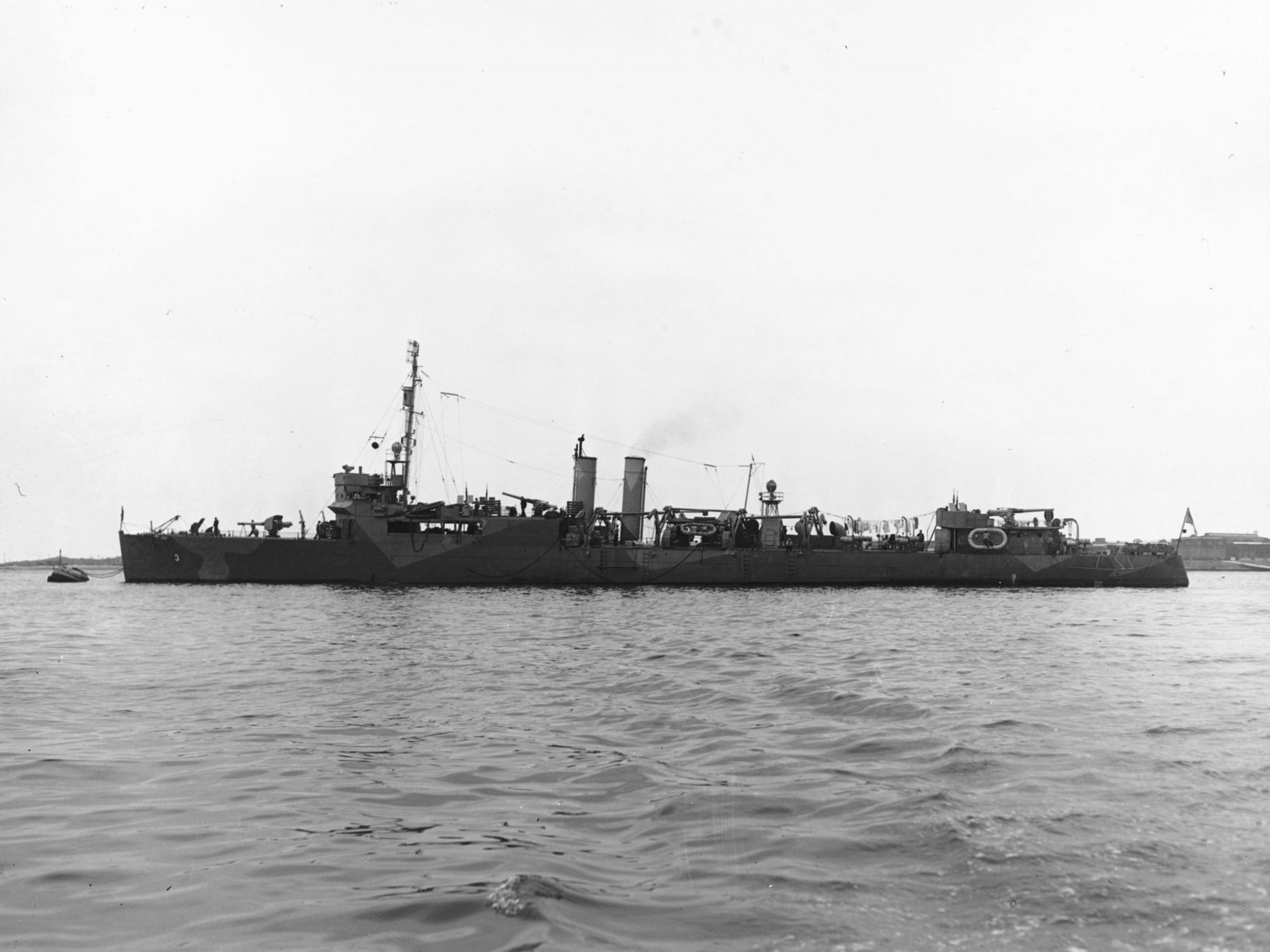 It was a nearly moonless night on Sept. 4, 1942, and the Gregory had just delivered a Marine Raider Battalion at Salvo Island. Flanked by its sister transport ship, the USS Little, the Gregory chose to stay on patrol, a decision that avoided crossing the dangerous channel infamously known as Iron Bottom Sound for the number of American battleships sunk there. While returning to its anchorage at Tulagi, disaster struck the Gregory. A passing US Navy aircraft spotted naval gunfire and, possibly assuming it was from a Japanese submarine, dropped flares nearly on top of the two US Navy transport boats. Silhouetted against the dark sky, the Gregory and the Little immediately came under attack.
A deafening explosion rocked the Gregory, killing everyone on the bridge except Adrian. The young officer waded into the ocean as his ship began to sink. Adrian found a life raft filled with between 15 and 24 wounded sailors and scrambled aboard. Their raft began to drift toward shore — shore then under the control of the Japanese. All sailors had heard stories of the fate of those captured by the Japanese: certain torture as a prisoner of war, or death. That's when French, a 22-year-old mess attendant, volunteered to tow the life raft back out to sea.
During World War II, Black and Filipino servicemen were not offered the same jobs as white servicemen, unless they were separated into segregated units. French was one of six Black cooks on the Gregory. Unlike most sailors, he was actually in his second enlistment. He had been in the Navy as a cook prior to WWII and had reenlisted when war broke out.
From the lifeboat, he plunged into the water and started to swim away from shore. He ultimately swam for six to eight hours.
And then came the sharks.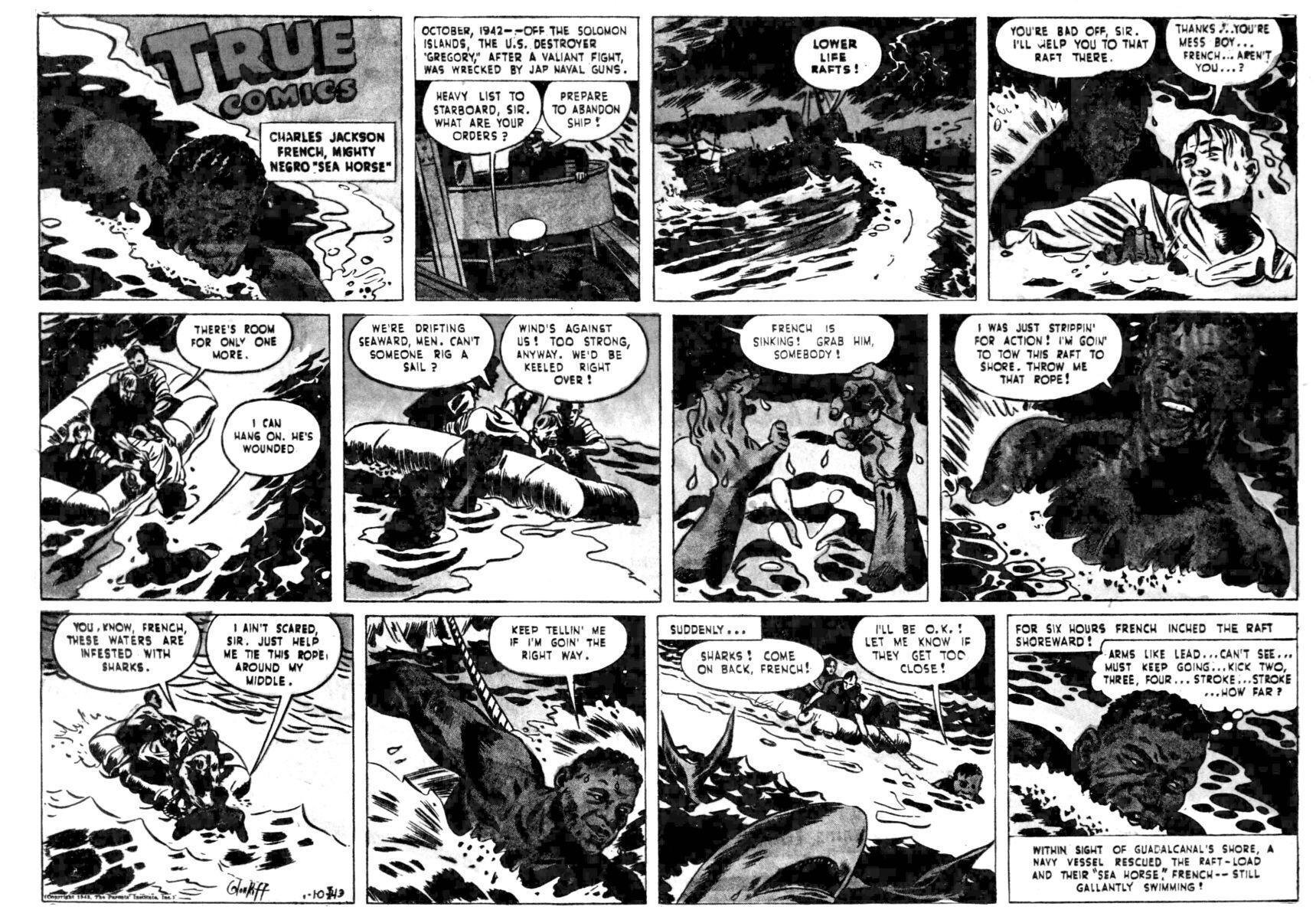 "I just keep paddling," French reportedly told author Charles Wright in the book Black Men and Blue Water in an interview after the Korean War. "I nearly peed on myself when one of them sharks touched my feet. I just froze and tried to surface and float, get my feet outta the water. They was a whole lot of other folks in the water, some of 'em hurt pretty bad."
French, a native of Foreman, Arkansas, had learned to swim at 8 and had been swimming ever since. One of French's relatives told a TV station this year that, "I suspect that's where Jackson learned how to swim, was in the bayou with all the water moccasin."
Eventually, French and the boat neared Guadalcanal, where a US ship picked them up. The wounded were whisked away, while French was reportedly told to "go over there where the colored boys stay." His shipmates wouldn't allow it.
"He is a member of the Gregory's crew and he damned well will stay right here with the rest of us," French said one of his shipmates ordered. "Anybody who tries to take him anywhere had [better] be ready to go to 'general quarters' with all of us."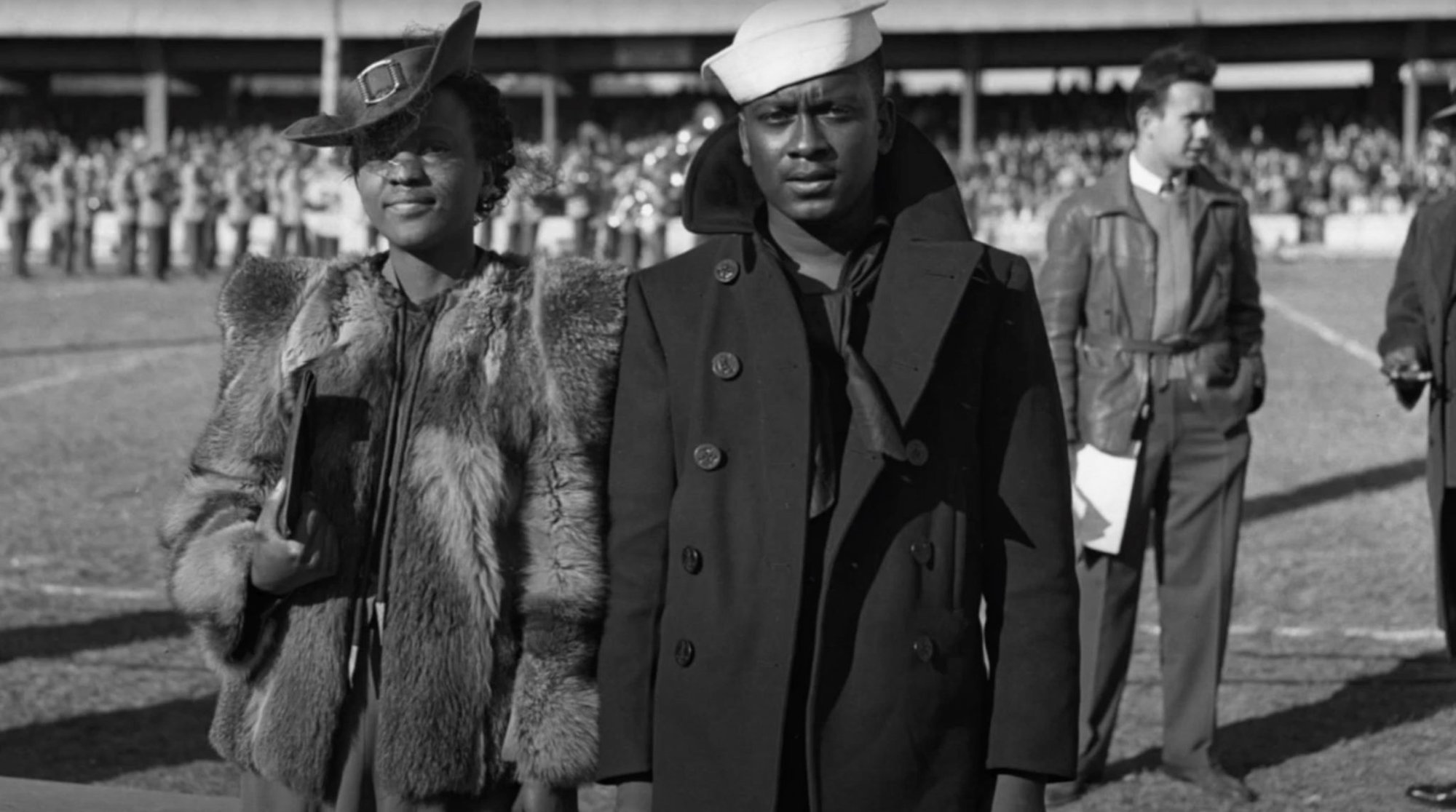 "So for near on to five minutes there be a standoff, us covered with oil and grime in our hair and all over our clothes, in our eyes, and them clean master at arms folks," French told Wright. "We musta looked like wildmen."
He was left alone and ultimately returned to his sister Viola's hometown of Omaha, Nebraska, to a hero's welcome. He appeared before crowds cheering his heroism, and he was named "Hero of the Year" by the Chicago Defender.
While shipmates believed he deserved the Medal of Honor or, at the very least, a Silver Star (the award that the Gregory's commanding officer received after the attack), the Navy's sole acknowledgment of French's actions came in the form of a letter from Adm. William F. Halsey Jr., then the commander of the Southern Pacific Fleet, which understated French's actions on several points, including putting the length of his swim at two hours rather than the six to eight his shipmates testified to.
French's story reemerged in the public earlier this year when he was honored by US Swimming officials before the finals of the US Olympic Swim Trials. The International Swimming Hall of Fame has a section dedicated to French, including a commissioned portrait of his swim.
After the war, French struggled with alcoholism, and in 1956, he died in San Diego at the age of 37. On June 25, 2021, US Rep. Don Bacon, representing Nebraska's 2nd District, submitted legislation to name Benson Post Office in French's honor.
Read Next: Even CIA-Trained Spy-Plane Pilots Were Afraid of Sharks