Cpl. Hunter Lopez hoped to keep living a life of service when his Marine Corps career ended.
Both his mother and father serve in California's Riverside County Sheriff's Department — Herman Lopez is a captain, and Alicia is a deputy.
Hunter Lopez wanted to continue a proud family tradition.
On Thursday, Aug. 26, at least one Islamic State group-affiliated terrorist detonated a suicide vest near Hamid Karzai International Airport's Abbey Gate in Kabul, killing Lopez, a dozen other US service members, and scores of Afghan citizens trying to flee the Taliban.
He was 22, only a couple of years older than the war he died fighting. He had arrived in Afghanistan only a week before the attack.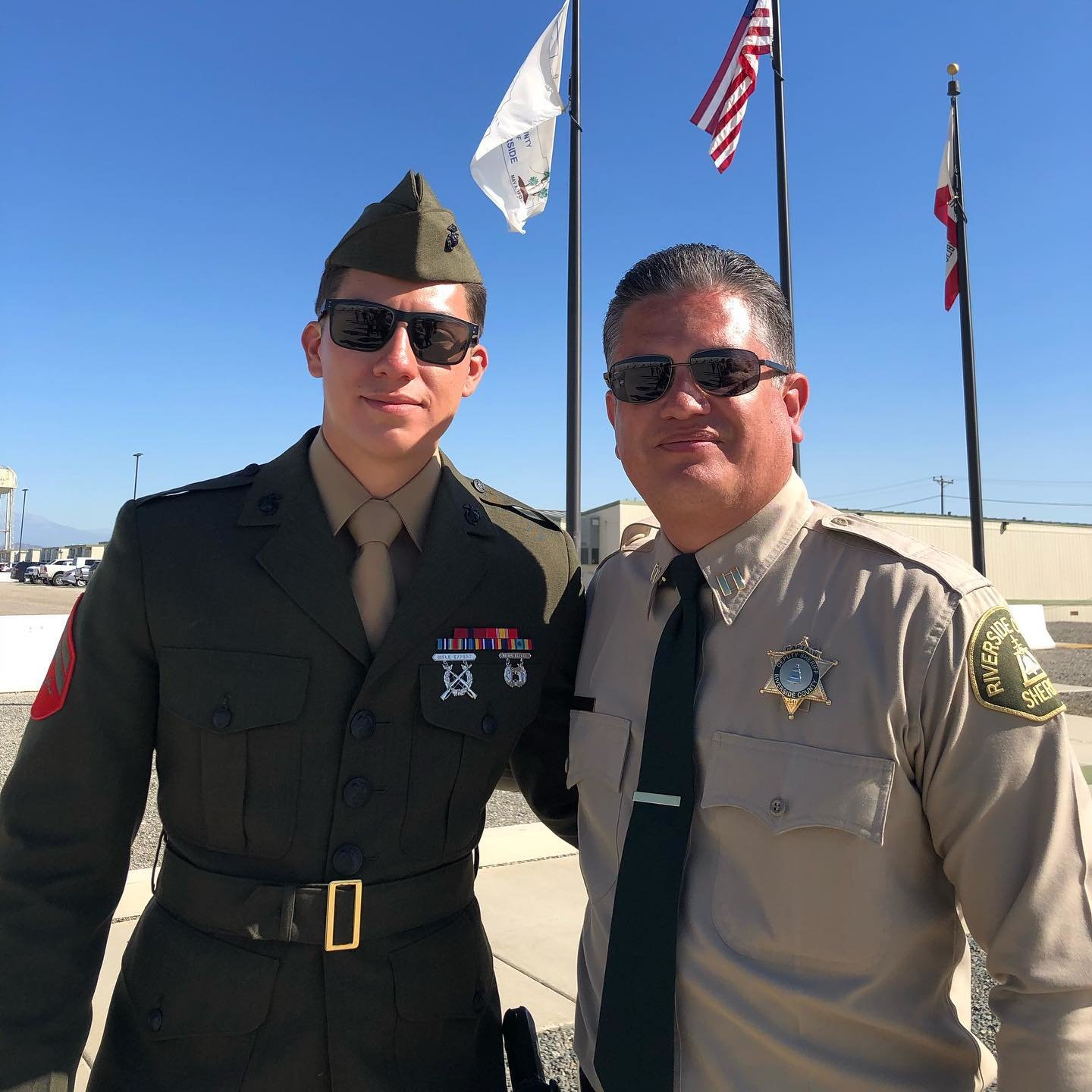 "Our family is overwhelmed by the outpouring of love and condolences we've received in the wake of Hunter's sudden passing," his family said in a statement released Monday. "We want to send out a huge thank you to everyone who has donated to the Riverside County Deputy Sheriff Relief Foundation in the name of Hunter and the family, prayed, or reached out to us during one of the most challenging times in our lives."
The foundation is overseen by a union, the Riverside Sheriff's Association, which released an online statement praising Lopez for choosing "to follow a life of service, selflessness, courage and sacrifice, like his parents."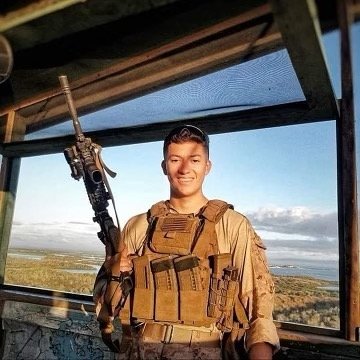 As part of a fundraiser for the Lopez family, the association is selling T-shirts in the Marine's honor. On the backs of the shirts is stenciled "Fair winds and following seas," a traditional epitaph for sailors and Marines who've lost their lives in service to their country.
During Monday's Indio City Council session, Mayor Elaine Holmes announced Lopez would be honored with an outdoor display near Indio City Hall featuring yellow roses and his portrait.
She said the memorial was "for people to remember, to bring flowers, to pray, to discuss, to really embrace Cpl. Hunter in the days ahead."
Having grown up in California's Coachella Valley, Lopez joined the Explorer Program offered by the Palm Desert Station of the Riverside County Sheriff's Department in 2014.



View this post on Instagram








He participated in the Boy Scouts of America program for three years, including a stint on its honor guard.
During a 2017 trip with his parents to Washington for National Police Week, Lopez sought out a trio of internet influencers known online as Deputy Hook'em, Deputy Book'em, and Officer Daniels.
When reached by Coffee or Die Magazine, all three remembered Lopez for his jokes, his solid career plan of military service and then law enforcement, and his work in the Explorer Program.
Hook'em, who declined to provide his real name, citing safety reasons, said, "You don't do those things and get to those positions within the program by being timid or by being the one who wants to take the backseat."
The 13 American service members killed in the Aug. 26 bombing were:
Lance Cpl. David Lee Espinoza, USMC | Laredo, TX

Sgt. Nicole Gee, USMC | Roseville, CA

Staff Sgt. Taylor Hoover, USMC | Salt Lake City, UT

Staff Sgt. Ryan Knauss, US Army | Knoxville, TN

Cpl. Hunter Lopez, USMC | Indio, CA

Lance Cpl. Rylee McCollum, USMC | Bondurant, WY

Cpl. Dylan Merola, USMC | Rancho Cucamonga, CA

Lance Cpl. Kareem Nikoui, USMC | Norco, CA

Cpl. Daegan William-Tyeler Page, USMC | Omaha, NE

Sgt. Johanny Rosario, USMC | Lawrence, MA

Cpl. Humberto Sanchez, USMC | Logansport, IN

Lance Cpl. Jared Schmitz, USMC | Wentzville, MO

Navy Corpsman Maxton Soviak, US Navy | Berlin Heights, OH
Read Next: