When Capt. Brennan Matherne stepped off on patrol on the morning of Monday, Aug. 30, near the Louisiana coastal village of Galliano, he saw "catastrophic damage, top to bottom."
The most powerful cyclone to hit the Pelican State in a half-century, Hurricane Ida made landfall Sunday at Port Fourchon, less than 15 miles directly south of where the Lafourche Parish Sheriff's Office had him hunkered down for the night.
Matherne weathered six hours of 150 mph winds Sunday and then another six hours of hurricane-force gales overnight.
Emergency 911 is down. Nearly all cell and radio towers are out. Debris clogs roadways. Matherne can't count the number of brick homes he's seen without roofs, making their emergency generators worthless.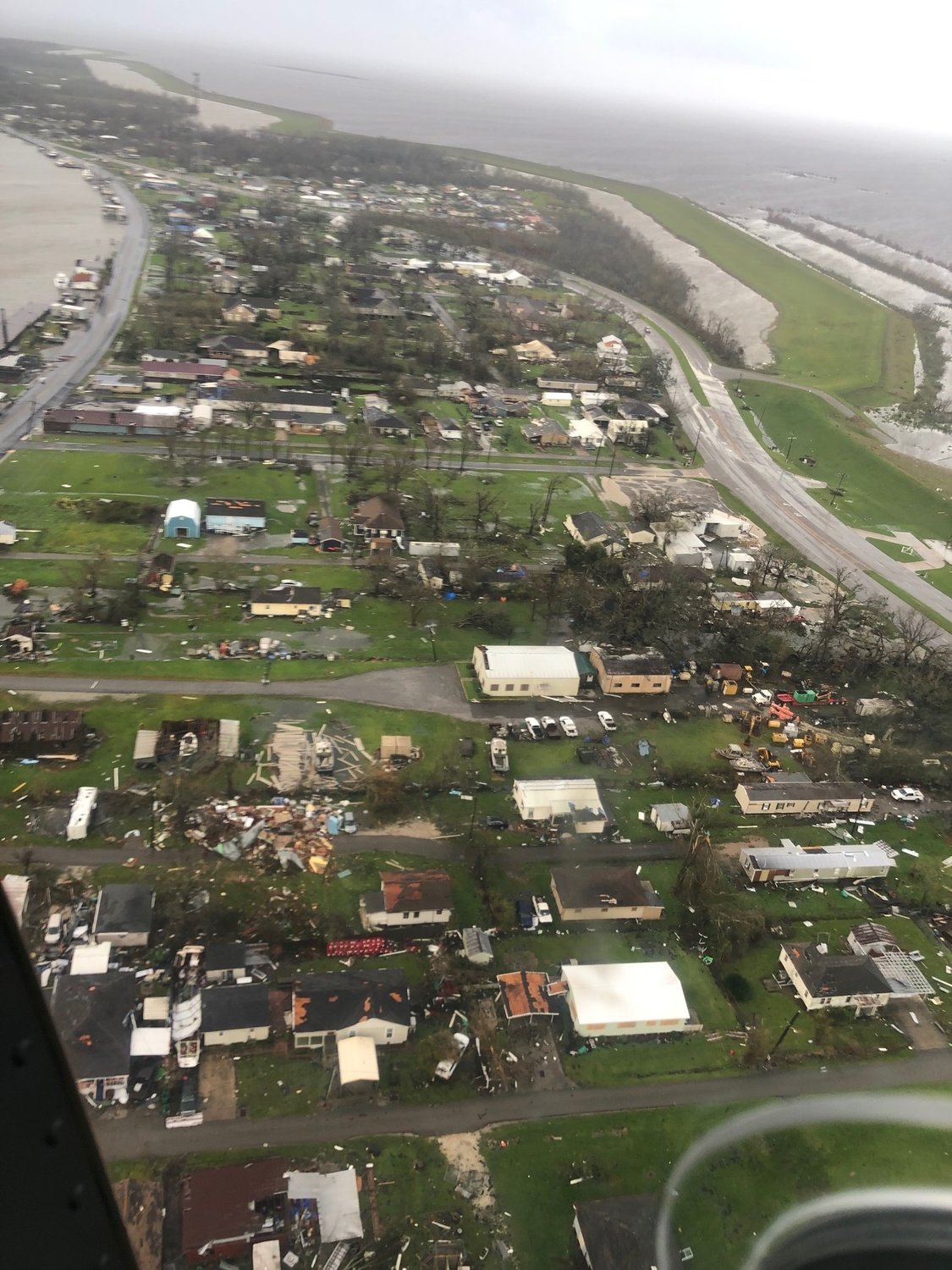 But all 250 of the parish's sworn deputies spread out across the countryside at dawn Monday. They've found no looters. And the parish's earthen levees beat back storm surges more than a story tall.
"And that's what gives us reason to hope that we'll rebuild and be safe," Matherne said.
There's no running water. Yet.
"We're asking our residents who evacuated, 'Please do not return home,'" Matherne added. "You'll be coming home and won't be able to flush a toilet or take a shower. Please trust us to protect your property until it's safe for you to return."
Flying over Galliano Monday morning, US Coast Guard critical incident search and rescue crews reported overturned boats along Gulf Coast piers and massive property damage extending inland.
Officials said they deployed 28 helicopters and planes and 21 shallow-water boats for search and rescue missions in the flooded parishes.
"The Coast Guard will continue to provide search and rescue capabilities, assess the damage done by Hurricane Ida, repair aids-to-navigation, and ensure the ports along the Gulf Coast can be safely reopened for the flow of maritime commerce," Capt. Tracy Phillips, the Coast Guard's commander for Ida operations, said in a statement emailed to Coffee or Die Magazine.
About 38 miles northeast of Galliano, New Orleans city leaders took to social media early Monday to urge residents to shelter in place until electricity returns and crews can bulldoze fallen trees from the streets.
On Monday afternoon, Crescent City's street department reported 157 thoroughfares blocked by debris and 47 roads underwater. Flooding also closed three underpasses.
"This is the time to remain in your safe places, not a time to venture through our city at all. It's unsafe," New Orleans Mayor LaToya Cantrell said.
Taking aim at potential looters, New Orleans Police Chief Shaun Ferguson vowed his officers "will not tolerate that."
He urged citizens to stay inside to protect themselves and the city's first responders, who continue to cut their way through clogged roadways to assist others.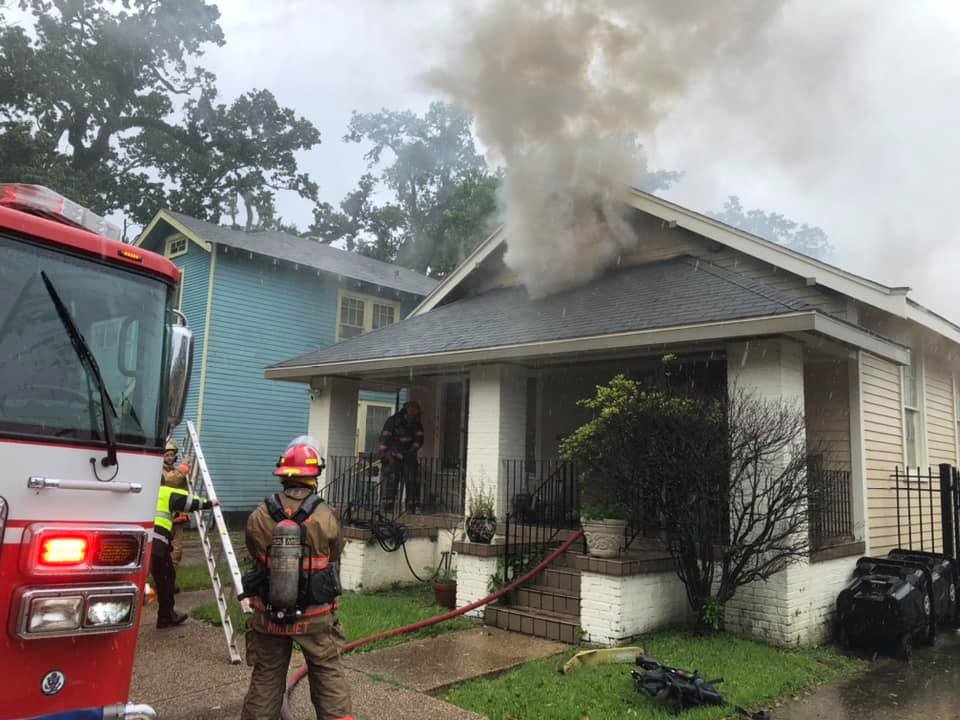 Despite blocked streets, lashing rains, and steady winds, since Hurricane Ida struck, the New Orleans firefighters have responded to 250 incidents, including a three-alarm blaze and eight other fires, often in the dark.
That's because Hurricane Ida crumpled a tower that withstood Hurricane Katrina 16 years ago, cutting a key transmission line across the Mississippi River into New Orleans, according to utility giant Entergy.
At 7 a.m. Monday, the company tallied 888,229 customers without power in Louisiana and another 40,429 without electricity in Mississippi. That number is expected to rise as the storm spins west.
Entergy officials said they'd lost 216 substations and more than 2,000 miles of transmission lines so far.
Crews in bucket trucks can't begin mending the lines until winds dip below 30 mph, which might take several days, Entergy officials said.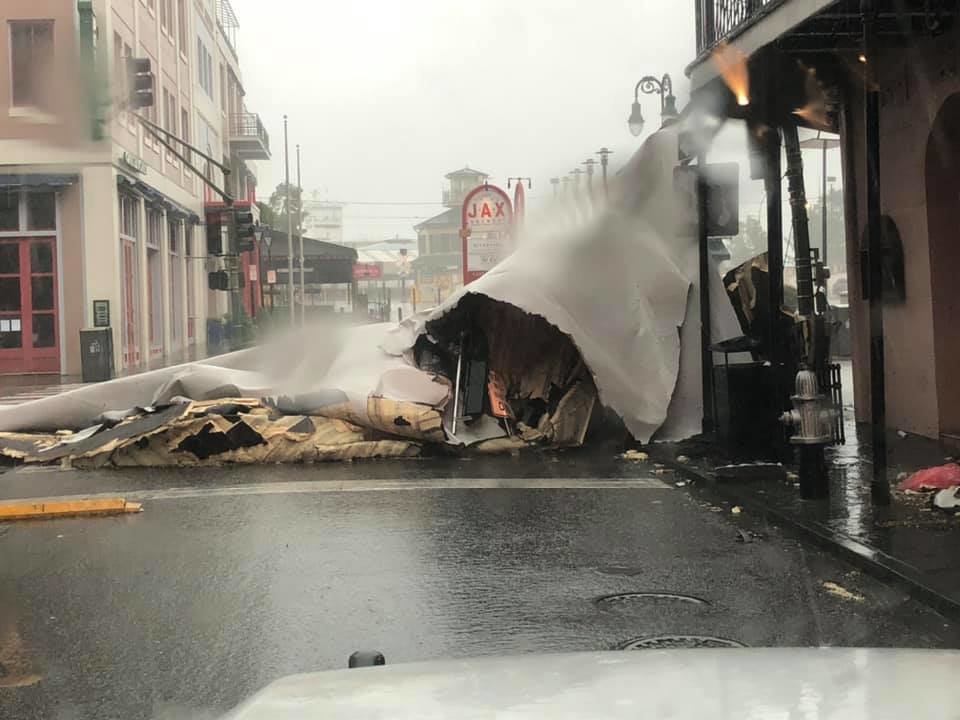 Although federal forecasters downgraded Ida from a hurricane to a tropical storm, they clocked its sustained winds at 45 mph on Monday afternoon in central Mississippi.
The National Hurricane Center in Miami warned that the cyclone continued to thrust bands of heavy rain across Alabama and parts of the Florida Panhandle, triggering flash floods.
Ida is expected to crawl across the Tennessee Valley on Tuesday, weakening into a tropical depression, before nosing up to the central Appalachian Mountains Wednesday.
A Coffee or Die Magazine reporter is on the scene in southern Louisiana, and we will continue covering this story.
Read Next: