The United States is at war. But this isn't a conflict fought over territory, using the traditional weapons of combat. Rather, America is fighting against near-peer nations for the sovereignty of its citizens' minds on the information battlefields and in cyberspace.
Russia and China have weaponized information by deploying their state-run media organizations and de facto cyber-influence armies to undermine American society and its democratic institutions. This information war is precision-targeted on the American people through the internet and social media to manipulate and inflame societal divisions — often turning Americans against each other.
Russia and China have mounted hybrid warfare campaigns to exploit America's ongoing racial unrest to their advantage. The goal, experts and officials say, is to sow chaos within America with the intent of damaging American power and influence abroad — as well as to exonerate those authoritarian regimes' own bad behavior.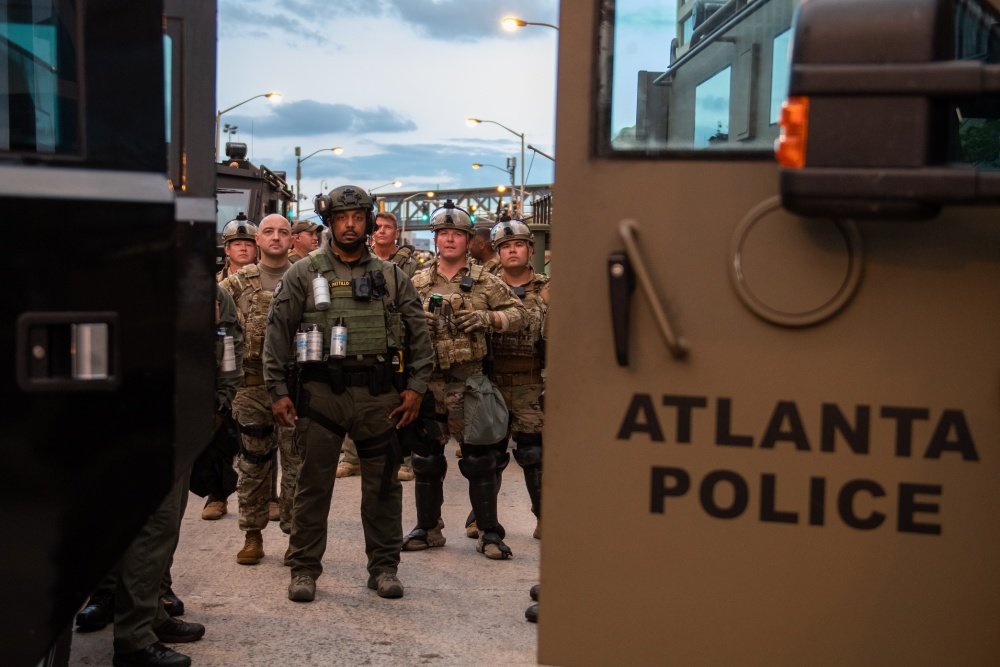 "Call it hybrid, irregular, or political warfare. What is important is that it is warfare," said John Spencer, chair of Urban Warfare Studies with the Modern War Institute at the U.S. Military Academy at West Point.
"An armed adversary employing multiple means to cause damage to another nation is war, warfare, and an attack," Spencer told Coffee or Die, referring to efforts by Russia and China to exploit the ongoing racial unrest in the U.S. for geopolitical gain.
George Floyd's death on May 25 while under police custody in Minneapolis sparked nationwide, mostly peaceful protests. However, some of those demonstrations devolved into violence, including rioting and lethal clashes with law enforcement personnel.
On Sunday, for instance, an ambush comprising gunfire and improvised explosive devices killed a Santa Cruz County deputy and wounded other officers, law enforcement officials said.
To date, there's no open source evidence to suggest that other nations have had a direct hand in prosecuting violent acts on American soil as part of the protests. Yet U.S. officials and unconventional warfare experts generally agree that foreign actors have tried to use the unrest surrounding Floyd's death to destabilize the U.S.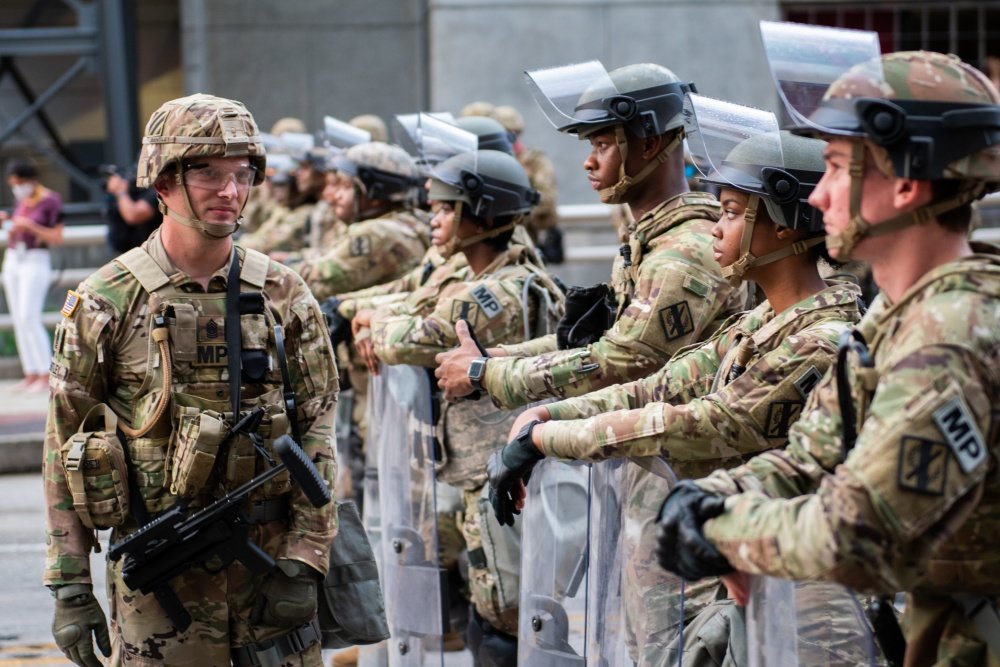 "I believe that we have evidence that some of the foreign hackers and groups that are associated with foreign governments are focusing in on this particular situation we have here and trying to exacerbate it in every way they can," Attorney General Bill Barr said during a Thursday press conference.
The U.S. State Department has also highlighted the combined effort of foreign actors in fanning America's ongoing civil unrest.
"We've seen a convergence between China, Russia and Iran spreading each other's disinformation on Twitter, on Facebook, the Internet," State Department spokesperson Morgan Ortagus told Voice of America last week.
Hybrid War
An evolving threat that spans every combat domain, hybrid warfare combines conventional military force with other "gray zone" tactics — such as the use of proxy forces for the sake of plausible deniability, as well as cyberattacks and weaponized propaganda — both on the battlefield and deep behind the front lines.
Particularly, hybrid warfare weaponizes many pieces of everyday life, including: smartphones, social media networks, commercially available computer software — and journalism.
In the U.S., war and peace are often perceived as binary conditions. But for countries like China and Russia, war is a spectrum — fought at varying intensities and in myriad combat domains.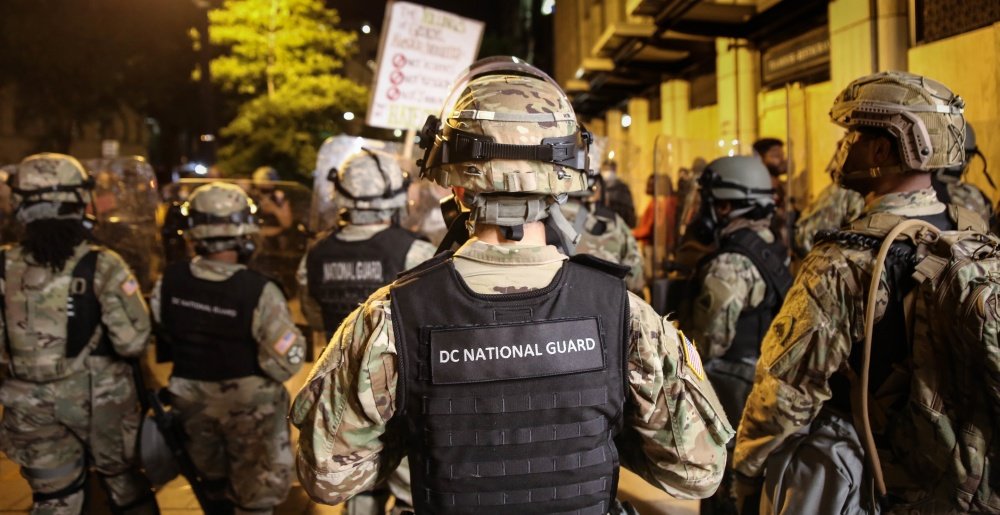 Modern hybrid warfare tactics are uniquely appealing to Beijing and Moscow because they offer a low-risk way to threaten American security interests and undermine the U.S.-led democratic world order, while tiptoeing around a conventional war.
"In case of recent developments in the United States, Russia is using the crisis as an excellent window of opportunity, primarily to polarize the population and lead to explicit conflict, weakening the state as a whole," Liubov Tsybulska, deputy director of the Hybrid Warfare Analytical Group of the Ukraine Crisis Media Center, told Coffee or Die.
This strategy isn't anything new, in terms of the history of warfare. Alexander the Great and Napoleon understood the value of propaganda, too. And Sun Tzu wrote about political warfare in his seminal 5th century B.C. treatise, "The Art of War."
"Some of what we've seen is not new. Nations have tried to influence the people and politics in other countries for centuries," West Point's Spencer told Coffee or Die. "It has had many names in the past. Such as espionage. But it is what nations do against their enemies."
Spencer also drew a distinction between Russia's actions to influence the 2016 U.S. presidential election and how propaganda has historically been used in warfare.
"What is different is that the Russian government weaponized the information to just cause chaos — they weren't trying to pick a winner," Spencer said.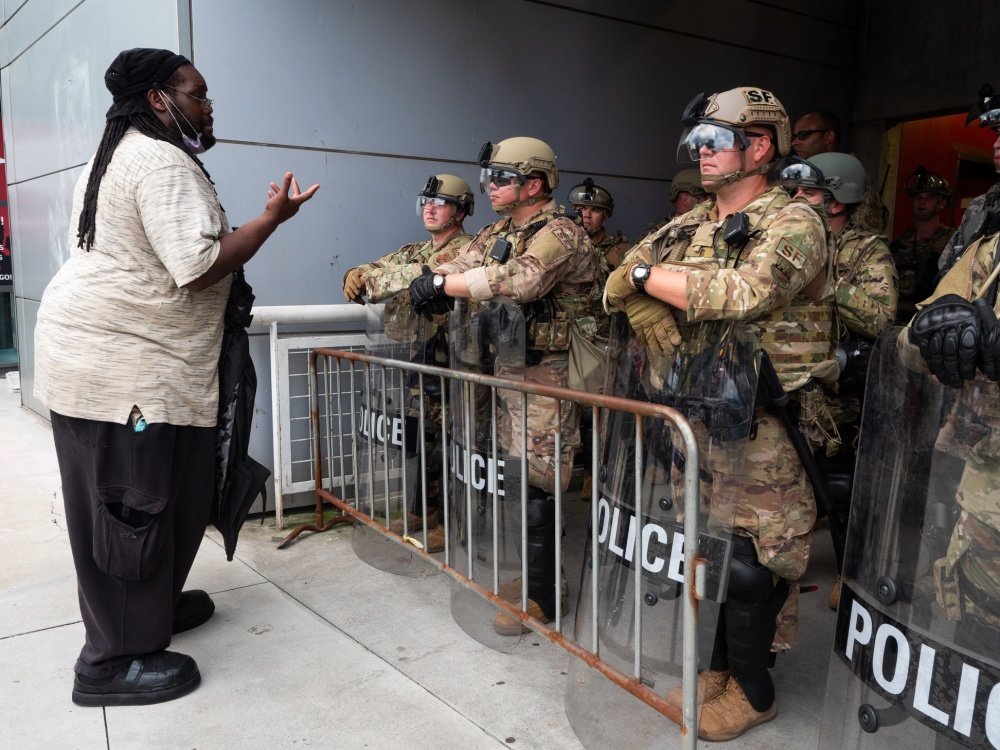 The Trolls
Russia's most notorious "troll farm" — a cyberwarfare unit that spreads deliberately inflammatory or provocative comments — is the St. Petersburg-based Internet Research Agency, or IRA. According to a 2019 report by the U.S. Senate Intelligence Committee, the IRA tried to stoke racial tensions in the United States before the 2016 U.S. presidential election.
In the run-up to the election, the IRA reportedly posted more than 1,000 YouTube videos related to the Black Lives Matter movement and built up more than a million followers for its 30 Facebook pages targeting black Americans.
"No single group of Americans was targeted by IRA information operatives more than African Americans," the Senate report found. "By far, race and related issues were the preferred target of the information warfare campaign designed to divide the country in 2016."
The Internet Research Agency is reportedly financed in part by Russian oligarch Yevgeny Prigozhin, an ally of Russian President Vladimir Putin, who also has ties to the Russian mercenary outfit Wagner.
In 2017, CNN reported that Russian cyber units set up fake Facebook ads to pay personal trainers to provide self-defense classes to African Americans in "an apparent attempt to stoke fear and gather contact details of Americans potentially susceptible to their propaganda."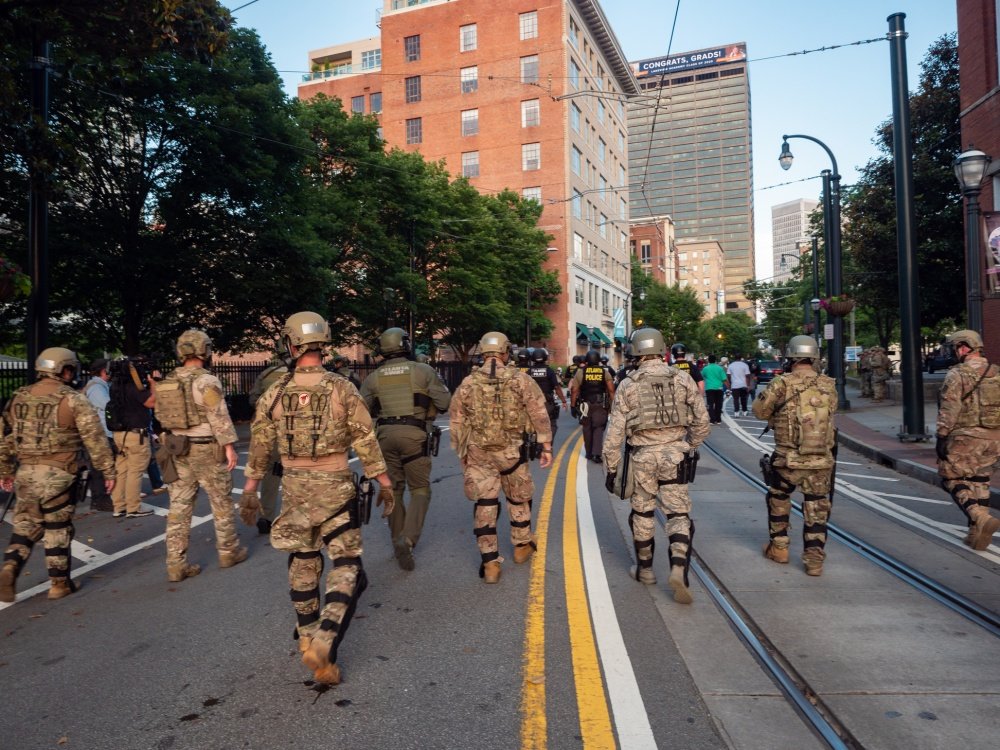 And earlier this year, a CNN investigation revealed a Russian troll farm operating in Ghana, which focused on exacerbating racial tensions in the U.S. through cyber-influence operations. Some of those Russian posts posed as the family members of African Americans who had died in police custody; others called for protests and posted false information about police violence against African Americans.
"The goal, according to experts who follow Russian disinformation campaigns, is to inflame divisions among Americans and provoke social unrest," wrote the authors of a report by the Institute of Global Threats and Democracy Studies, analyzing the impact of Russian cyber operations on racial tensions in the U.S.
Russian cyber units have also had a hand in radicalizing far-right extremist groups in the United States. In March, the New York Times reported that Russia influence operations in the United States are "trying to incite violence by white supremacist groups and to stoke anger among African-Americans."
"Would the [Floyd] protests have taken place without Russia? It seems so," Tsybulska said. "But it would be easier to reach a compromise between the sides if Russia hadn't infused its resources — training individuals, disinformation, inciting various groups to violence — into discrediting the [American government's] institutional capacity to meet the challenge."
Russia is also experimenting with revolutionary ways to shape human behavior — such as custom-tailored computer viruses and social media disinformation based on a target's personality.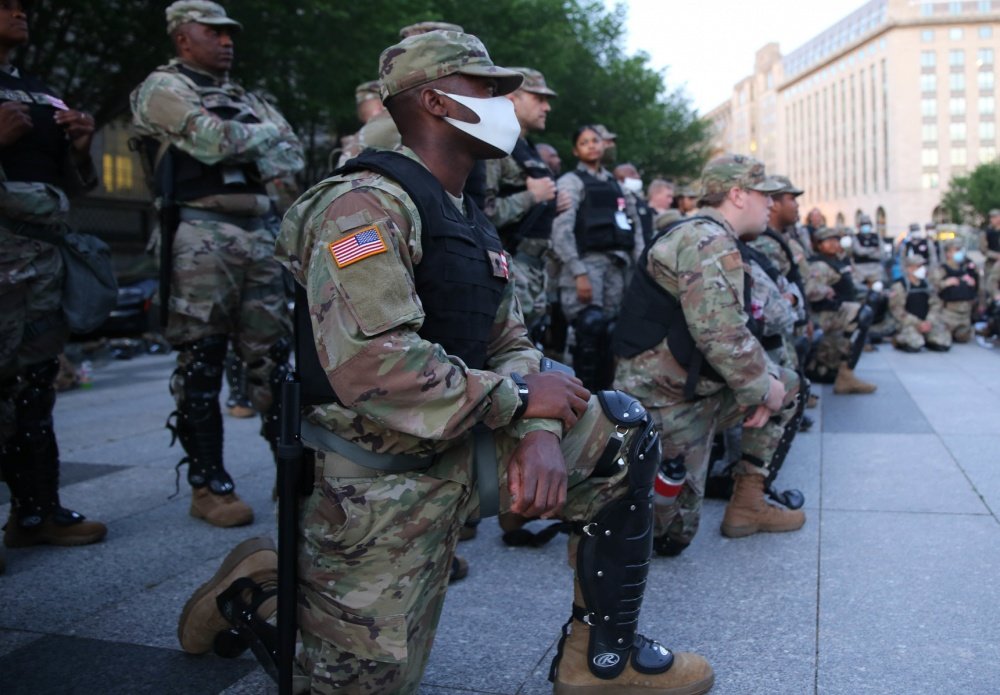 "Russia recruits psychiatrists, scientists, and neurologists, who construct these things to target particular individuals," Dmytro Shymkiv, former deputy head of the Presidential Administration of Ukraine, said in 2017.
According to Ukrainian security officials, Russian agents build a psychological profile of their mark through his or her social media footprint. Then, using that information, the Russians can make personalized computer viruses or run a social media influence operation specifically crafted for a particular person.
"People say, 'Well, that's a science fiction.' It's not," Shymkiv said. "When the annexation of Crimea took place, [Russia] shut down the internet to Ukraine, and they used social media to influence people's behavior. And you can influence people's behavior. You do it in a nice way, posting things to their friends, et cetera. There's a whole factory in Russia doing this."
'Deep Battle'
The use of social media and cyberattacks as weapons of war might be innovative, but, at its core, it's a modern revamp of an old idea. Using so-called active measures, both Russia and China have tried to exploit America's societal divides since the Cold War.
In a 1998 interview for a TV show, former KGB Major General Oleg Kalugin described the Soviet Union's so-called active measures against the West during the Cold War as "the heart and soul of the Soviet intelligence."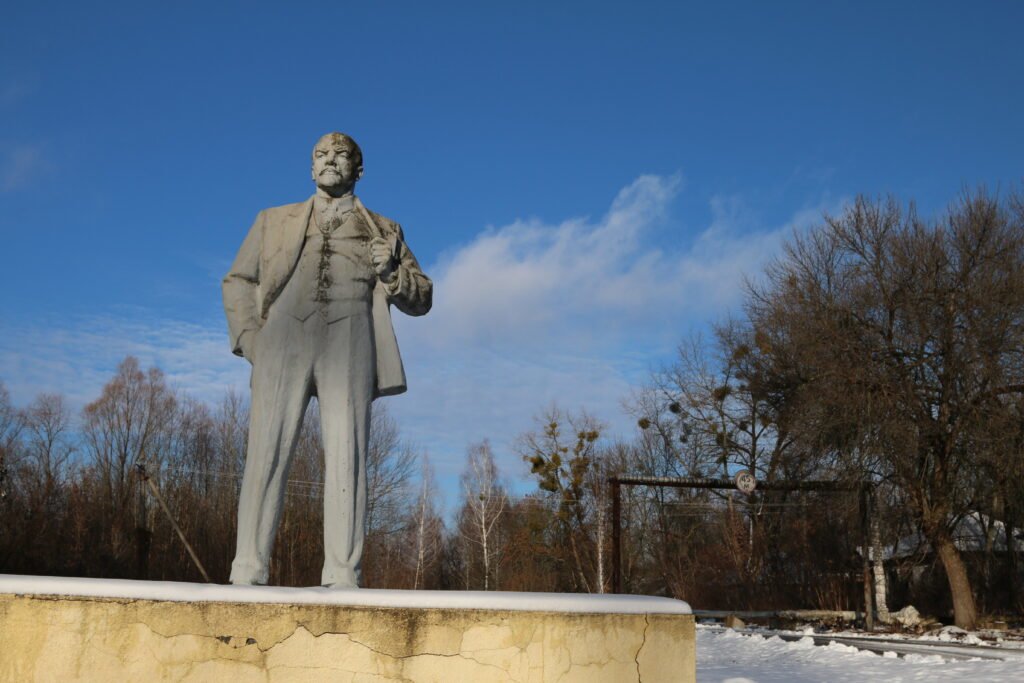 "Not intelligence collection, but subversion: active measures to weaken the West," Kalugin said.
Hybrid warfare is the Kremlin's contemporary take on a Soviet-era military doctrine called "deep battle," in which front line combat operations were supported with operations to sow chaos and confusion deep within the enemy country's state, distant from the actual front lines. Hybrid warfare also draws on the Soviet Union's well-documented history of active measures against the U.S. and Western allies during the Cold War.
In the post-Cold War era, America's adversaries have carried on waging a quiet conflict against the U.S., using the internet and social media as direct portals to reach the American people.
West Point's Spencer agreed that contemporary active measure campaigns against the U.S. are not necessarily centrally directed from Beijing or Moscow in real time like a traditional military campaign. Rather, they're likely prosecuted by special units, which are adequately divorced from Beijing and Moscow to maintain plausible deniability when it comes to where the chain of command ends, yet perpetually on alert and ready to strike.
"I wouldn't say it's specifically directed. I believe there are standing units, cyber forces, social media bots, phone banks, agitators with standing orders to cause disruption in the United States whenever the opportunity arises," Spencer said.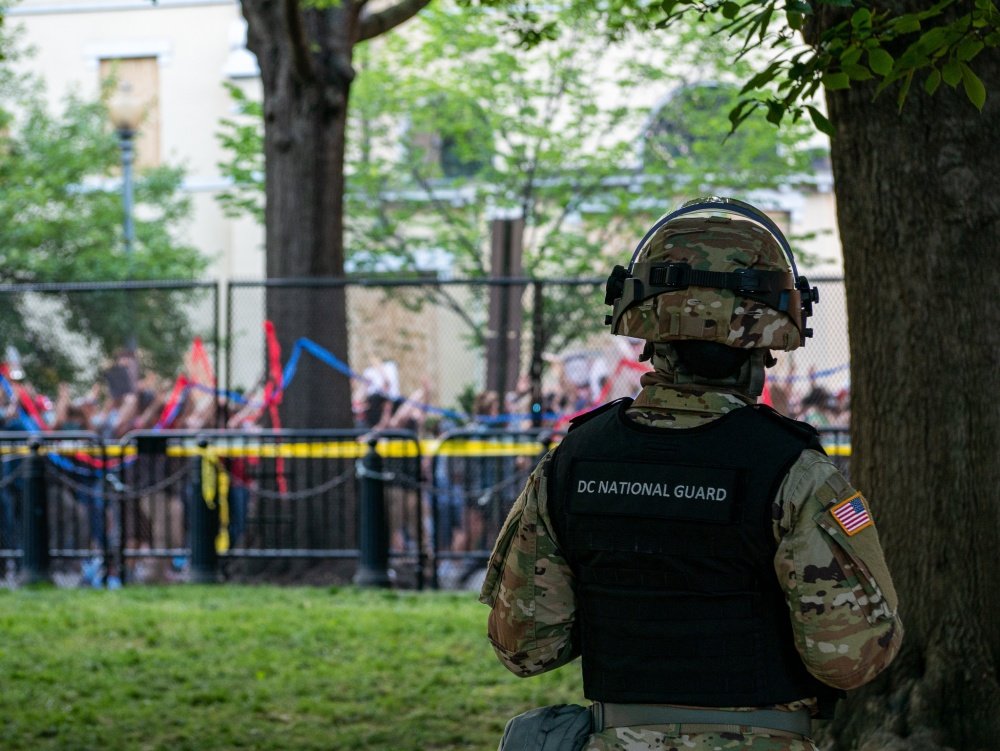 The overall strategy of Russia and China to undermine the West hasn't changed all that much from the Cold War. But the world in which that strategy is now put into practice is a radically different one.
The advent of the internet — social media in particular — has given Beijing and Moscow direct access to the American population, bypassing the traditional gatekeeper role of America's media institutions.
Meanwhile, Americans' distrust in their media institutions has hit historic levels. And both Russia and China have stealthily taken advantage of that distrust to permeate the U.S. news cycle with misinformation spread by propaganda mouthpieces cloaked as alternative news sources.
The current "active measure" operations of China and Russia are "spreading disinformation, […] fueling anger, dissent, and violence," Spencer said.
He added: "It is a well-known goal of our enemies. Especially Russia, which has been caught in the recent past in its massive disinformation campaigns, most notably during the 2016 election season."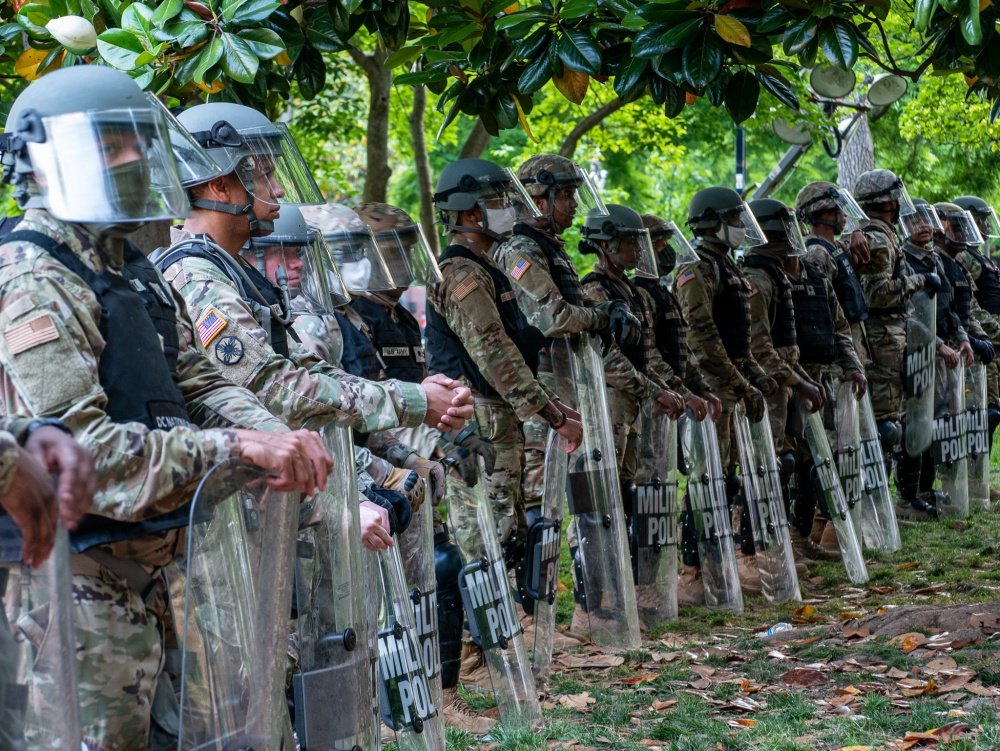 Seize the Day
Both Russia and China have also used traditional, diplomatic messaging to score some shots at America's international image during the unrest.
In response, U.S. Secretary of State Mike Pompeo issued a blistering statement on Saturday, specifically criticizing China for using the Floyd protests as a propaganda tool to excuse Beijing's own internal oppression of ethnic and religious minorities, as well as its crackdown on pro-democracy demonstrators in Hong Kong.
"The Chinese Communist Party's callous exploitation of the tragic death of George Floyd to justify its authoritarian denial of basic human dignity exposes its true colors yet again," Pompeo wrote in a statement published on the State Department's website. "As with dictatorships throughout history, no lie is too obscene, so long as it serves the Party's lust for power. This laughable propaganda should not fool anyone."
Russia, too, has capitalized on the unrest to sling mud on the American brand of liberal democracy.
After former U.S. National Security Advisor Susan Rice said in a TV interview that Russia had a role in exploiting and fanning the unrest in America, Russian Foreign Ministry spokesperson Maria Zakharova took to Facebook and wrote: "Go out and face your people, look them in the eye and try telling them that they are being controlled by the Russians through YouTube and Facebook. And I will sit back and watch 'American exceptionalism' in action."
"From what we see now, Russian propaganda is using the current U.S. unrest to show that the United States is no longer a world power, no longer a model of democracy, and no longer a reliable player with the right to influence European politics," said Tsybulska, the Ukrainian hybrid warfare expert.
The Ballad of East and West
Since 2014, Russia has used its war against Ukraine as a testing ground for hybrid warfare techniques, providing what some experts say is a case study in the tactics Russia is employing to exploit the current unrest in the U.S.
Similar to the Kremlin's information operations regarding the Floyd protests, Russia's covert activities in Ukraine have supported extremists on both ends of the political spectrum.
Russia's ultimate goal, Tsybulska said, is to "induce a civil conflict, and prove the whole Russian propaganda concept that Ukraine is a failed state and consequently justify Russia's dominance and right to interfere."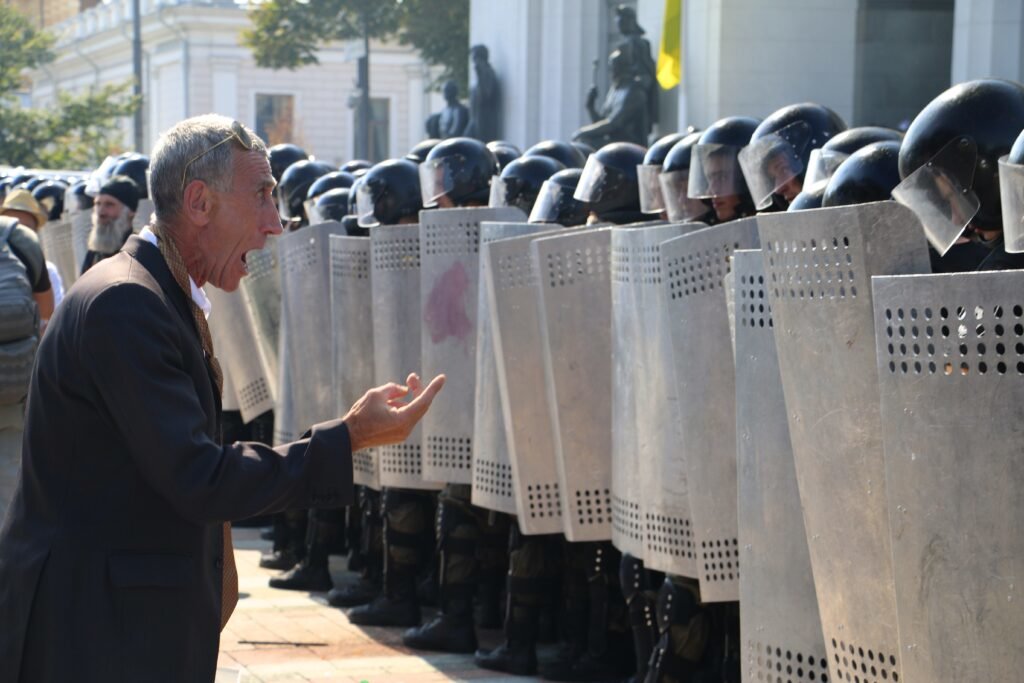 Ukraine's 2014 revolution was a grassroots, pro-democracy uprising to overthrow a corrupt, pro-Russian regime. Yet, using propaganda and social media to spread disinformation, Russia spun its 2014 seizure of Crimea and the ensuing conflict in the Donbas as uprisings created and led by disaffected Russian-speaking Ukrainians who believed the new government in Kyiv was illegitimate — the product of a CIA-orchestrated putsch to install a fascist, neo-Nazi, pro-American government in Kyiv.
Spurred by Russian security agents and Spetsnaz (special operations) troops, two Russian-backed territories in eastern Ukraine declared their independence from Kyiv in April 2014. Russia had been planning its Donbas war for years, laying the groundwork with disinformation meant to shape the opinions of people living in the Ukrainian territory.
"The conflict in Donbas would not have happened at all if Russia had not inflated it. Russia's influence in this region had been present long before the [2014 revolution]," the Hybrid Warfare Analytical Group's Tsybulska told Coffee or Die.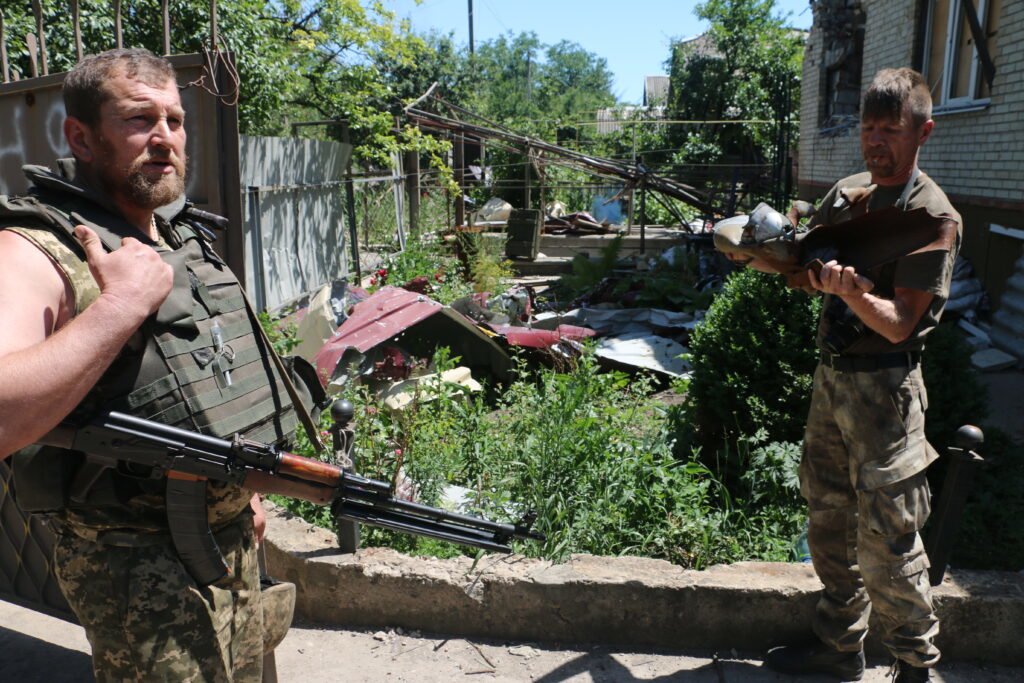 "And when the [2014 revolution] took place, Russia first provoked the population with aggressive disinformation, then introduced Russian troops, which many of the locals met as rescuers," Tsybulska added. "Therefore, if Russia had not intervened, there would have been no armed conflict."
'Similar Tactics'
Today, in Ukraine's embattled eastern Donbas region, Ukrainian troops remain engaged in a static, trench war against an invasion force comprising Russian regulars, pro-Russian separatists, and foreign mercenaries.
In Ukraine, Russian military forces have combined World War I and II-era weapons and tactics — such as artillery bombardments, tank attacks, and trench warfare — with weapons unique to the 21st century battlefield, such as cyberattacks and sophisticated social media propaganda campaigns.
"Social media platforms enabled Russia's Ukraine campaign and aided materially in the realization of its military's adoption of information warfare doctrine," according to the U.S. Senate's October 2019 report on Russia's use of social media as a weapon.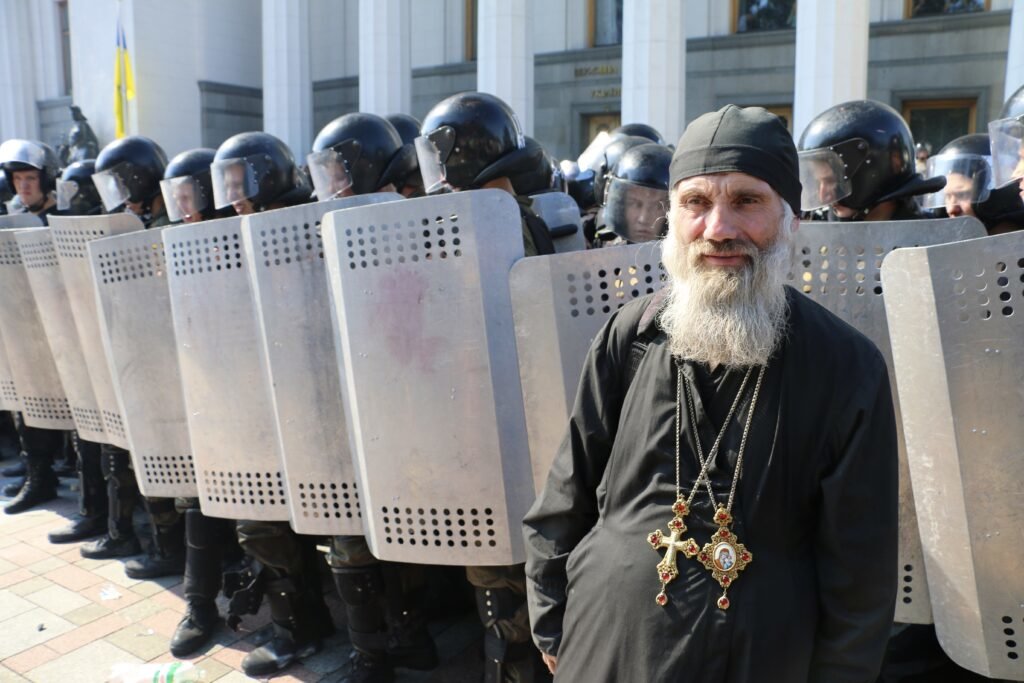 Ukrainian security officials now treat the internet like a battlefield.
In 2017, Ukraine banned certain Russian Internet sites and services to prevent the spread of Russian disinformation. In particular, the measure prohibited Ukrainians from using VKontakte, or VK, a popular Russian social media platform analogous to Facebook.
The ban spurred pushback from the millions of Ukrainians who used those Russian sites for daily tasks and social reasons. But Ukrainian officials insisted the sites posed a national security threat, and the ban stuck. Ukrainian officials have also banned a slew of Russian TV stations from broadcasting in Ukraine and expelled foreign journalists accused of spreading Russian propaganda.
Comparing Russia's war in Ukraine to the Kremlin's interference in America's ongoing civil unrest, Spencer said: "[The Russians] are employing all their means — disinformation through cyber, international news, social media, on-the-ground agitators, support to existing anti-government or anti-institutional organizations — just as they did in the Donbas and other areas in Eastern Europe. Clearly different goals, but similar tactics."