On Saturday, the Department of Defense (DOD) announced the death of 21-year-old Specialist Vincent Sebastian Ibarria, who died on July 3 in Farah, Afghanistan after a rollover accident occurred while supporting Operation Freedom's Sentinel (OFS).
The DOD is investigating the incident at this time.
Ibarria was assigned to 2nd Battalion, 22nd Infantry Regiment, 1st Infantry Brigade Combat Team, 10th Mountain Division, Fort Drum, New York. Lieutenant Colonel Kamil Sztalkoper, a spokesperson for the 10th Mountain Division, said in a statement via email, "Our thoughts and prayers are with the family and friends of Spc. Vincent Ibarria during this difficult time. The loss of any Mountain Soldier has a lasting impact on every member of the team. The 10th Mountain Division mourns the loss of Spc. Ibarria, he will be severely missed from our formation."
Ibarria joined the U.S. Army on Aug. 29, 2017, and completed One Station Unit Training (OSUT) Dec. 15, 2017. His first duty station assignment was Fort Bliss, Texas, beginning January 2018 with B CO, 1-36 IN, 1st Armored Brigade Combat Team, 1st Armored Division. He was reassigned to Fort Drum, C CO, 2-22 IN, 1st Brigade Combat Team, 10th Mountain Division on July 17, 2019. Ibarria's brigade officially deployed to Afghanistan sometime in late February 2020.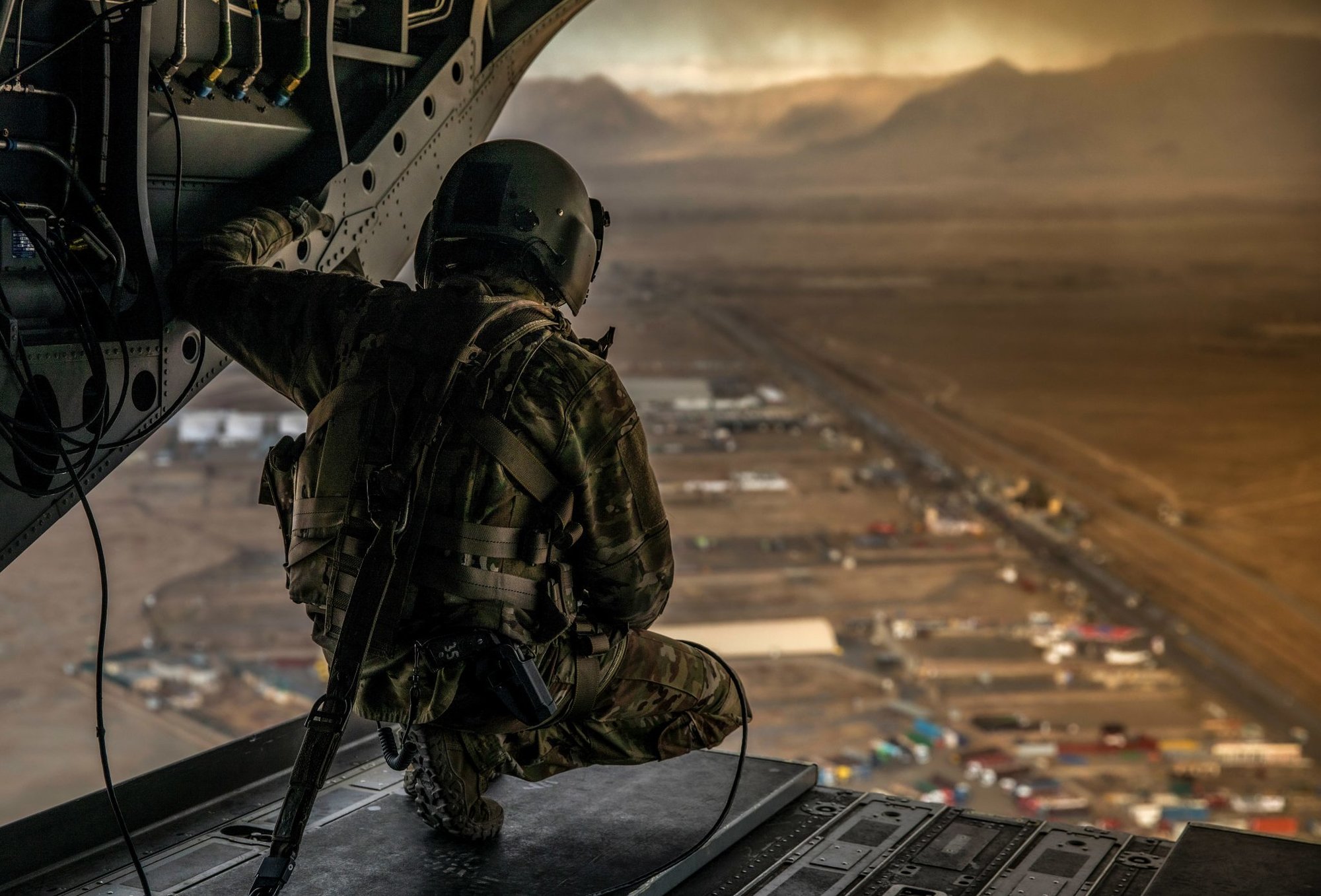 Major Harold Huff, Deputy Public Affairs Officer, 10th Mountain Division, provided remarks from Ibarria's platoon via email. Members of his platoon said that Ibarria was "great at his job" and passionate about everything he did, always volunteering for tasks put out to the platoon. Another remark made by his platoon was that "he was the type of person who would choose the 'hard right' over the 'easy wrong,'" as well as being very loyal.
Ibarria's hobbies included boxing and top golf. He was planning to become a nurse to continue his mission of helping others once his contract with the U.S. Army was complete. His platoon said, "He wanted to make a difference. He also had plans to help his family with a struggling business."
As of Monday, there have been 93 combined U.S. military and DOD civilian deaths since OFS began. Sixty-six of the 93 have been killed in action, and 27 non-combat related, according to the Department of Defense's most recent casualty status report. There have been 571 U.S. military members wounded in action.
According to the U.S. Army, "On 1 January 2015, U.S. Forces-Afghanistan (USFOR-A) formally ended its combat mission, Operation Enduring Freedom (OEF), and commenced its new mission, Operation Freedom's Sentinel (OFS)." The operation was launched as a counterterrorism mission against the remaining Al Qaeda in Afghanistan in conjunction with the Resolute Support (RS) mission. RS was established by NATO forces to train, advise, and assist "Afghan Security Institutions (ASI) and ANDSF in order to build their capabilities and long-term sustainability."