In his 11-year US Coast Guard career, Lt. Cmdr. Jake Lobb has seen more than a few hurricanes.
But nothing compared to Ida, a powerful cyclone that made landfall on Aug. 29 at Port Fourchon, a little more than 90 miles southwest of Lobb's New Orleans headquarters, he said.
"Oh, man. It's been busy," Lobb told Coffee or Die Magazine Monday, Sept. 13, more than two weeks into round-the-clock vessel inspection and salvage operations in Louisiana.
What stood out for him was the sheer power of the storm, which flung boats and strings of barges deep inland.
A Coffee or Die analysis of 1,227 incidents reported to the National Response Center between Aug. 28 — when Ida began sawing into oil platforms in the Gulf of Mexico — and Monday afternoon backs up Lobb's concerns that this might be a storm of unprecedented destruction for Louisiana.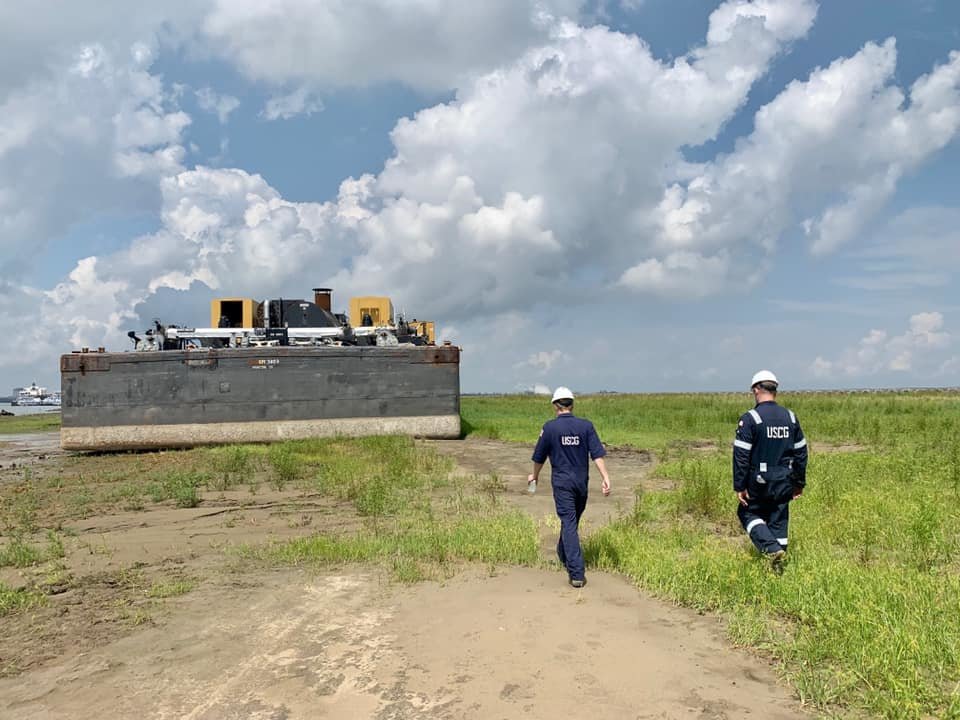 Reports tied to Hurricane Ida made up a third of all incidents in the US and off the coasts of Mexico and Canada during that brief span. Pieced together, the data revealed havoc stretching from the Texas coast through Louisiana and Mississippi and up to New York, including:


Often catastrophic harm to ships that failed to steam away from the storm, including damage to 72 vessels and barges, with 49 of them sunken, grounded, or aflame.


Petroleum spills linked to 55 Gulf of Mexico oil platforms.


At least 25 electrical transformers ripped open by the storm and gushing oil.


At least 33 pipelines that discharged petroleum or other chemicals.


22 warnings that Louisiana callers sounded about highly toxic or flammable chemical releases, including explosive isobutane and potentially lethal clouds of anhydrous ammonia, 1,2-Dichloroethane, and hydrogen sulfide.


While 43% of all Ida reports can be tied to oil spills, investigators can't pinpoint nearly a third of the pollution that's spotted on Louisiana's waterways, according to the data.
Satellites, flyover images, and radio calls from skippers at sea or on the Mississippi River detail ribbons of sheens composed of "unknown" substances that sometimes stretch for miles.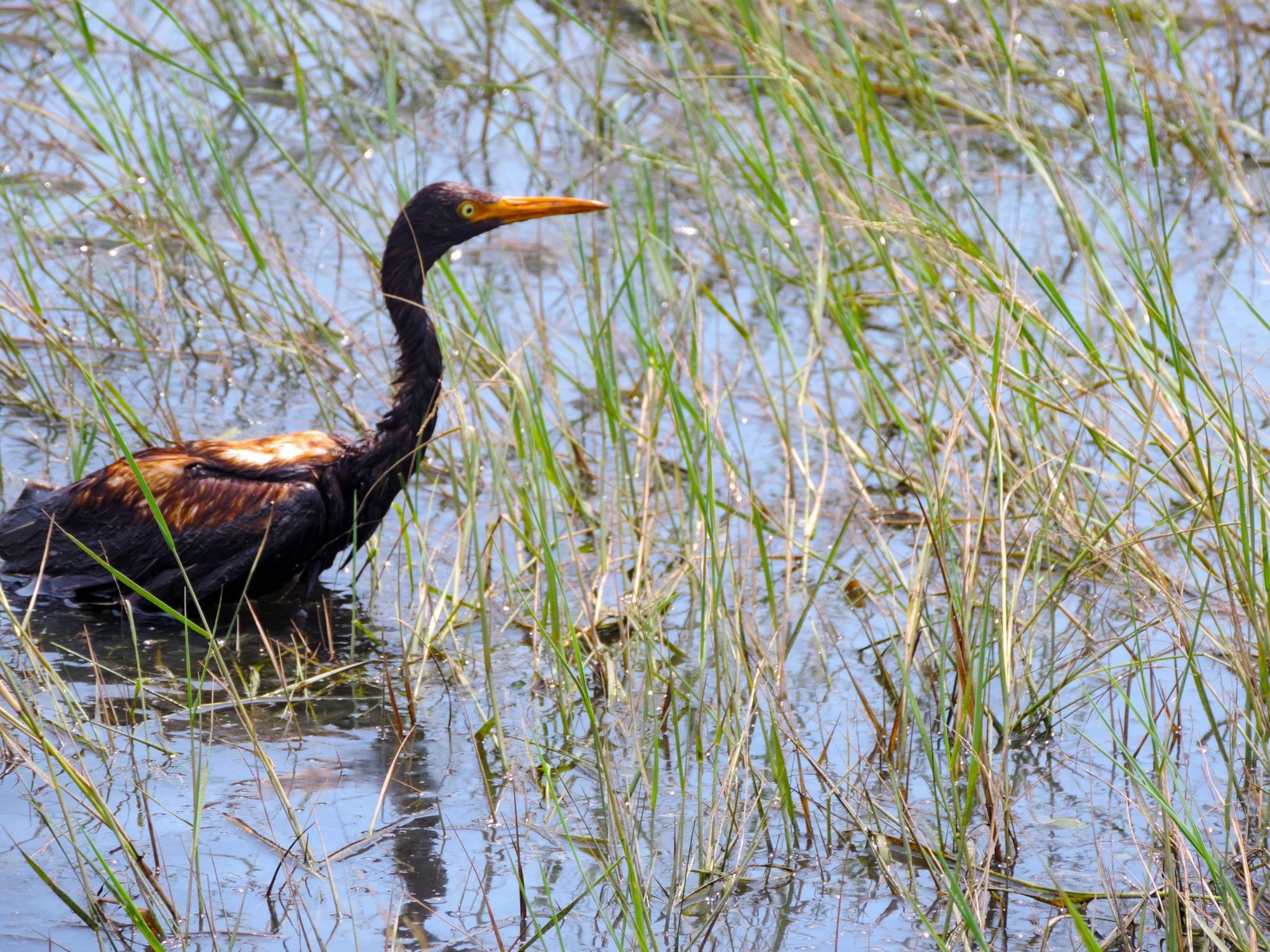 But over time, some initially murky reports have come into clearer focus. In Plaquemines Parish, for example, an unidentified caller warned authorities on the morning of Sept. 1 about an "unknown sheen" in the Mississippi River near Belle Chasse.
That's just outside the Phillips 66 Alliance Refinery.
Inside the sprawling facility and in nearby flooded fields and retention ponds, Louisiana Department of Wildlife and Fisheries investigators counted more than 100 birds befouled in oil, including black-bellied whistling ducks, blue-winged teal, and egrets.
They also found alligators, river otters, and nutria coated in petroleum runoff.
For the sworn agents who police the Pelican State's environmental laws, the Belle Chasse probe marks a return to their usual duties more than two weeks after Ida hit. Many Louisianians don't realize that saving human lives becomes the top mission for the Louisiana Department of Wildlife and Fisheries Enforcement Division after hurricanes.
"We're the lead search and rescue agency in the state," division spokesperson Adam Einck said.
A team of 169 wildlife and fisheries agents concentrated on flood-ravaged LaPlace and Lafitte. Taking to their boats and trucks, they saved 219 people and 13 pets in LaPlace and six people in Lafitte, Einck said.
"A lot of times, when you get into these flooded areas, you'll get a bunch of calls for specific locations, but once you get in there, you just start working," Einck said. "Everyone needs help."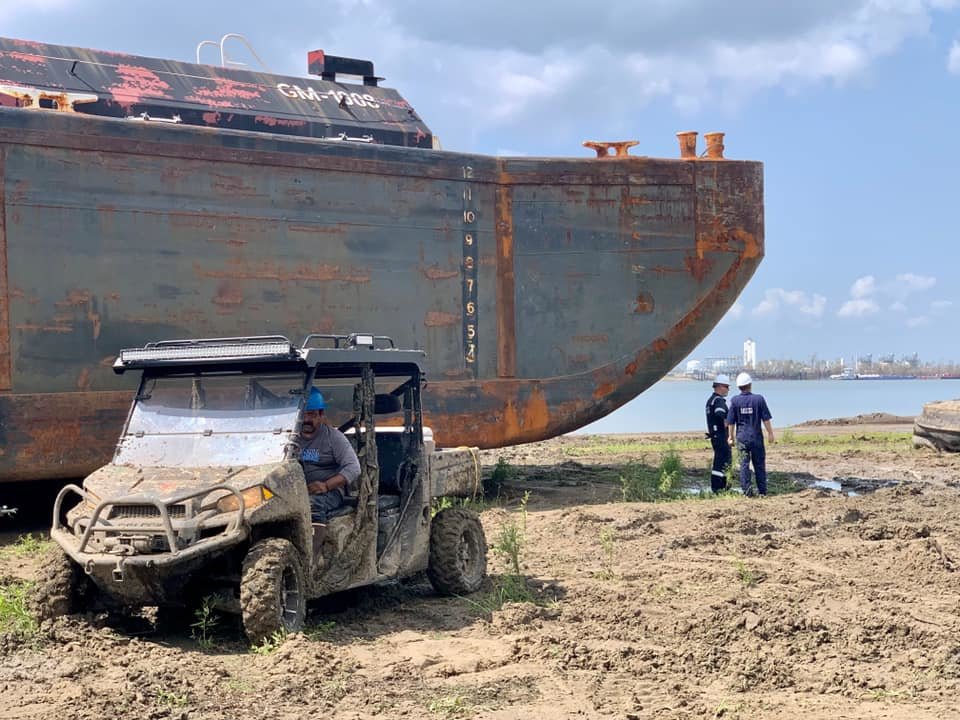 While the spotlight continues to fall on the Louisiana Department of Wildlife and Fisheries investigation of the oil-slathered animals near Belle Chasse, it's only one of 30 reported spills and wrecks plaguing Plaquemines Parish since Ida hit, according to the National Response Center data. Callers reported oil sluicing into Lake Grand Ecaille from a broken pipeline and another rupture near Port Sulfur that bubbled natural gas into Auguste Bay.
Petroleum sheens coated Tiger Pass Canal, Lake Washington, Rattlesnake Bayou, and the marshlands near Venice, Louisiana.
The storm pushed an oil service barge nearly 2 1/2 miles off course and grounded it in sand near Venice.
Other barges were leaking oil or other chemicals near the Manila Village Oil Field and Bay Batiste.
About 3 miles north of the Belle Chasse refinery, another unnamed vessel dragged anchor in the storm before scraping river bottom.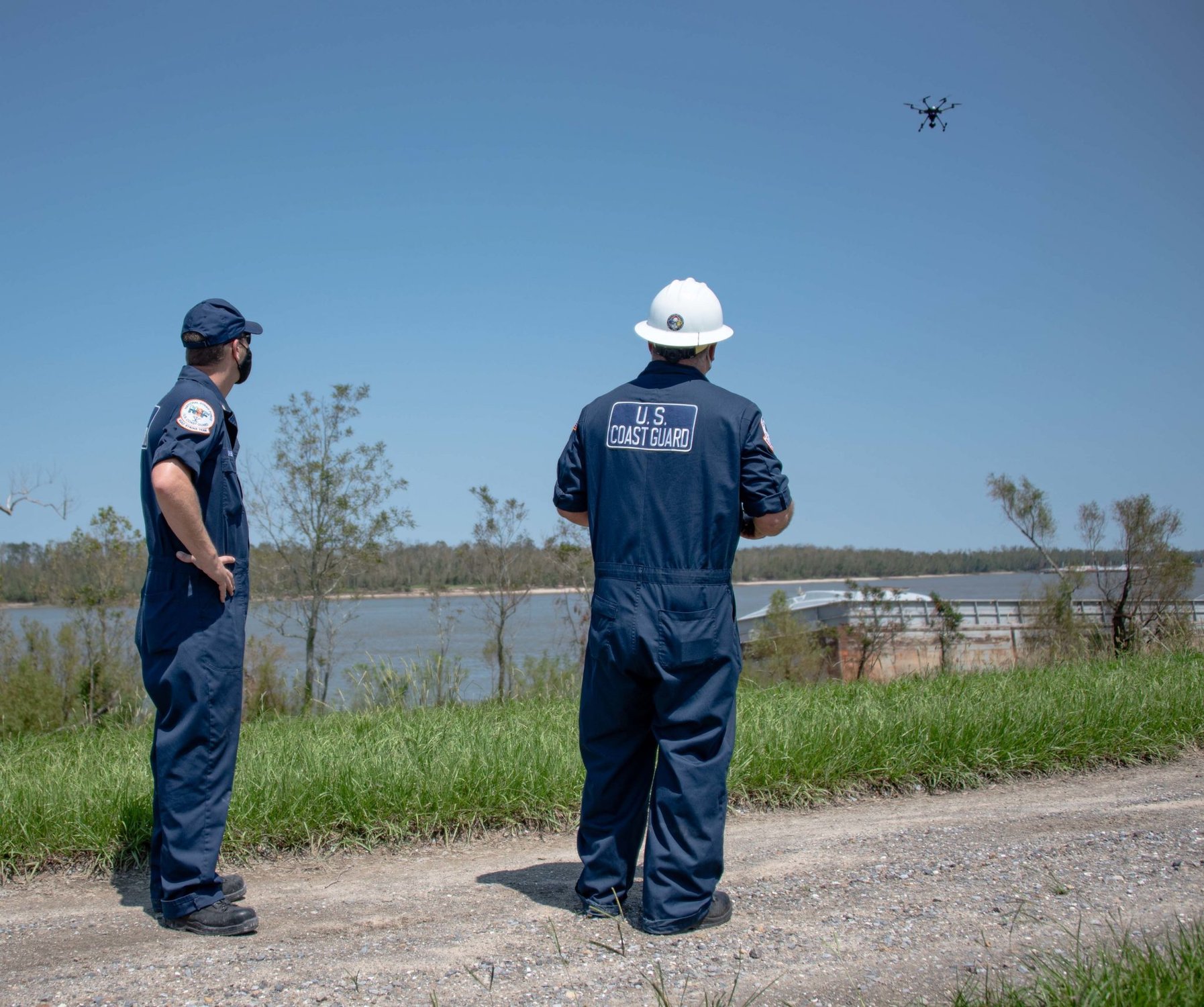 Another caller warned authorities about multiple boats on fire near Empire.Despite the complexity of all the spills and wrecks in the parish, Lt. Cmdr. Lobb said the Coast Guard's mission was pretty simple.
If the boat isn't polluting, you salvage it and unblock the waterway. If it's leaking, you mitigate the pollution immediately and worry about salvage later.
"We're still talking about a river," he said. "The current isn't going to stop for us."
At the end of last week, the Coast Guard was overseeing 564 pollution mitigation cases statewide and probing another 84 spills.
Coast Guard teams are also working with commercial salvage operators to extricate at least 25 grounded or sunken vessels in the Bayou Lafourche Channel and 15 more in the Houma Navigation Canal.
"Responding to things like this is why people join the Coast Guard," Lobb said.
Read Next: