The call to US Coast Guard Station South Padre Island from the charter boat Fish Tales arrived at 10:36 a.m. Wednesday, May 4: A marine mammal was trapped in an illegal fishing net off the Laguna Madre.
Watchstanders scrambled a 24-foot special purpose craft-shallow water, and the crew reached the net within 30 minutes. They found many dead sea creatures, but two were still alive. And one of them was an energetic, 6-foot bottlenose dolphin.
"Dolphins are pretty smart creatures. Usually they think they can find their way around it," said Boatswain's Mate 3rd Class Drew Ferguson, a Station South Padre Island boarding officer.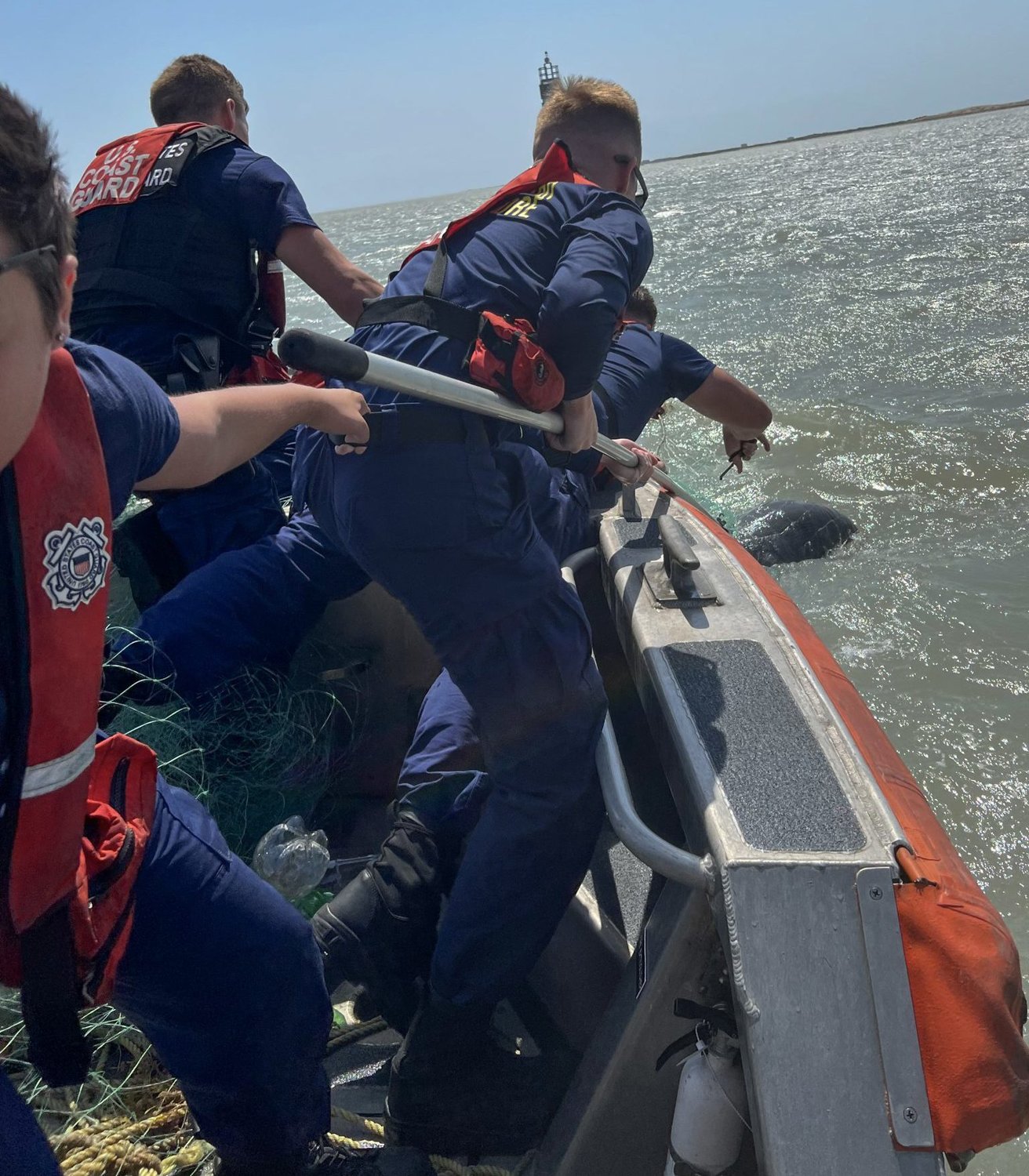 The dolphin was snagged in a gill net, netting typically spun from monofilament or multifilament nylon and then hung like columns in the ocean. Fish gills get caught in the mesh. The more the animals thrash, the more entangled they become until they die.
It's illegal to use such nets in Texas waters.
Ferguson told Coffee or Die Magazine that the thing about the gill nets is "they don't discriminate." He's freed sea turtles, sharks, and many other creatures from the nets, but he said it was surprising to find a tangled dolphin because "they're pretty intelligent."
In fact, it was the first dolphin he'd ever encountered in a net. Ferguson figured it "just might have been in murky water or something. He got himself caught up pretty good."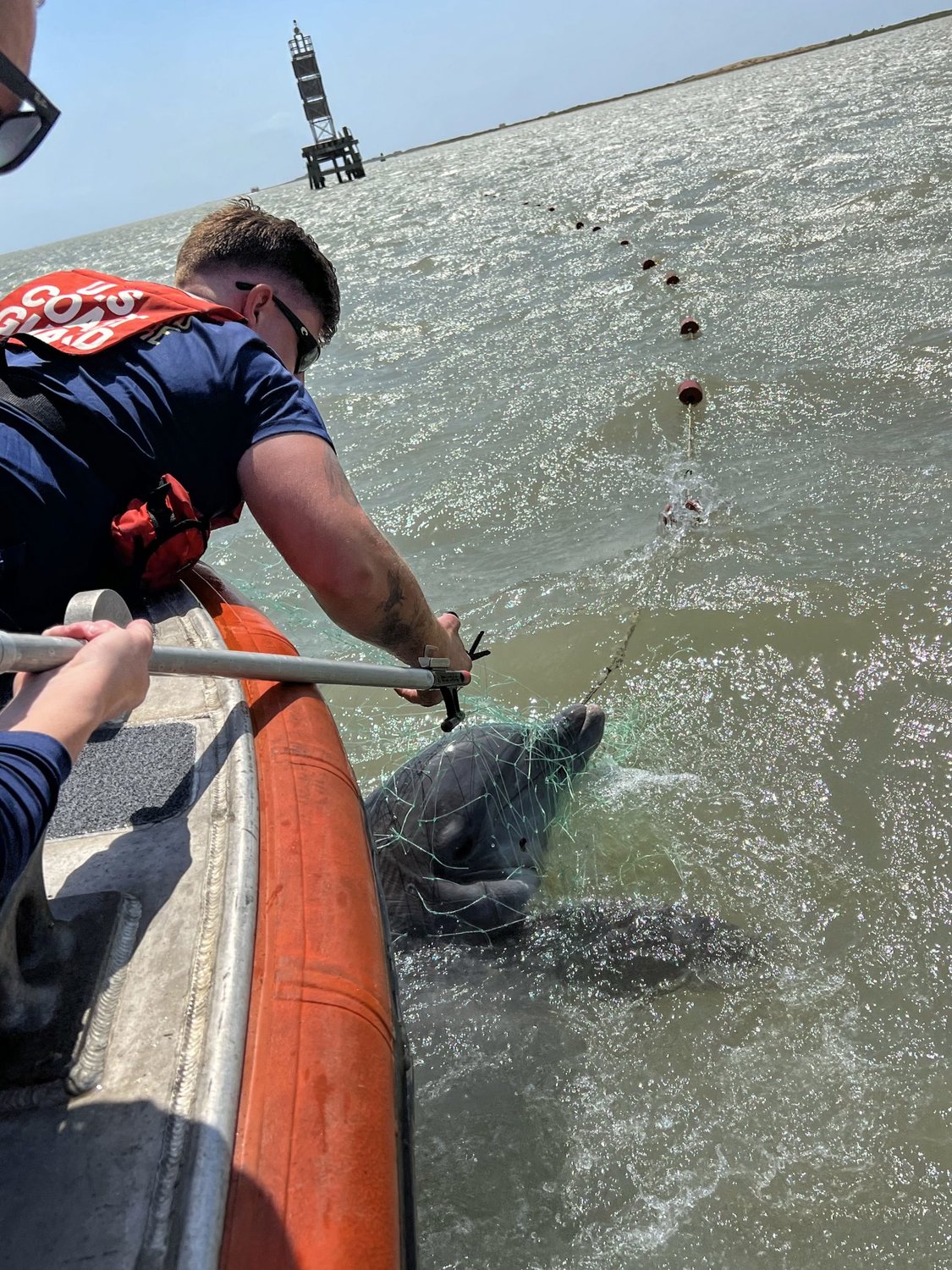 The crew's coxswain, Boatswain's Mate 2nd Class Aaron Fonville, brought the craft alongside the dolphin. Then Ferguson attacked the net with trauma shears.
"It's easy to not harm the animal if you're using the trauma shears versus using a knife," said Boatswain's Mate 2nd Class Paul Gant, the officer of the day during the operation. "We use the trauma shears to protect the animals, and they actually work a lot better."
Ferguson said the net had gouged the dolphin's dorsal fin, and there were a few other lacerations — probably from rubbing barnacles in the open sea — but the animal looked pretty healthy. He suspected the dolphin hadn't been trapped long because it had enough strength to pull at the crew's boat while they worked to free the creature.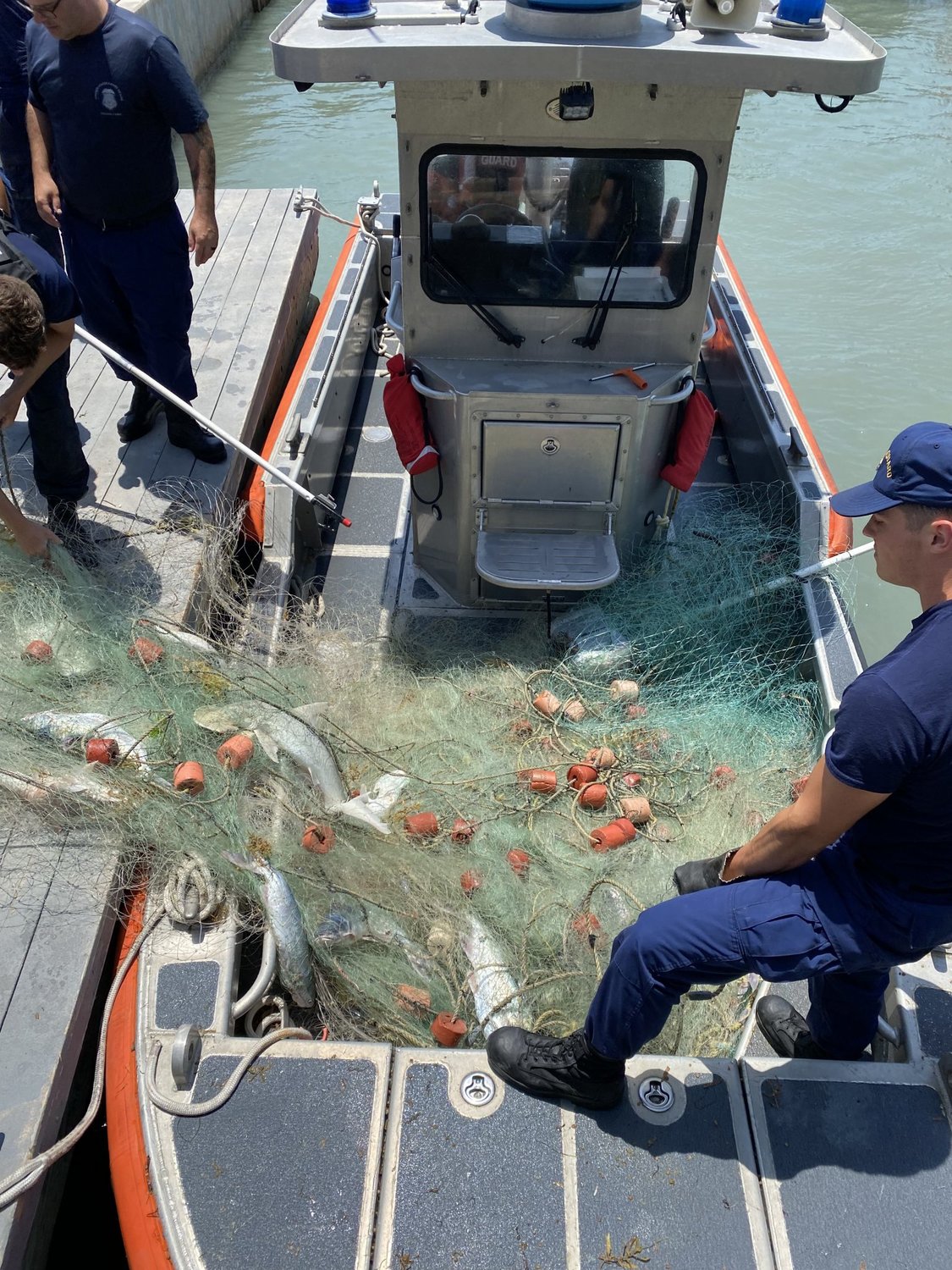 As he brought the sea mammal closer to the boat, Ferguson comforted the dolphin by rubbing its side. He first freed the animal's mouth, then cut away the net blocking the blowhole, and finally sliced the mesh whipped around the tail fin.
After 15 minutes of cutting, the dolphin "swam away pretty strong," Ferguson said.
The six crew members also freed a 44-inch redfish. Then, they confiscated the net. They estimated it might've stretched up to 4 nautical miles long and had trapped and killed 10 bonnethead sharks, one blacktip shark, and 20 catfish.
"We have a good relationship with other agencies, such as Texas Parks and Wildlife and the National Oceanic and Atmospheric Administration," Ferguson said. "Obviously, we all have a common goal, and it's protecting natural resources and marine life. But doing this thing also shows people that we're not going to let it happen."
Read Next: