On his worst day as a cop, De'Joure Mercer did everything right. And then, he says, the National Football League tried to make him a villain.
Mercer, a two-time district Officer of the Year with the Indianapolis Metropolitan Police Department, said the NFL accused him of "systemic racism" and "police misconduct" in an ad campaign.
The NFL campaign is called "Say Their Stories." But in a federal lawsuit filed last week, Mercer alleges that the NFL got his story wrong. His lawsuit says that in trying to tie its brand to civil rights stories, the NFL showed "reckless disregard of the truth" by making "defamatory" statements about him, causing "severe emotional and reputational injury."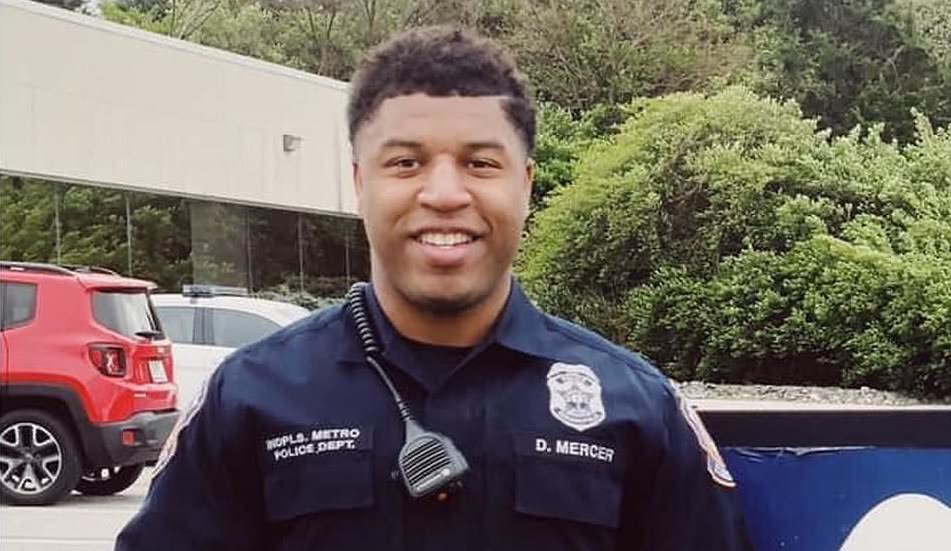 Mercer said the NFL's campaign — which includes a website, social media, and TV spots — makes actions he took as a police officer appear like "occupational misconduct and even criminal acts" similar to the murder in Minneapolis of George Floyd. Mercer calls that "unequivocally and demonstrably false," citing an internal police department investigation and the determination of an Indiana grand jury.
The NFL's campaign uses the "story" of a man that Mercer shot and killed in May 2020. Mercer shot 21-year-old Dreasjon Reed — who served briefly in the US Air Force in 2017 — after Reed led several other Indianapolis police officers on a 15-minute car chase, reaching speeds so high through Indianapolis that police dispatchers ordered pursing officers to give up the chase. When Mercer spotted Reed soon after on foot and confronted him, the two exchanged fire, and Reed was killed.
The case became a major media event when it came to light that Reed had broadcast most of the chase — including audio of the shooting — live on Facebook. Reed narrates the chase, making clear he is fleeing police.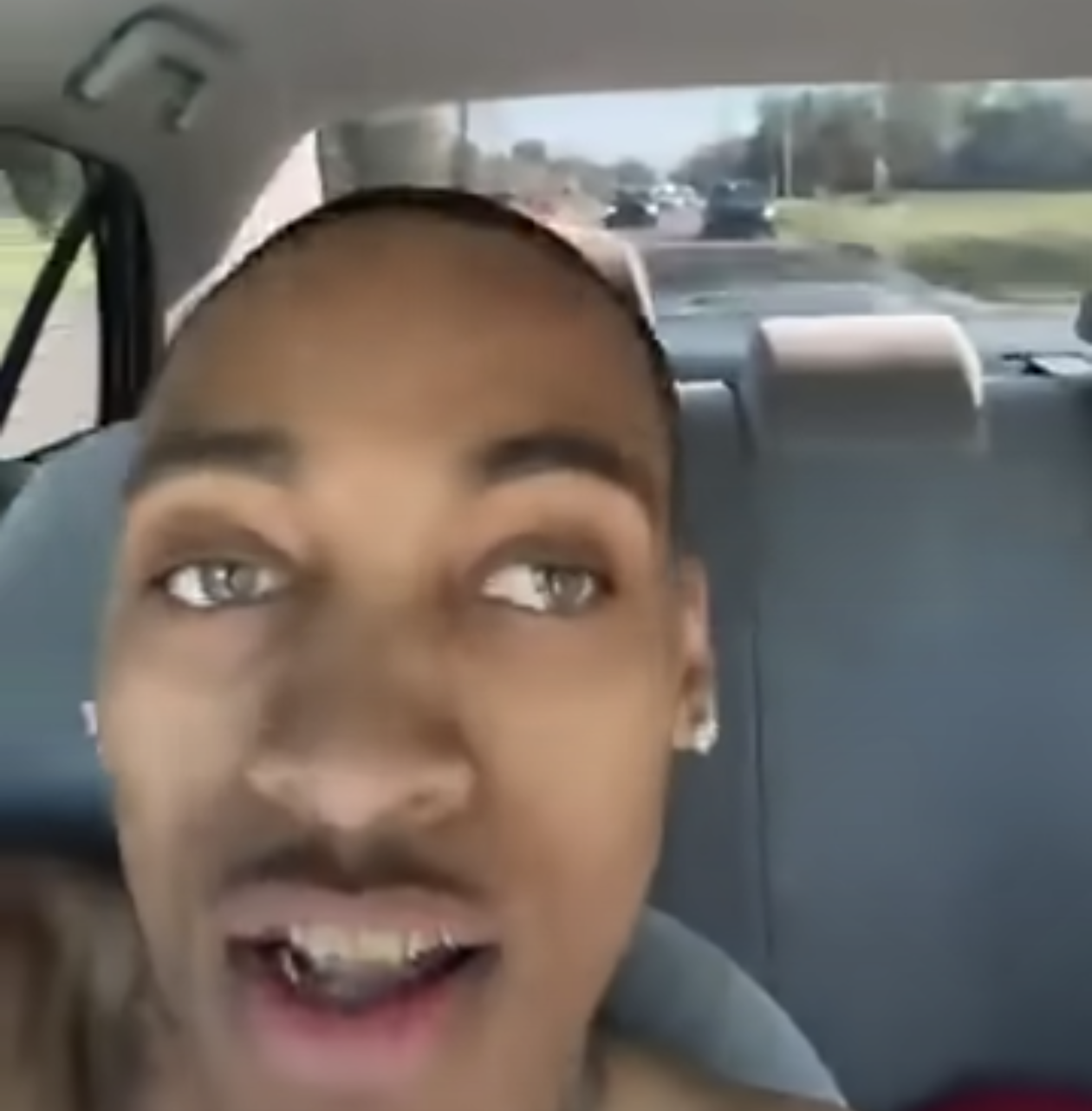 "You're not gonna catch me, I'm gone!" Reed yells on the video. "I'm not going to jail today. No, sir."
The fatal confrontation between Reed and Mercer is not visible — but it can be heard. Investigators found that Mercer attempted to tase Reed before the two exchanged gunshots. Reed fired two shots in the confrontation.
An Indianapolis grand jury brought no charges against Mercer in November following an investigation by a special prosecutor.
However, in December, the NFL launched "Inspire Change: Say Their Stories," a campaign that attaches the league's brand to social justice and civil rights themes. The campaign features 87 men and women, most Black, whom the campaign describes as "victims of systemic racism, victims of police misconduct, and social justice heroes." The list included many recent cases such as George Floyd but also Emmett Till, who was murdered by white Ku Klux Klansmen in Mississippi in 1955, and Amadou Diallo, who was shot and killed by New York City Police Department officers in 1999 in a case of mistaken identity.
Also on the list, and featured on both the NFL's website and on NFL social media, is Reed.
The NFL did not respond to emails from Coffee or Die Magazine seeking a statement on Mercer's lawsuit and the criteria and process for the selection of the 87 cases in the league's campaign.
"We don't think there was a process," Mercer's attorney Todd McMurtry told Coffee or Die Magazine.
The lawsuit says that, since controversy sparked by Colin Kaepernick in 2016 around the national anthem and protesting police brutality, the massive sports league "has actively and purposefully extended its sphere of influence beyond professional football by affirmatively backing and announcing its support for certain socio-political agendas and viewpoints."
The "Inspire Change: Say Their Stories" campaign, the lawsuit says, is the latest branding effort along those lines by the league.
The NFL has historically struggled to respond to accusations of racism in its ranks. Just in recent years, the league has face-planted in racial messaging regarding Kaepernick's inability to find work after his anthem protests, the decades-long refusal of the Washington Football Team to drop a racist nickname before 2020, and with recent revelations that the league's compensation package for former players suffering from long-term brain injuries used "racial norming" criteria that assumed that healthy Black players started with lower overall mental acuity than white players.
Reed joined the Air Force in February 2017, enlisting into the Security Forces career field, the IndyStar reported, and his social media included a picture of Reed wearing an Air Force uniform with both a Security Forces beret and shield.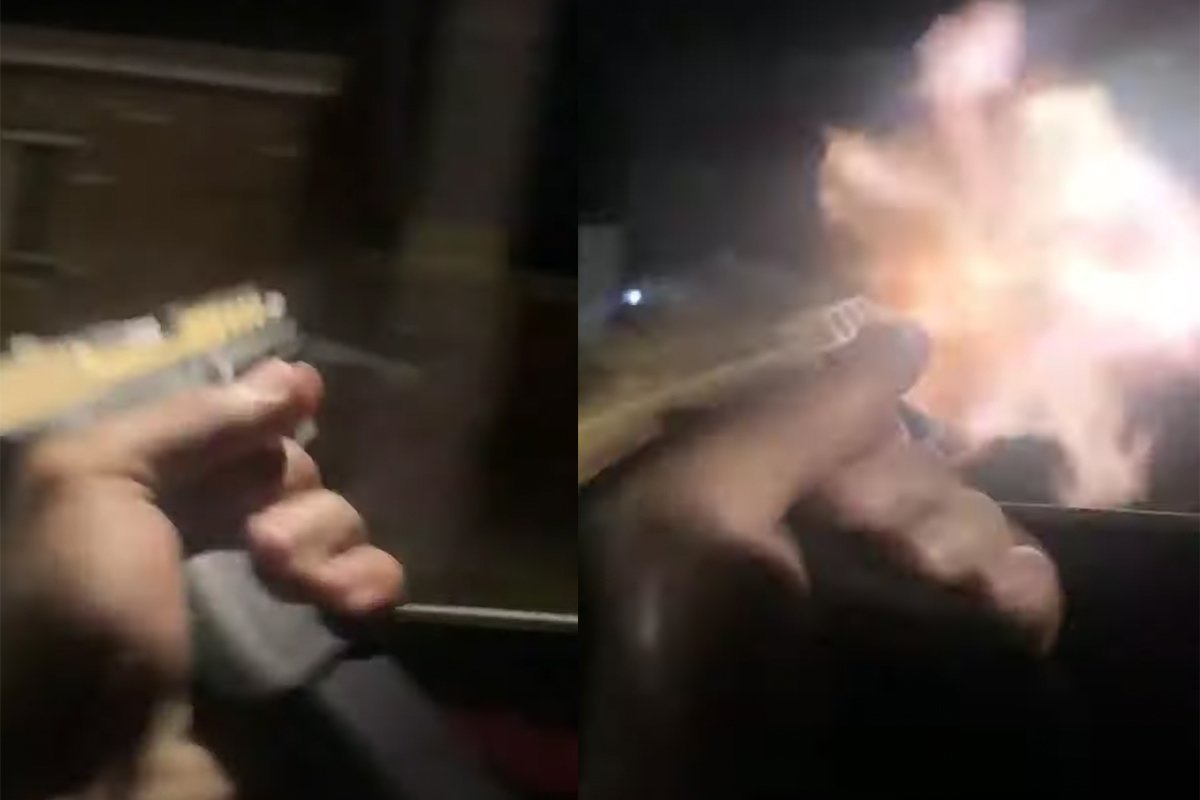 But Reed was back in the civilian world by November of the same year. No details were available on his separation from the Air Force.
The chase that led to Reed's death capped a string of run-ins with police for both Reed and the gun he fired at Mercer. Authorities say they believe that Reed stole the gun from a pawn shop in Texas and that the firearm had been used in two incidents of shots being fired from a car in Indianapolis, one of which Reed recorded. Media dubbed the video a "drive-by shooting" but the recording clearly shows a gun being fired at random out of a car moving far too fast to hit a specific target.
IndyStar.com reported that Reed had been arrested in September 2019 after a traffic stop. Along with refusing to follow some orders from police in the stop, Reed had a bottle of codeine in his car, a controlled substance in Indiana. He also had a journal, the Star reported, that an arresting officer noted had an entry of "three things listed as obstacles. Poverty, drug abuse and mental illness."
Read Next: Union Head Says 50 Portland Cops Who Resigned Together 'Held the Line'
---
Editor's note: This story has been corrected to indicate that Mercer was not charged by a grand jury.