His service in the U.S. Marine Corps was key to this industrial inspector and entrepreneur's career.
Jay Locatelli was in a Marine Recon unit from 1998 to 2000, stationed at Camp Pendleton in San Diego. He started his own industrial inspection company, Integrity Inspections, after 15 years of being part of a larger corporation. He inspects the systems and code compliance of refineries, power plants, and pipelines.
"There's no doubt about my time in the Marine Corps and the lessons I learned in the Marine Corps that have a large impact about who I am as an individual today and my ability to lead," Locatelli said.
Why do you do what you do?
I've been doing industrial inspection for 16 years, and I enjoy the diversity in inspection. There's a lot of different types and codes and forms of inspections that you can do and learn, so there's always something new to learn. And there's always different clients that we meet and different places and facilities that we go to, from hydroelectric facilities to wind turbines to refining chemical plants to Tesla — all different types of clients that we deal with. It's a very diverse industry. So I've always just enjoyed the diversity of it. And as my knowledge of the industry has grown over almost 15 years with a large publicly traded company, I decided to break off on our own and start our own inspection company in the Northern California and Nevada area.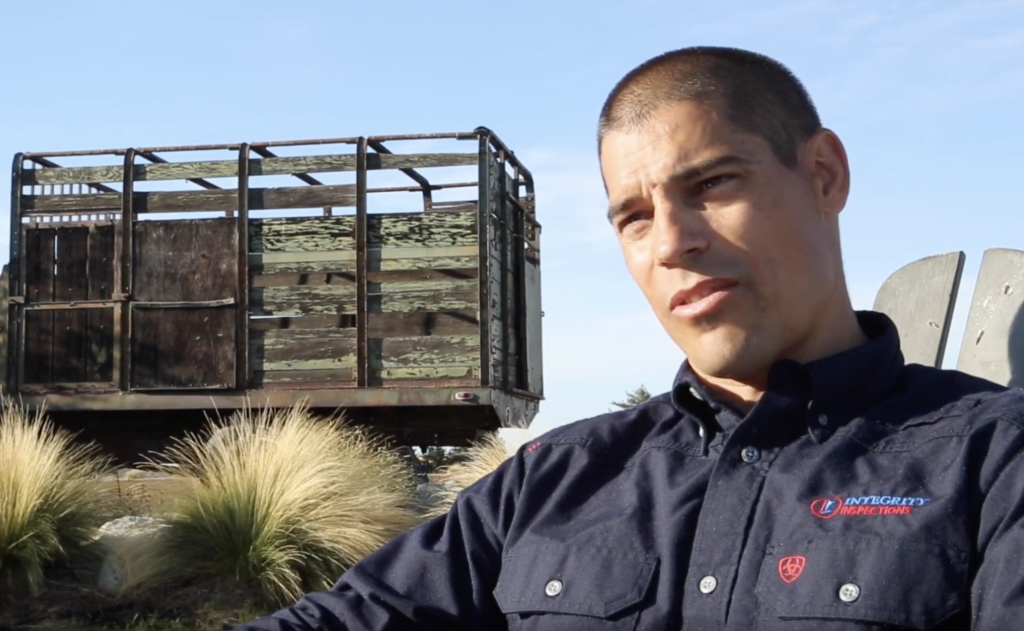 What's been your hardest day on the job?
You know, it's not that difficult of a job, it's just there's long hours some days, working 16-, 17-, 18-hour days. And you get into some positions and situations where you get stuck into some tight confined spaces, so that's about as difficult as it gets. You've gotta be the kind of guy that doesn't mind heights, doesn't mind confined spaces, doesn't get claustrophobic.
What do people get wrong in your line of work?
I would say that what people typically get wrong in our line of work is lack of proper training and knowledge of the industry. Improperly trained people tend to do things the wrong way, so it's key to the business to make sure that everyone is properly trained about the industry and what they're supposed to do and how they're supposed to do it. The biggest issues you run into with people who are improperly trained is not performing their tasks properly and then in turn having improper final inspection. So you potentially end up rejecting or accepting things that should or should not be accepted or rejected in the industry, and therefore having hopefully not a catastrophic failure from that. But lacking code compliance would be the major issue there.
There's a lot of industry standards of situations where people have let things slide or slip through or unethically dealt with situations — none that I've been in a situation with that I've had a catastrophic failure, more minor situations, luckily, that have been captured before going into service by somebody else going behind him and asking questions and finding out that something was done improperly.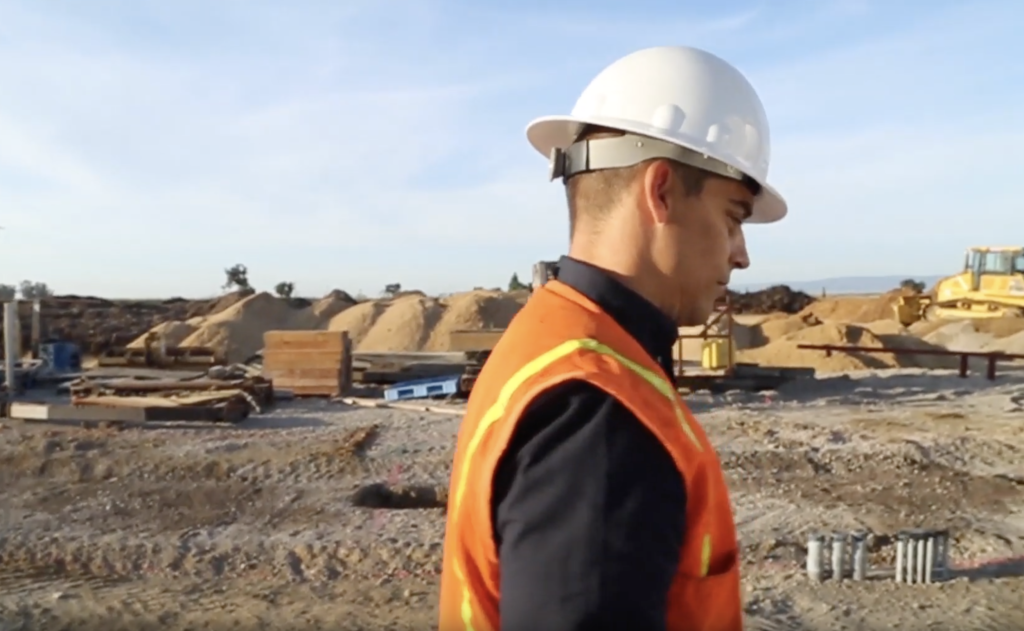 One of the worst things we had would have been a situation in a new construction facility where an individual had done over 130 weld inspections and improperly inspected those welds and didn't document it as well as he should have. If he had potentially did a better job, we would have found the indications that were left behind and properly documented it. Then it could have been corrected. So that would be the worst that I've dealt with. It could have been a failure. Luckily, the position that it was in was in a spot where people wouldn't have been when it would have failed. But it would have been a failure, and it would have been a pretty large failure for the unit as it would have fired up. It was a high-pressure, high-temperature system, so if anybody would have been in the area, it could have definitely killed them.
The most important part of industrial inspection is making sure that systems are operating properly, safely, and they're not going to fail and kill somebody. We're making sure that the systems have longevity, have good material, and were constructed in compliance with codes and requirements so they don't fail and, ultimately, the worst-case scenario is kill somebody that's around them when they do fail. Also, you know, it's all about money, right? So if they fail when the facility or plant isn't prepared for that failure, they're losing a lot of money as well.
Are you still passionate about what you do? If so, why?
I'd say now I'm more passionate than I've ever been about what I do, being that we've started our own industrial inspection company recently within the last year, and I'm more passionate about what we do and trying to grow an inspection company that has valuable employees that are good at what they do, know what they do, and are taken care of in the industry and get away from the corporate way of life and try to treat those employees the way that they should be treated and taken care of.