CAMP LEJEUNE, N.C. — Marine Lt. Col. Stuart Scheller pleaded guilty Thursday at a special court-martial trial here to blasting his chain of command in a string of social media posts that exposed a generational gap between the Americans who fought counterinsurgency wars over the past two decades, and the brass who oversaw them.
"Since this endeavor began, not a single general officer has accepted accountability," said Scheller, a 17-year Marine infantry veteran who was decorated for battlefield valor in Afghanistan. "Not a single general officer has contacted me directly in any forum to deescalate the situation. Since this endeavor began, I have acknowledged that I should be held accountable for my actions. I am standing here today pleading guilty. This is me accepting accountability. But it deeply pains me that my senior leaders are incapable of being as courageous.
"Without accountability from our senior leaders, the system cannot evolve, and the military will ultimately keep repeating the same mistakes in the future," he continued. "It doesn't matter if a staff sergeant squad leader is highly efficient in distributed operations if the general officers have relegated themselves to 'yes sir' responses. We need senior leaders who possess the moral courage to push back when something doesn't make sense."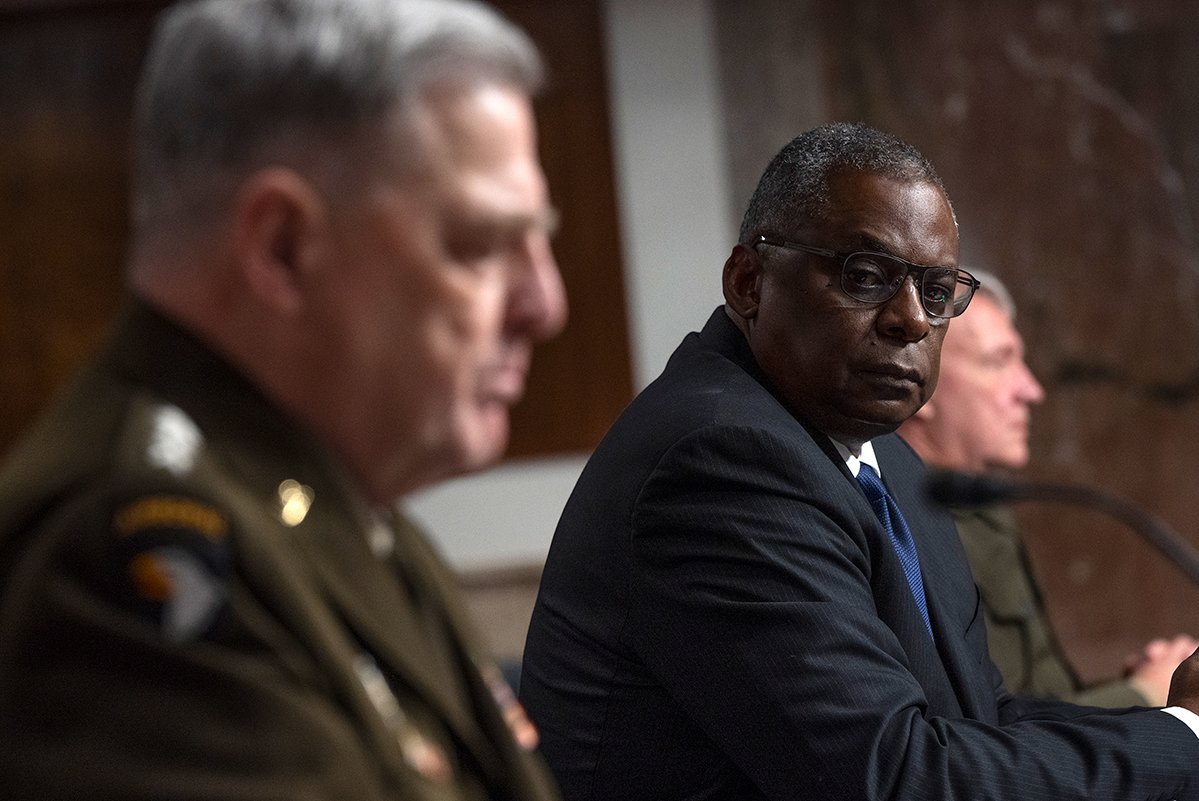 But the military's lead prosecutor, Lt. Col. Troy Campbell, smacked back at Scheller, reminding Marine Reserve judge Col. Glen R. Hines that the defendant pleaded guilty to violating nine specifications of the Uniform Code of Military Justice, including contempt toward officials; disrespect toward superior commissioned officers; willfully disobeying a superior commissioned officer; dereliction in the performance of duties; failure to obey an order or regulation; and conduct unbecoming of an officer and a gentleman.
Campbell said the courtroom is one place where the military establishes its "ground for accountability," not taking to "the world stage," as Scheller did in his caustic Facebook and LinkedIn posts.
The courtroom, however, was a military-occupied ground where no reporter could venture on Thursday. More than a dozen members of the media got to know Scheller the way America did — through a screen. The trial was livestreamed to a chamber in a different building. TV cameras weren't allowed to broadcast the courtroom drama.
Scheller's defense team called eight witnesses, and three were Republican politicians serving in the House of Representatives — Louis Buller Gohmert Jr. of Texas; Ralph Norman of South Carolina; and Marjorie Taylor Greene of Georgia.
They said that most constituent calls today involve concerns about the plight of Scheller.
"If you hold Scheller accountable, hold others accountable, too," said Greene, drawing a nod from Scheller.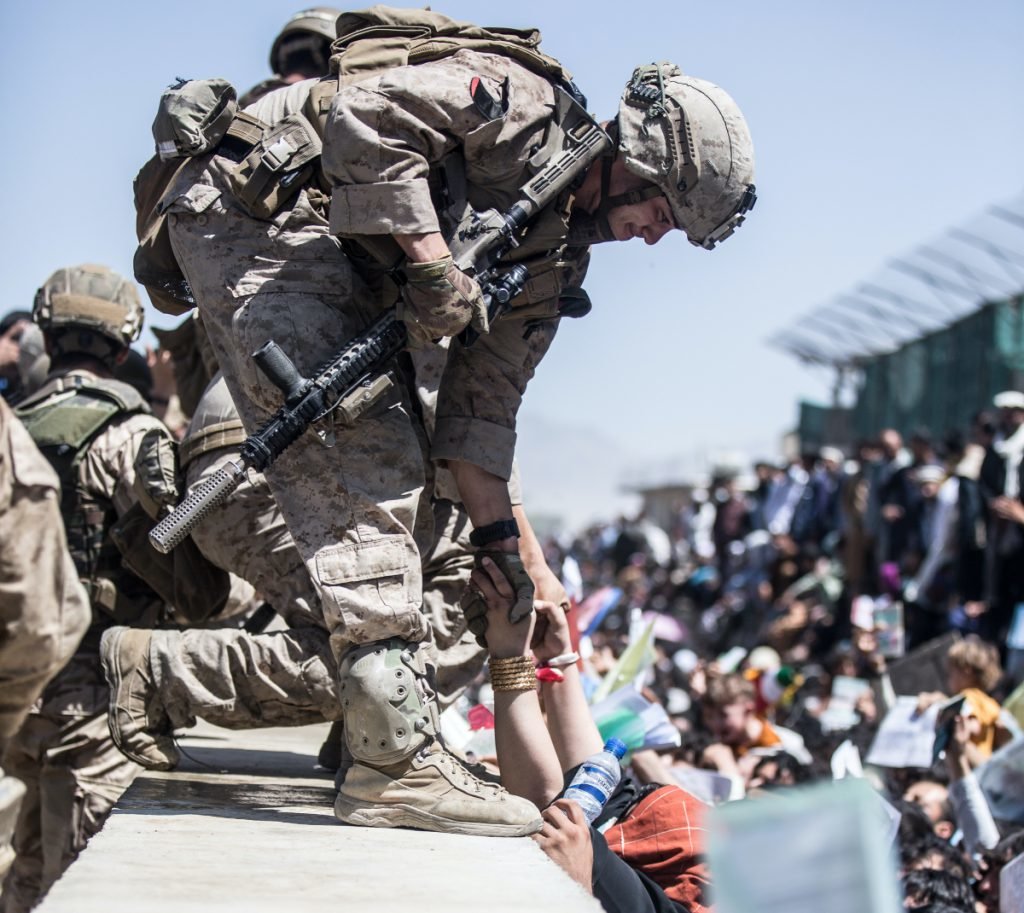 After closing arguments in the evening by Campbell and Scheller's defense team, Hines halted the proceedings to deliberate overnight on the officer's fate, which isn't really in doubt because the facts of the case aren't in dispute.
According to a stipulation of facts agreement leaked to Coffee or Die Magazine, Scheller had copped to the Uniform Code of Military Justice violations before his trial even began. During a Thursday morning session, he assented to each specification without quibble.
When asked why he was guilty of violating a gag order issued by his commanding officer, Col. David C. Emmel, Scheller conceded he willfully disobeyed him in order "to tell hard truths."
"A message of accountability was more important than the lawfulness of my behavior," Scheller said. "I chose to speak out knowing it is unlawful in an effort to illustrate the hypocrisy of my senior leaders."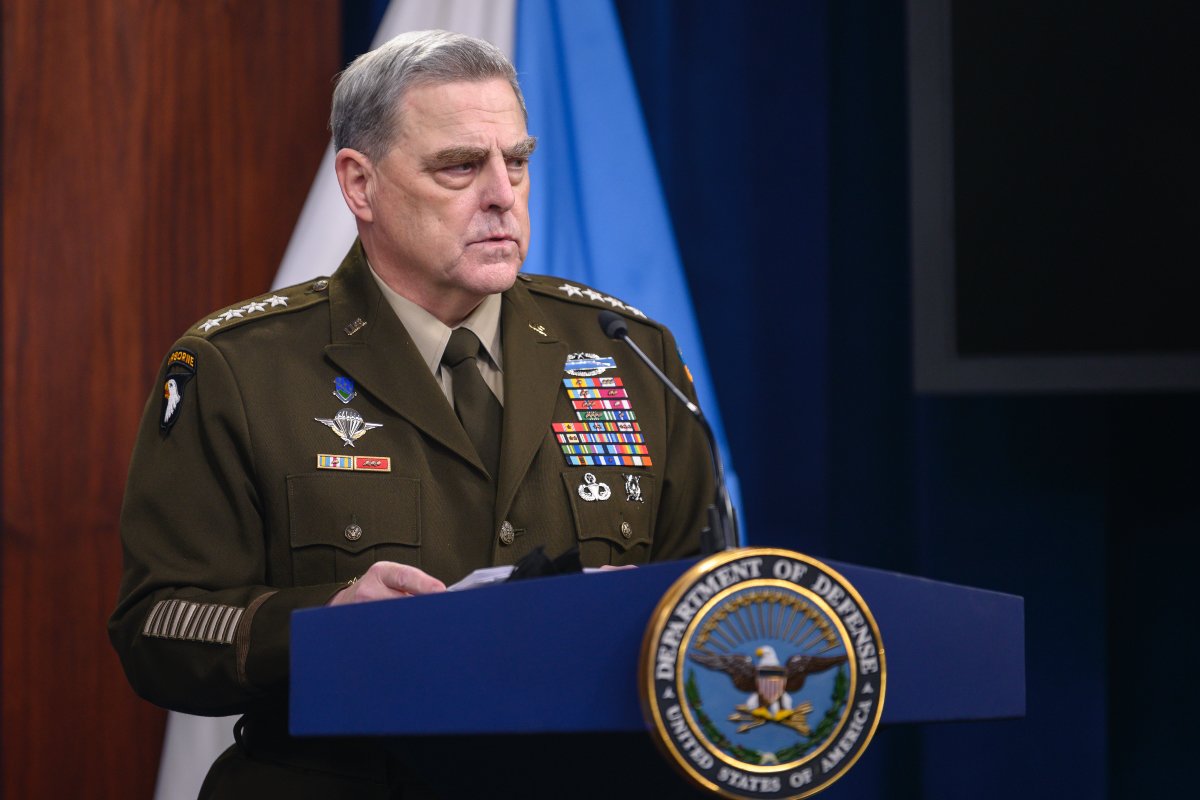 A deep sadness also draped many moments of the daylong testimony, with Scheller conceding that his push for flag officer accountability over the past 49 days cost him his wife, his career, his military mentors, a side business, and many of his Marine buddies.
When asked if he understood the seriousness of the charge that he behaved in a manner unbecoming of an officer and a gentleman, Scheller said, "I gave up my marriage, retirement, and freedoms to make these statements. Yes, I am aware this is serious."
In his closing arguments, criminal defense attorney Tim Parlatore detailed all the ways the Marine Corps punished Scheller before his trial even began.
The brass leaked his private mental health records and an internal report that portrayed him as a fascist insurrectionist to members of the media. Marine spokespersons painted Scheller as suicidal and homicidal, implying he might be a threat to his family. Superior officers also tossed him in the brig, holding him for more than a week "on the false pretense that he was a flight risk," Parlatore said.
"The message has been sent to the force — criticize leadership and we will illegally leak your medical records and publicly paint you falsely as a suicidal, homicidal, insurrectionist," Parlatore said.
Prosecutor Campbell disagreed, arguing that the nine days Scheller spent behind bars stemmed from the fact "he demonstrated he was not going to stop" yapping online.
To explain why senior leaders would work so hard to crush Scheller, Parlatore pointed to the generation gap between Generation X and millennial officers and their mostly late baby boomer bosses.
He reached back to history, reminding the judge that when his client joined the Corps in 2005, his commandant was the last Vietnam veteran to serve in the post. The last enlisted Vietnam vet, Master Sgt. Randall Arnold, retired on June 30, 2005, a little more than five months after Scheller started his commissioning program.
"Our post-9/11 platoon commanders, like Lt. Col. Scheller, have endured two decades of constant combat and have grown into lieutenant colonels and some colonels," said Parlatore, a former Navy surface warfare officer. "In contrast, our general officer corps has relatively little combat experience. That is through no fault of their own. It is simply a matter of the year of their birth. But it doesn't change the undeniable fact that our O-5s, like Lt. Col. Scheller, are largely the most senior officers who have significant experience carrying a rifle on patrol in a combat zone, while our general officer corps does not. This creates an understandable, if ordinarily unspoken, generational tension, as the wars in Afghanistan and Iraq were primarily led by generals who rely on their academic knowledge and theory rather than experience.
"For two decades, warriors like Stu Scheller have given their youth, their health, their limbs, and sometimes their lives to the cause of freedom. They did so willingly, believing that they were fighting for a righteous cause and that senior leadership would have their backs. Yet, there has been a persistent, growing feeling that the focus is not on the well-being of the individual Marines and service members, or even mission success, but rather the continuation of an endless war that feeds the military industrial complex, where retired generals and admirals could go to make their millions. Thus, the war continued, rather than progressed, and the generals got ribbons on their chests while mothers got folded flags from coffins."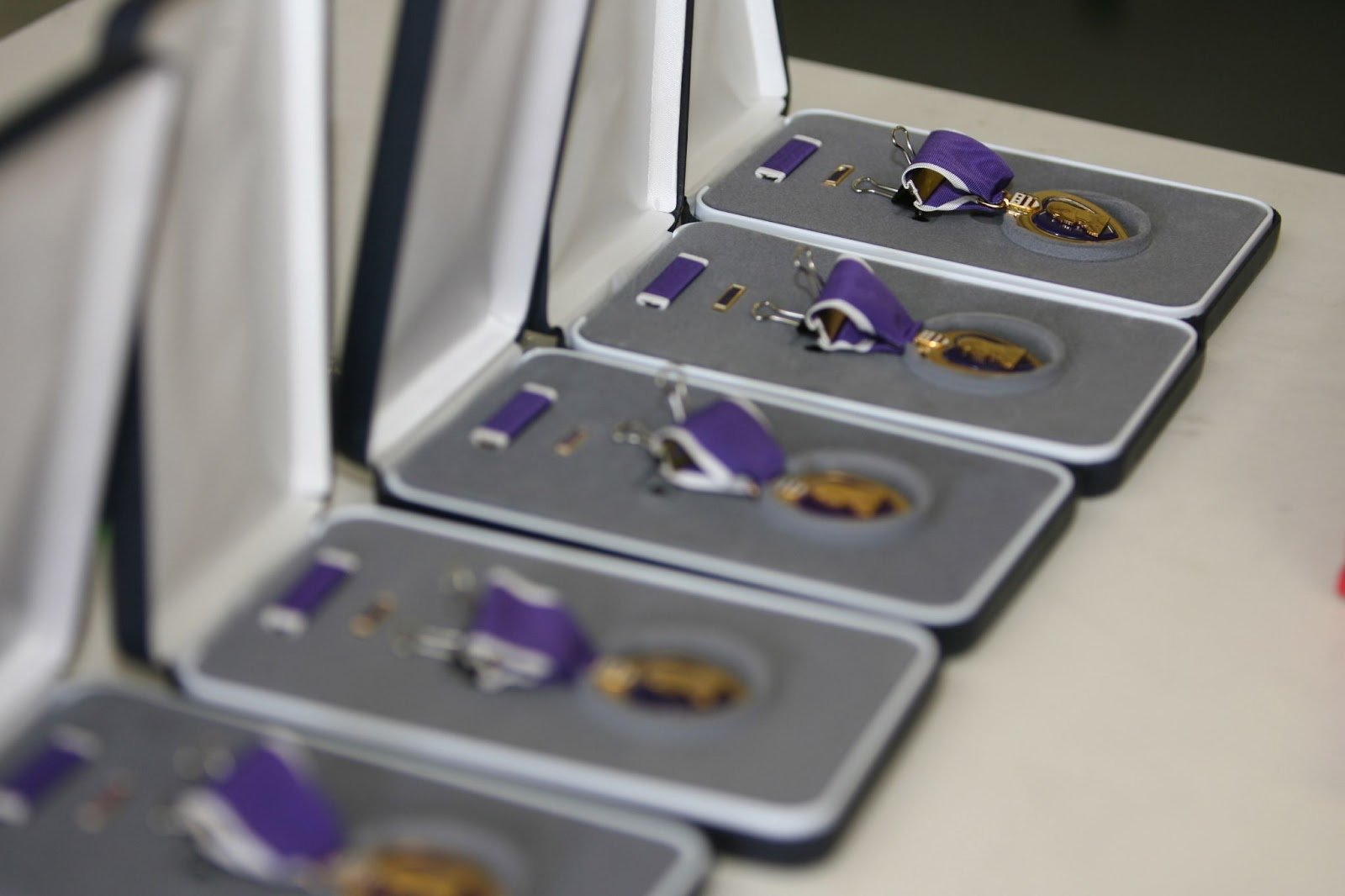 Five of those warriors arrived to support him in court. Four served with Scheller overseas.
Dave Borden, a Marine who was seriously wounded by a suicide bomber in the Iraqi city of Ramadi, recalled Scheller visiting him at Walter Reed National Medical Center.
"He was there when I asked him to be," Borden said. "We just loved being Marines."
Another buddy from Iraq, Matthew Underhill, told the judge Scheller was destined for the flag officer ranks, until his social media campaign ruined his career. He recalled Scheller as a leader beloved by his Marines because he operated "completely devoid of emotions and whims."
"Scheller was going to call a spade a spade. Accountability was always something he cared about," Underhill added.
But the military prosecutor, Campbell, argued that Scheller chose the wrong way to express his concerns about senior leader accountability. He pointed to Marines in the field who are "still focused on their mission" instead of using social media to attack the chain of command.
The trial resumes Friday here at 9 a.m.
Read Next: