With just over 5,000 employees, the Bureau of Alcohol, Tobacco, Firearms, and Explosives (ATF) is one of the smaller federal law enforcement agencies.
However, that doesn't mean they don't deal with their share of vicious individuals, groups, and threats. In fact, the ATF goes after some of the most violent criminals: those who want to shoot others or blow something or someone up. Naturally, being an ATF field agent requires a great deal of mental toughness.
Carlos Baixauli, or "Box" as his friends call him, joined the ATF in 1986. He was recruited after doing undercover work for Florida's state version of the ATF and for the Miami-Dade Police Department; his 30-year career included working on the Medellín Cartel, headed by the infamous Pablo Escobar.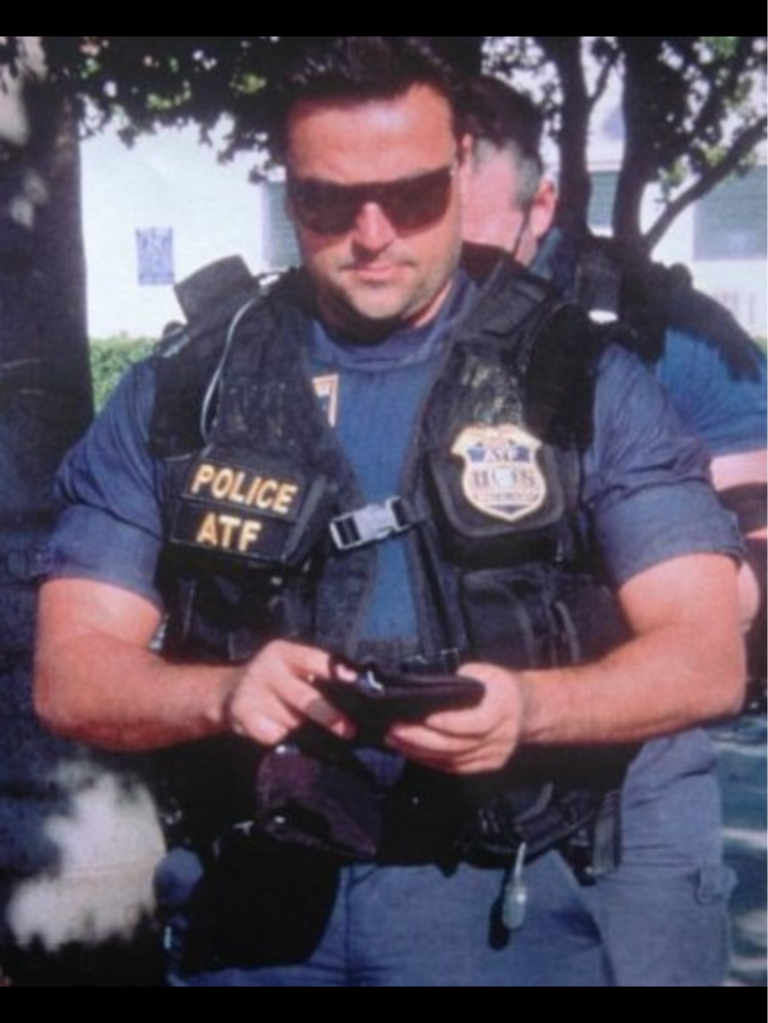 His first experience as a new agent was witnessing an atrocity on New Year's Eve at the Du Pont Plaza in San Juan, Puerto Rico.
"The plaza was set on fire by angry union workers," Baixauli recalled. "They wanted to send a message, and in doing so, killed 98 people and injured over 100 others."
Baixauli was tasked with walking through the crime scene to investigate.
"People were burned into place," he said. The scene was like something out of a nightmare. "One thing that's always stuck with me — they were busting out of a window, and this lady was getting ready to jump. Then a burst of air came out, feeding the fire, and a giant fireball came across, and it was like everyone had been turned into the ruins of Pompeii. They were all ash."
"It was like everyone had been turned into the ruins of Pompeii. They were all ash."
It didn't take long for Baixauli to be assigned more undercover operations that put him in harm's way, dealing with armed home invaders. With home invasions, the crime often goes unreported.
"We started coming up on homes and there would be five or six dead Colombians, Venezuelans, or some other South American nationality in the house," Baixauli said. "The house was empty. I'm talking big homes, five, six bedrooms. But there was no furniture or accessories. These are homes that the drug cartels would set up in Florida. They are guarded by their thugs, and they are stash houses. They would start delivering drugs from these locations to other locations. The reason they would find the people dead inside is that home invaders would go rip off the dope dealers."
His undercover role was that of a disgruntled employee of the drug cartel. Baixauli would tell the criminals that he wasn't making enough money, that there were millions of dollars worth of drugs in these houses, and that he needed his fair share.
"They would talk to me about how they can come and rip the place off," Baixauli said. "They would take the drugs and the money."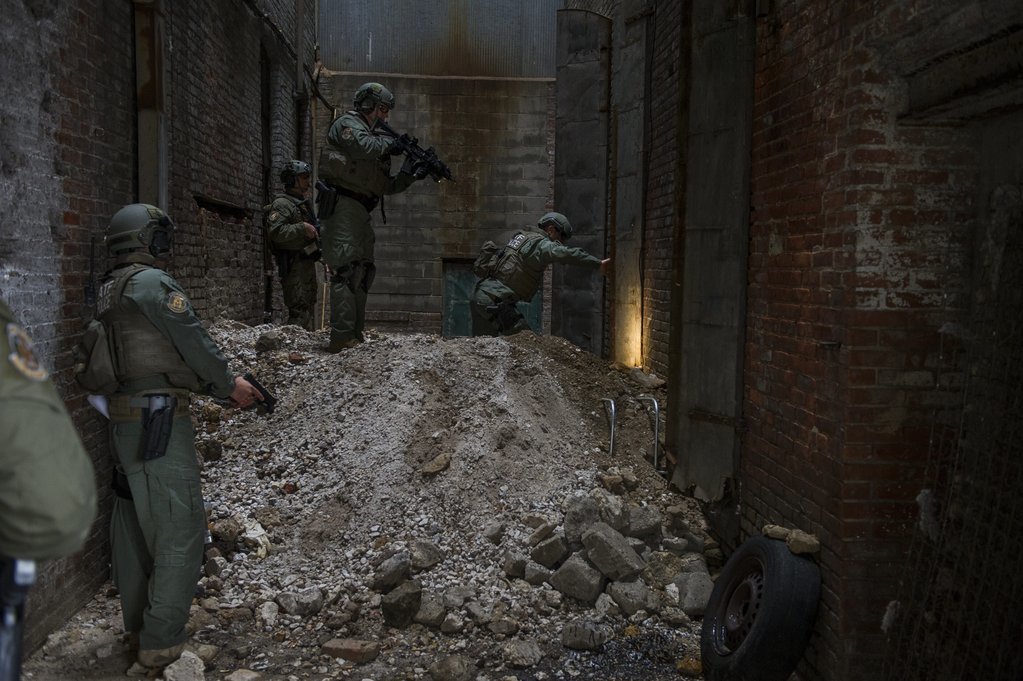 According to Baixauli, they were usually either a stash house or a drug house. He would meet with them four to five times before taking them to a house the ATF was in control of already.
"The violent nature of these guys," he said, "they knew they were going into a gunfight. We were just lucky that we won."
Sometimes his meetings as an undercover agent resulted in a brush with death.
Later in his career, Baixauli found himself amongst a rough crowd at a local hole-in-the-wall restaurant in South Beach.
"I'm sitting there, and a guy puts a gun into my side. My team is wired up and they're outside. I had to let them know I'm at gunpoint but they needed to wait for the code word because I needed to talk my way out of the situation I was in," Baixauli said. "The guy with the gun says, 'Tell me where the stash house is.'"
Baixauli refused.
Instead, he made a comment about the gun. "Why do you have that .45 in my side? Somebody is going to see it outside or from the bar. We have a good deal going here, and now we aren't going to make any money."
Baixauli kept his cool and didn't even signal that the gun concerned him.
"If you're going to keep the gun on me, put it in my back," he said. "Nobody can see it then."
He recalled the event as if reliving it. "We are moving. My team is listening. They are making a move towards the front door. 'The cashier is going to see the gun,' I tell the guy. The whole time I'm giving a play by play to my crew outside. Walking towards the front door, I see the cover team. Soon as I go through the door, this guy comes behind him, and he's taken down easily."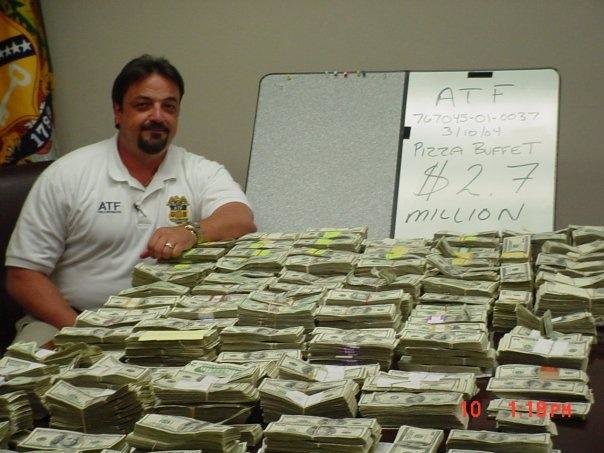 One way the ATF differentiates from other law enforcement agencies is that they try not use confidential or criminal informants (CIs).
"ATF doesn't deal with CIs. CI always brings baggage. The best hand-to-hand is between a good guy and a bad guy. If I need a CI to introduce me to a bad guy, and we do a deal with the CI, we throw that deal away. We don't want to deal with the baggage from the CI. As soon as we could cut the CI out, we would," Baixauli said.
While he's been out of the ATF since 2016, Baixauli is still concerned about current threats; he sees groups like MS-13 as a bigger threat to the U.S than even Pablo Escobar's cartel.
"MS-13 is 10 times worse. Drugs, extortion, brutal murders, prostitution, terrorizing people — and as far as law enforcement is concerned, they are animals who have no feeling for life." In 2017, it was reported that the group stabbed a victim 100 times, beheaded him, and ripped out his heart.
Despite the danger, Baixauli loved his job with the ATF so much that he can't remember a day he didn't look forward to work. "I loved it," he said. "I just loved it."