An Iowa crack dealer who nearly blew off the head of a Davenport cop in a Walgreen's parking lot shootout is going to spend more than 36 years behind bars.
On Thursday, Feb. 17, in Davenport, US District Judge John A. Jarvey sentenced Clarence Washington to a total term of 440 months of incarceration, five years of supervised release when he exits prison, and a $500 fine for dealing drugs, failing to appear in court, and committing a violent crime with a firearm while trafficking narcotics.
"We are thankful our officers were not seriously injured during the arrest of Washington when he opened fire as they attempted to take him into custody," Davenport Police Assistant Chief Jeff Bladel said in a prepared statement released Friday. "Additionally, we are very proud of the bravery and hard work that our officers do each and every day to keep our community safe."
Washington, 36, inked a plea deal with federal prosecutors on Oct. 25, 2021. He remains confined in Iowa's Muscatine County Jail pending transfer to a federal facility, according to penal records. His attorney did not return Coffee or Die Magazine messages seeking comment.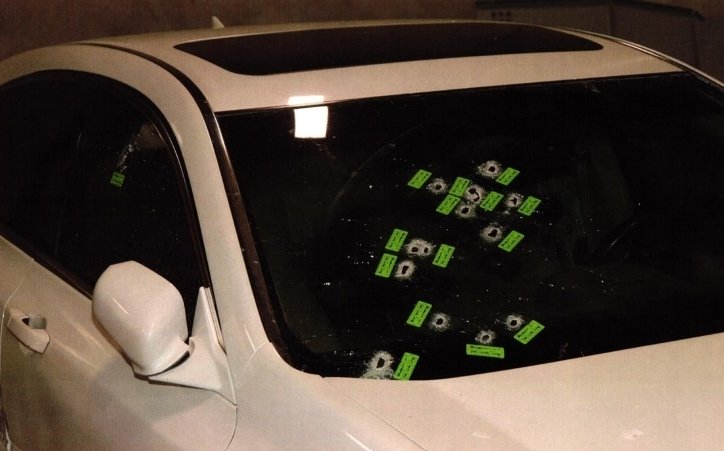 The case against Washington began in late 2017, when undercover Quad Cities Metropolitan Enforcement Group officers made a series of crack purchases from him. Armed with a search warrant, the cops set up a Jan. 31, 2018, sting: Washington thought he was going to sell them drugs, but they instead apprehended him.
Washington's wife consented to a search of their apartment, and officers uncovered a loaded Springfield XD-M semiautomatic handgun, ammo, and 28 grams of crack cocaine.
A federal grand jury indicted Washington for being a felon in possession of a firearm, cocaine distribution, and using a firearm during his drug dealing. A judge released Washington pending trial, but Washington indicated he wanted to plead guilty, and a hearing was slated for Feb. 14, 2019.
Washington never made it there. He cut off his GPS ankle bracelet and went underground until Nov. 2, 2020, when he crashed a vehicle while trying to elude police. According to court records, he was arrested by a Scott County Sheriff's deputy and taken to a nearby emergency room for treatment.
But he'd given authorities a fake name, and they didn't realize he was a federal fugitive. By the time investigators tied Washington's tattoos to his real name, he'd strolled out of the hospital.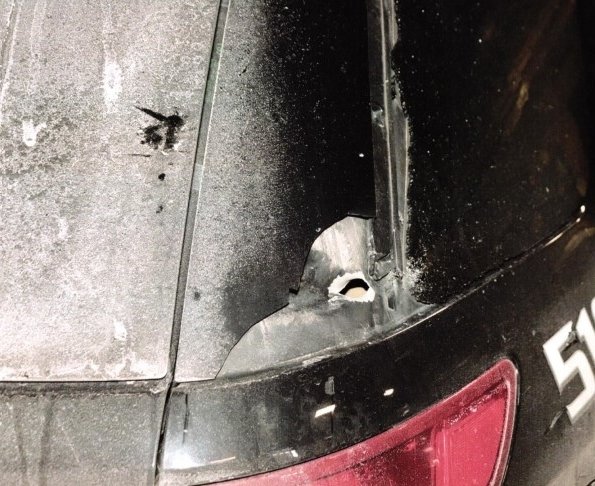 Washington didn't return to Atlanta, where he was born in 1990. Nor did he go back to Chicago, where he lived shortly before he arrived in Iowa.
Detectives say he went back to dealing drugs in the Quad Cities. Court documents suggest that was inevitable. He grew up in poverty, often going without meals, water, or clothing because his parents spent much of their money feeding a crack habit.
Washington watched neighbors overdosing in the hallways of his apartment complex. When he was 15 years old, his best friend was shot to death in front of him. Washington turned to drugs and became an addict, too.
And at 9:56 a.m. on Feb. 18, 2021, his luck got even worse. That's when Patrol Officer Mark Dinnewith of the Davenport Police Department's Criminal Investigation Division got a call to investigate an armed robbery.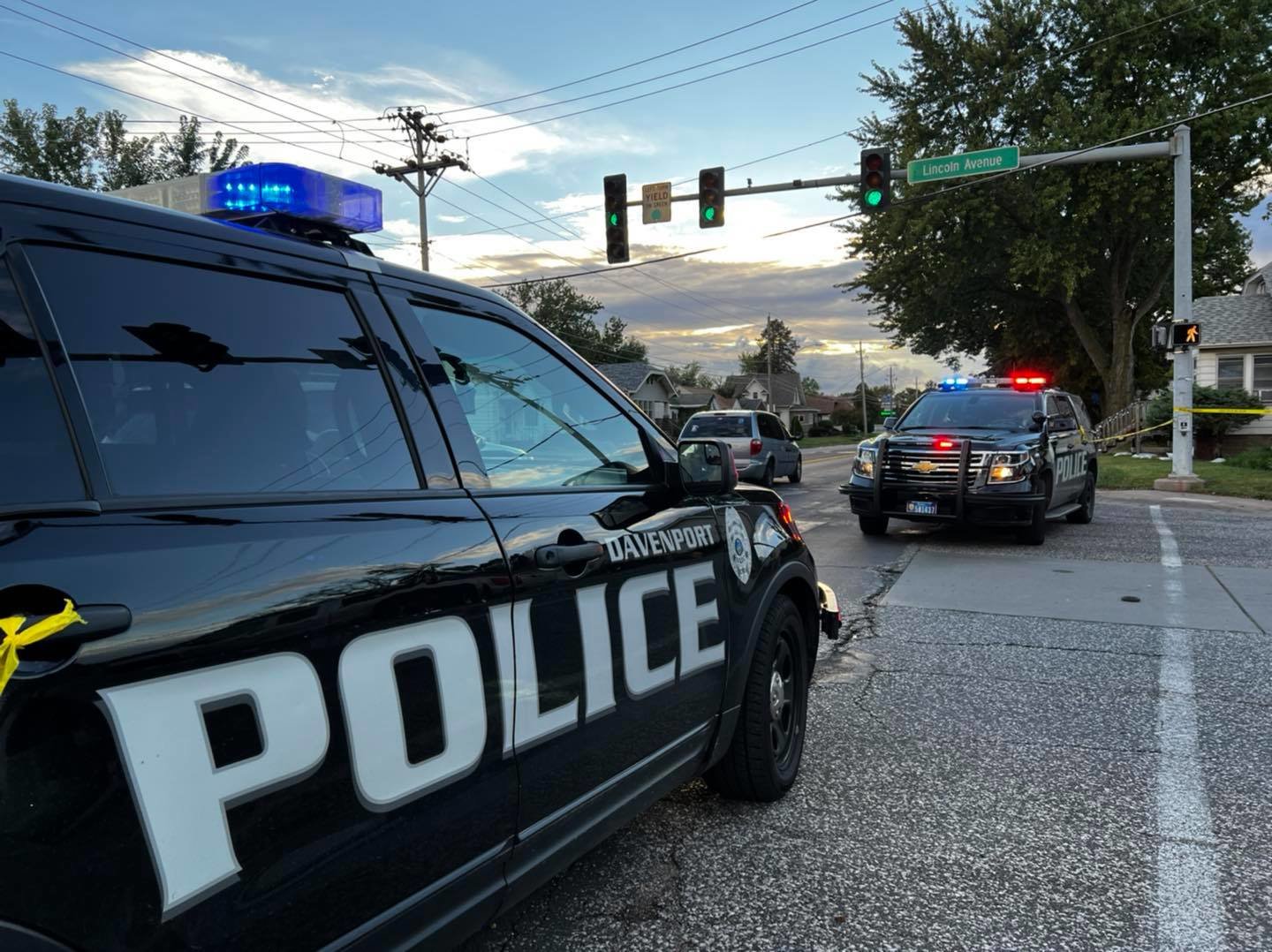 A woman the officer had known for two decades, Stevie Graves, reported that she was eating breakfast at a Davenport diner that morning when ex-boyfriend Washington approached her. After a brief chat, she left the restaurant, but he followed her and kept flooding her phone with threatening texts, according to Graves.
Graves said that during his pursuit, Washington lifted his shirt to display a handgun and shouted something about wishing he'd hurt her before that morning.
Graves continued trudging through snow up to a foot deep, until she saw her house. It was then, she told the officer, that she slipped on the ice, giving Washington time to catch up to her. She said he punched her and then took her keys.
Graves warned Dinnewith that Washington was on the lam and had shaved his hair to disguise himself. He was driving a white Honda Acura registered to another man, she said, and Washington vowed to shoot it out with police if they confronted him.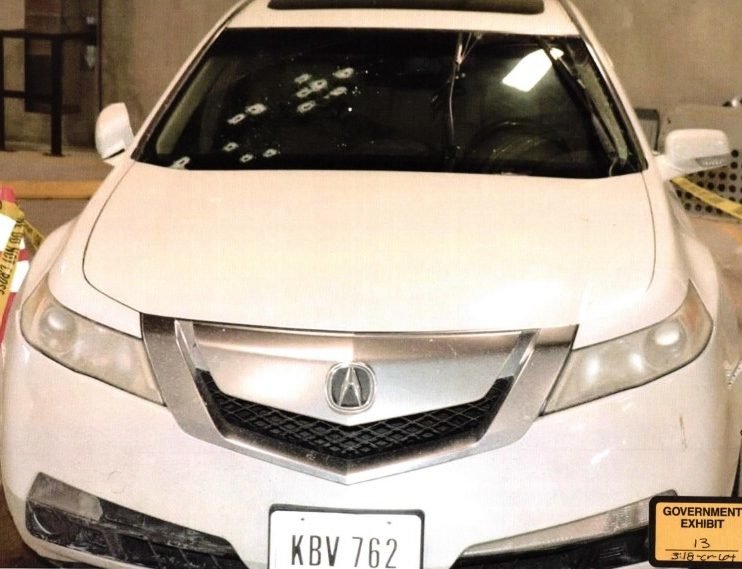 An email report went out to all officers to arrest Washington on suspicion of robbery, along with an alert that he was armed and dangerous. Davenport Police Patrol Officer Robert Welch received the message and noted the Honda's license plate, KBV 762. It was easy to remember because it reminded him of 7.62 mm ammunition.
At 5:45 p.m., he spotted a white sedan driving east on 40th Street in Davenport, license plate number KBV 762. It pulled into a Walgreen's parking lot. Welch parked his patrol vehicle toward the front of the store and radioed dispatch about the Honda. His plan was to cut off Washington if he tried to flee into rush hour traffic.
Other officers began arriving, each taking up a blocking position around the Walgreen's. As Officer Nathaniel Missimer began nudging his squad car near an exit, the white sedan sped off. Missimer gunned his vehicle to reach the east exit, cutting off Washington, who veered off and slammed into a snowbank.
Davenport Police Cpl. Danny Antle left his vehicle and started running toward Washington. Welch sidled his car near Washington's Honda to block him in, just as Missimer had done.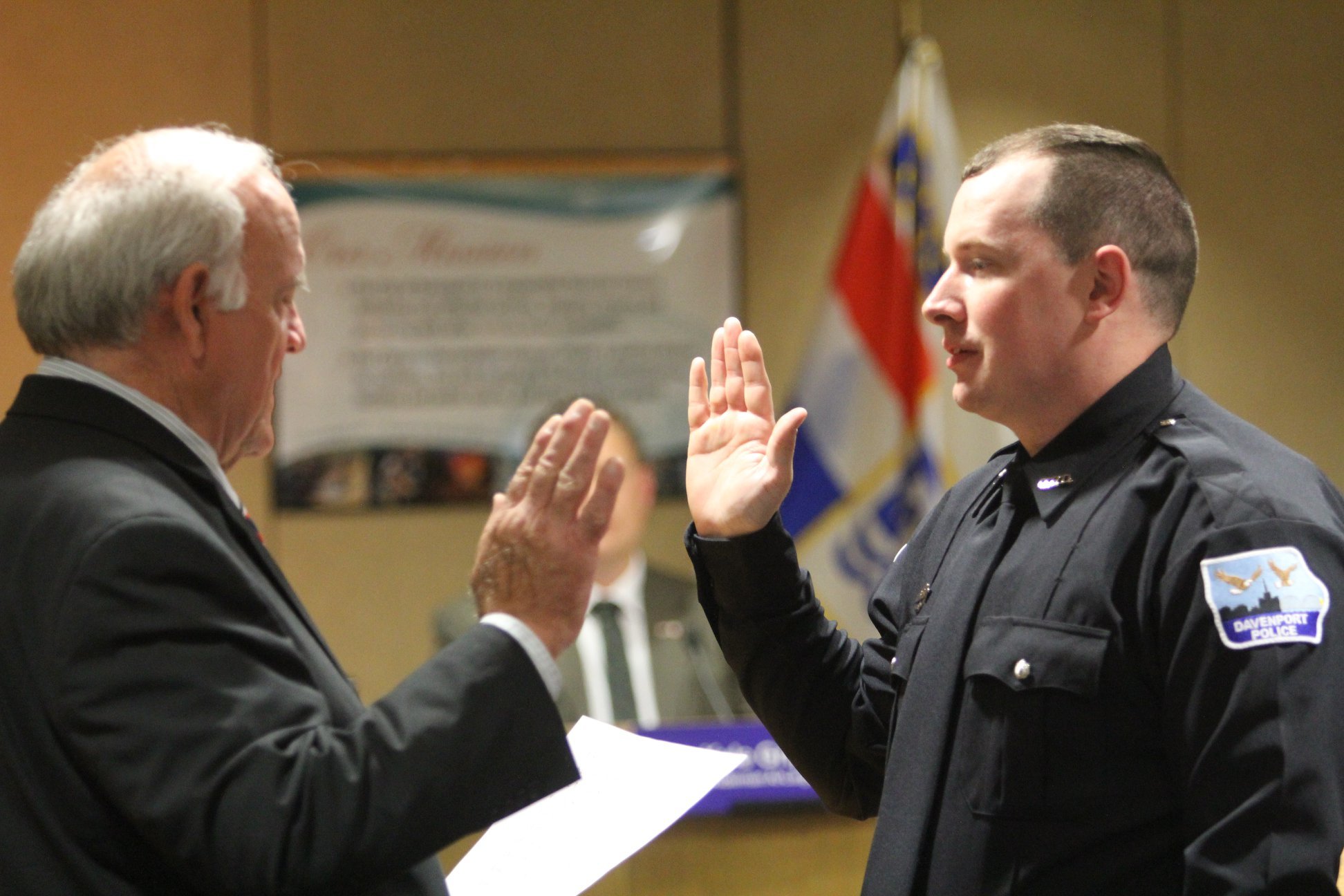 Missimer bolted out of his car and began running toward Washington.
Then Welch heard multiple gunshots and what sounded like Missimer screaming, "He's reaching!" and "He's got a gun!"
Missimer shot Washington.
Staying low, Welch exited his patrol vehicle and went to aid Missimer as they collared Washington. He was transported to Genesis Medical Center for treatment.
So was Missimer.
As the two men blazed away at each other, Missimer felt something hit his head. After the firefight ended, he reached up and felt for blood. There was a hole in his cap. A 9 mm round had just missed his skull.
The entire shootout lasted roughly 10 seconds.
On the Honda's console, officers found Washington's Taurus 9 mm pistol. In the car were five spent shell casings. They also uncovered several balls of marijuana, cash, and 20 rocks of crack cocaine.
"This case sends a clear message that if you wish to do violence in our community, it will not be tolerated," said Scott County Sheriff Tim Lane in a prepared statement.
Read Next: Feds: Meth Dealer Traced to Gun That Shot Undercover Agent