KYIV, Ukraine — Iranian military forces used an advanced Russian radar to successfully track US F-35 stealth fighters flying near Iran's airspace in January, a Russian defense official claimed. If true, the revelation underscores a potential threat to the combat survivability of America's newest advanced fighter — especially as Russia continuously exports its defense technology to clients such as China and Iran.
Alexander Stuchilin, the deputy CEO of the Russia-based Rezonans Research Center, claimed on Monday that Iranians used the Russian-made Rezonans-NE radar to track F-35s flying near Iranian airspace.
"At the beginning of 2020 this radar identified US F-35 planes and tracked them," Stuchilin reportedly said on the sidelines of an annual Russian military technology exposition called Army-2020. The Russian news agency TASS originally reported Stuchilin's remarks.
The Rezonans-NE, which has reportedly been operational in Iran for several years, is a very high frequency (VHF), counter-stealth, phased-array radar system. According to several open source reports, Tehran purchased four of the early detection radar systems to track stealth and hypersonic targets, as well as cruise missiles and ballistic missiles.
The F-35 is designed to evade enemy radars, using stealth technology such as radar-absorbing paint, materials, and the angular lines of its fuselage. The aircraft includes other technologies and design considerations to reduce its heat signature and electromagnetic emissions.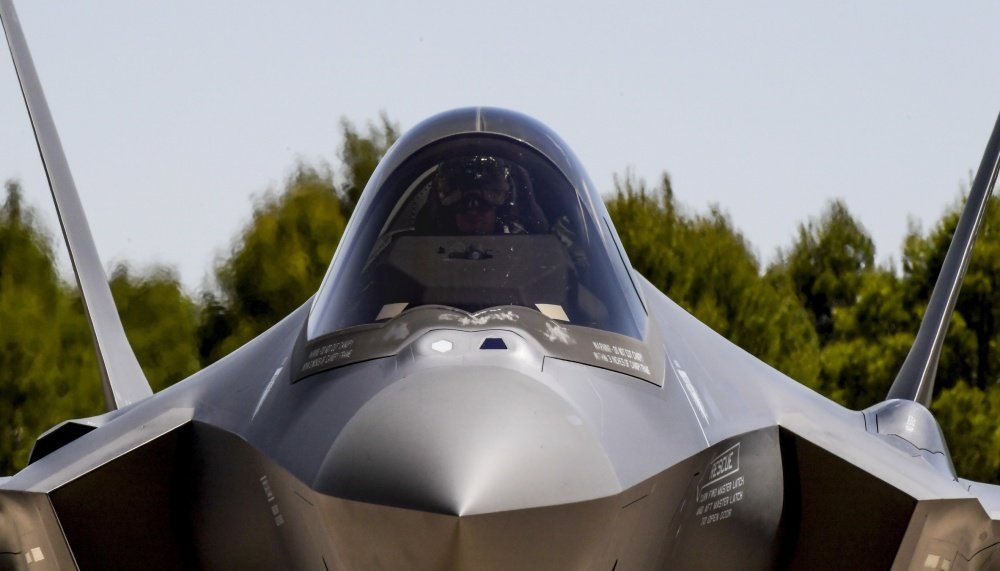 The use of VHF radars to sidestep stealth technology is nothing new, some defense experts say. Moreover, while the Iranians may have been able to use the Rezonans-NE to track US F-35s, the Russian radar is not a targeting radar, so its utility in actually shooting down one of the advanced American fighters is likely close to nil.
"There is nothing particularly new about the ability of high-frequency radars to see stealth aircraft. That is one of their primary functions. However, these are not targeting radars," Michael Kofman, director of the Russia Studies Program at the CNA Corporation and a fellow at the Kennan Institute, told Coffee or Die.
"I always take any Russian claims with a grain of salt. That said, there is nothing technically unsound about it — it's just that while such radars may generally see that stealth aircraft are out there, they cannot provide targeting quality guidance to air defense missiles, which require the use of targeting radars," Kofman said.
In 2011, Iran recovered a US RQ-170 Sentinel stealth drone that went down over Iranian territory. Tehran said it brought the drone down with a cyberattack.
"Iran did down an American secret stealthy drone a few years back, probably with help of Russian-made radars and [electronic warfare] systems," Sam Bennett, a research analyst for the Center for Naval Analyses' International Affairs Group, told Coffee or Die.
On June 20, 2019, Iranian forces shot down a US RQ-4A Global Hawk surveillance drone with a surface-to-air missile over the Strait of Hormuz. And in January, Iran mistakenly shot down a Ukrainian airliner using two Russian-made Tor-M1 surface-to-air missiles — also known by its NATO designation, the SA-15 Gauntlet.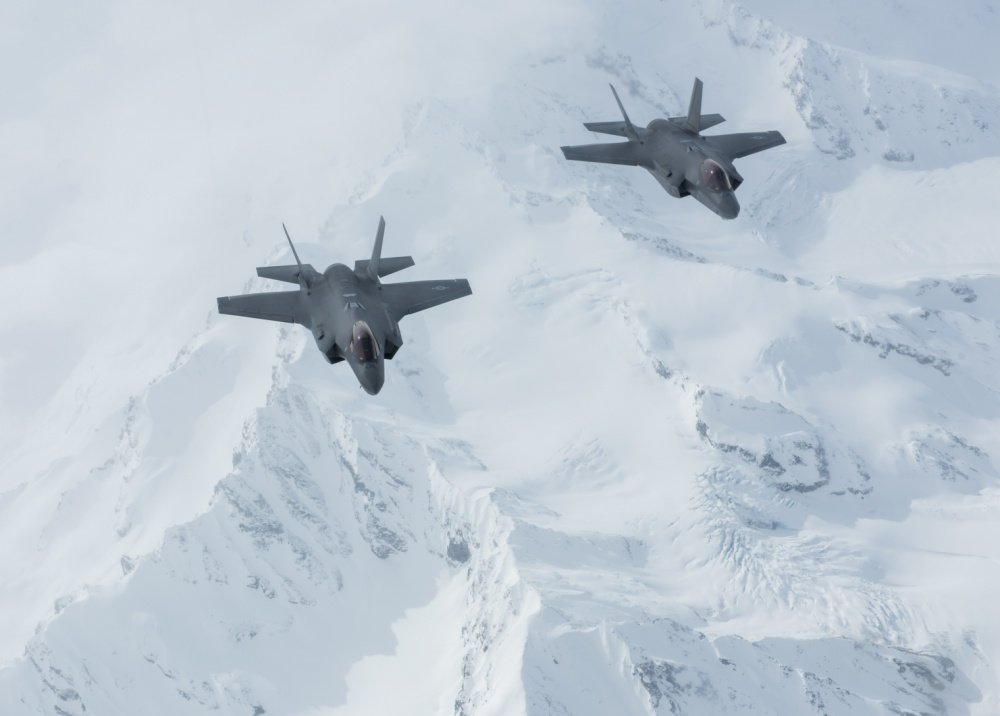 Stuchilin, the Russian official, alleged the Iranians detected the US F-35s near Iranian airspace around the time of the targeted US drone airstrike on Jan. 3 that killed Qassem Soleimani, commander since 1998 of Iran's Quds Force, the unit of the Islamic Revolutionary Guard Corps that conducts military and spy operations outside Iran.
Stuchilin claimed that by using the Russian radar to successfully track the American F-35s, Iran was likely able to thwart US airstrikes.
"The radar's personnel were transmitting information, including the routes of F-35 flights, in the clear, thus confirming that it was reliably tracking the planes. For this reason, the opponent did not commit any irreparable actions that might have caused a big war," TASS reported Stuchilin as saying on Monday.
The Army-2020 defense expo is being held this year at Kubinka Air Base and the Alabino Military Training Grounds in the Moscow region. Organized by the Russian Ministry of Defense, the event is a marquee opportunity for the Russian defense establishment to showcase its hardware. On its website, organizers describe Army-2020 as "the major exhibition event in Russia in the field of advanced technologies, armament, military equipment for the armed forces and security agencies."
Russia has constructed Rezonans-NE radars on its northern Arctic border, fusing them with artificial intelligence software to detect a broad gamut of targets, including stealth aircraft, mini-drones, and hypersonic devices.
"The task of all radars is to cover the northern direction in the Arctic," Ivan Nazarenko, director general of the Resonance Research Center, said in an October 2019 interview with TASS.
"The meter wavelength range of the station allows us to detect aircraft made using stealth technologies and hypersonic targets flying at speeds of up to Mach 20," Nazarenko said.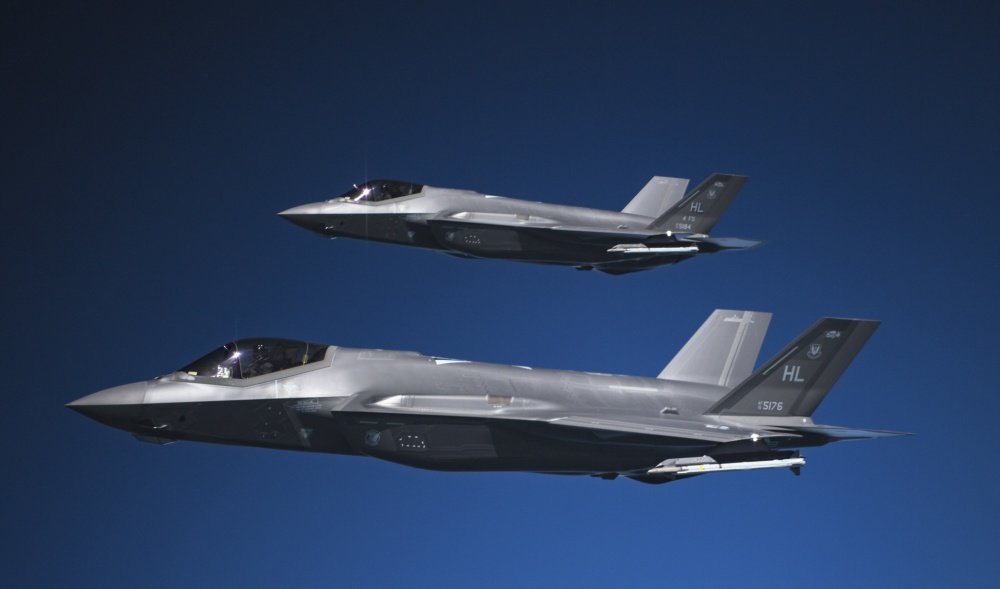 Russia has plans to have four of the radar systems active along its northern borders — the most likely provenance of American missile or bomber strikes. Likewise, the US is building up its radar network in Alaska, underscoring how a Russian long-range attack on the US homeland would most likely come from over the North Pole.
Russian President Vladimir Putin announced in December 2019 that Russia would assist China in creating a national missile attack warning system similar to Russia's. That program is advancing, Russian officials said this week at the Army-2020 exposition.
According to industry reports, the Rezonans-NE radar can detect aerodynamic targets 373 miles away and ballistic targets 746 miles away and up to an altitude of about 62 miles.
The widespread export of the F-35 to US allies may give Russia and China more opportunities to explore the advanced fighter's vulnerabilities. Turkey, a NATO ally, had planned to buy some 100 F-35 fighters until the deal was nixed following Ankara's decision to purchase and accept Russian-made S-400 surface-to-air missile systems.
US defense officials warned that Russian military personnel could have exploited Turkey's acceptance of the missiles to collect data on the F-35's flight characteristics and stealth technology.