Three Iranian speed boats buzzed within 50 yards of a pair of US Navy ships, close enough that the Americans fired warning flares at the smaller vessels.
The Iranian actions, which a statement from US Naval Forces Central Command called "unsafe and unprofessional," occurred Monday, June 20, as the USS Sirocco and USNS Choctaw County transited the Strait of Hormuz, a narrow gap of ocean off the southern coast of Iran.
"One of the [Iranian] vessels approached Sirocco head-on at a dangerously high speed and only altered course after the U.S. patrol coastal ship issued audible warning signals to avoid collision," the Navy statement reads. "The Iranian vessel also came within 50 yards of the U.S. Navy ship during the interaction, and Sirocco responded by deploying a warning flare."
US Navy video of the encounter
The Strait of Hormuz is among the world's most strategically important waterways and is widely viewed as one of the most dangerous stretches of water on earth. Just over 20 miles wide at its narrowest point, the strait forms a natural choke point for traffic entering or leaving the oil-rich Persian Gulf. About one-fifth of the world's crude oil passes through the waterway, and at least that much of the world's natural gas.
While Iran has long held a threat of closing the strait as a strategic card, the US Navy's 5th Fleet regularly patrols the waters. Run-ins are common. Though Iranian naval units do not possess ships as large or well-armed as US Navy ships, the Iranian Revolutionary Guard has long practiced harassing maneuvers with a fleet of fast-moving patrol and speed boats. According to the Strauss Center, Iran owns at least 15 fast-attack craft and 10 French-made patrol boats, many of which could be armed with Chinese C-802 anti-ship missiles, or updated versions produced domestically — a small but worrying package for larger, slow-moving US ships in the tight quarters of Hormuz.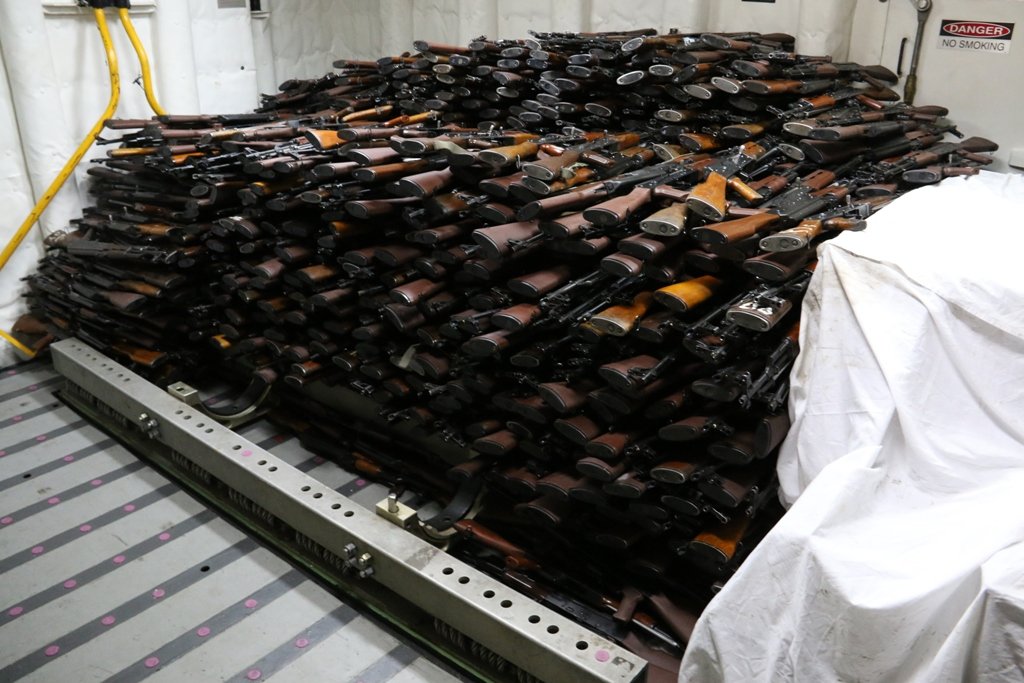 The USS Sirocco is a 30-year-old Cyclone-class coastal patrol boat based in Bahrain. It was last in the news in 2016, when its crew intercepted 1,500 AK-47s and 200 rocket-propelled grenade launchers from a stateless ship in the Persian Gulf.
The Sirocco was involved in a larger run-in with Iranian boats when 11 Iranian boats buzzed six US ships in April 2020.
USNS Choctaw County is an expeditionary fast transport ship under Military Sealift Command.
Read Next: