U.S. Army Specialist Gregory Diacogiannis was on his second deployment to Iraq for Easter Sunday in 2007. He was stationed in South Baghdad at Camp Rustamiyah along the Tigris River as part of a dismount team on a Bradley Fighting Vehicle in the 3rd Combat Brigade Team, 3rd Infantry Division.
He was serving as a marksman, so when he was presented with the opportunity to leave his regular infantry unit for a sniper team at a different FOB a little farther up the Tigris, he took it.
For Diacogiannis, it was a normal Easter Sunday morning. But having only been in-country for a few weeks, he was still getting into the rhythm of the daily operations tempo. He got up around 6 AM, went to the gym, had chow. Since it was Easter, he and his teammates were looking forward to the big lunch and dinner that had been set up for later in the day.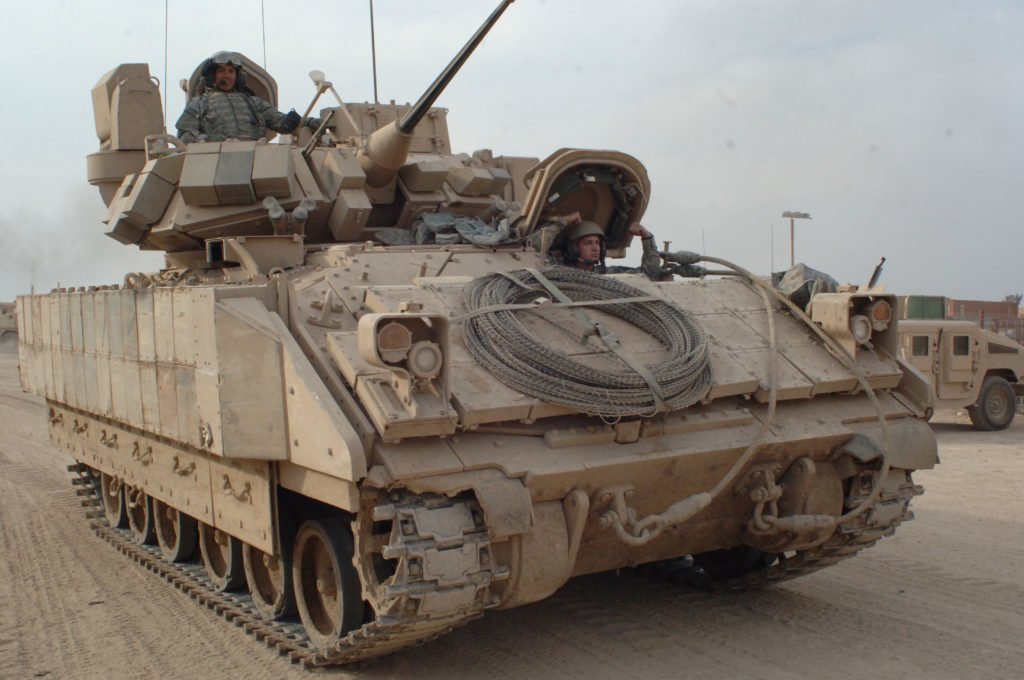 When 5 PM rolled around, that feeling of normalcy was ripped out from under him. Diacogiannis was with the rest of his sniper section when he saw his first sergeant come out of the chow hall and make eye contact with him about 100 yards away. The first sergeant approached and told Diacogiannis he needed to talk to him.
"The seriousness in his voice was terrifying. I was like, 'Oh no, not again,'" Diacogiannis said. He had seen that look on a first sergeant before — on Valentine's Day in 2005, Diacogiannis had lost a platoon sergeant and a couple of other teammates in an IED attack.
The first sergeant then told him what no soldier wants to hear: "Guys from your old platoon, their Bradley got hit with an IED and we lost a couple of them."
Devastated, Diacogiannis immediately wanted to know who it was.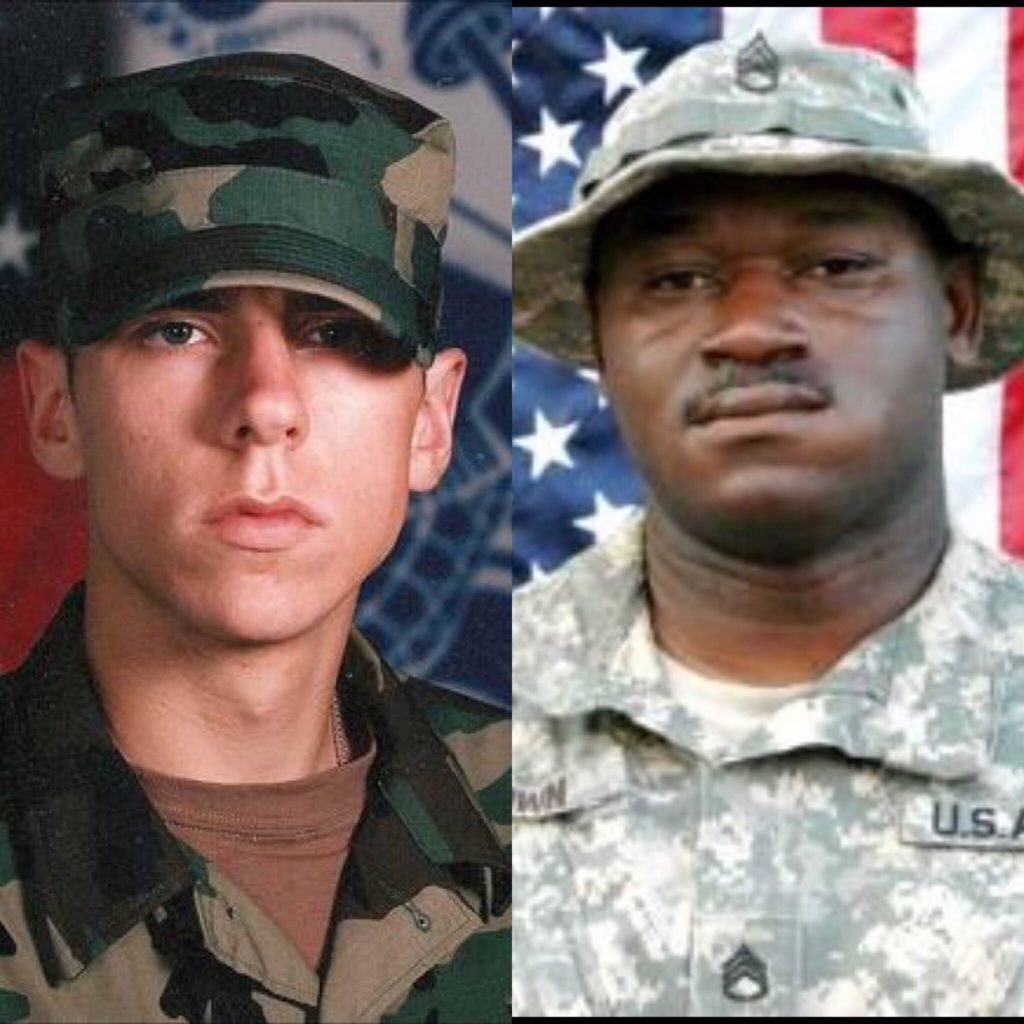 "It was [Staff] Sergeant [Harrison] Brown," replied the first sergeant, according to Diacogiannis. If Brown was hurt, that meant it was Diacogiannis' old Bradley that had been hit. "He didn't make it out, and Private [First Class David] Simmons didn't make it out, either. Private White was burned up pretty bad but they are flying him out to Germany right now,"
Diacogiannis fell to his knees and began pounding on a connex.
"It was to the point where I thought I broke my hands," he said. "I was so mad. I didn't eat. I went back to my room, sat on the bed, staring at the wall for hours. Knowing I could have been sitting on that Bradley."
ALL TOO COMMON
Unfortunately, attacks on U.S. troops on Easter aren't out of the ordinary.
In 2004, Muqtada Al Sadr, a radical Shiite leader, made a call for jihad and attacked U.S. forces. On Easter Sunday, Sadr's Mahdi Army attacked all convoys that attempted to go into or depart from Baghdad International Airport. The U.S. Army Transportation Corps was able to come out on top, though, as tanks came in and stopped Sadr's forces.
In another incident in May 2010, U.S. Marines in Afghanistan were attacked by an IED, which left six injured.
While Easter in the States doesn't come with IEDs or gunfights, for those deployed, anything can happen. And while it's often hard enough being away from family during celebratory occasions, a "normal" holiday overseas can quickly take a turn for the worse.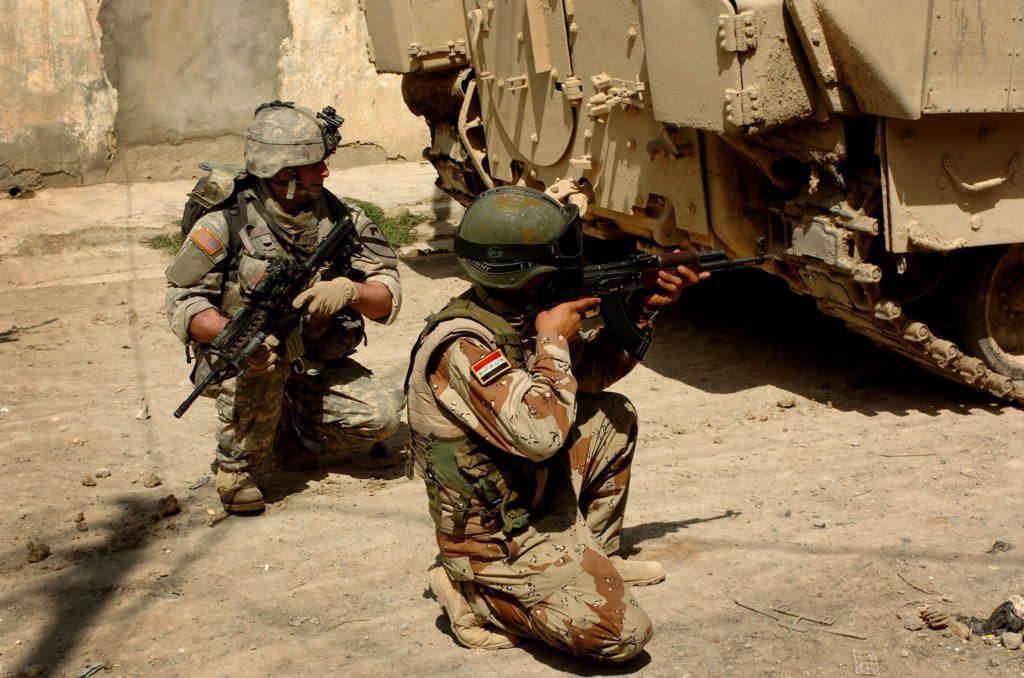 Diacogiannis later found out more details about the attack. A Bradley was being replaced on the streets of Iraq. From the time it took for them to leave and put a new Bradley on the street to switch out soldiers, a hole had been dug and filled with 1,000 pounds of explosives. Once the Bradley rolled over it, an improvised explosive device (IED) was initiated. It blew out the main cabin and most of the main turret.
Brown and Simmons were killed instantly; White climbed out on fire and survived.
One of the soldiers in Diacogiannis' intelligence section happened to be a tattoo artist and added Brown and Simmons to an already-existing tattoo on Diacogiannis' arm.
"It gives me an opportunity to share their story with people and make sure that their legacy is passed on," said Diacogiannis.
Brown and Simmons were buried at Arlington National Cemetery on Sept. 13, 2007.