The war against ISIS may no longer top the headlines, but it's far from over.
The US-led, multinational airpower coalition against ISIS carried out at least 151 airstrikes in Iraq over the past two weeks, marking the most significant bombing offensive against the terrorist group since 2019.
US Army Col. Wayne Marotto, spokesman for Operation Inherent Resolve, initially announced Sunday on Twitter that the 83-nation coalition had conducted 133 "precision airstrikes" against ISIS targets in Iraq. In a separate announcement on Saturday, Iraqi Ministry of Defense spokesman Yehia Rasool said those airstrikes had happened during "the past 10 days."
The attacks focused on a network of ISIS cave hideouts in an area known as Qarachogh Mountain, about 30 miles southwest of Iraqi Kurdistan's capital city of Erbil. The airpower offensive destroyed 61 hideouts, 24 caves, and eliminated "a number of terrorists," Marotto said. Rasool said the coalition airstrikes supported a parallel Iraqi military ground operation to "dry up the sources of terrorism and demolish the hideouts of ISIS gang members."
In separate Tuesday announcements, both Marotto and Rasool announced that coalition aircraft had conducted another 18 precision airstrikes on Monday against ISIS militants in the Qarachogh Mountain area. Marotto said those strikes destroyed 39 of the terrorist army's "dwellings" — Rasool described the destroyed targets as "terrorist camps."
The remote Qarachogh Mountain area has become a hotbed of ISIS sleeper cells. With coalition airpower support, Iraqi ground forces have sustained a near constant drumbeat of raids on these extremist holdouts.
In December, the last month of available strike data, the Inherent Resolve coalition only recorded 25 total airstrikes in Iraq and Syria. Yet, the coalition's pace of airstrikes against ISIS has ticked up in recent weeks. According to Kurdish news reports, coalition aircraft conducted another 28 airstrikes on March 11 near Makhmour.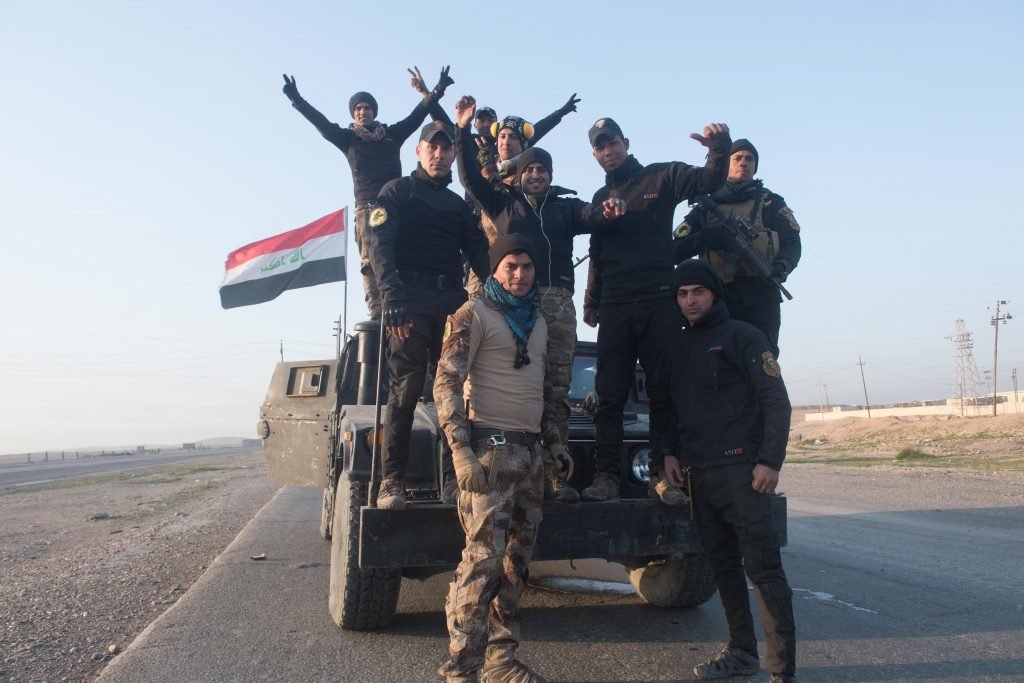 While ISIS has lost its territorial "caliphate," the terrorist army maintains sleeper cells within urban centers and remote desert and mountain areas across Iraq and Syria. Operation Inherent Resolve still regularly supports Iraqi troops with airstrikes and airborne intelligence, surveillance, and reconnaissance as they continue to prosecute raids on these scattered ISIS hideouts.
Since 2014, Operation Inherent Resolve has helped liberate 42,471 square miles of territory, and some 7.7 million people, from ISIS occupation.
US forces remain on the ground in Iraq and Syria as part of Operation Inherent Resolve. In January, the Pentagon announced that the number of US military personnel in Iraq had drawn to 2,500 — fulfilling a timetable established by the outgoing Trump administration.
As of March 15, 2021, 103 Americans had died during Operation Inherent Resolve, according to Pentagon data.
Read Next: US Green Berets Support Mozambique's ISIS Fight