The Israeli dolphin intelligence community is reeling after the capture and presumed loss of one of its elite operatives.
Last week, Palestinian terror group Hamas claimed to have captured a "dolphin spy," which many in the international intelligence community dismissed until leaked documents surfaced exposing the existence of the Israeli Dolphin Intelligence Agency, a covert organization of highly trained dolphins who specialize in espionage, assassination, and counterterrorism. The unit worked completely in the shadows until Hamas captured its top spy: Dolphin Bond.
An official inside the IDIA told Coffee or Die Magazine that Dolphin Bond is a seasoned operative who is well respected in the fast-paced world of maritime espionage despite being "a little rough around the edges."
"Dolphin Bond played by his own rules," the official said. "And it's that exact dolphin-may-care attitude that got him captured and our organization exposed."
The official said he has worked closely with Bond over a number of years and is the closest thing Bond has to a friend.
"Dolphins like Bond don't have friends — just enemies and lovers," he said. "In his line of work, sometimes those two are one and the same."
According to the leaked documents, Dolphin Bond was dispatched to infiltrate a Hamas naval facility, gather intelligence on the organization's groundbreaking zip-line combat program, and assassinate a high-value target. After successfully infiltrating the compound, Bond was apparently double-crossed and incapacitated by an on-site intelligence asset named Ivanna Blowfish.
Experts speculate that Ivanna Blowfish initiated a romantic relationship with Dolphin Bond to gain his trust, which later allowed her to slip a plastic six-pack ring into his favorite martini, leaving him completely incapacitated. Blowfish allegedly handed the dolphin spy over to Hamas in exchange for a larger tank and an underwater castle.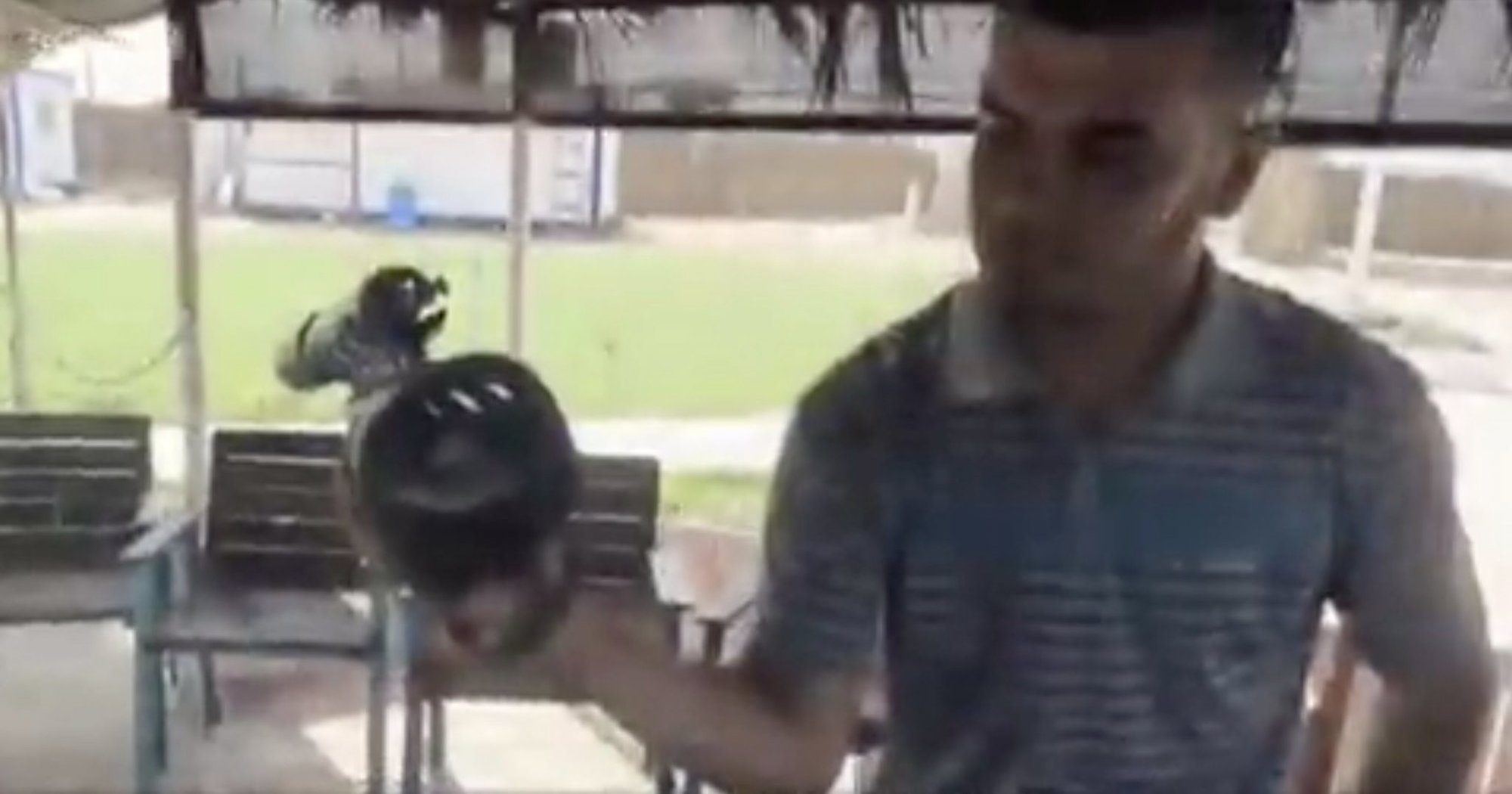 Shortly after Dolphin Bond was handed over to Hamas, a large explosion was detected at the Hamas naval facility. The Israeli government claims to have received no contact from Bond, and it is presumed he died in the explosion.
Hamas released a video that gave no information on the status of Dolphin Bond but did confirm the death of his intended target, meaning the legendary dolphin operative managed to accomplish his mission before he perished. Shortly after the video was released, reports emerged of a handsome dolphin speeding through the Gaza Strip in an Aston Martin DB5, leading the Israeli official and friend of Bond's to speculate that Bond escaped capture and is likely living out a peaceful life that so often eludes those in the high-stakes world of dolphin intelligence.
---
In case you haven't figured it out, this article is a work of fiction. We made it up. It isn't real. While it was inspired by (allegedly) real events, the Dolphin Intelligence Agency and Dolphin Bond are, unfortunately, not real … or are they?
Read Next: