Rafi Eitan died on March 23, 2019, at age 92. He is a legend in Israel's intelligence community — the type of spy that other espionage agents strive to become. From capturing Nazis to handling a U.S. agent who stole Israeli secrets, Eitan is an important — and fascinating — figure in modern history.
He joined the military as a child.
In 1938, at just 12 years old, Eitan joined the Haganah, an underground resistance unit, which later became the Israeli Defense Forces. According to Israel's Ministry of Foreign Affairs, he was conducting clandestine operations straight out of high school, helping Jewish refugees escape Nazism in Europe and making a home for them in the then-British Mandate Palestine. He was wounded in combat twice.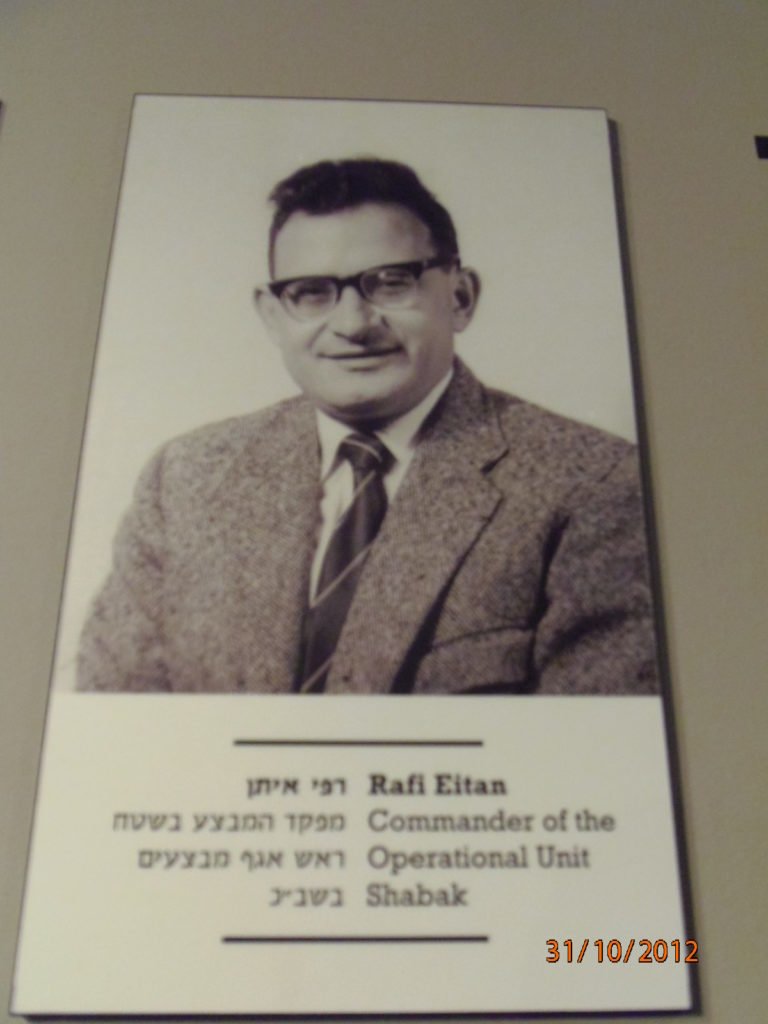 He helped capture one of the most evil men in history.
Eitan kept the worst of the worst up at night. When Nazi war criminal Adolf Eichmann escaped U.S. custody in 1946, Eitan was part of the team that hunted him down. Eichmann — one of the chief architects of the "Final Solution" — was apprehended by Eitan and his team in Argentina.
Living under the false name of Ricardo Klement, Eichmann confessed his true identity during his interrogation. Then Eitan and his team smuggled Eichmann out of Argentina, taking him to Israel to face trial for his crimes.
After Eichmann's trial concluded, he was sentenced to death. Eitan was in the room with Eichmann before he was hung. "Your time will come to follow me, Jew," were the Nazi's last words, according to the New York Times. Eitan replied: "But not today, Adolf, not today."
The 2018 Hollywood film "Operation Finale" is based on Eitan's operation to capture Eichmann.
He almost stopped the Iranian Revolution from happening.
As head of Mossad Operations, Eitan made a gallant attempt to stop the Iranian revolution. Had he been successful, the world would be a much different place today. It wasn't for a lack of trying though: A 2017 article in the Jerusalem Post describes how Eitan traveled to Iran 50 times per year before Khomeini took power.
"Together with Uri Lubrani, who was then the ambassador to Iran, Eitan came up with an idea to establish a special Iranian military force that would work to neutralize Khomeini's primary supporters in the country," the article reads. "Together with the Iranians, Israel had marked a close-knit group of Islamists who were igniting public unrest in order to pave the way for Khomeini's return after 14 years of exile. The thinking was that if these people were stopped, the revolution everyone saw coming would be stopped as well."
He was Jonathan Pollard's handler.
Jonathan Pollard, a civilian intelligence analyst for the U.S. Navy, stole U.S. military secrets for Israel. When he was approached by federal agents about the classified materials he had in his briefcase, he lied, saying it was for another intelligence organization. When Pollard tried to gain entry to the Israeli Embassy in Washington, Eitan made sure he didn't get in — even though he was Pollard's handler.
After Pollard was arrested, he confessed to what he was doing. Pollard was found guilty of espionage in 1985 and was sentenced to life in prison with the possibility of parole.
Eitan was removed from his position as an intelligence operative because of the Pollard episode, but later entered the world of politics. Upon the spymaster's death, Israeli Prime Minister Benjamin Netanyahu said that "[Eitan] would be honored by the nation."