In February 1945, 110,000 Marines and sailors were fighting their way across the volcanic sand of Iwo Jima. When the smoke settled and the smell of cordite finally began to dissipate in the island air, 6,821 Americans lay dead.
Though the fighting officially ended on March 26, the grim task of identifying and burying the dead remained for the battle's survivors.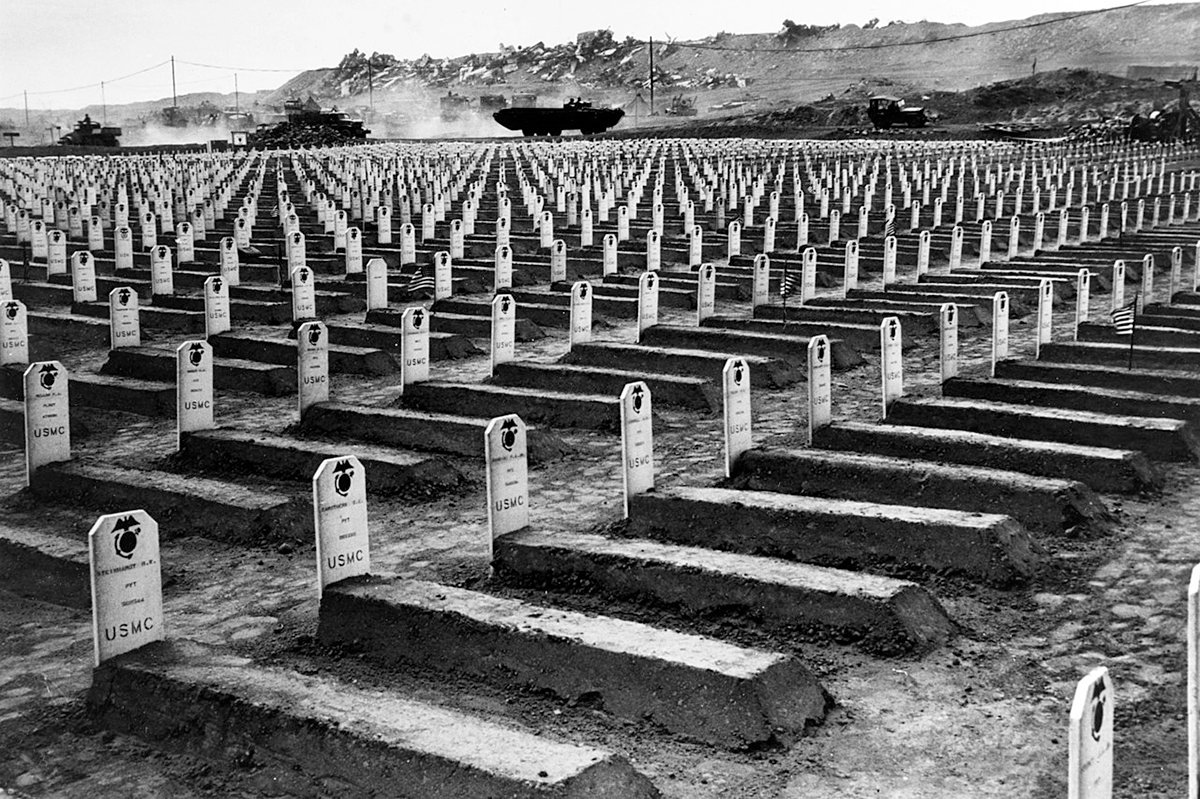 Three temporary cemeteries were built to house those killed in action: one for each of the Marine divisions that fought on the tiny island. To consecrate the 5th Marine Division cemetery, Rabbi Roland Gittelsohn was tasked with delivering a nondenominational eulogy during the dedication.
His short speech — reminiscent of Lincoln's immortal words delivered during a similar dedication of the Soldiers' National Cemetery at Gettysburg — spoke eloquently of the incomprehensible sacrifice made by so many Americans in the name of freedom.
Seventy-seven years later, Gittelsohn's words still ring true. The short eulogy — barely more than 1,000 words — acknowledges the futility of speech in the presence of such immense sacrifice. Iwo Jima — unique for being the only battle of World War II where Marine casualties were higher than the enemy's — resulted in 27 Medals of Honor, more than half of which were awarded posthumously.
Gittelsohn's eulogy — now remembered within the Marine Corps simply as "The Purest Democracy" — honors their sacrifice and emphasizes the cause for which so many more sailors and Marines gave the last full measure of devotion. Borrowing his words from Lincoln, Gittelsohn reminds us, "The world will little note nor long remember what we say here. It can never forget what they did here."
Read Next: 'I'm Staying With My Boys' — A Glimpse Into the Mind of Marine Medal of Honor Recipient John Basilone