If you've ever watched a video or seen an ad from Black Rifle Coffee Company, you've seen the work and style of co-founder Jarred Taylor. "Everything is devoted to creation," Taylor said, describing his overall philosophy. "So every piece of time, it might seem like I'm having fun, but everything is devoted to creating stuff for the audience base, on my part."
Taylor grew up in Novato, California, north of San Francisco. His father was in the U.S. Navy, and they lived on a decommissioned U.S. Air Force base, Hamilton Army Airfield. In 1994, he and his family moved to Bangor, Washington.
"I was always fascinated with the military," Taylor said. "I loved jets specifically." But his other passion, from an early age, was film. "I would tell people when I was super young, 'I wanna make movies, I wanna make movies, I wanna make movies.'"
At age 13, Taylor started making short skateboarding films using his parents' 8mm camera and a VCR. When he was in high school, technology improved and he began using iMovie to edit. He took all the classes he could about digital media.
Taylor completed high school a year early and joined the Air Force in 2002. As the war in Iraq started, he was eager to get in on the action. "I was kicking and screaming during basic training, trying to find any way to get to that," he said. When he had the chance to become a Tactical Air Control Party (TACP) — the person responsible for coordinating air strikes on the ground for the Army — he passed selection on his first try.
His role as a TACP meshed nicely with his continuing desire to create movies. "I was in this cool job now where we drop bombs right in front of our face. And I was like, 'Well shit, no one's ever really recorded this so I'm gonna do that,'" Taylor said. During two deployments to Iraq, he made films that were eventually used to help with military recruiting.
Taylor re-enlisted — with a hefty $90,000 bonus — and became an instructor at the TACP schoolhouse. "It was one of the biggest signing bonuses they ever had," Taylor said. "I got it and spent pretty much all of it on camera gear and editing stuff. I was gonna go full force on this."
He began moonlighting in marketing and design work for a variety of companies in the tactical industry as early as 2005. "I had only been in the military for two years before I was searching for something more, wanting to come home from work and continue to work," Taylor said. "I went to my first trade show with a shitty photo album from Walgreens with a bunch of 4×6 pictures. Everything was always a stepping stone."
At the same time, Taylor began studying social media, especially YouTube and Facebook. "I'm face deep in how do you get traffic, how do you get the maximum number of people to see this stuff?"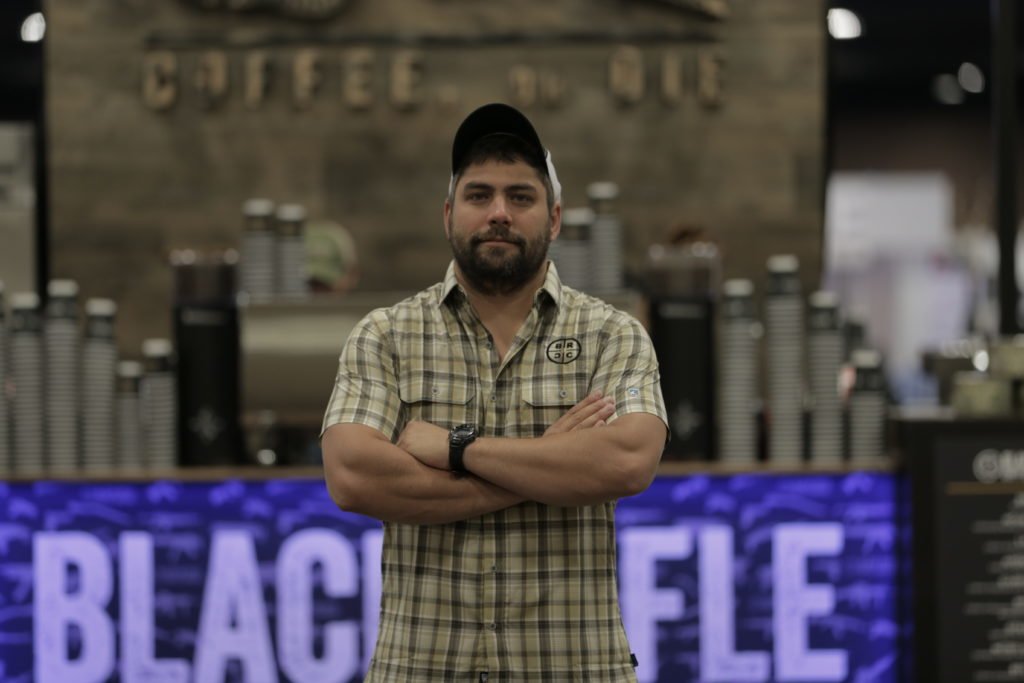 That was when he saw a YouTube video made by a former U.S. Army Ranger named Mat Best. "I took one look at him and his videos he was making and said, 'You're it, man. You're gonna be it,'" Taylor recalled. "This is what the tactical industry was looking for, this is what I've been looking for as a partner, somebody who's perfect for in front of the camera while I'm doing all the things behind it."
While Taylor was still active duty in the Air Force and Best was deploying as a CIA contractor, they formed Article 15 Clothing and began posting video content on Best's YouTube channel. By the time they teamed up with another veteran-owned apparel company, Ranger Up, to crowdfund and produce the feature film "Range 15," they had already created a wide-reaching community that was passionate about their work.
"The script was so ridiculous that no agents could understand how this movie got funded," Taylor said with a laugh. They managed to pull in well-known actors Keith David, William Shatner, and Danny Trejo to participate in the film, which brought Article 15 even more notoriety within the veteran community.
Through the Article 15 Facebook page, Taylor met Evan Hafer, a former CIA contractor and entrepreneur. The first time they spoke, "We ended up staying on the phone pretty much from 11 to 1 o'clock — two hours," Taylor said. "We just went down this rabbit hole."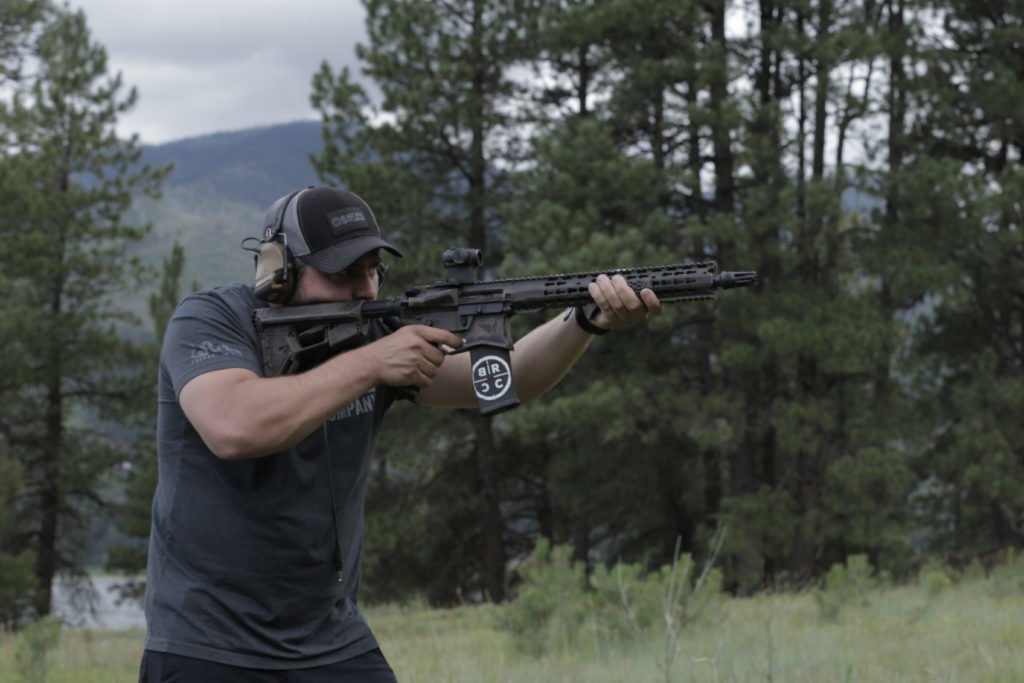 Taylor, Best, and Hafer began collaborating on multiple projects, and when Hafer suggested starting a coffee company, Taylor and Best were very interested. "Mat and I went chips in on Black Rifle with Evan," Taylor recalled, "and said, 'Okay, this is the future. This is going to be the big one that we're always talking about, so let's roll with it.'"
"I'm our business development guy," said Taylor, who's official BRCC title is Executive Vice President, Partnerships. "Evan points at things that he wants in different markets, anything that's out there in the realm of where coffee drinkers that generally think like us, and then I go out and find the people and the influencers and the partnerships that can benefit us. I get them to jump on the Black Rifle train."
But things weren't always that clear cut. Taylor said he, Best, and Hafer started by running the entire operation by themselves — including "standing there with Evan while he's roasting coffee, grinding it, and putting it in a bag, putting it in a box, putting a label on it, shipping it."
Taylor credits much of the company's success to the relationship he has with Hafer and Best. "We've spent more time with the three of us than any of us have spent with anybody else in our entire lives," he said. "And we still are the focal point of all the big ideas for the company. It's still coming from the three of us, in a room together making fun of each other until we find something that's the next thing."