When Jacklyn "Jack" Lucas heard about the Japanese attack on Pearl Harbor, he found the sense of purpose his life was lacking. He knew right away he was destined to serve overseas and do his part in the war. Nothing was going to get in his way. Not even being three years younger than the minimum age limit to enlist.
"That very day a cold chill ran down my spine, and I just became obsessed that I had to do something," Lucas recalled in an interview for Medal of Honor: Portraits Beyond the Call of Duty. "I finally took matters into my own hands and forged my mother's consent papers after I completed the eighth grade. I turned 14 by that time."
At 14 years old, Lucas falsified his age, pretending to be 17, and enlisted in the Marines. He was trained as a heavy machine-gun crew member and stationed in New River, North Carolina. Still a half a world away from the war, Lucas was determined to see combat.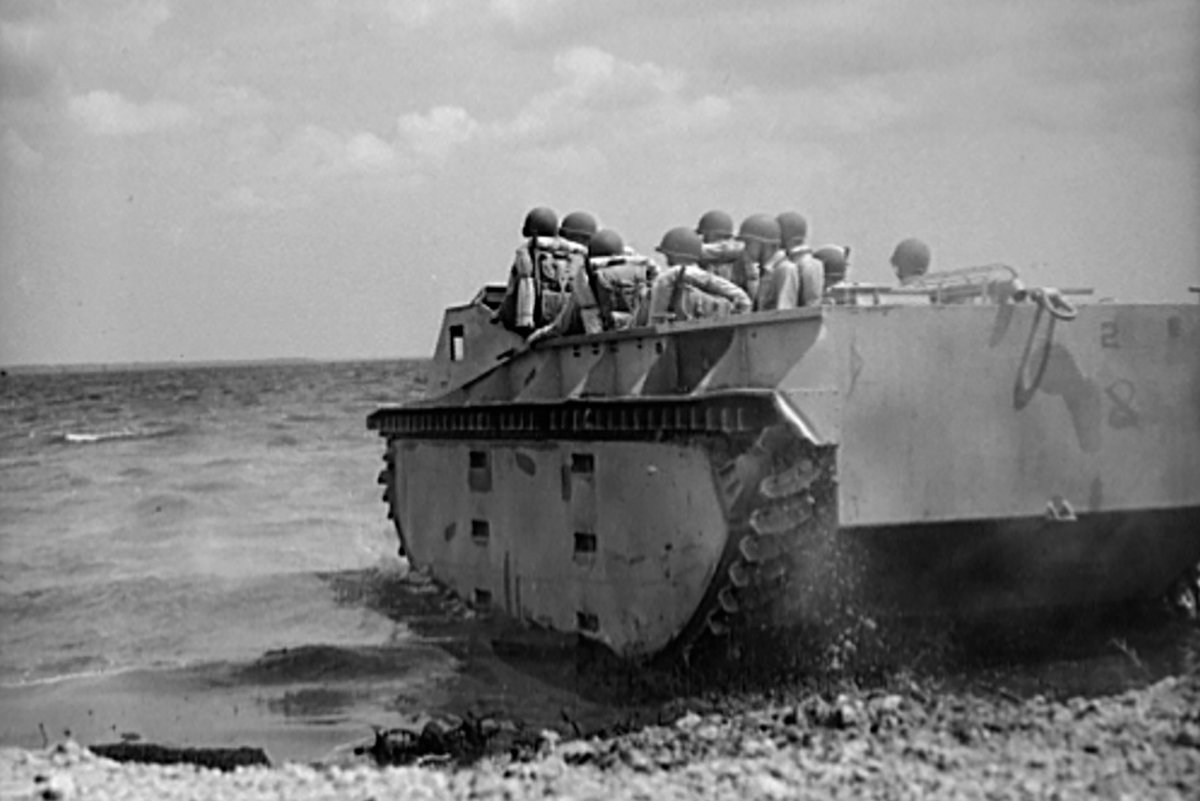 "When all these troops that had completed this training boarded a train to go to California, I packed my sea bag and got on the back end of that train," Lucas recalled.
A month after arriving in California, Lucas was assigned to the V Amphibious Corps in Hawaii. Soon after he joined his unit, censors read a letter Lucas had written to his 15-year-old girlfriend. Realizing he was underage, the Marine Corps reassigned Lucas to drive a truck. That didn't sit well with the young Marine, so he once again took matters into his own hands.
"Acting on his itch to see action, he snuck onto a Navy transport ship, USS Deuel, set for Iwo Jima, Japan. While on board, he turned himself in and volunteered to fight in order to not be cited as a deserter," Erica MacSweeney wrote in VAntage Point.
Lucas' ambitious plan worked, and he was reassigned as a rifleman with Charlie Company, 1st Battalion, 26th Marines. He celebrated his 17th birthday en route to the deadliest battle in Marine Corps history.
Charlie Company landed with the second wave on Iwo Jima and immediately pushed inland to seize a strategically important airfield. During their slog across the island, Lucas experienced more combat than he had hoped for.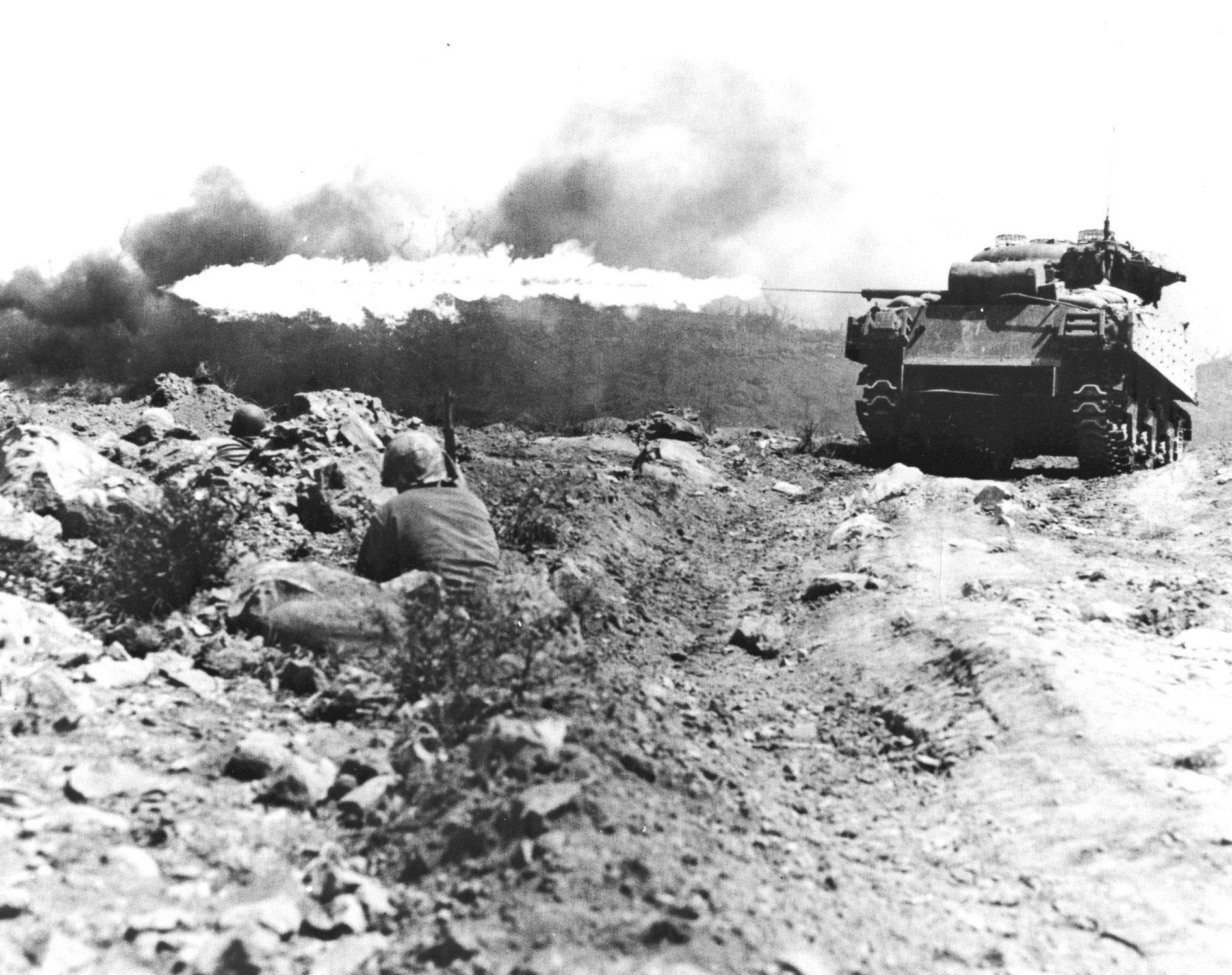 On D-Day plus 2, Lucas' fire team attacked a series of enemy pillboxes defending the airfield. His team leader bounded from one trench to the next and landed on the back of a Japanese soldier.
"All hell broke loose," Lucas remembered. "I opened fire and shot two [Japanese soldiers]."
After his second shot, Lucas' rifle jammed. When he looked down to fix the malfunction, he saw two enemy grenades sitting ominously at his feet. Without hesitation, Lucas yelled a warning to his friends and dove on the grenades just before one detonated beneath him, ravaging his body. His injuries were so severe his fire team thought he was dead and continued forward with their attack.
"Finally another outfit moving up saw me. I kept moving the fingers on my left hand to let someone know I was still alive," Lucas said, describing how he was finally discovered alive and evacuated. "Of course I had to go home to see my girlfriend and get some lip sugar, but Mr. Truman called me and interrupted my plans."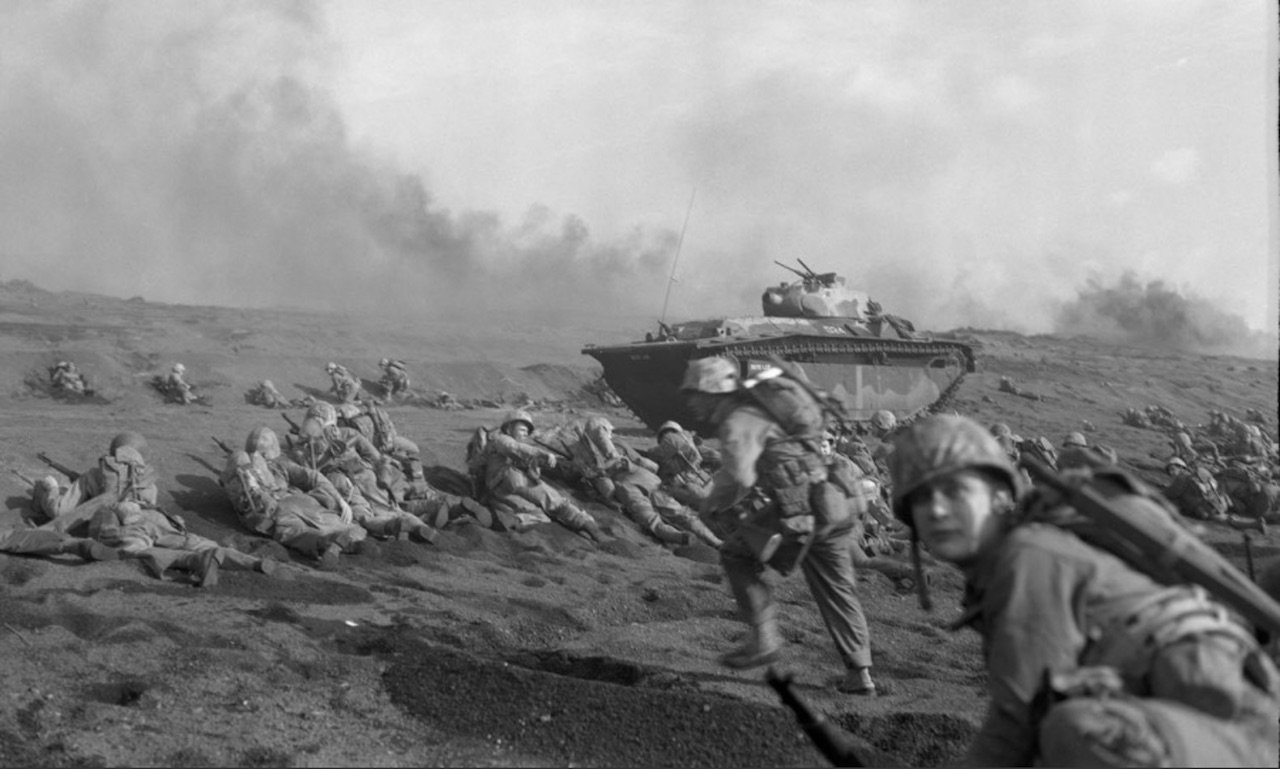 On Oct. 5, 1945, President Harry Truman awarded Lucas the Medal of Honor. Having fulfilled what he described as his "obsession" with seeing combat, Lucas left the Marines after the war. He was 17.
But the youngest American to earn the Medal of Honor since the Civil War wasn't done serving. In 1961, Lucas joined the Army and served as a paratrooper with the 82nd Airborne. Despite never going to war again, Lucas was once again spared in an incident that would have claimed the life of a lesser man.
"On one training jump, both of his parachutes malfunctioned, sending him plummeting to earth. Miraculously, he survived the fall. Lucas credited his survival to a last minute roll and his stocky build," according to The National WWII Museum.
Lucas volunteered for service in Vietnam but never deployed. He ended his career in the Army after four years. When asked whether he felt he was a hero for his actions on Iwo Jima, Lucas humbly refuted the title.
"I don't feel like I'm some big hero or anything like that. The real heroes are the ones who had to give their all. Their life."
Read Next: 'I'm Staying With My Boys' — A Glimpse Into the Mind of Marine Medal of Honor Recipient John Basilone