Jack Mandaville grew up "a fat kid with Tourette's syndrome — I learned at a very young age to basically make fun of myself first so nothing anyone else said would matter." Mandaville now puts his "slapsticky self-deprecating sense of humor" to use providing video content for Black Rifle Coffee Company.
A Marine Corps veteran, Mandaville was one of the earliest writers for military humor website Duffel Blog. After a stint pursuing higher education in San Antonio, Texas, and some time surfing couches in Orange County, California, he took a job monitoring oil wells in West Texas and used his free time to make a go at writing professionally. He had already started his own blog and was attempting to put together a manuscript — "Think I Hope They Serve Beer in Hell but a war memoir," he said.
He found writing for Duffel Blog to be very fulfilling. "I learned so much about structuring satire and structuring humor," Mandaville said. Even better than the positive responses to his stories were the negative ones. "I got some death threats out of that that I'm proud of. That's the way my brain is wired. The people who don't get the joke, and I have emotional control over them — that's just heaven to me."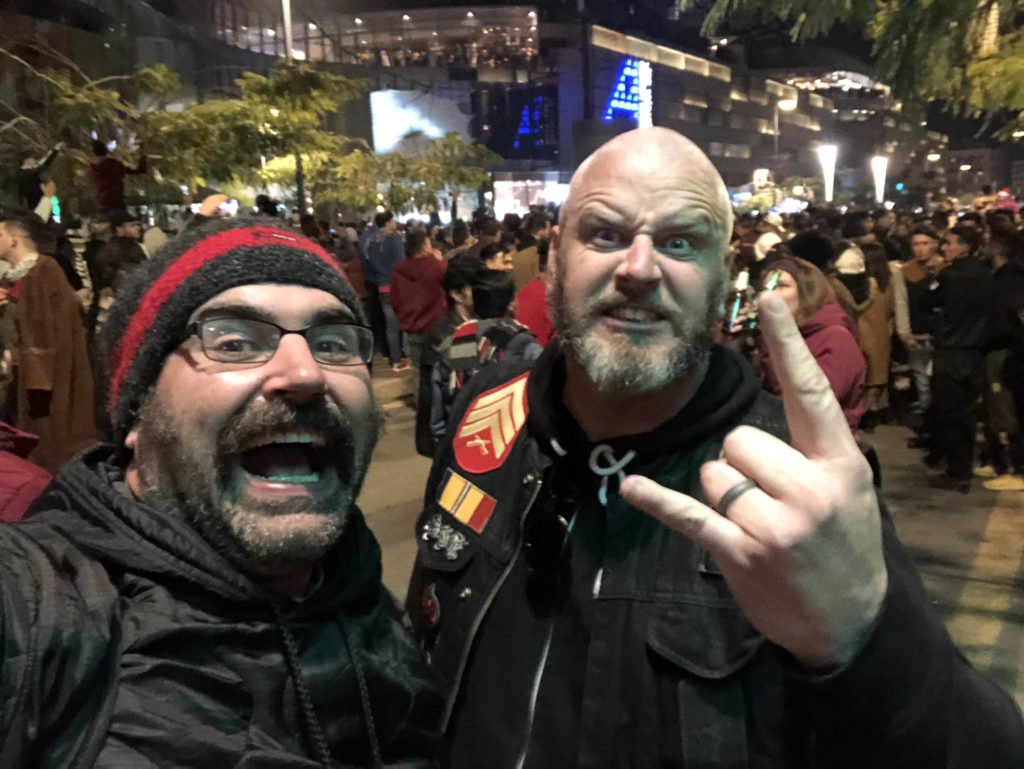 After Duffel Blog, he moved on to a job doing blogging, copywriting, and coming up with T-shirt ideas for veteran clothing company Ranger Up. "They were the big kids on the block," Mandaville said. It was the first time he had been paid full time to be creative.
He linked up with the team that went on to start Black Rifle Coffee when Ranger Up partnered with Mat Best and Jarred Taylor of Article 15 Clothing to make the satirical horror film Range 15 in 2015.
After that, he left Ranger Up and "went full 1099," creating content and performing for a variety of companies. Along with ghostwriting and emceeing events, he took some day player roles for shows on the SyFy Network. "Going from the independence that we had with Range 15, where you're making a movie with your friends, to a more corporate type of filming, I definitely saw the more traditional side of the industry," he said. "When you're an actor there, you're just a cog in the wheel — they don't give a shit about you."
That experience made him want to veer away from the mainstream and go back to smaller productions. He worked with VET Tv, making shows like The Shop and Checkpoint Charlie. But after crashing on Taylor's couch for a few days, it became clear to him that it was time to move back to San Antonio so he could work with BRCC. After a year doing freelance work for the company, he was offered a contract.
"I basically work directly with Jarred at this point, doing our hoodrat ideas," said Mandaville. "I love working with Jarred because he's able to throw out an idea, and I just want to go with it and vice versa. It's a contest of who can come up with the dumbest/most offensive idea."
"Whatever he's involved with he absolutely steals the show, and it's not even on purpose," said Marty Skovlund Jr., Coffee or Die's executive editor and Mandaville's friend since his Ranger Up days. "It's not like he's trying to upstage anybody, he's just naturally that funny."
But Skovlund thinks there is more to Mandaville than just his humor. "If all you ever knew him by was his Instagram comedy content, you would have no idea how incredibly intelligent this guy is," Skovlund said.
Mandaville doesn't take the words of praise to heart easily. "My humor is turning it on myself," he said. "I'm super insecure. I'm like, 'They're not gonna want me back, I suck.' I say that just to be self-deprecating. It's my survival. The only thing that keeps me sane is shitting on myself."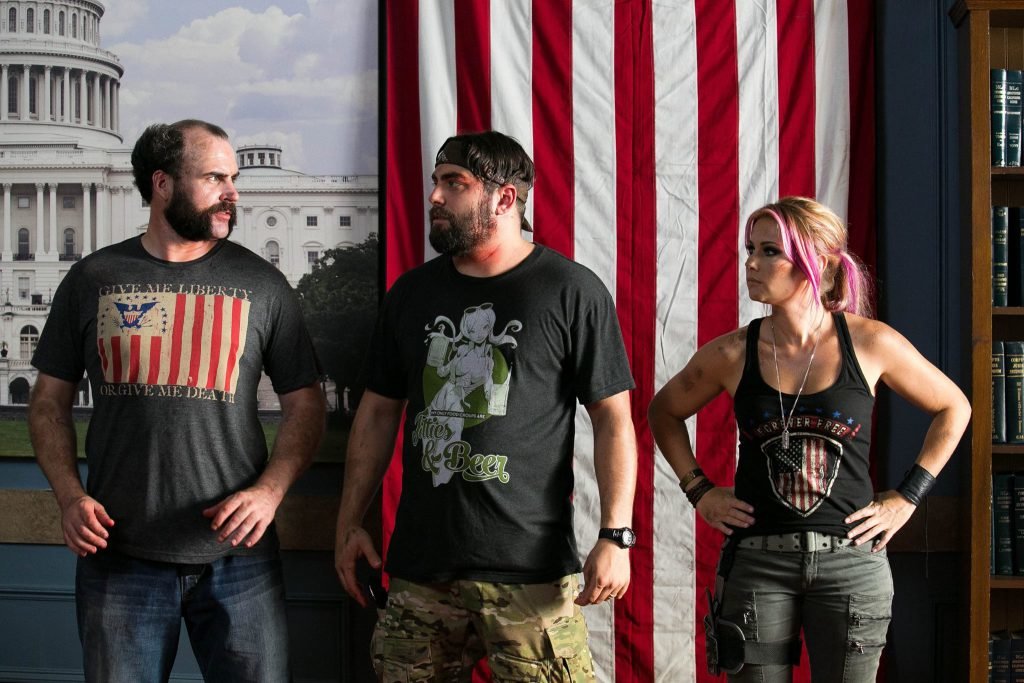 He values what his time in the Marines taught him, which is to value the diversity that makes America great. "To this day I'm open to learn from people. I'm not scared of anything I don't understand. I'm able to ask questions and be curious because I got to see the rest of America at a very young age," he said.
But despite working largely with other military veterans and creating a substantial amount of military-based humor, Mandaville doesn't shape his own self-image around his veteran status. "It's been 14 years since I've been in the military. It's not something I think about on a daily basis," Mandaville said. "I don't think about the firefights and all that like I used to, when you're fresh out of it. I have a lot more interests in life than what I did from 2002 to 2006. That's not going to pay the bills for me. At the end of the day, my job is to make people chuckle."
His next major opportunity to make people laugh will be in BRCC's upcoming sci-fi movie, where Mandaville will play a villain for the first time. "Typically I'm playing imbeciles, which I'm okay with, and I play them well," he said. "But it was fun for me to be the heavy."
Mandaville is excited about where his career has taken him, feeling like he has found a supportive environment to express his creativity. "You know why I love working for this company?" he asked. "I've never been told I can't be myself."