War is murder. War is survival.
War is suffering. War is funny.
War is chaos and noise and fear. War is boring.
War is hate. War is love.
War is hell. War is glorious.
War is all these things because, above all, war is human.
And unless brave men and women like James Foley venture into war to tell us the truth about it, both the ugly and the beautiful parts, then the people who suffer and fight will have no voice.
People like James are the only obstacle to war becoming the worst thing it can ever be — forgotten.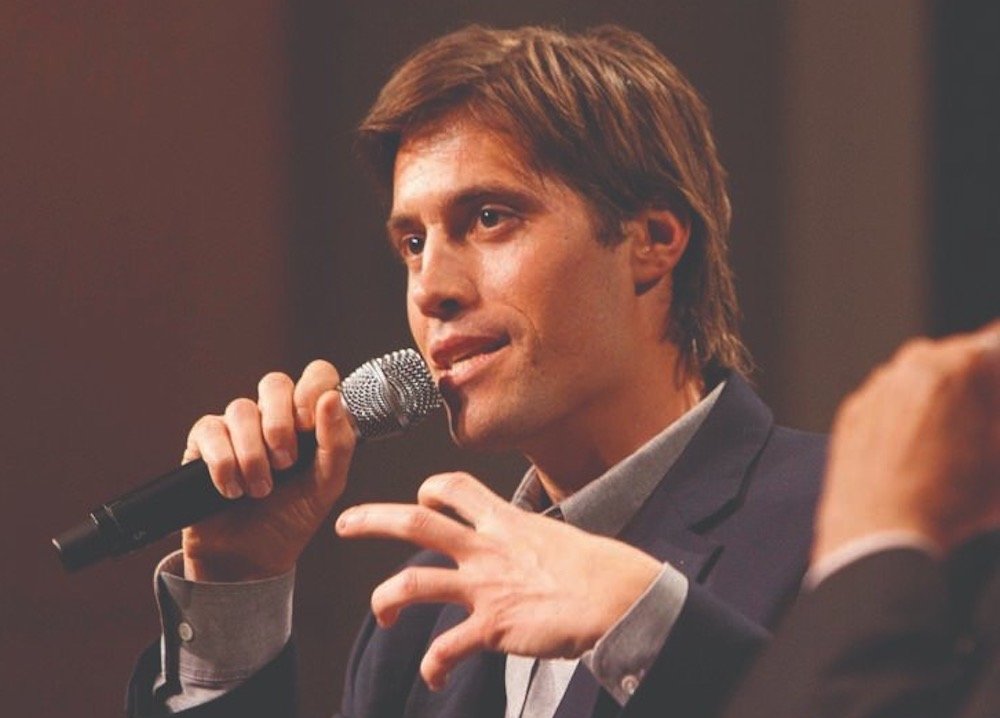 The US Department of Justice announced Wednesday that it has indicted two British terrorism suspects for the torture and deaths of four Americans that the Islamic State terrorist group had held hostage in Syria: James Foley, Peter Kassig, Kayla Mueller, and Steven Sotloff.
The two suspects, El Shafee Elsheikh, 32, and Alexanda Kotey, 36, were among four ISIS terrorists known as "the Beatles," due to their British accents. The pair had previously been in military custody in Iraq and were expected to appear in federal court in Alexandria, Virginia, on Wednesday. If convicted, both men face life in prison.
"James, Peter, Kayla and Steven were kidnapped, tortured, beaten, starved, and murdered by members of the Islamic State in Syria. Now our families can pursue accountability for these crimes against our children in a U.S. court," the James W. Foley Legacy Foundation said in a statement Wednesday.
I heard the news of James' murder on the eve of my first trip to eastern Ukraine's war zone in August 2014. I was steeling myself for combat, and the sad news made the risks seem a hell of a lot more real. The way his death affected his parents — it was just a little too easy for my mind's eye to replace his sobbing parents on TV with my own. I was able to clearly imagine how my death in a war zone would play out after seeing the reactions to his.
James and I had a lot in common, after all.
For one, we're both graduates of the master's program at Northwestern University's Medill School of Journalism. James was a couple of years ahead of me, but we had the same teachers, many of whom reached out to me after James died, reminding me to be careful.
"Like you, he used to send me his stories from the front," one of my Medill professors wrote. "Like you, he had one fuck of a lot of guts! He was an outstanding guy, and his murder has just ripped me apart."
Also, James and I both had careers prior to pursuing journalism. He had been an elementary school teacher before he attended Medill in his 30s. I was an Air Force Special Operations pilot before my journalism career. I turned 30 halfway through my studies at Medill.
James never served in the military, but his brother Michael was in the Air Force.
"I don't even know how a human being can even have that fierce and intense hate for someone else," Michael said, speaking about his brother's executioners in an interview with Katie Couric. "I don't even understand where that type of hate comes from."
Reading those words, watching the interview — it didn't take an excessive amount of imagination for me to picture my younger brother, Drew, saying those things about me. It honestly made me sick to imagine that. It also made me consider the consequences of my military background if I were ever kidnapped in a war zone.
"War is a fusion of what's best and worst in people. From far away its ugliness makes war abhorrent. But from up close it's the humanity of war that makes it addictive."
According to news reports, ISIS guards singled out James for especially brutal treatment when they discovered through a Facebook search that he had a brother in the US military.
"He became the whipping boy of the jailers, but he remained implacable," recalled French journalist Nicolas Henin, who was imprisoned with Foley. According to Henin and other journalists released from ISIS captivity, James was beaten and forced to endure multiple mock beheadings and even a posed crucifixion.
Looking back on my own wartime experiences, a chill runs down my spine as I remember all the close calls I had passing through pro-Russian separatist checkpoints near Donetsk in 2014. I can't help but wonder now, What the fuck was I thinking?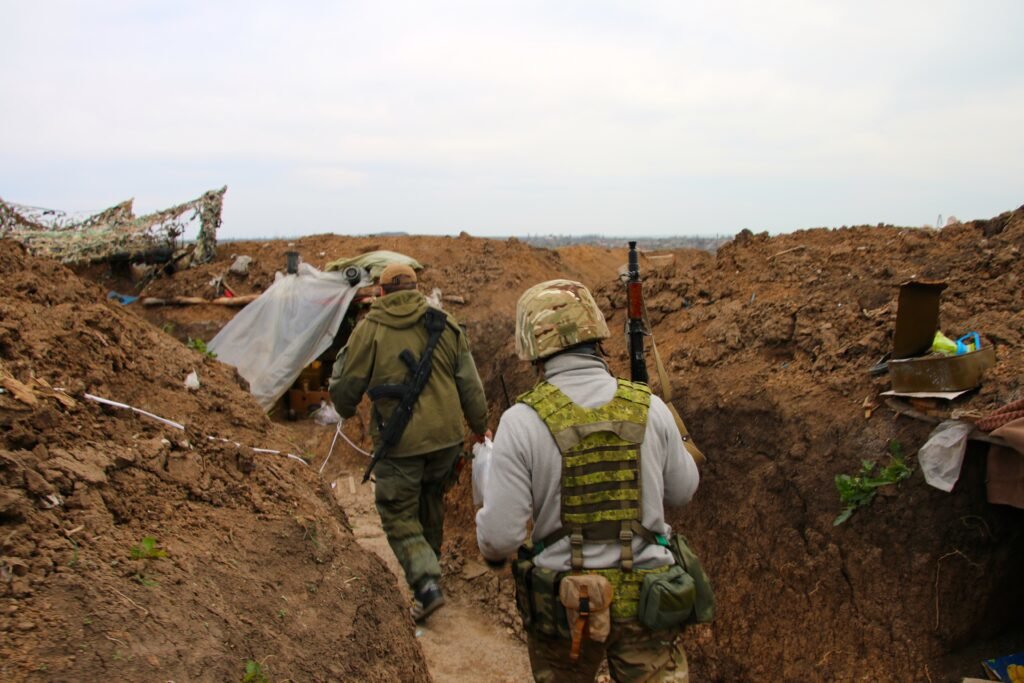 The simple answer is that returning to war was the path of least resistance when I was unsure of where to go next.
You see, the allure of conflict journalism is its blend of both selfless and selfish satisfactions. For people like James and me, comfort and predictability were our greatest fears. We willingly risked losing a lifetime within safely repeatable circumstances to feel like we lived fully today and that our lives mean something because of it.
Yet it was a destructive behavior pattern that left me incapable of enjoying the banal details of life. Sadly, it's all too easy to miss out on the best days of your life when you've got your eyes permanently fixed on the horizon.
Admittedly, James inspired me to become a war correspondent. But it wasn't until later, long after James was dead, that I finally understood the dark side of the paths we'd chosen. Absent from my considerations as I embarked on this new career were the effects that such a vagabond existence of permanently living on the razor's edge of lethal danger would have on those who loved me.
Yes, we are all captains of our own destiny, and we may choose to do what we wish with our lives and risk it all as we see fit. But there is always a cost. Always.
The news of James' murder prompted a panicked flood of messages from friends and family who knew I was in Ukraine to report on the war. Many of the notes included something to the effect of "No story is worth dying for."
And they're right. Even James thought so.
"Because it's not worth your life," James said when he spoke about his time in Libya to Medill students in 2011. "It's not worth seeing your mother, father, brother, and sister bawling. You're worrying about your grandmother dying because you're in prison. It's not worth these things. It's not worth your life no matter what romantic ideal you have, no matter what ethic you think you have. It's never worth that."
I completely agree with James. And yet, I still went to eastern Ukraine. And Afghanistan. And Iraq. Again and again and again.
There is something mysterious that happens to a journalist in a war zone. It's the thing that draws us to these dangerous places, even though we know that no story is worth the risk. And I suspect, although I could never speak for him, this is one reason why James went back to the Middle East after his imprisonment in Libya.
What happens is you start to care. The story and the people who compose it are no longer separate, distinguishable things. They merge, and deciding whether a story is "worth it" becomes a lot more complicated.
History rarely hinges on one news story. So, when judged soberly, no one story is ever worth dying for. It's easy, then, to dismiss the value of another trip to the front lines when the currency is page views. It becomes much murkier when weighing immeasurable things like friendship and affection and duty. That's because war is a fusion of what's best and worst in people. From far away its ugliness makes war abhorrent. But from up close it's the humanity of war that makes it addictive.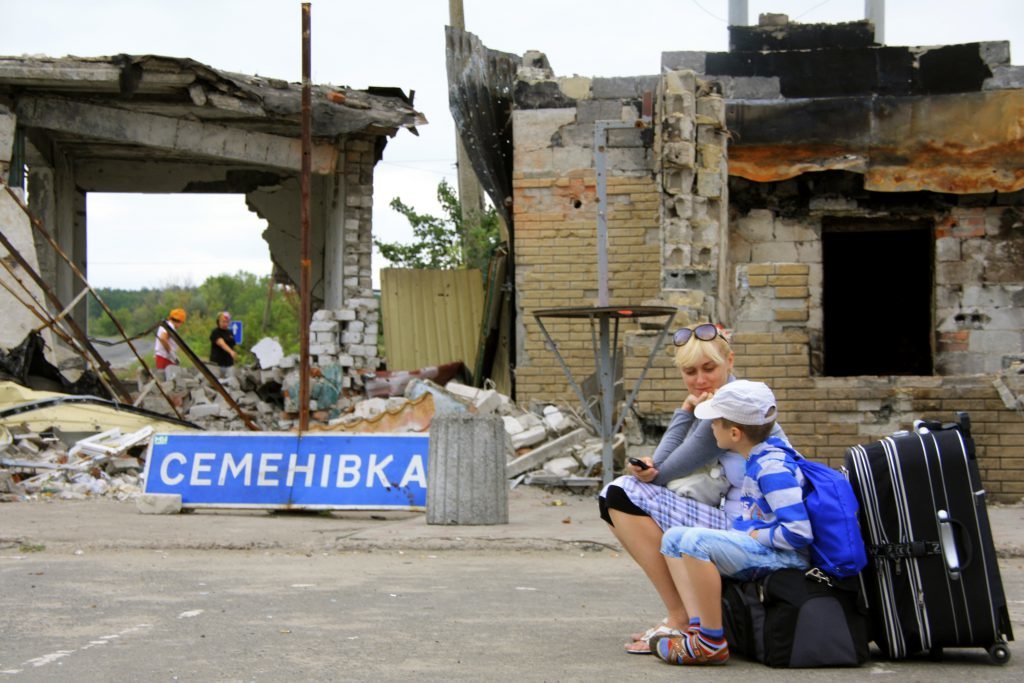 Every war story ultimately becomes about the people in it. And it's really, really hard to report on a war and not take a side. You see the suffering and you hate it and you begin to believe things are only so bad because no one is paying attention. You begin to believe you can fix that. You begin to believe the right words or the perfect photo could inspire those back home to give a damn.
But the truth is most people back home don't care about faraway wars and the sufferings of foreign peoples, and they probably never will. Yet, as a war correspondent, you often see firsthand how your presence affects the people around you.
My Ukrainian friends often say things like, "I didn't know Americans cared about our war."
When I was in Afghanistan as a journalist, a common refrain I heard from the American soldiers was something to the effect of "Thank you for being here. It's nice to know not everyone back home has forgotten about us."
The winter after James' death I returned to Washington, DC, for a brief stint of office work. But the war in Ukraine was still raging, and I was restless. I felt like it was my duty to go back and try, as best I could, to shed light on a forgotten war in which good people were fighting for the peaceful future they deserved. So I quit my job and found a way back to where I felt I belonged — on the front line of history.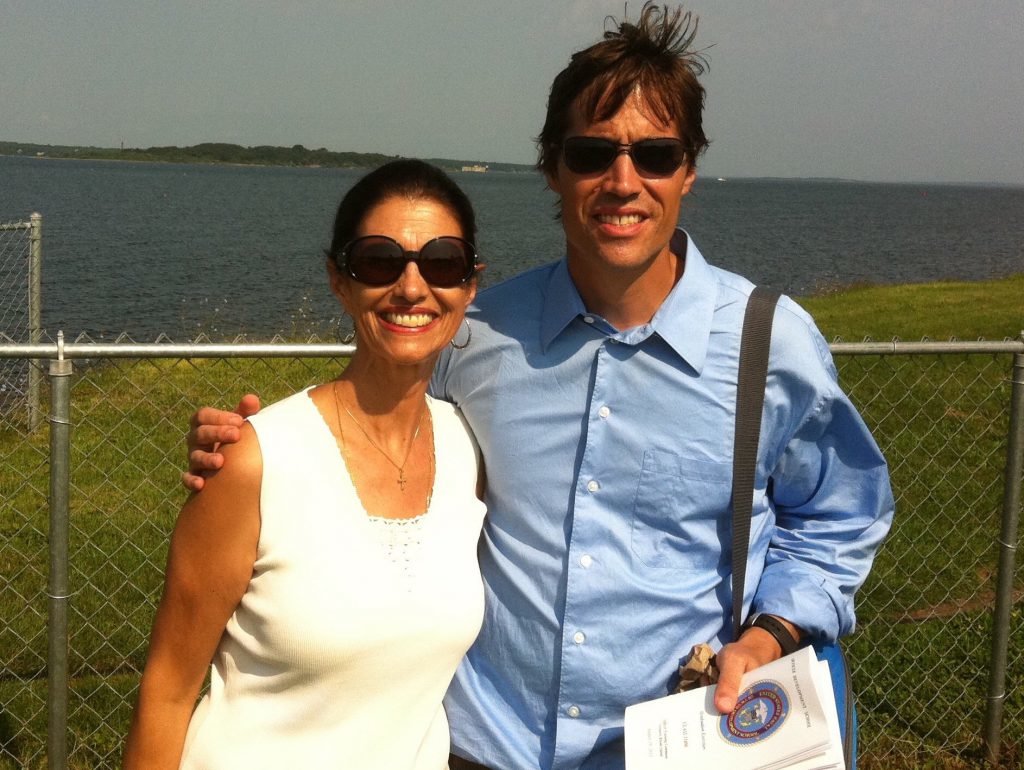 A week before I left to return to Ukraine, I met Diane Foley, James' mom. I remember how shattered she still was by her son's death and how tightly she gripped my hand when she looked into my eyes and told me to be careful in Ukraine.
I wouldn't do that to my parents, I told myself at the time. And yet, again and again, I went back to the front lines in Ukraine over the years that followed. I watched ISIS fighters die from American airstrikes on the battlefields of Iraq, and I trekked solo over a Himalayan pass to the Chinese border to tell the stories of Tibetan refugees.
I did all these things with the sanctimonious justification that they were for "the story." To cast light on a forgotten injustice or to give voice to the muted heroism of those whose stories would never otherwise be told. There was something noble and necessary about what I had done as a journalist, I told myself. And I never doubted that. But there was a consequence to it all, too.
My actions had exhausted my parents until their most habitual feeling for me was no longer one of affection but of worry. In my quest to do something noble for strangers, I'd ultimately hurt the people who loved me most. I'm grateful to have learned that lesson when I did.
But when I look into the eyes of a friend in Ukraine, or a 19-year-old American soldier in Afghanistan, and my willingness to tell his or her story prevents hope from sinking into despair — that's when decisions happen that words alone can't explain. That's when a story becomes "worth it."
There's something else, too, which I'd be remiss if I didn't admit. Yes, James' murder horrified me. And it saddened me. But it also pissed me off.
The legendary journalist Walter Lippmann once said, "There can be no higher law in journalism than to tell the truth and to shame the devil."
James Foley refused to let ISIS scum be the ones to write our history — first draft or not. He will forever be among those good people who stood up for what was right when the world was at its worst. For all of us, he told the truth and shamed the devil. And I will never forget him.