There aren't many professional bass fishermen who chased Usama bin Laden through the mountains of Tora Bora. In fact, there's just one: Jamey Caldwell, retired Army Special Missions Unit operator and Black Rifle Coffee Company-sponsored bass fisherman.
Fishing was always Caldwell's retirement plan. He grew up in East Hartford, Connecticut, fishing ponds and little backwaters he could get to on his bicycle. When he wasn't fishing, he was playing Army with his buddies — building forts, playing war, having BB gun fights in the woods with "one pump" rules that nobody followed. His family had a cabin in Maine, and every school break they fished the big lakes from a little aluminum johnboat. His grandpa taught him how to tie flies and roll cast to feeding trout. If it swam, they fished it and loved doing it.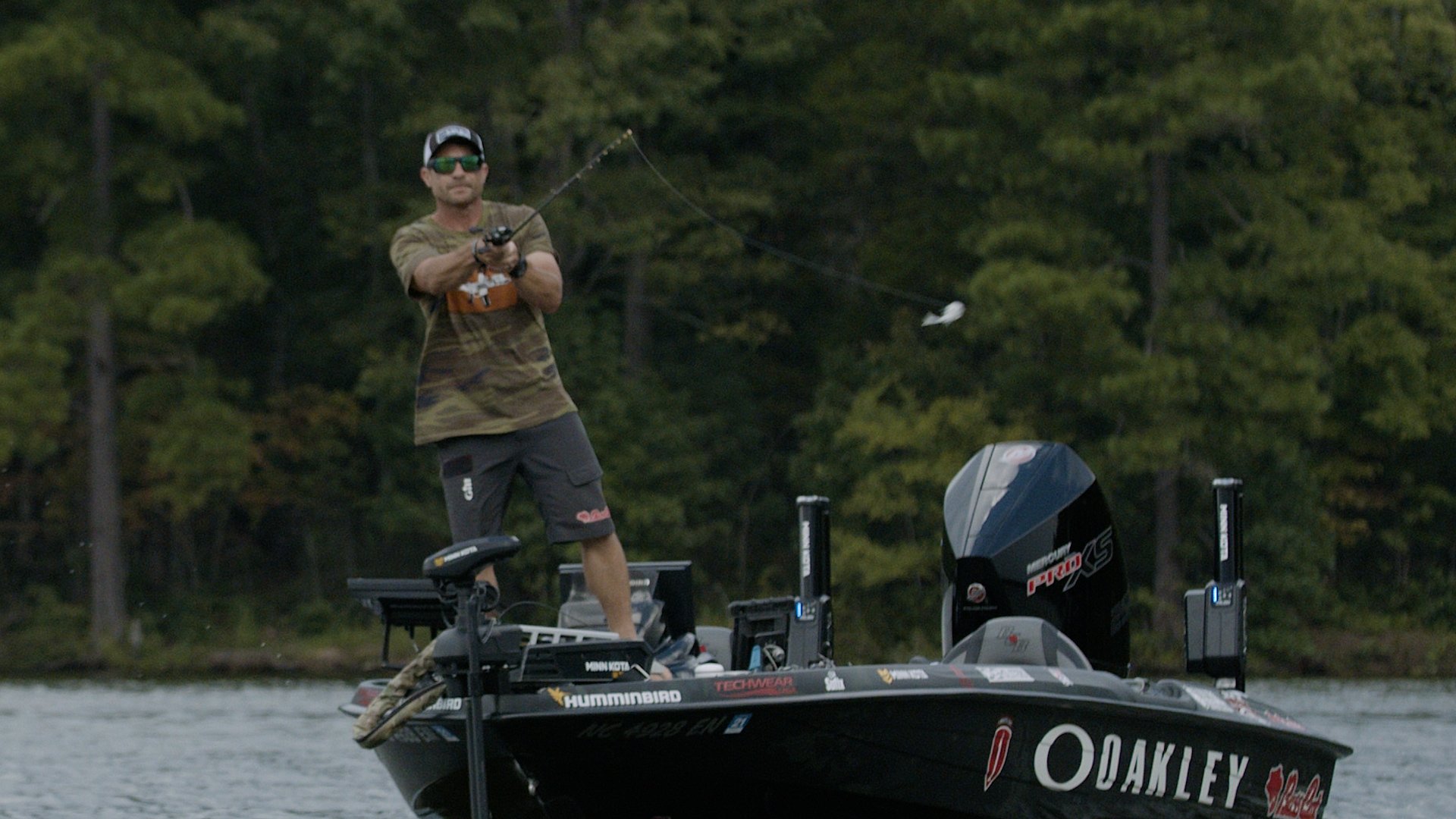 "It was definitely a good time," he remembered. "All I wanted to do was fish and join the Army. That was ingrained somewhere deep in my DNA."
When he was a freshman in high school, an academic counselor sat him down to plot out his next four years. There were advanced placement classes and college-prep courses to take. "I told them I would take all that, but I had no intention of going to college," he said. "I knew I was going into the military."
He signed on the dotted line in April 1993, before high school graduation but not before making an emergency call to his future brother-in-law, an Army Ranger. He had told the recruiter he wanted an "unassigned infantry Ranger contract," but the only thing available was a single-channel radio operator with a Ranger contract. "Can I make a call?" he asked the recruiter, then ran outside to a pay phone. He called his soon-to-be brother-in-law, "and he gave me the best advice. He said, 'Take it. You'll learn a skill, and when you're out you'll have something to fall back on.'"
While Caldwell was in basic in October 1993, the Battle of Mogadishu unfolded in Somalia. That drawn-out gunfight informed much of his Ranger training and the next seven years in battalion.
"We had a pretty intensive Somalia mindset," he said. "Lots of training, jumping onto airfields, out of a plane 800 feet in the air, landing direct on the runway. We were Alpha Company, a bike and jeep company, so we'd jump vehicles and set up comms right beside the runway. Then these huge C-141s and C-5s would land right next to us, wings coming in directly over our heads at 80 knots. I'll never forget that sound, that rush. It was just cool. The mindset was train, train, train, and carry tons of gear and ammo."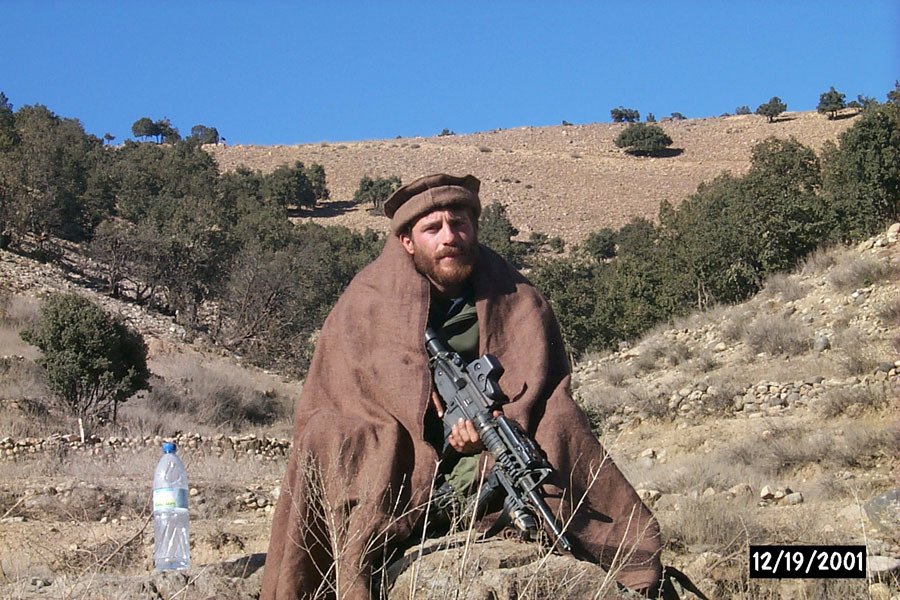 As a Ranger, he worked alongside guys in the Army's Special Mission Units, and "they always had better kit, better gear." He wanted in. Caldwell made it through selection and training, then early in his time with the Unit, 9/11 happened. Weeks later, he was on the ground in Afghanistan hunting bin Laden.
Much of his work with the Unit can't be discussed, but one high-profile mission leaked out when a video of a hostage rescue was downloaded off an internal Army network and posted to YouTube.
In April 2004, a group of foreign aid workers was kidnapped off the streets of Baghdad. One of the Italian hostages was executed soon after. The remaining three Italian hostages and a Pole were shackled in a safe house. When US intelligence learned their location, they sent the Unit to bring them home.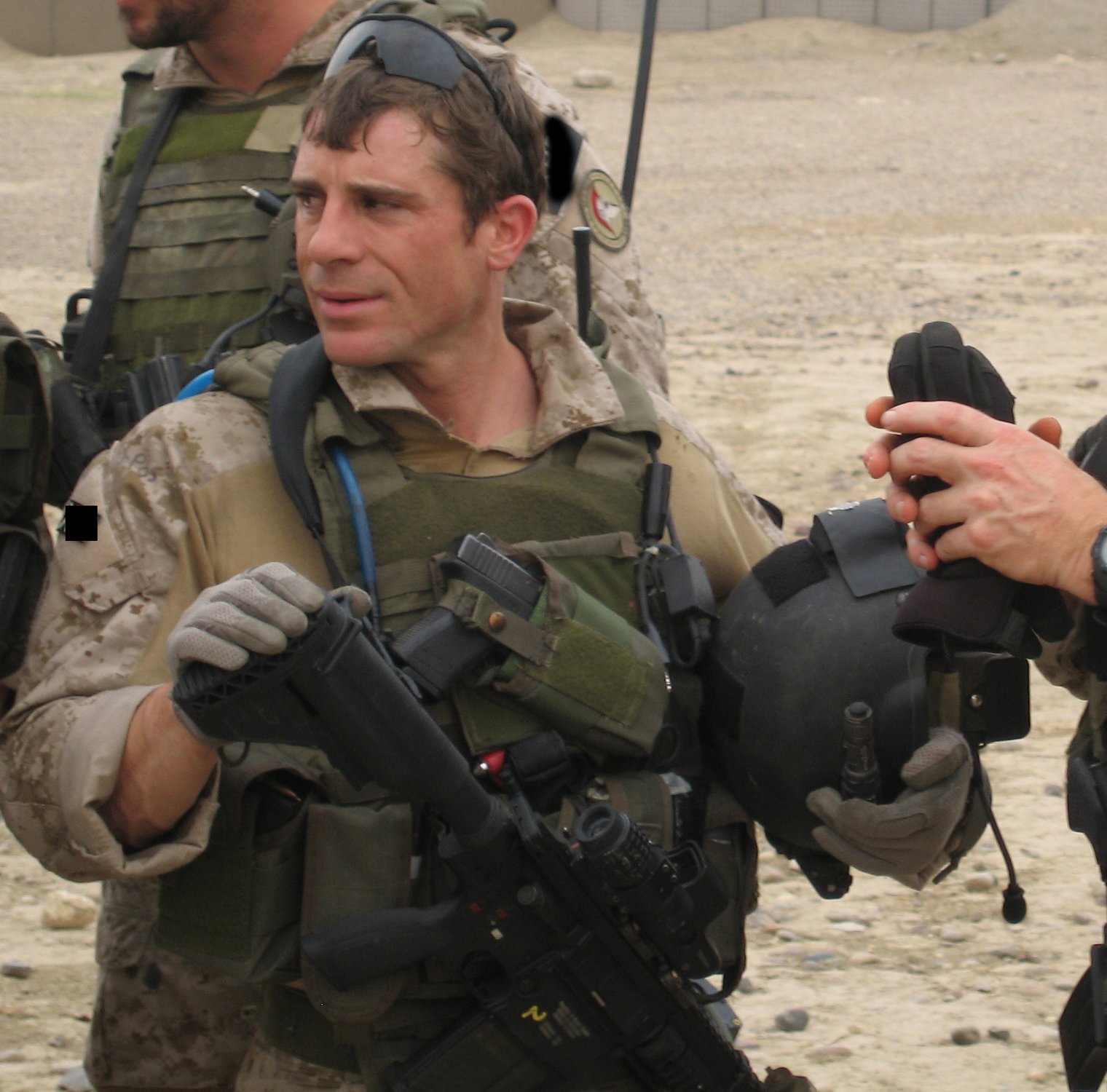 Caldwell was kitted out with a custom helmet camera. This was in the very early days of operators recording missions on target for after-action review. On June 8, Caldwell's squadron boarded MH-60K and "Little Bird" helicopters flown by the 160th Special Operations Aviation Regiment. They went in low over the rooftops of Baghdad, touched down, and stormed the building, successfully reaching the hostages in less than 18 seconds. When the hostages were secure, Caldwell said, "We're Navy SEALs and here to get you out" — a comic nod to the 1990 Charlie Sheen movie. In the video, a Unit operator cuts the chains off the hostages' legs with bolt cutters. The look on the Italians' faces when they realize they're being freed is absolutely priceless.
"That's what we're trained to do," Caldwell said. "We specialized in hostage rescue, and to me that was the most satisfying work. You're risking your life for someone in dire need and making split-second decisions on whether the guy in the room is a threat or needs help."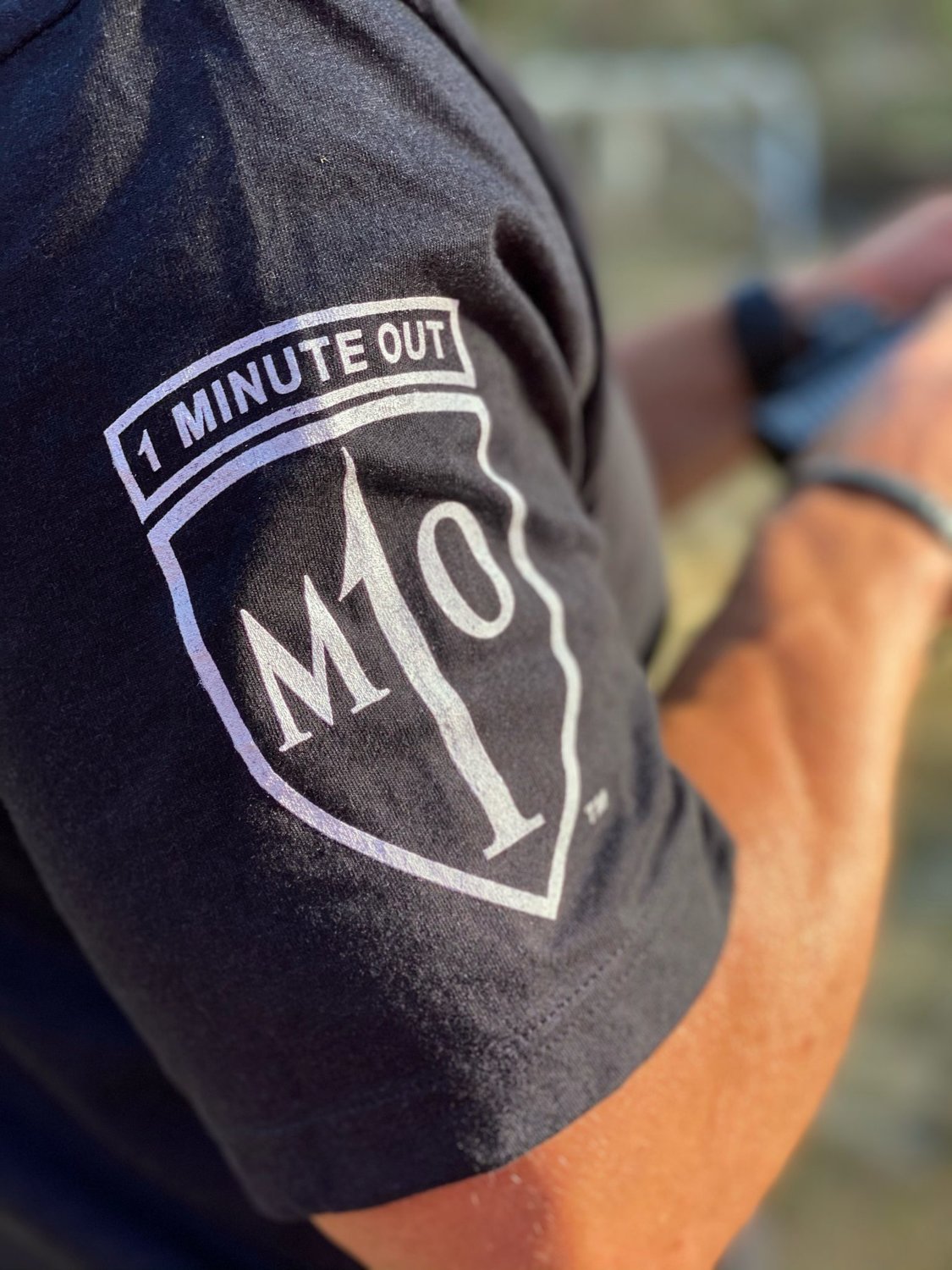 After that mission, dubbed "The Italian Job," word got back to the Unit that a hostage had asked his handler at the Italian embassy, Who were those Navy SEALs?
"We had a good laugh about that," he remembered.
Before his retirement from the military in 2014, Caldwell worked within the Unit to tailor their kit to night ops. He now owns the training company 1 Minute Out that helps government teams and local law enforcement like SWAT come up to speed with the best night vision tools and tactics.
When he's not coaching, he's fishing.
"Fishing is my therapy," he said. "It's my lifestyle."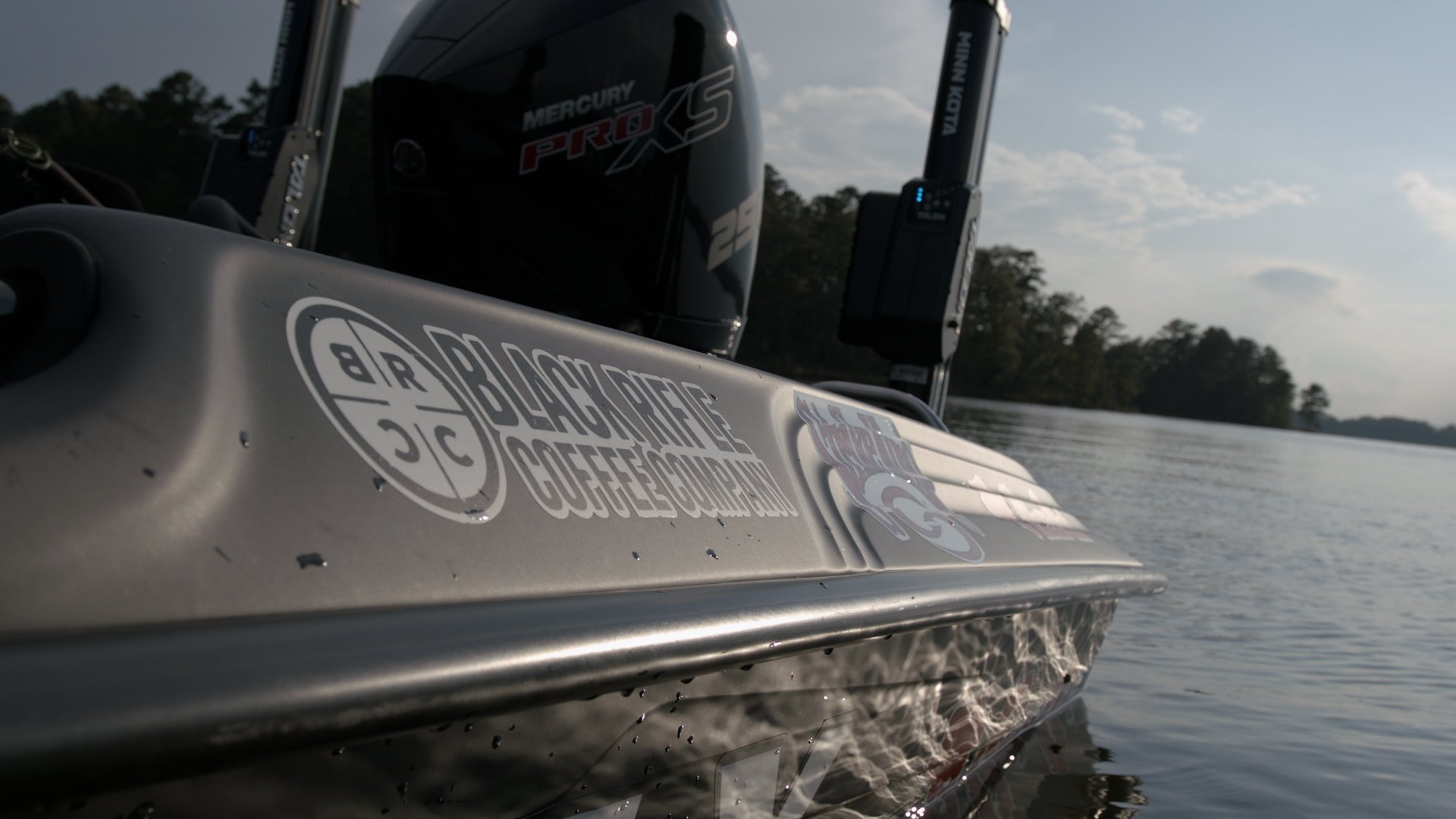 He started fishing for bass seriously while stationed with the Rangers in Savannah, Georgia. While overseas years later with the Unit, he lent his bass boat to a charity, Warriors on the Water, for a tournament back home. Afterward, Allan Ranson, owner of Strike King Lure Co., reached out to say thanks, and the two became fast friends. Caldwell went pro with some help from Ranson. He was a longtime pro for Team Under Armour, Oakley, Bass Cat Boats, and many other top-shelf outdoor brands. At SHOT Show 2017, mutual friend Kyle Lamb introduced Caldwell to BRCC CEO Evan Hafer, and soon after Black Rifle Coffee became his primary sponsor.
"I have much respect for what he does," Hafer said. "Jamey is a tactician in whatever he does. He goes deep into what he loves. You have to respect that."
Caldwell, for his part, is grateful for the opportunities he's worked for, past and present. When not on the road training or fishing, he spends time at home in North Carolina with his wife and daughter.
When Caldwell spoke to Coffee or Die, it was late morning, and he was sitting in a treestand talking in hushed tones. Did he need to go? Reschedule the interview?
"It's okay, man," he said. "I'm always outdoors."