The US Postal Service issued a new Forever stamp honoring the Japanese American soldiers who served during World War II.
"Go for Broke," the motto of the all-Japanese American 100th Infantry Battalion/442nd Regimental Combat Team, is emblazoned on the side of the new commemorative stamp. It bears the image of unit member Shiroku "Whitey" Yamamoto in uniform, based on a 1944 photograph.
"As a military veteran, I have the greatest appreciation for the more than 33,000 nisei, or second-generation Japanese Americans, that served our nation during World War II," USPS board of governors member Donald L. Moak said in a press release. "With this stamp, the Postal Service recognizes the contributions that Japanese American soldiers made while serving in the U.S. Army during World War II."
Second-generation Japanese Americans, also known as nisei, served as translators, interpreters, and interrogators. After the atomic bomb ended the war, teams including Japanese Americans parachuted into Japanese prison camps to investigate conditions and stop guards from harming Allied prisoners of war.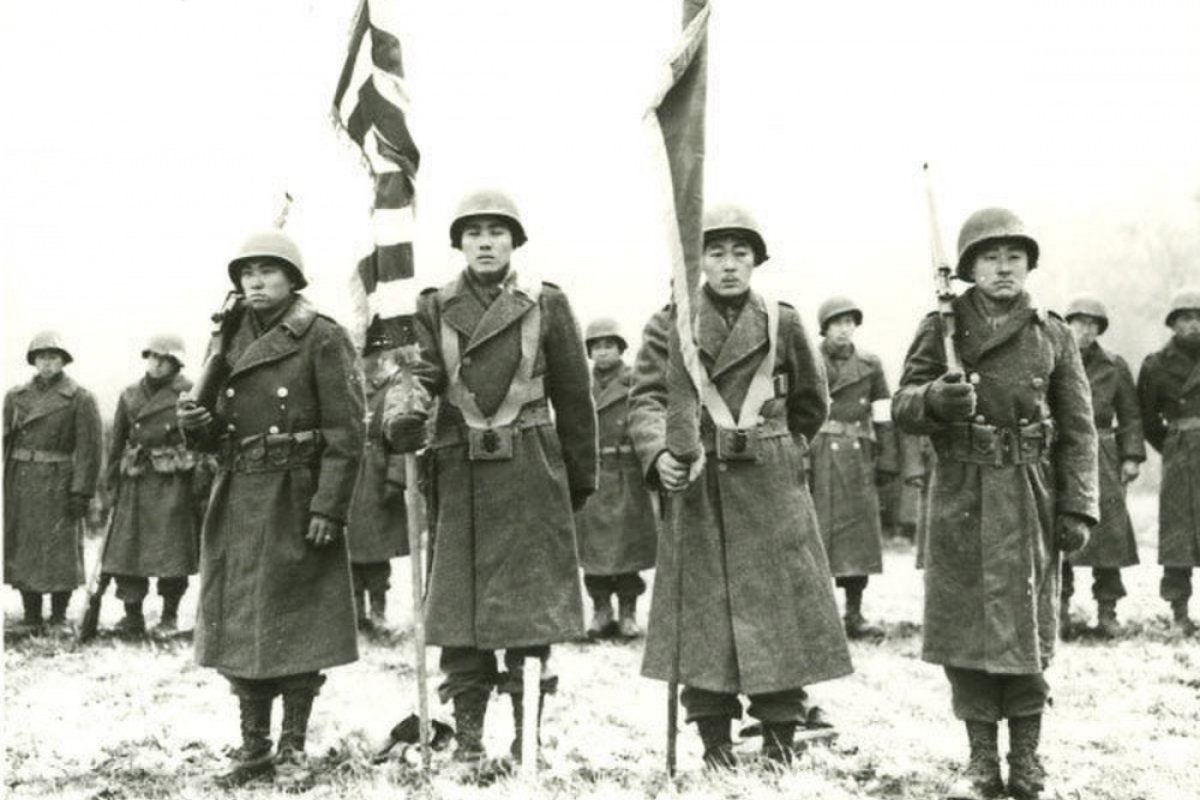 Around 33,000 nisei served in the US Army during WWII, even as their family and friends remained in internment camps following the Pearl Harbor attacks.
The grassroots campaign to make the stamp a reality started in 2005, spearheaded by Fusa Takahashi, Aiko O. King, and Chiz Ohira, three women incarcerated in internment camps during the war. Takahashi and Ohira, who has since passed away, were also widows of Go for Broke veterans.
What began as letters to the Postal Service and president grew to circulating petitions, states passing resolutions in support, and endorsements from lawmakers. In 2009, postal officials responded that stamps were not allowed to honor individual military units, according to the Stamp Our Story campaign.
This past November, the USPS altered course and announced a stamp would highlight the contributions of these Japanese American soldiers. The Go for Broke stamp was dedicated during a virtual ceremony Thursday. It is now being sold at post offices nationwide and online.
Read Next: A Star on the CIA's Memorial Wall: Chiyoki 'Chick' Ikeda