A Marine from Missouri who was less than a year old when al Qaeda terrorists attacked the United States on Sept. 11, 2001, was identified as one of the 13 American service members killed in Afghanistan Thursday, Aug. 26.
Lance Cpl. Jared Schmitz was among 10 Marines, a Navy Corpsman, and two soldiers killed when an ISIS-K suicide bomber and an unknown number of gunmen attacked Hamid Karzai International Airport.
"He took his job very seriously," Schmitz's father Mark Schmitz told St. Louis Talks radio. "Someone came along, took the easy way out, and ended everything for him and for us. And the others who were killed."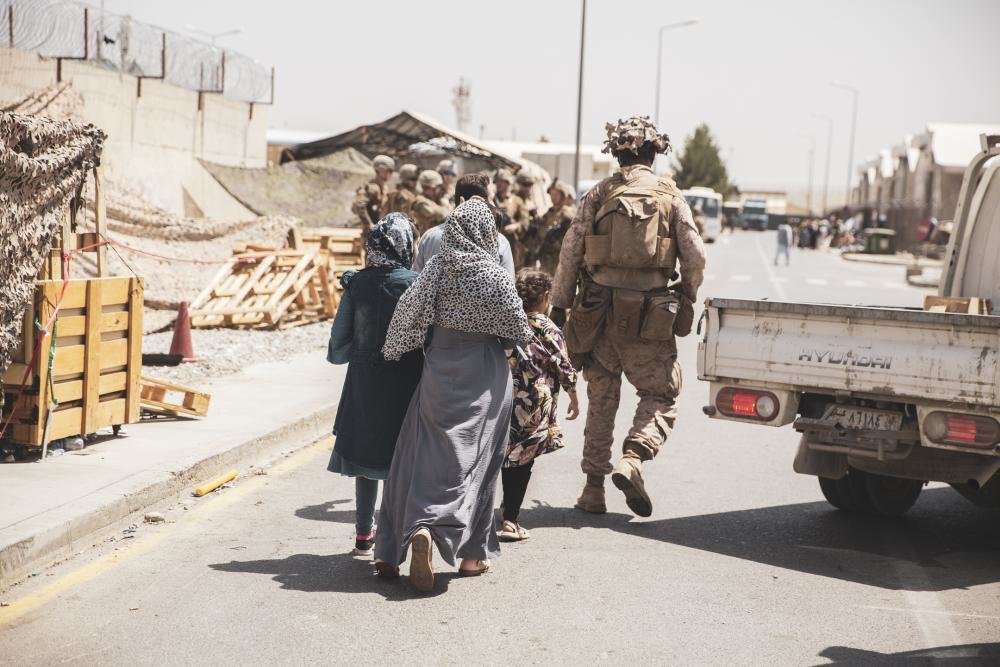 Schmitz was from Wentzville, Missouri, and graduated from Fort Zumwalt South High School in 2019. After graduating from Marine boot camp in October of 2020, he became an infantryman and served with 2nd Battalion, 1st Marines.
"He loved what he did, and no matter what happened, he never complained once. He always had your back if you needed it," Eris Luttrell, a former classmate of Schmitz's, told Coffee or Die Magazine.
Schmitz's father revealed the news Friday on St. Louis Talks radio, saying his son always wanted to serve in the Marine Corps. Mark Schmitz added that he spoke with his son on the phone the morning he was killed.
"I've never seen a young man train as hard as he did to be the best soldier he could be," Mark Schmitz said. "That's a big part of why we are all obviously devastated and sad, but there's so much anger right now because he wasn't even given that opportunity to demonstrate all the skills he had protected and learned while in the Corps."
When asked what he wanted Americans to remember, the mourning father added, "Be afraid of our leadership or lack thereof. Pray every day for the soldiers who are putting their lives at risk and doing what they love, which is protecting all of us. I think they're the only ones that we can honestly say have our backs."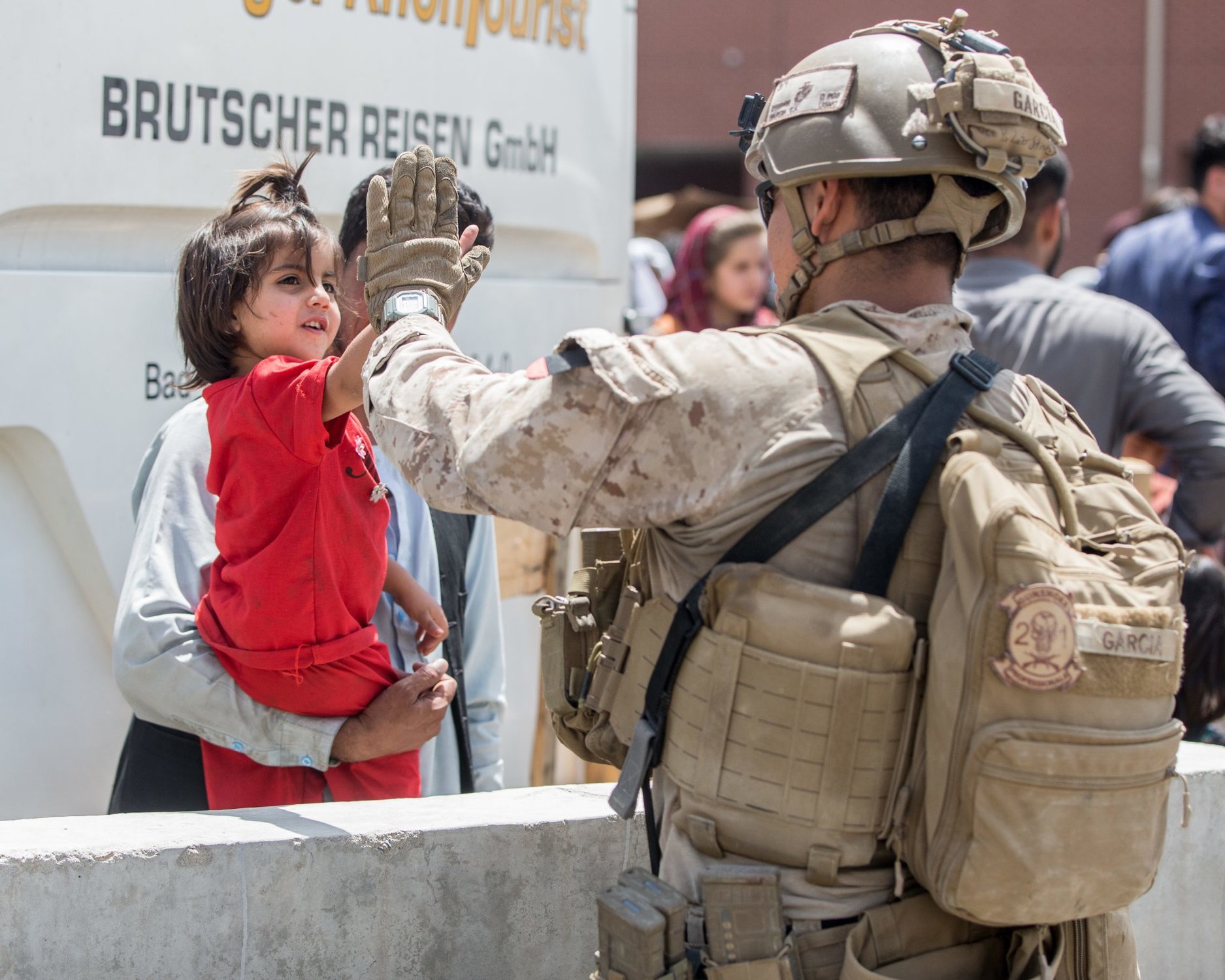 "He wanted to be in a situation where he actually made a difference in what his role was within the Marine Corps; he was excited to get that opportunity," Schmitz's father said. "As his parents, of course, we were terrified. I don't have words for how upset we are, and I am sure he is as well. This is just absolutely devastating."
Missouri state Rep. Nick Schroer paid tribute to Schmitz in a Facebook post.
"Lance Corporal Jared Schmitz paid the ultimate sacrifice yesterday serving our nation," Schroer wrote. "He is a Marine out of Wentzville, MO and a true American hero. Our hearts and prayers go out to his family today in these tragic times."
Schmitz was one of 13 service members killed in the attack. The Marine Corps and other military officials have not officially released the names of any service members killed in action Thursday, telling Coffee or Die they would release information "24 hours after every family member is notified."
The 13 American service members killed in the Aug. 26 bombing were:
Lance Cpl. David Lee Espinoza, USMC | Laredo, TX

Sgt. Nicole Gee, USMC | Roseville, CA

Staff Sgt. Taylor Hoover, USMC | Salt Lake City, UT

Staff Sgt. Ryan Knauss, US Army | Knoxville, TN

Cpl. Hunter Lopez, USMC | Indio, CA

Lance Cpl. Rylee McCollum, USMC | Bondurant, WY

Cpl. Dylan Merola, USMC | Rancho Cucamonga, CA

Lance Cpl. Kareem Nikoui, USMC | Norco, CA

Cpl. Daegan William-Tyeler Page, USMC | Omaha, NE

Sgt. Johanny Rosario, USMC | Lawrence, MA

Cpl. Humberto Sanchez, USMC | Logansport, IN

Lance Cpl. Jared Schmitz, USMC | Wentzville, MO

Navy Corpsman Maxton Soviak, US Navy | Berlin Heights, OH
---
Editor's note: This article has been updated to reflect more recent reporting that confirmed there was only one suicide bomber.
Read Next: 'Devoted' Marine From Southern California Among Service Members Killed in Kabul