Jariko Denman loved two things as a kid: the military and movies.
Every day after school, he'd watch films like Platoon, Full Metal Jacket, or Uncommon Valor.
"I wanted to be in the military, and I was fascinated by war, and that was really the only way I could kind of get a glimpse at it was through movies," Denman said.
Even then, he could tell when certain things were fake, or not as they would've happened in real life.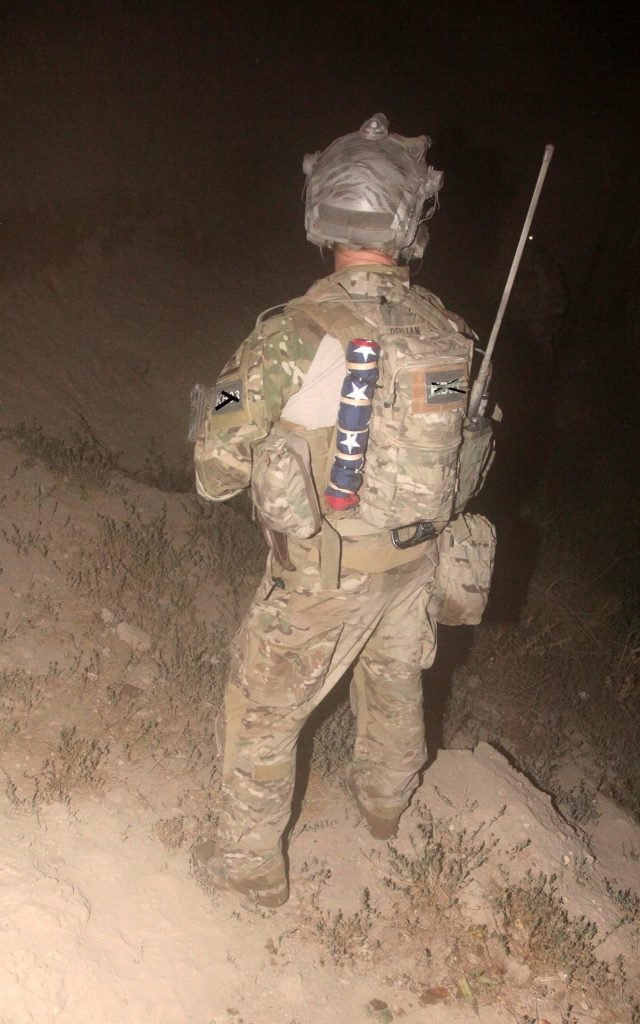 "It's always something that I've really kind of been drawn to is making those things better."
Now, he gets to do it for a living as a tech advisor in Los Angeles, consulting for military films on everything from the screenplay to costumes and props.
"Anytime there's a firefight or any big gun scenes, I'm working with the stunt department to choreograph those fight scenes to not only get a great shot that's entertaining and looks good but also authentic — that guys are doing things they'd normally be doing and making it as authentic as possible," he said.
Denman's passion stems from a family history of military service; both of his grandfathers served in the Navy during World War II and his father and brother retired from the Army. He joined the Army straight out of high school and spent 20 years in the service, including a dozen or so in the 2nd Ranger Battalion at Fort Lewis, where he deployed 15 times (and met Black Rifle Coffee Company co-founder Mat Best).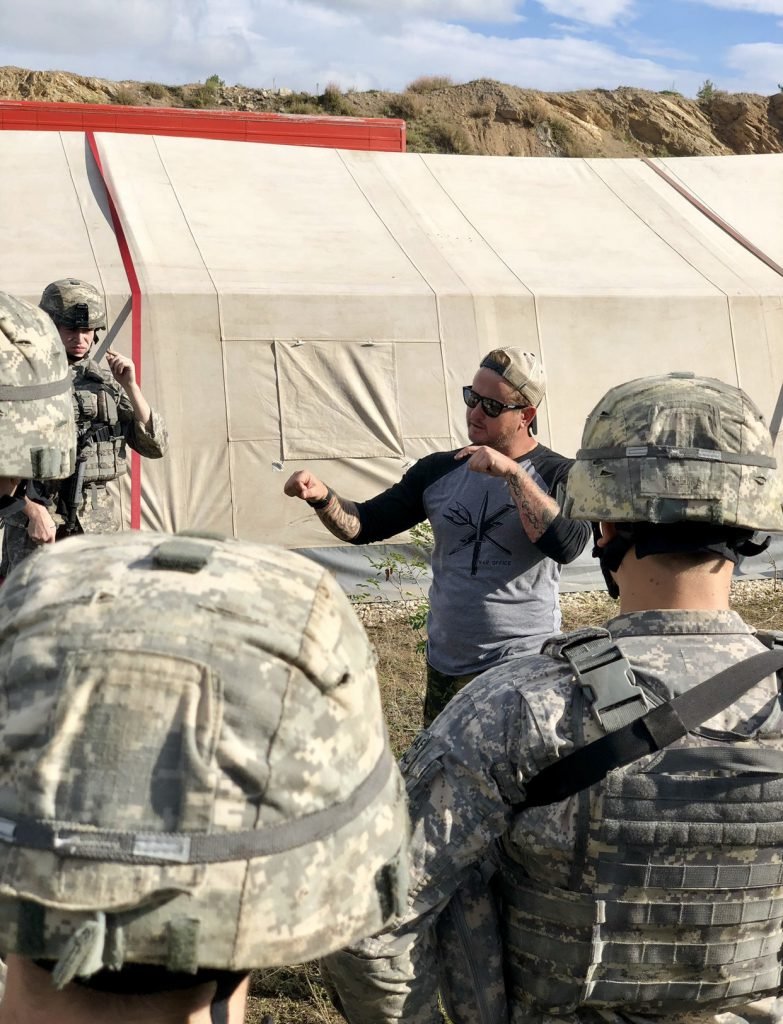 He ended his career in 2017 as an ROTC instructor at St. John's University in Queens, New York City, and was thinking about traveling or going to school after retirement. That's when a friend who knew someone in the film industry asked Denman if he'd be interested in advising on a National Geographic miniseries, The Long Road Home.
"It was something that I thought would just be a cool experience less than would be an opportunity for a future career," Denman said. But a few months later, he got his second gig. Then another.
So far, he's worked on a TV series, five recruiting commercials for the Army, and four movies, including The Outpost, which came out earlier this year and is based on the true story of the 2009 Battle of Kamdesh in Afghanistan.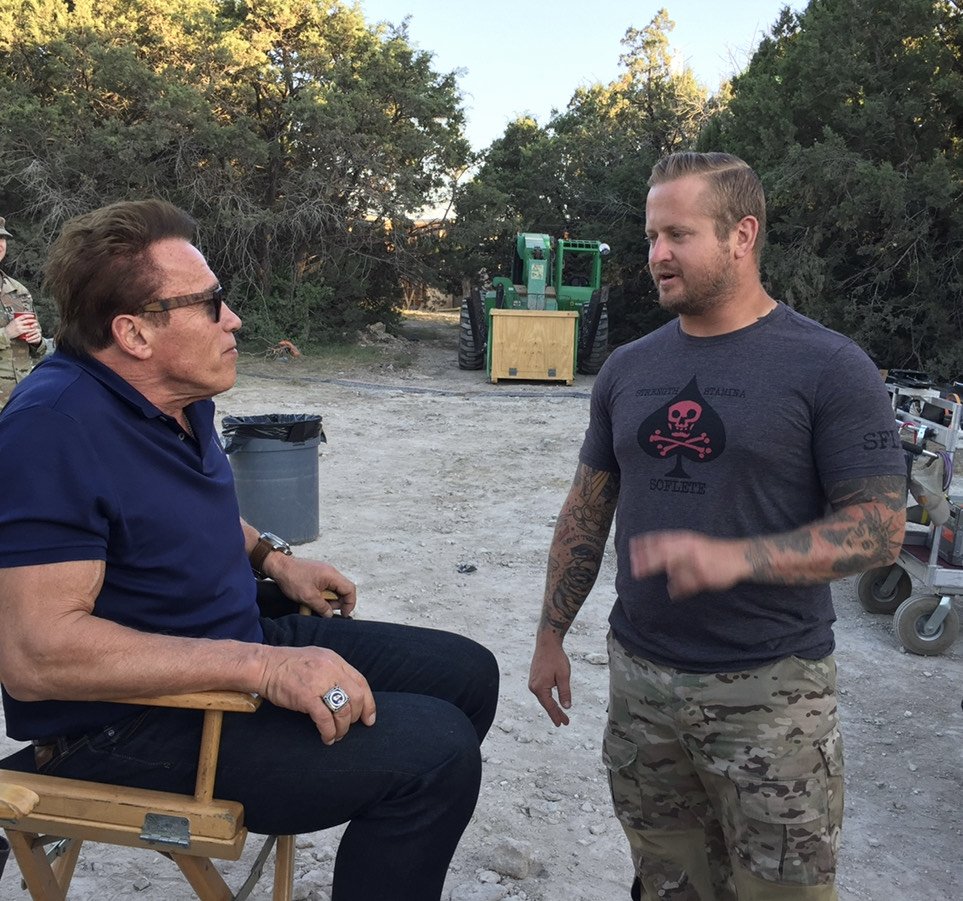 Denman said he's usually hired during a movie's preproduction stage to help department heads know the type of uniforms and guns that would have been used at the time a movie is set.
The Outpost producer Paul Merryman said Denman gave him a full education on plate carriers and the type of equipment each soldier would have carried at the time that distinguished him from another.
"It was much more complex than any one of us thought," Merryman said. "He was crucial because if something was wrong, we were going to get called out for it. Our director knew that early on. Jariko was always like, 'They're going to call bullshit on that. This is inaccurate. If you do it this way, you're going to get laughed at.'"
"Jariko is very unfiltered in the best of ways," he continued. "That made the collaboration work that much better because we can get straight down to it: What's wrong? How do we fix it? How do we do this right?"
He said he once saw Denman yell at the director when one of the actors improvised a line and referred to someone as "Sarge."
"He cares about how his brothers are portrayed, and he will fight tooth and nail to do something properly and make something look good to prevent someone or a group of someones from being embarrassed because he cares about reputation and integrity, and he cares about the craft," Merryman said.
Denman sees it as a personal responsibility — not just a professional one.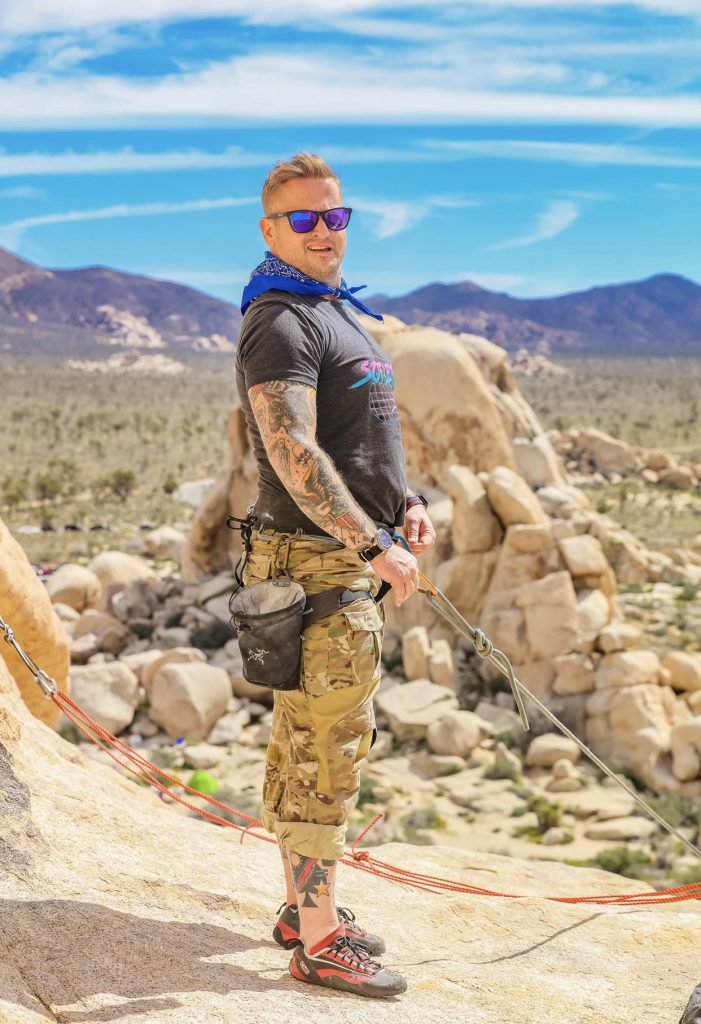 "Your average civilian doesn't know any military members or veterans. They're gleaning all their opinions about who a veteran or who a soldier or a Marine is through pop culture, and that's through movies and TV now. So, it's up to us as veterans in this industry to really try to make all these things as […] authentic as possible," he said.
Denman's dream is to produce and direct military movies himself, and he's been using the slower pace of the last few months to work on a few projects.
He's also currently working on a movie with a famous actor, whose name he can't reveal just yet. And some days, he still has to pinch himself.
"I was like, Holy shit, I never thought I would be doing this — waking up to go and hang out with this dude all day every day and tell him war stories and wrestle and go shooting, you know," he said.
"I do enjoy telling people what I do. It's a cool fucking job. I'm very, very blessed to have it."