As a newly commissioned Navy SEAL officer, Jason Redman made a critical mistake during an operation in Afghanistan that led to a loss of confidence from his subordinates and superiors. In the wake of the incident, his command sent him to Army Ranger School to enhance his leadership abilities. Redman says the demanding leadership course transformed him.
Since retiring from the Navy in 2013, Redman, who overcame grievous wounds he suffered in Iraq in 2007, has authored two bestselling books. The Trident is about his evolution and growth as a SEAL leader, and Overcome is about how people can adapt special operations habits and mind-sets to improve their everyday lives and become better leaders.
Coffee or Die Magazine sat down with Redman, now a public speaker and leadership consultant, to discuss the mission that nearly killed him, recovery, post-traumatic stress, leadership lessons, and more.
This interview has been edited for length and clarity.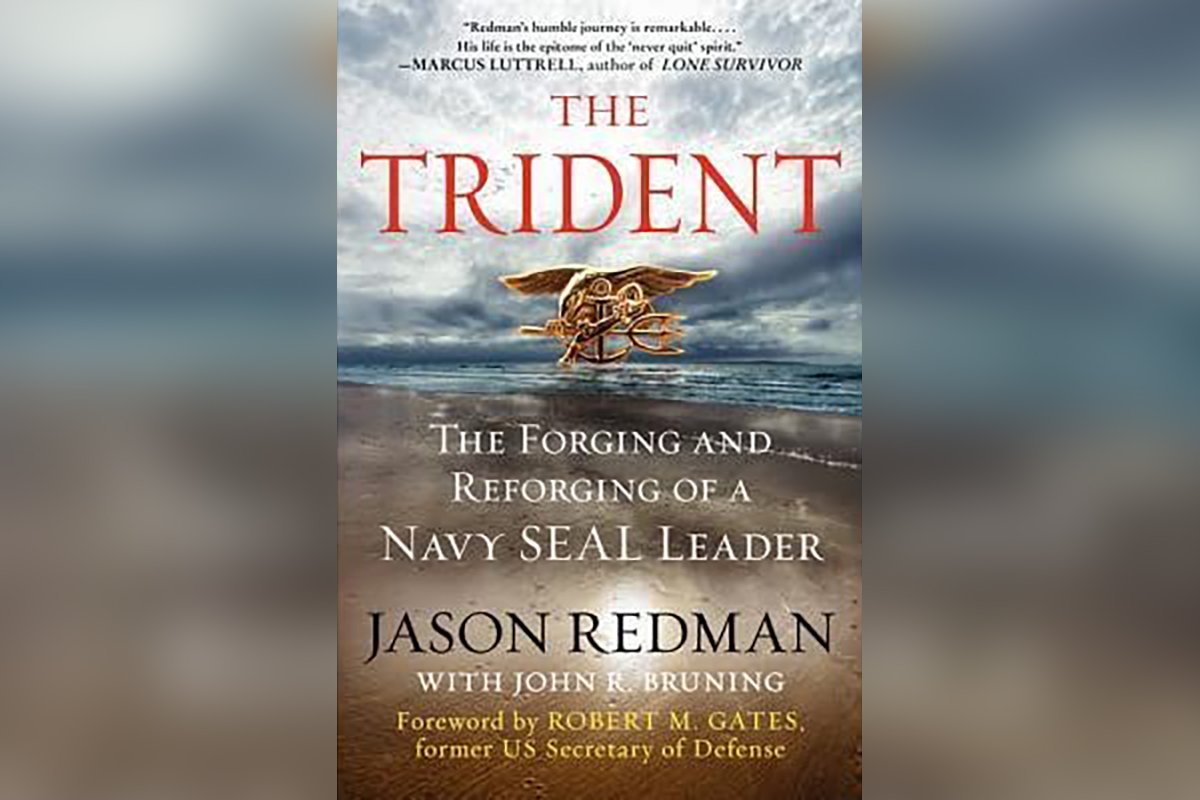 COD: Our questions are based on your book, The Trident. It wasn't what I was expecting. Do you hear that from others?
JR: That's the No. 1 thing I hear from the book. I don't know what people are expecting. I think most people are expecting a typical SEAL book in which we talk about BUD/S, we talk about how great we are, and then we talk about some missions we did. I talk about Ranger School. I talk about screwing up. And I talk about growing up as a leader.
COD: You attended Ranger School, which you attribute with transforming you into a much better leader. How did that transformation occur?
JR: A lot of people don't realize Ranger School — really at its heart and soul — is a leadership school. One of the unique things about Ranger School is nobody wears any rank. You get placed into leadership positions, and you get graded during those times. It teaches you how to lead in chaotic situations, in stressful situations when people aren't at their best — when people sometimes are looking more at their own selfish interests versus the interests of the teams. I think that is the highest level of leadership.
COD: You mentioned that you were once told by a respected authority figure that you were awesome 95% of the time. It was the other 5% that got you in trouble. Does that 5% still show itself?
JR: Absolutely. The difference is, I'm very aware of it. And that's a big thing I talk to leaders about; we can't totally eradicate all the weaknesses and flaws we carry. That's part of what makes you human. But you can be very aware. At times — especially in emotional moments or when I'm tired or I've been drinking — I have a tendency to do impulsive things or make decisions without fully thinking them through. As I get older, I am much more aware of that.
COD: Your book The Trident talks about late-night boozing and wild behavior with your teammates while you were their ranking officer. How does that impact a leader's ability to lead effectively?
JR: It's a razor-thin balance. Because I was a prior enlisted guy, I wanted to burn it down just like I used to. I mean, you want to build a relationship with the guys that you lead and work with. But this is a hard lesson that I came to find out much later. In leadership and as a parent, you're a leader. I don't care if you're in the bank or on the battlefield. People don't want a friend. They would like a friend, but if they have to choose between a friend and a leader, they will choose a leader all day. They may bitch about how strict that leader is, or whatever they don't like, but if a leader is good, if they help you to be successful and create structure and discipline and allow you to kick ass and take names, people will value that.
That's why it's more important to be a leader than a friend. If you can do both, fantastic. But you've got to be careful to not blur that line. And if you blur that line, you need to blur it on the side of leadership and not on the side of friendship.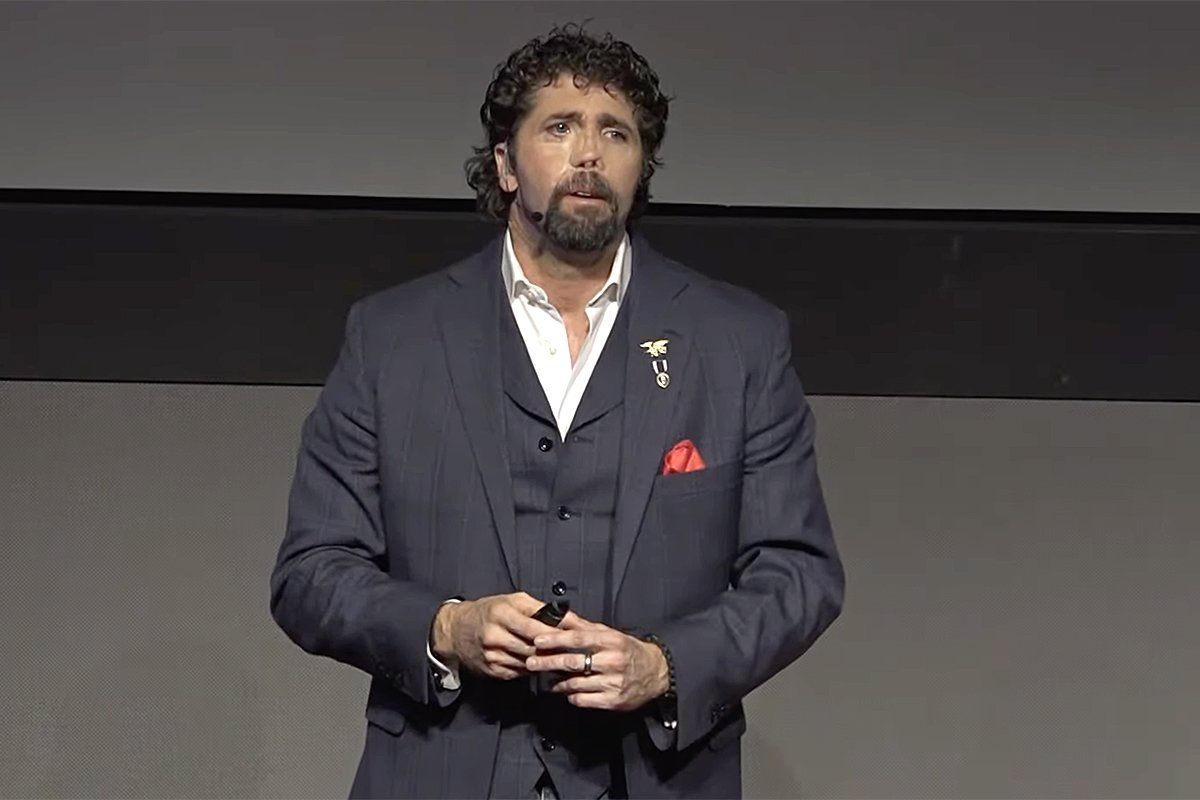 COD: An operation in Iraq where you were shot multiple times, once in the face, nearly killed you. You mentioned that you had a gut feeling about that operation going in. Are you able to explain why you felt that way?
JR: Yeah, I mean, I think all of us felt it. I kind of describe it as a Spidey sense — everything was kind of on high alert. My body felt electric, and I knew something was about to happen. I made the mistake of confusing that feeling with just a lot of fear. We knew we were up against pretty dangerous individuals, and then we watched these individuals go hide in this super dense vegetation. So there were a lot of unknowns and uncertainty and a high level of stress. I should have listened to my gut.
COD: Whenever anyone makes a high-pressure decision, and it's not the right decision, it follows you for a while, and it's like, Damn, I wish I had done this or that instead. Does that feeling linger for you still?
JR: No, it doesn't. I'll be honest, I kicked myself in the hospital probably for about the first four or five days. I should have gone left. I should have gone right. We should have done this. I should have done that. But this is a big thing that I speak to people about now. Man, you can't change the past; all you can do is drive forward and shape the future. So even if you made a terrible mistake, learn from it and drive forward. That's all you can do, because otherwise it does no good to sit there and just kick the shit out of yourself. That does nothing, and I kind of hit that realization in the hospital.
COD: After undergoing multiple surgeries, recovery must have been mentally and emotionally draining. What's the key to getting through something like that?
JR: Moving forward and understanding that it's not linear. It's not just constantly moving forward. When I talk to wounded warriors, first responders, or anyone recovering from traumatic injuries, I tell them this: Oftentimes, your medical path will be one step forward and two steps back. It's going to be hard; it's going to be painful. There's going to be a lot of stuff you're not going to like, but you keep putting one foot in front of the other. Sometimes you're going to get knocked back. Get back up and you keep moving forward. That's what we do.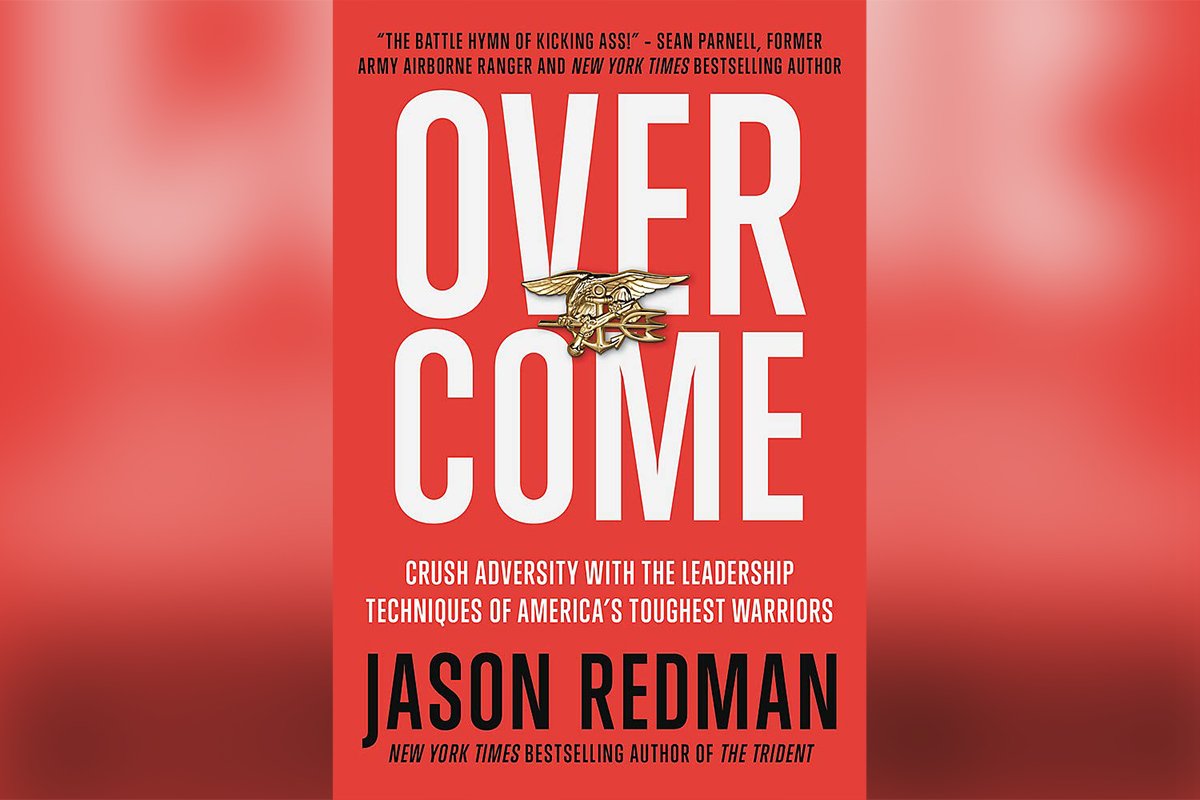 COD: Many veterans suffer with post-traumatic stress. Have you experienced it? And if so, how do you cope with it?
JR: I did come home and get diagnosed with PTSD. For me, it manifested as anxiety and inability to sleep. I relived the firefight for a while — the first year or so maybe. That became a lot of sleep issues, and I was hyper vigilant. I felt like everything was a little bit of a threat when I first got home, but that seemed to taper off over time. I worked with myself mentally. I was lucky in that all the people we killed during my two combat deployments were enemy combatants; we never accidentally killed noncombatants. And I was fortunate to not have any friends blown apart in front of me. Individuals were shot, but none of it was devastatingly graphic. I feel I was mentally prepared for the things I saw and experienced.
When I got infections in my face as I was recovering, one of the divers at our command recommended hyperbaric chamber treatments to help fight the infection. So I did that. Well, fast-forward to today, and they're using that as a treatment for PTSD and [traumatic brain injury]. So now my wife and I wonder if that treatment helped me with PTSD, and we just didn't know it at the time.
COD: When you were in the hospital, you posted a message on the door to your room, saying you were injured doing a job you love for the country you love, and people should not feel sorry for you. Why did you feel the need to write that?
JR: In the beginning, I had some people visit who were just expressing a lot of pity and kind of putting me into that box, like Hey, this is who you're going to be. You're going to be this broken individual. You're never going to be able to really recover and be successful again. That really bugged me. And I will admit; I was kind of struggling with what happened and how I was going to drive forward. So those people kind of did me a favor because it kind of sparked me to say, Hey, that isn't going to be me.
I talk about the victim versus the victim mind-set, and I think America right now has got this huge victim mind-set. Everybody's a victim; everybody's offended by everything. Everybody is told that you cannot lead yourself; the government and everybody else has to save you. And that's just not true. That time in the hospital was a perfect example of people trying to place me in a box, and I said, "That's not going to be me." That's how the sign on the door came to be.
Read Next: 11 Questions & A Cup of Coffee: Nirvana and Soundgarden Member Turned Green Beret Jason Everman