The young prankster from Jaws — seen scaring Amity Island beachgoers with a fake great white dorsal fin — is all grown up, and he will soon be made a police chief on Martha's Vineyard. Nearly 50 years after starring in the iconic hoax scene from Steven Spielberg's classic horror movie, Jonathan Searle is assuming the highest position of the Edgartown Police Department, the largest department on the island.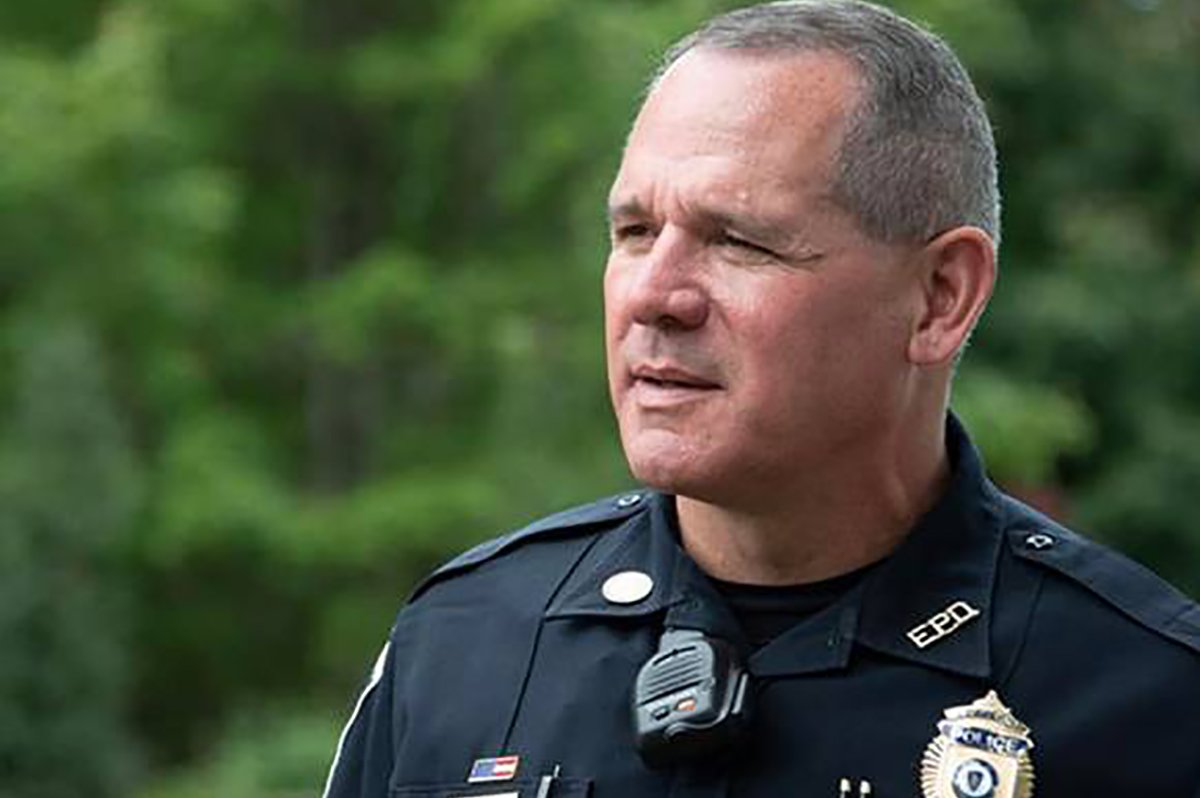 According to IMDb, the joke-playing kid in Jaws was Searle's only acting role, though he's moved on to protecting the very people his character once scared. According to the Vineyard Gazette, Searle was elected to become the department's new chief in a 3-1 vote on May 16. Searle has served in the Edgartown Police Department for 36 years, where his father also served as chief from 1981 to 1995.
In the famous scene, Searle and his brother Steven don their snorkels and a cardboard shark fin to terrify swimmers. The tourists on Amity Island — a fictional stand-in for Martha's Vineyard, where the film was shot — are already tense from a series of shark attacks when the kids decide to play their prank. When the Searle brothers surface, they're met with the business end of an M1 Garand. Soon after Searle narrowly avoids a few .30-06 bullets intended for the great white, Jaws gets bloody as the killer shark begins to rack up deep-water kills.
Now, 47 years after Brody, Quint, and Hooper took on the biggest threat the island had ever seen, Searle is filling Brody's shoes as police chief and has sworn to keep the citizens of Massachusetts' most popular island safe — though more likely from crime than from man-hunting sharks.
Read Next: