A few nights ago, my bride and I revisited one of the Christmas movie standards, Frank Capra's It's a Wonderful Life starring Jimmy Stewart and Donna Reed.
It's the one where Stewart nearly throws himself into a snowy river on the bridge out of Bedford Falls on Christmas Eve. Stewart's character, George Bailey, who is really the town's benefactor and civic leader, believes his life has been a waste and his family would be better off without him.
It takes an angel, an avuncular spirit named Clarence, to produce a Scrooge-like dream about what the town would have been like if George Bailey never lived. Without Bailey, Bedford Falls' citizenry would have been in the clutches of Old Man Potter, Scrooge personified.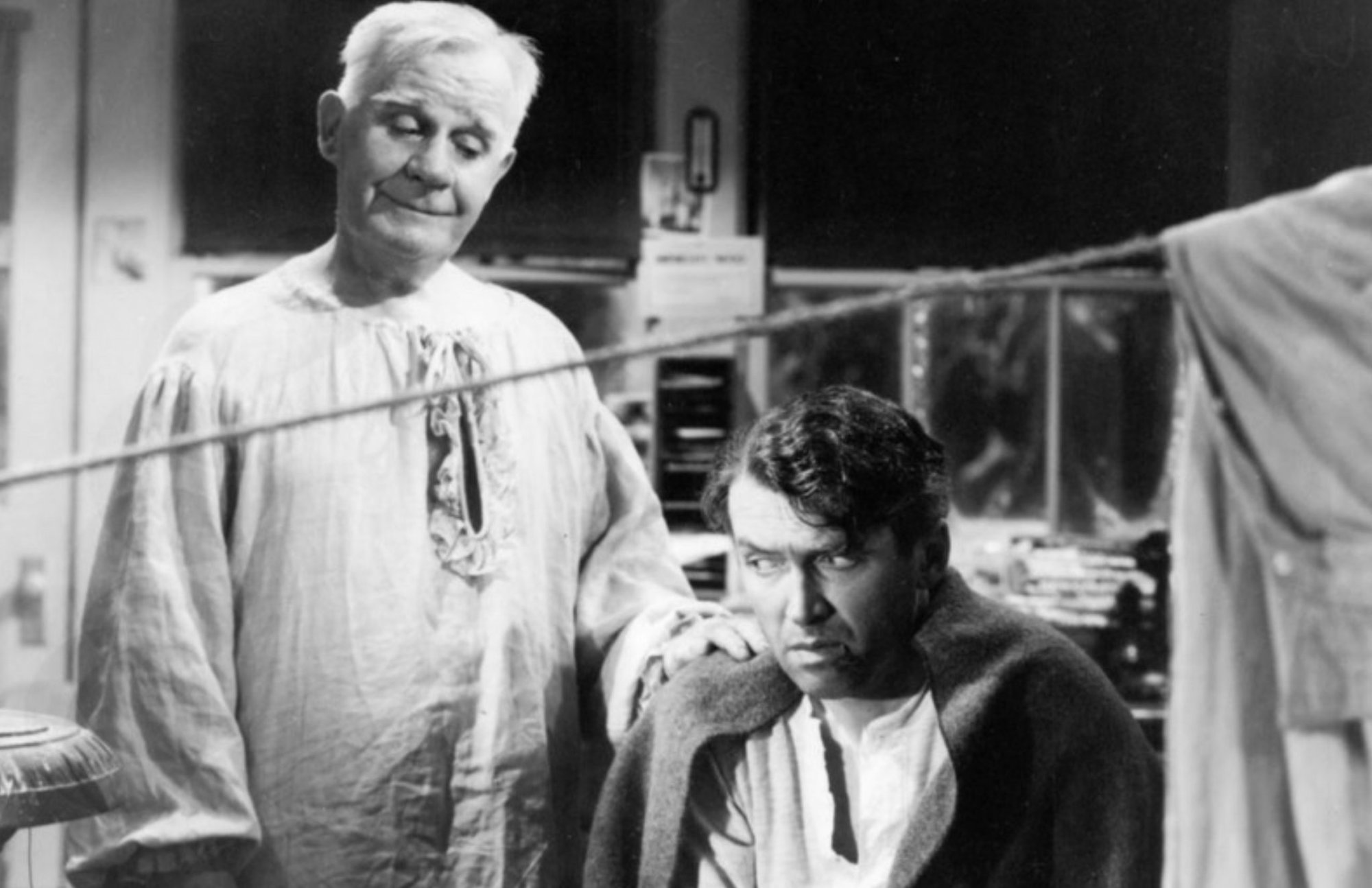 The Christmas lesson learned and Bailey resurrected, Stewart returns home to his loving wife, Mary, and their great kids. Clarence earns his wings. Jimmy Stewart and Donna Reed light up every moment they are on screen together.
The movie was made in 1946, a year after Capra and Stewart finished real-life roles in World War II. Capra poured his heart and soul into making the Why We Fight documentaries. That takes on a particular resonance in years where we have seen neo-Nazis marching and fighting in our streets.
Capra filmed Why We Fight to show our parents and grandparents why defeating the rancid evil of Nazism mattered so much to the future of a decent world. But that was Capra.
Stewart joined the Army Air Corps at age 33, a decade or more older than the wave of young men who would be needed for the infantry to storm beaches and take cities. He was already an accomplished pilot, and he argued his way from Hollywood all the way up the chain of command to fly 24 combat missions over Europe.
He flew so much combat he was grounded as "flak happy," what would come to be known as post-traumatic stress. He also was awarded the Distinguished Flying Cross.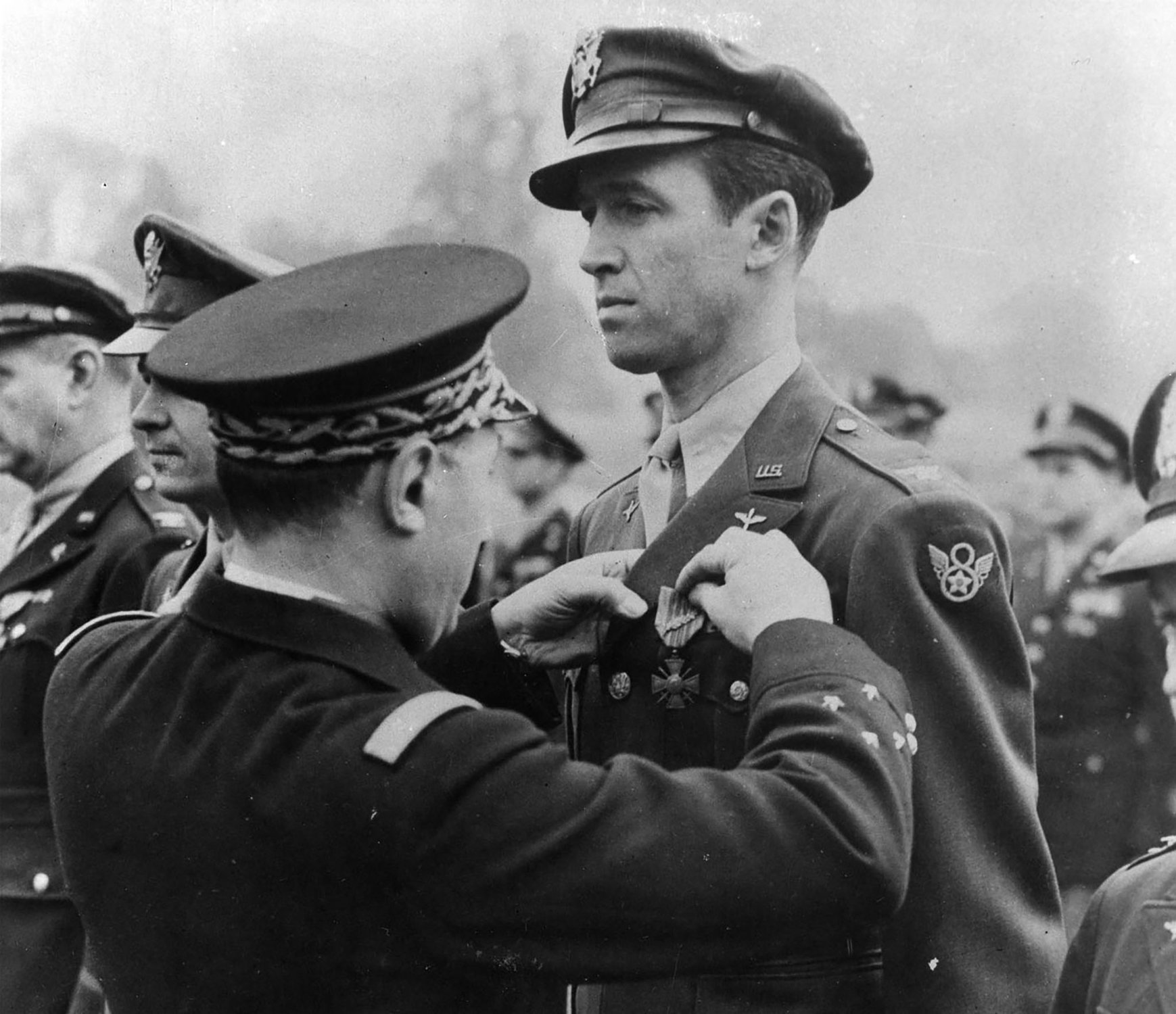 In his web post, "Saluting America's Veterans," writer Ned Forney recounts that when Stewart was asked why he wanted to leave Hollywood to fly combat missions over Nazi Germany, he said, "This country's conscience is bigger than all the studios in Hollywood put together."
He left his Oscar statuette from The Philadelphia Story with his father, who displayed it proudly at his hardware store in a Pennsylvania hometown with a Main Street that could have doubled for Bedford Falls.
Stewart returned with a load of combat trauma stress. Capra and Stewart were finding their way home. Capra struggled to explain to Stewart what It's a Wonderful Life was all about. But remember, these were a couple of war veterans.
Recounted in Mark Harris' Five Came Back: A Story of Hollywood and the Second World War, Capra shares that the story was "about a small town guy who thinks he's a failure and wishes he had never been born." Stewart's agent was not charmed.
Stewart, still shouldering PTS, responded, "If you want me to do a movie about me committing suicide, with an angel with no wings named Clarence, I'm your boy."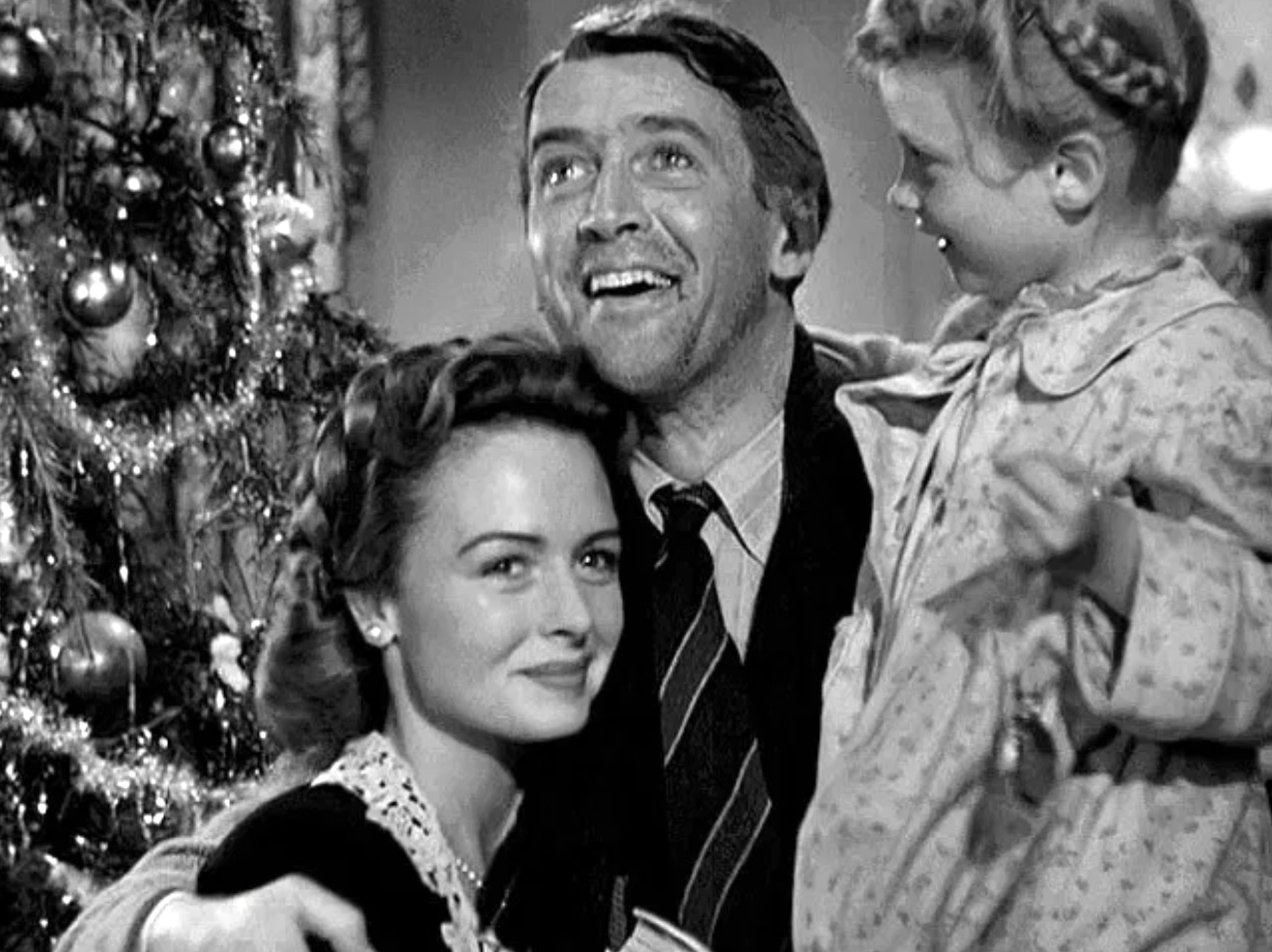 The movie was not an overnight success, even with five Academy Award nominations. It wasn't until the flick slipped into public domain and started airing on TV for Christmas that it became a classic. It is now one of the American Film Institute's 100 Best Films of All Time.
What did I see this time? When George Bailey melts down over money troubles and family burdens, I see Jimmy Stewart run out into the dark night, eyes wild, arms waving, in free-falling PTS suicidality. Clarence the guardian angel gets George out of the icy river, reviews what his life meant to every one of his friends and family, and earns his wings.
I think of my vet buddy who had half his platoon wiped out on Christmas Eve in Vietnam. I think of Iraqi-Afghan vets facing their own dark nights, and I think about how Jimmy Stewart survived the war — and the homecoming. If you are in a dark place this holiday, be on the lookout for your own Clarence and let him in. Earning our wings means letting life find a way.