Joseph Galloway, the legendary American war correspondent best known for his book-turned-Hollywood-blockbuster that chronicled a pivotal 1965 battle in Vietnam, died Wednesday morning, Aug. 18, of complications from a heart attack, The Washington Post reported. He was 79.
Galloway spent 22 years as a war correspondent and bureau chief for United Press International. During four tours of duty as a UPI correspondent, Galloway provided extensive coverage of the war in Vietnam, earning the respect and admiration of fellow journalists and the soldiers whose lives he reported on.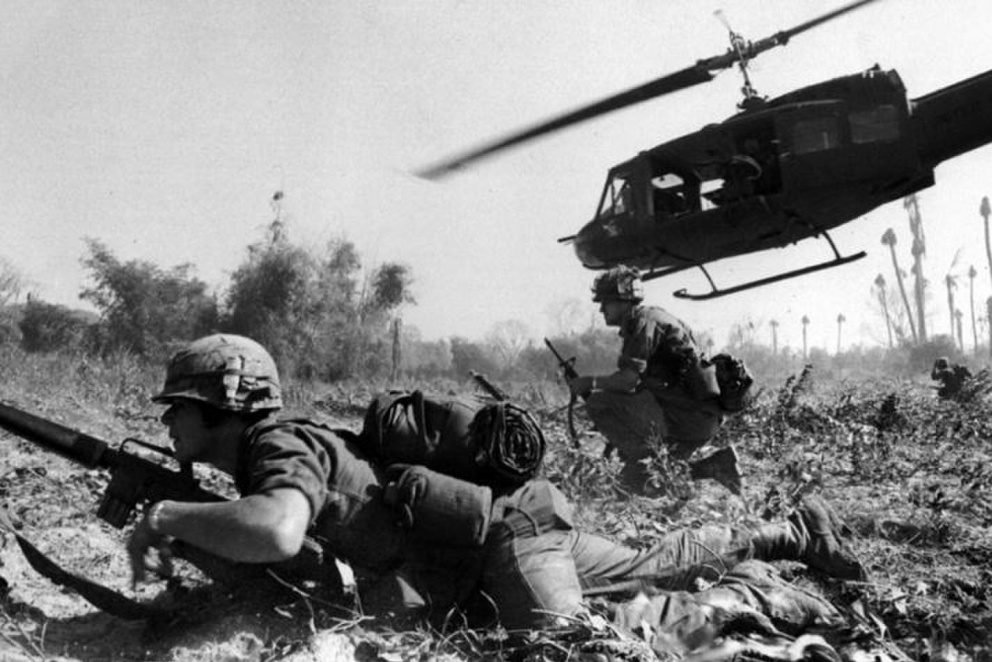 "Ever the soldier's friend who lived in the mud with them and endured their privations, he was my generation's Ernie Pyle," San Antonio Express-News senior reporter Sig Christenson wrote in a tribute published by the Military Reporters & Editors Association. "I so grieve his loss."
In November 1965, Galloway jumped on an Army helicopter with members of the 1st Battalion, 7th Cavalry Regiment, for an air assault operation into Vietnam's Ia Drang Valley. The roughly 450 American soldiers, led by then Lt. Col. Hal Moore, were quickly surrounded by 2,000 North Vietnamese soldiers in a bloody fight that became one of the most significant battles of the war. An Army pilot later called the Battle of Ia Drang "hell on Earth, for a short period of time."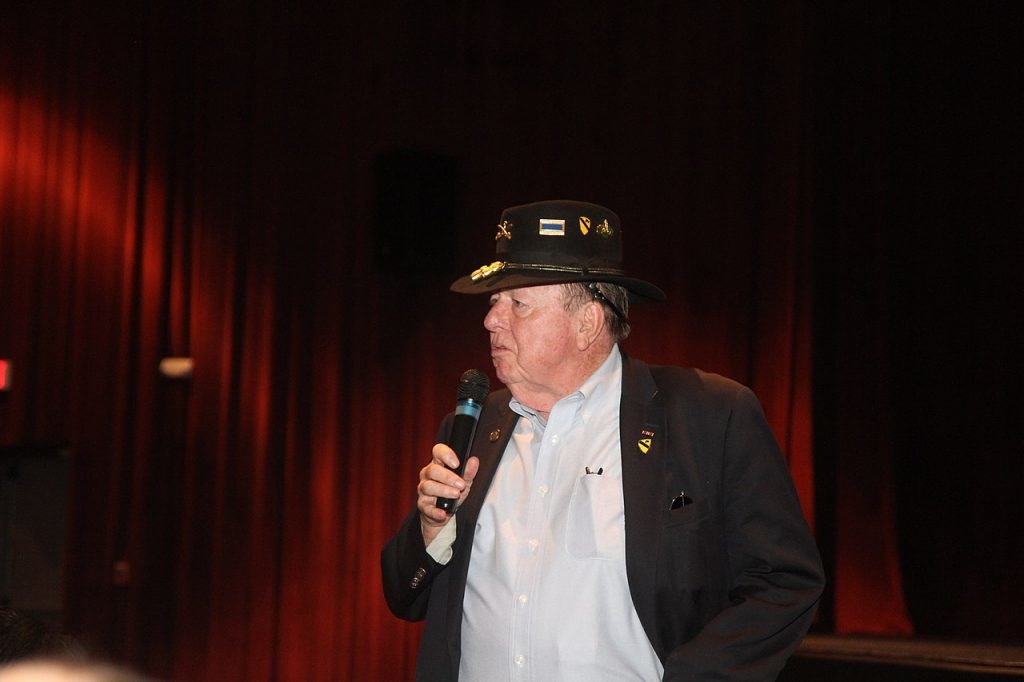 Galloway "carried an M16 rifle alongside his notebook and cameras, and in the heat of battle, he charged into the fray to pull an Army private out of the flames of a napalm blast," according to The Washington Post. More than three decades later, the Army awarded the Bronze Star with V — the military's fourth-highest award for valor in combat — to Galloway for his actions under fire in the battle. According to The Associated Press, Galloway "is the only civilian awarded a medal of valor by the U.S. Army for actions in combat during the Vietnam War."
"At that time and that place, he was a soldier," Maj. Gen. Joseph K. Kellogg said when the Army awarded Galloway the Bronze Star Medal. "He was a soldier in spirit, he was a soldier in actions and he was a soldier in deeds."
Galloway accepted the medal "in memory of the 70-plus reporters and photographers who were killed covering the Vietnam War, trying to tell the truth and keep the country free."
In 1992, Galloway published We Were Soldiers Once … and Young, the intricately detailed, bestselling chronicle of the Battle of Ia Drang, which he co-authored with retired Lt. Gen. Harold "Hal" Moore. The battle resulted in hundreds of American casualties and three Medals of Honor. Galloway and Moore's book was adapted for the big screen in Mel Gibson's 2002 film We Were Soldiers, in which Barry Pepper portrayed Galloway and Mel Gibson played Moore.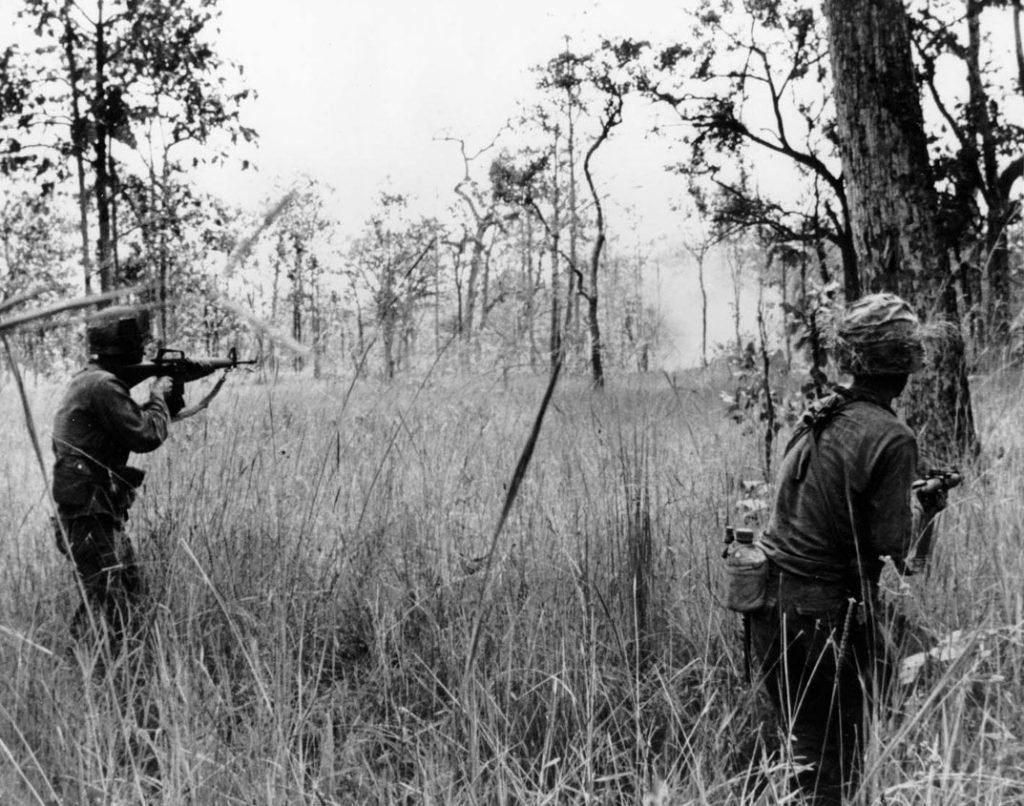 "What I saw and wrote about broke my heart a thousand times, but it also gave me the best and most loyal friends of my life," Galloway said in a 2001 interview with the Victoria Advocate, according to The Washington Post. "The soldiers accepted me as one of them, and I can think of no higher honor."
A former colleague, Lewis Lord, described Galloway as "a most unlikely anti-war activist," according to The New York Times, adding, "He hates war, and he loves soldiers."
In 2002, Galloway joined the staff at Knight Ridder — one of the few journalistic outlets that deeply scrutinized the Bush administration's rationale for invading Iraq. A vocal critic of the administration, Galloway was later portrayed by fellow Texan Tommy Lee Jones in Rob Reiner's 2017 film Shock and Awe, which tells the story of Knight Ridder's standout reporting against the mass-media war drum that helped the administration make the case for war. He was highly critical of Vice President Dick Cheney and Defense Secretary Donald Rumsfeld, two of the war's main architects.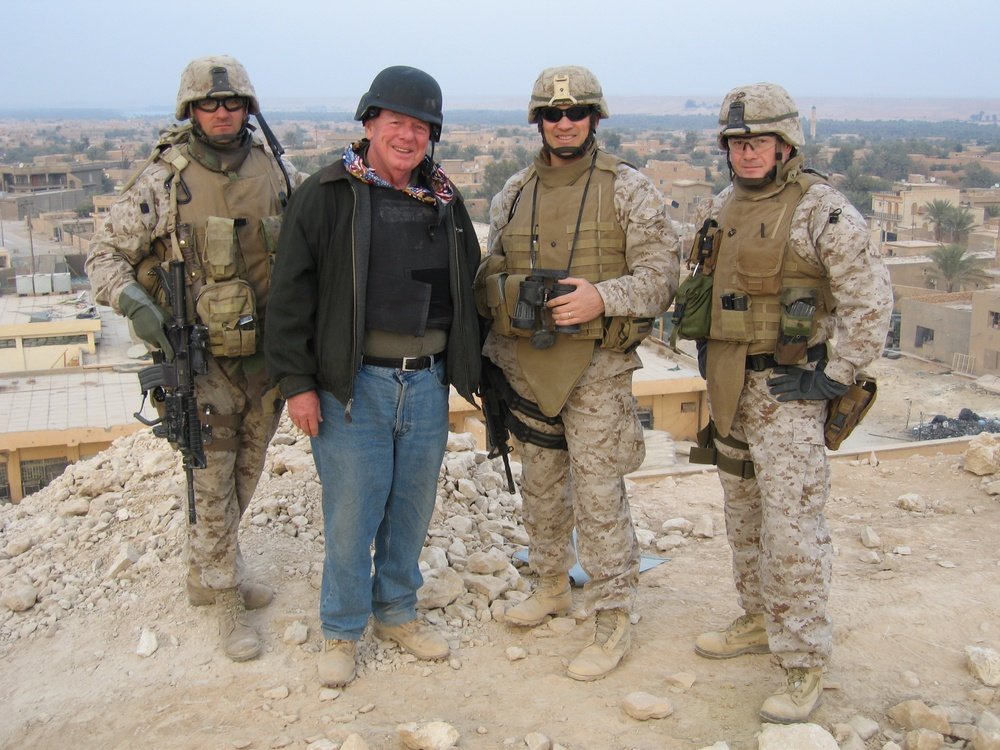 "Galloway gave Rumsfeld such hell in his columns for Knight Ridder and McClatchy News Service that Rumsfeld invited him to the Pentagon for a charm offensive over lunch. It didn't work," Army veteran and former UPI and AP reporter Dennis Anderson told Coffee or Die Magazine. "Over the fine China and silver, the non-combat former Navy pilot who was secretary of defense asked why Galloway didn't think he cared about soldiers. 'Because you've never had one die in your arms,' Galloway responded. […] Joe was never afraid to speak, or snarl, truth to power, and that put him sideways with Rumsfeld. I can tell you this much: A lot of people will miss Joe Galloway. Rumsfeld, not so much, I think."
Galloway also served as a consultant for Ken Burns' 2017 documentary The Vietnam War. His contributions helped create one of the most comprehensive examinations of the divisive conflict.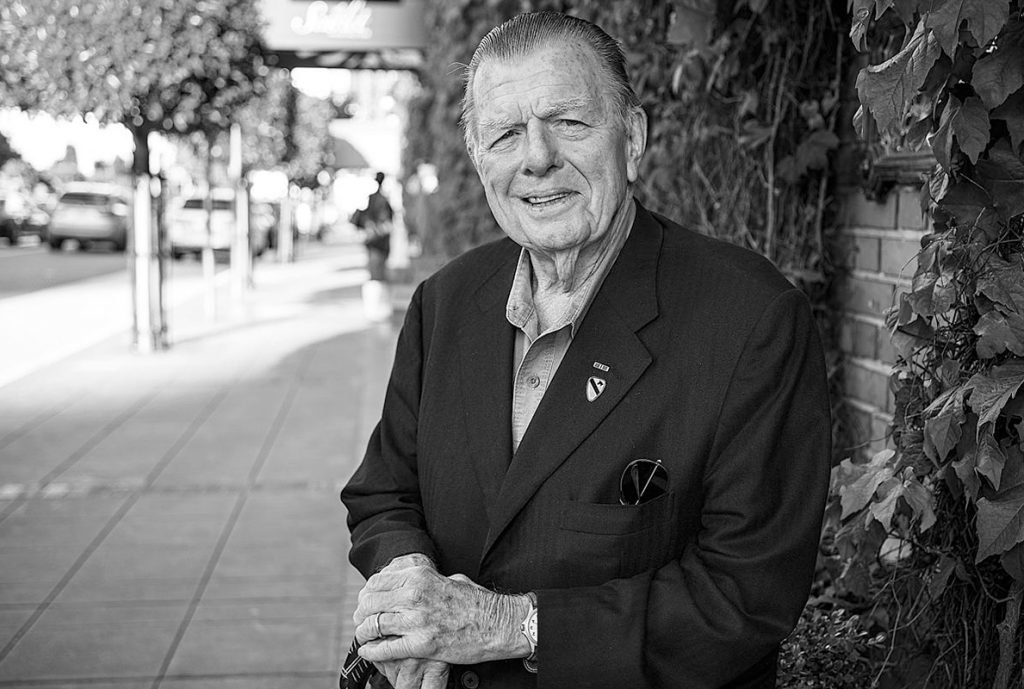 "He never went to college, but he was one of, if not the, most gifted writers in our profession, in which his death will leave an enormous hole at a time when our country desperately needs more like him," longtime friend and editor John Walcott told the AP. "He never sought fame nor tried to make himself the star of his stories. As sources, he valued sergeants more than brand name generals and political appointees."
"He was the kindest, most gentle and loving man," Grace Galloway, his wife, told the AP. "He loved the boys and girls of the U.S. military. He loved his country."
Joe Galloway is survived by his wife, Grace, his two sons, and a stepdaughter.
Read Next: 4 Stories You (Probably) Didn't Know About War Correspondent Ernie Pyle