On Feb. 25, 2015, Marine Master Gunnery Sgt. John "Big Daddy" Croft was on liberty two weeks from retirement, and driving to give a motivational speech at the University of California at Santa Barbara, when staffers for Gen. Joseph Dunford Jr., the Marine Corps commandant at the time, called at 5:30 p.m.
In Washington, DC, the general was preparing to testify before Congress the next morning, and staffers expected a representative to grill him on mental health skills training that had occurred at Camp Pendleton two years before.
Croft had attended and evaluated the course that taught people how to recognize mental health issues and the proper steps to take to help. The Pentagon didn't have any information about the program, so they put an urgent data call out to the field.
The frenzied staffers tracked down Croft and asked for his help. They needed him to draft talking points about the program to help save the day for the commandant, and he only had a couple of hours.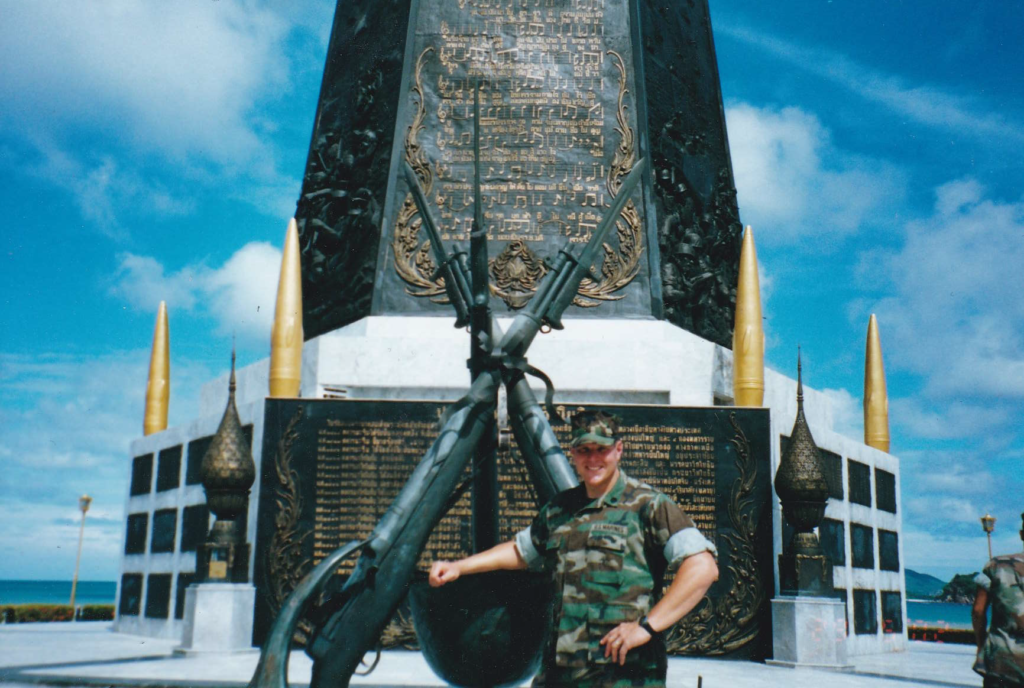 "I wrote a one-pager in McDonald's on my way to UCSB," he said. "And the next day [Gen. Dunford] is on C-SPAN speaking about it."
This anecdote captures the spirit of John Croft, who grew up in Fontana, California, and served nearly 27 years in the Marines. He joined Black Rifle Coffee Company two years ago as the director of operations. He knew that helping the service continue the dialogue on mental health would ultimately help people across the service, so he scrambled to offer his insight.
Taking care of people is the retired Force Reconnaissance Marine's specialty, and he honed his craft through a military career that took him around the world during 14 overseas deployments and gave him the opportunity to jump out of planes as well as work as a combat diver and sniper.
Now, he splits his time between Salt Lake City and Manchester, Tennessee, leading and mentoring BRCC production and fulfillment teams. He's responsible for all aspects of roasted coffee and apparel production and the logistics of getting various goods to customers.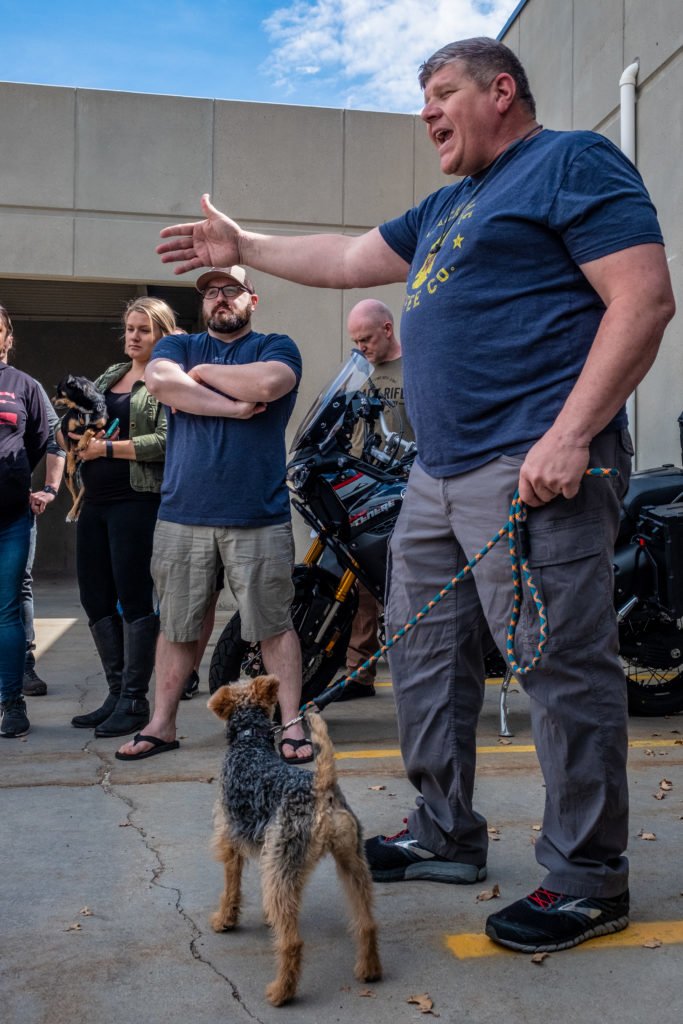 The Marines, he said, prepared him for success in civilian business.
"I love it man — everything you do in the military can prep you for a career in the civilian field if you have the right mindset," he said. "If you're quick to be able to recognize a situation or scenario and say, 'I dealt with this before,' the frame of reference is there."
According to Croft, people leaving the service should give the civilian sector a chance and not think their only options are to become government civilians or contractors. "They can flip the script," Croft said. "Every scenario I've encountered in a civilian role, I can directly tie back to a military experience."
Companies are "hungry for people who have the knowledge, skills, and attributes to not only do the job, but to lead and manage people," he said. His formula for success is simple: "You take care of the people, they will take care of the mission — that's the bottom line."
The core of his leadership style is a three-pronged approach that he shared with Coffee or Die Magazine.
1. Mutual respect from the first meeting or handshake.
Don't hold any preconceived notions about people before you meet them, Croft said. This is tough because it goes against human nature. Sometimes people's reputations precede them — good or bad — and that's not helpful for establishing mutual respect. "Justice is the hardest leadership trait to have," he said, and it's necessary to foster mutual respect.
2. Open lines of communication at all costs.
Open communication requires unprecedented maturity and security in oneself, Croft said. Leaders can't let emotions shut down a conversation when there's bad news, disrespect, or dissent. People have to listen regardless of how the other person is communicating.
"I don't wait to talk, I listen," he said. "I put the conversation into two buckets that lets me focus 100% on them." The buckets, he said, are "tangible concerns" and "intangible insults."
Putting personal attacks into the insult bucket allows one to truly listen and hear valid concerns. When someone comes in "hot around the collar, it doesn't matter to me if it is a personal or professional issue, I listen, I strip away the bullshit, strip it away quickly, and keep focused," he said. "When the bucket is full of tangible concerns then I stop and say, 'Hey, let me seek to understand real quick — so what you're telling me is central concern one, two, three."
This tactic lets people take emotion out of the situation, he said.
3. Retribution-free environment.
If people come to you with an issue, they can't fear retribution. "No matter what, when somebody is talking to me, I support them, and I listen," he said. "I want open lines of communication to the point they tell me everything."
A retribution-free environment allows people to be open, honest, and unafraid of negative consequences because they're emotional or delivering bad news, Croft said. Taking adverse action because someone is upset degrades a subordinate's trust and confidence.
He presents these three business rules at initial meetings with his leaders, peers, and subordinates so everyone has a common starting point. "I've got to be an honest broker," he said.
Croft said his job is to take care of and protect the 113 people he leads, even if it means protecting them from themselves. He tells them, "You're more important than the coffee."
He holds people to a high standard and expects them to hold him accountable. "This place is badass because these people will call you the fuck out in a heartbeat," he said. "It's one of the best groups of people I've ever served with."
According to Croft, Black Rifle Coffee Company's CEO, Evan Hafer, has the best leader's intent and vision for success that he's ever seen: "Leave a home you love and go to a place you love to work." Croft is focused on maintaining that culture every day.
"It's all about practicing what you preach," he said.