Following the Dec. 7, 1941, attack on Pearl Harbor, Maj. John Ohmer Jr. received an urgent call from the US Army. One of the leading experts of camouflage experimentation for Army bases on the entire West Coast, Ohmer was tasked by top leaders with disguising strategic aircraft manufacturing plants as ordinary California neighborhoods.
Ohmer created illusions for America's five largest aircraft manufacturers situated in California and Washington. These manufacturing plants — from Douglas Aircraft Co., Consolidated Vultee (now Convair), North American Aviation, Lockheed Martin, and Boeing — were transformed to look like cities or towns from the air.
The deceptive plan wasn't a new concept. The British had successfully employed a similar tactic during the Battle of Britain.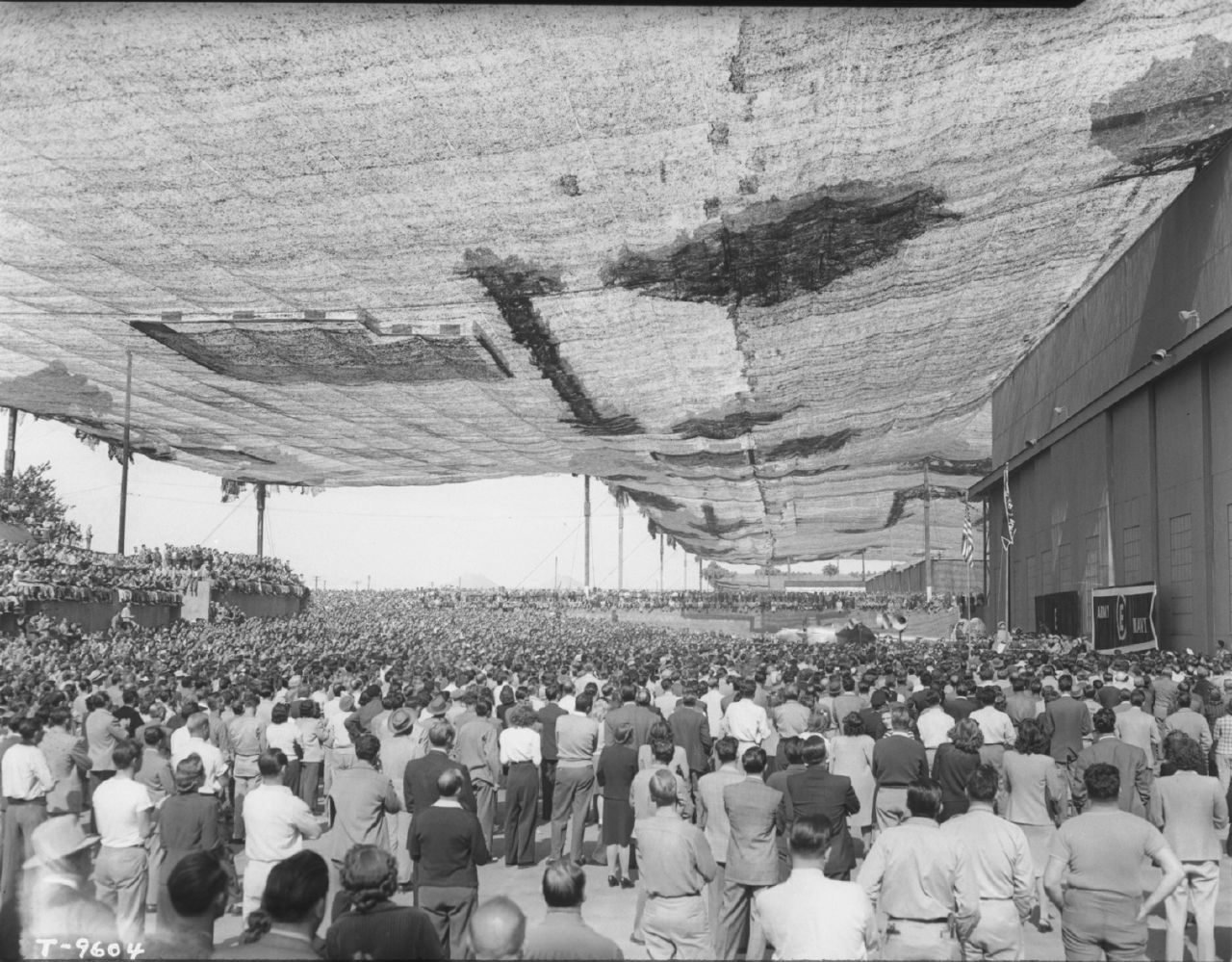 In 1940, a year after Germany invaded Poland, the powerful German Luftwaffe flew sorties over London, targeting strategic infrastructure and military bases. The Nazi warplanes strafed aircraft hangars and dropped bombs on airfields. The Germans believed their intelligence and superior airpower would cripple the British people's morale. However, some of those German bombs were wasted, thanks to the clever efforts of the British "Starfish" and "Q" sites.
Starfish sites were decoy towns built to lure German bombers away from populated areas. These sites were designed to look like burning cities so that the second waves would harmlessly drop their ordnance on the imitation sites. Another deceptive defense was Q sites — also called K sites during daytime raids — which were decoy airfields used to divert German bombers away from military targets.
On this premise, Ohmer, an amateur magician and photography hobbyist, resourced the very best talent America had to offer in his mission to disguise American aircraft plants from enemy air raids. He was assisted by the helping hands from Hollywood's Columbia Pictures, the Walt Disney Co., Metro-Goldwyn-Mayer Studios, Paramount Pictures, Twentieth Century Studios, and Universal Pictures.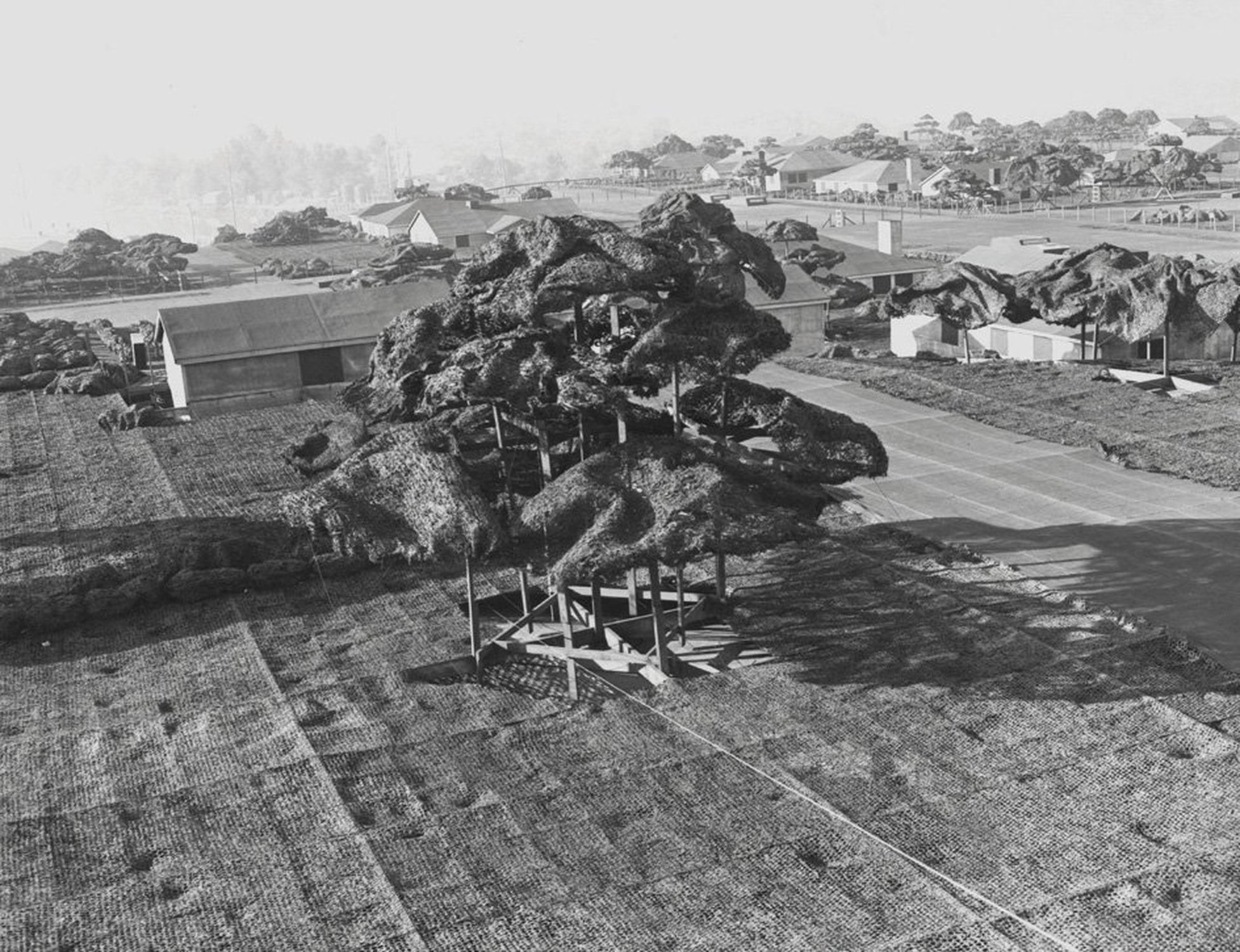 "Airfields and parking lots were painted green and lined with plants to make them look like fields of alfalfa," according to the Lockheed Martin website. "The main factory was covered with a canopy of chicken wire, netting and painted canvas to blend in with the surrounding grass. And fake trees were erected with spray-painted chicken feathers for leaves, some painted green to represent new growth and some brown to represent decaying patches."
Lockheed Martin also devised an elaborate system of underground walkways to allow freedom of movement across the plant. It even installed air ducts to provide ventilation for ongoing operations.
In order to test the camouflage's effectiveness, Ohmer took a War Department general on a reconnaissance flight over the Lockheed Martin site. Ohmer asked the general whether he could identify the plant from their vantage point, flying at an altitude of about 5,000 feet. The general said he could only see a California suburb.
Once Lockheed Martin completed its masterful disguise, other American companies, such as Boeing, followed suit. Ohmer assigned his top recruit and Hollywood set designer, John Detile, to replicate what they'd built in California at Boeing's 26-acre plant in Seattle. Boeing's so-called "Plant 2" built B-17 and B-29 bombers. The massive facility was hidden using three-dimensional wire, plywood, and canvas structures that looked like trees, houses, and schools.
The ingenious plan went off without a hitch, and the camouflaged secret cities were torn down when the war ended.
Read Next: