HBO talk show host and comedian John Oliver blasted the low pay, lack of benefits, baffling treatment rules, and insurance nightmares that plague the EMS industry in a 20-minute, not-safe-for-work rant Sunday that's a must-see for all EMTs and first responders.
Oliver, who offers satirical takes on a wide range of current topics on his weekly HBO show, Last Week Tonight With John Oliver, walked through a list of complaints that will be familiar to all emergency medical services providers and other first responders, and he offered up some solutions — along with a healthy dose of occasionally random humor.
If you work in EMS, this is an epic rant that you won't want to miss.
Oliver, who is British but has lived in the United States for several decades, begins his 20-minute diatribe by riffing on ambulance sirens and how he prefers those in Belgium to their US counterparts.
US ambulances sound like they are "shrieking," he says, but in Belgium, a rig sounds like "Mickey Mouse getting fucked on a washing machine — in a good way!"
But after that quick joke, Oliver dives — with an even mix of humor and outrage — into a wide range of industry topics that have long frustrated EMS workers:



Unlike law enforcement and firefighting, EMS is not considered a "vital service" in 39 states, meaning lawmakers and state officials don't fund or otherwise support EMS services to anywhere near the degree they do for police and fire, and they may not offer medics the same legal protections and rights in their duties that police and firefighters enjoy.



Because many EMTs and paramedics are private employees, nonunionized, or otherwise outside of major state and local employment systems, many work without health insurance or can only afford plans that do not cover treatments they may need after being exposed to disease and other dangers in their jobs.



EMS workers are nearly always paid far less than police and firefighters, often below levels that are generally considered "livable wages," more in line with retail and other service-job salaries than with those of other health and safety professionals. Oliver interviews several EMS medics who work multiple jobs to stay afloat.



Oliver takes a swing at the chaotic and even corrupt rules behind EMS reimbursement via Medicare or private-sector insurance plans. EMS services, Oliver says, are routinely lowballed for reimbursements.
For patients, Oliver laments the ballooning costs of EMS treatment, finding that thousands of people take Uber rides to the hospital, risking life and limb to avoid being crushed by medical bills.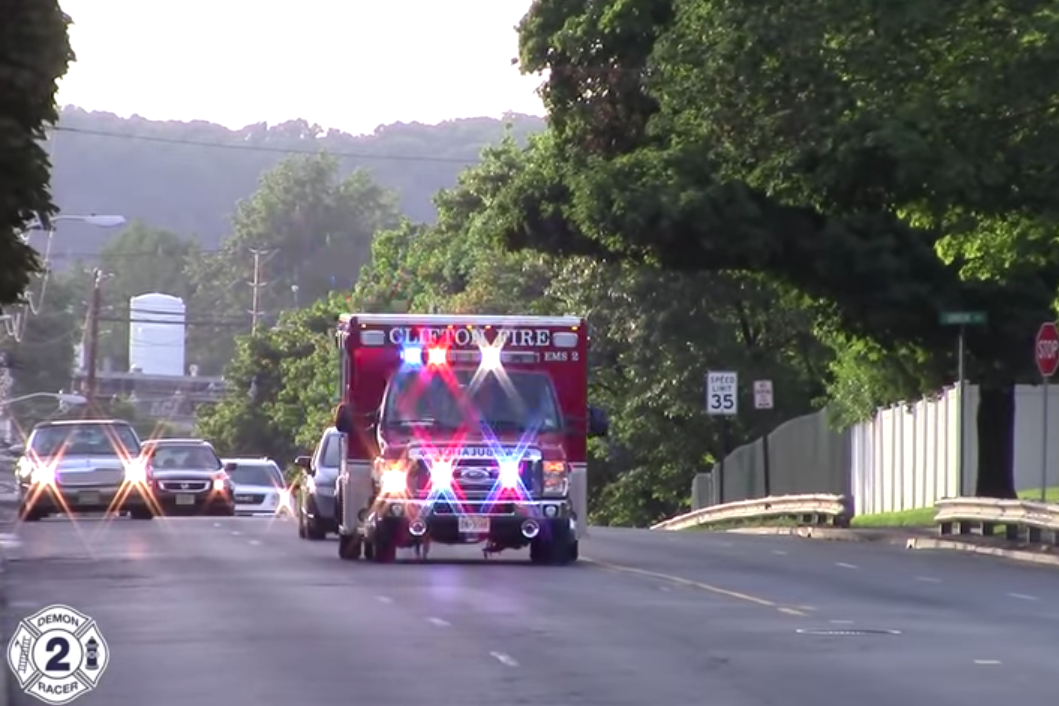 Oliver also goes over an almost unbelievable list of funding disasters hitting EMS in rural areas. He documents agencies that are crowdsourcing funds in order to keep equipment working and updated and the doors open. He notes that one-third of rural EMS agencies across the country are in danger of closing.
He also notes that a huge number of EMS systems are privately controlled, and those in the private sector are rapidly consolidating under cost-cutting, profit-first mega-chains. Many chains are run by private equity and venture capital firms that have no interest or experience in health care, Oliver says, but only in squeezing businesses for bottom-line returns, either through slashing services, running up huge patient bills, or demanding taxpayer subsidies.
Oliver plays a clip from PBS NewsHour of an interview with an EMS medic who discussed how much he loved the appreciation that his community had shown EMTs by ordering them pizza, but who concluded by saying, "I don't need pizza, I need to be able to pay my bills."
Oliver concludes by encouraging a federally supported and managed EMS agency and the implementation of the "Mickey Mouse" siren that he so appreciates.
Read Next: