With 180 acting credits under his gun belt — most for starring roles in Westerns and war movies — it may surprise some that John Wayne was actually a draft dodger. "The Duke," who tamed the Wild West, jumped into Normandy in The Longest Day, and fought up Mount Suribachi in The Sands of Iwo Jima, never served in the military and worked hard to avoid the draft that sent more than 16 million Americans into World War II.
Wayne received a 3-A deferment, citing "family dependency." Though he was financially responsible for his family, the Hollywood symbol of American patriotism and masculinity avoided service while many of his contemporaries answered the call. Wayne made some seemingly half-hearted attempts to serve toward the war's end but ultimately never followed through.
In a letter to his longtime co-worker, the director John Ford, who volunteered for service in the Navy during the war, Wayne asked, "Have you any suggestions on how I should get in? Can you get me assigned to your outfit, and if you could, would you want me? How about the Marines? You have Army and Navy men under you. Have you any Marines or how about a Seabee or what would you suggest or would you?"
An application from Wayne for a job with the OSS also exists in the National Archives. In the end, John Wayne avoided serving. So here are six other famous actors from the era who actually put their careers on hold to join the greatest generation and serve in WWII.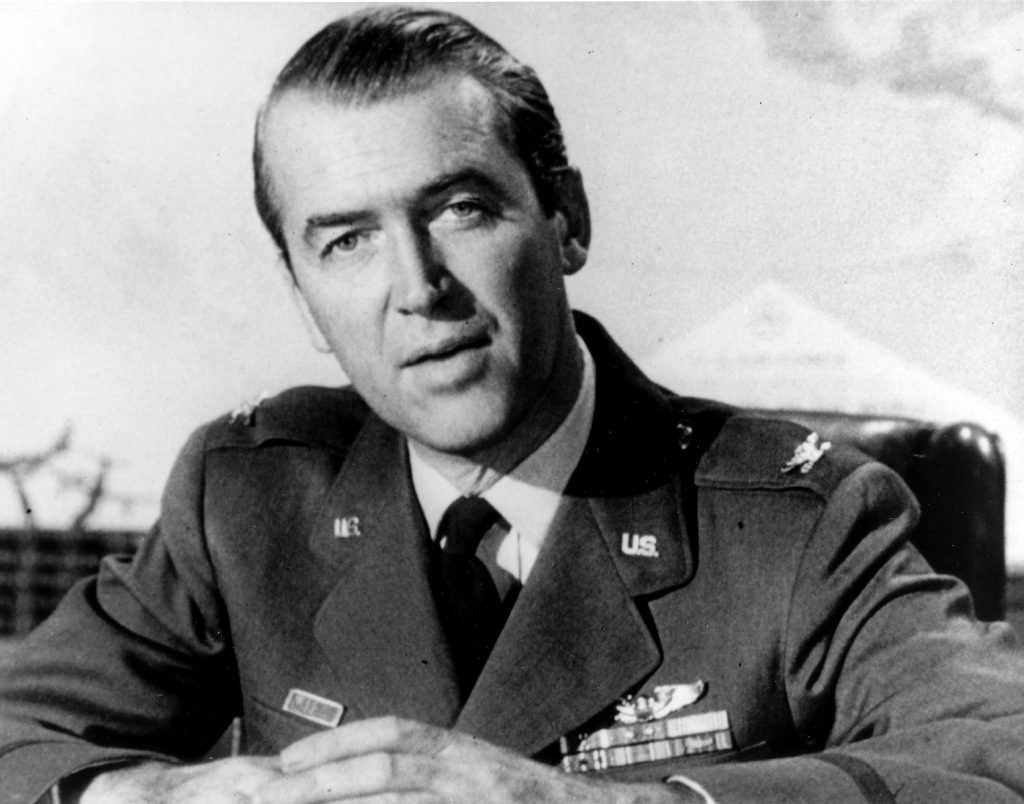 Jimmy Stewart
The star of It's a Wonderful Life was a war hero. Jimmy Stewart was originally drafted but denied acceptance into the Army for being underweight. Determined to do his part, Stewart reportedly loaded up on wings and milkshakes to gain the necessary pounds before applying to be a pilot. He was accepted into the Army Air Corps and eventually flew 20 combat missions over Europe in a B-24. Stewart was awarded the Distinguished Flying Cross twice, four Air Medals, and the Croix de Guerre: a French decoration for those who distinguished themselves fighting against the Axis forces.
Following the war, Stewart returned to his career in Hollywood but continued to serve in the Reserves until 1968. In 1965, Stewart flew as an observer during a bombing run over Vietnam.
Kirk Douglas
The actor known for Spartacus and Paths of Glory also served in the Navy during World War II. Douglas served aboard PC-1139, an anti-submarine ship. He was injured when a depth charge detonated early, leaving him with chronic abdominal issues.
Following his military service, Douglas led a long acting career and lived to be more than 100. When he took on the role of Vincent van Gogh in the film Lust for Life, John Wayne had the gall to criticize Douglas for playing a "weak queer." Wayne then said, "How can you play a part like that? There's so few of us left. We got to play strong, tough characters." Douglas died last year, making him one of the last surviving actors of "The Golden Age of Hollywood."
Lee Marvin
Lee Marvin is remembered for playing tough guys in movies like The Dirty Dozen, The Killers, and The Big Red One. His on-screen persona was not too far off from his real personality. Marvin reportedly got expelled from school for bad behavior before enlisting in the Marine Corps at 18. He served as a scout sniper and fought in several campaigns, including Saipan, where he was hit in the ass by enemy machine gun fire, severing his sciatic nerve. Before the war ended, Marvin was awarded the Purple Heart, the Combat Action Ribbon, and the Navy and Marine Corps Commendation Medal with "V" device. Marvin, who won an Oscar for Best Actor in Cat Ballou, may be the most authentic "tough guy" in Hollywood.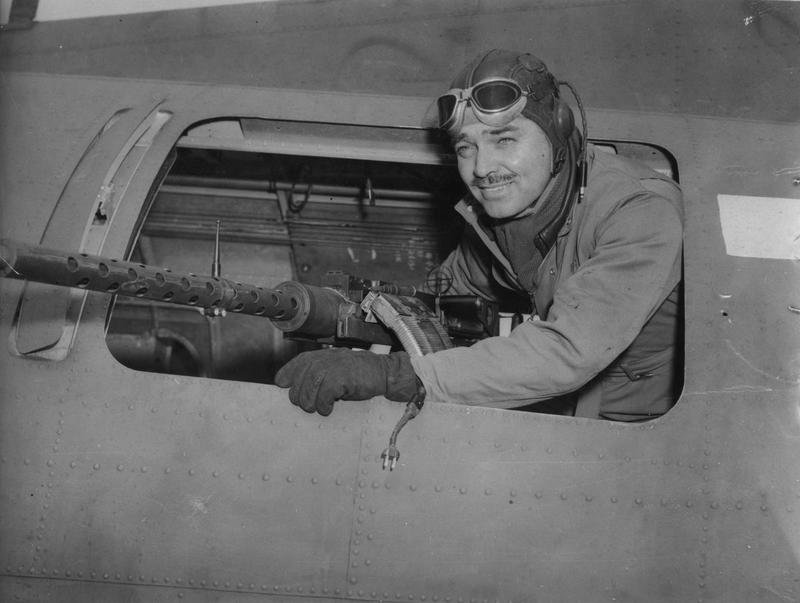 Clark Gable
Sometimes referred to as "The King of Hollywood," Clark Gable starred in more than 80 films. With notable roles in movies such as Gone With the Wind and Manhattan Melodrama, it's easy to forget Gable was a combat veteran.
He served as a gunner aboard a B-17 and flew at least five combat missions over Europe. Before returning to acting, he was awarded the Distinguished Flying Cross and Air Medal.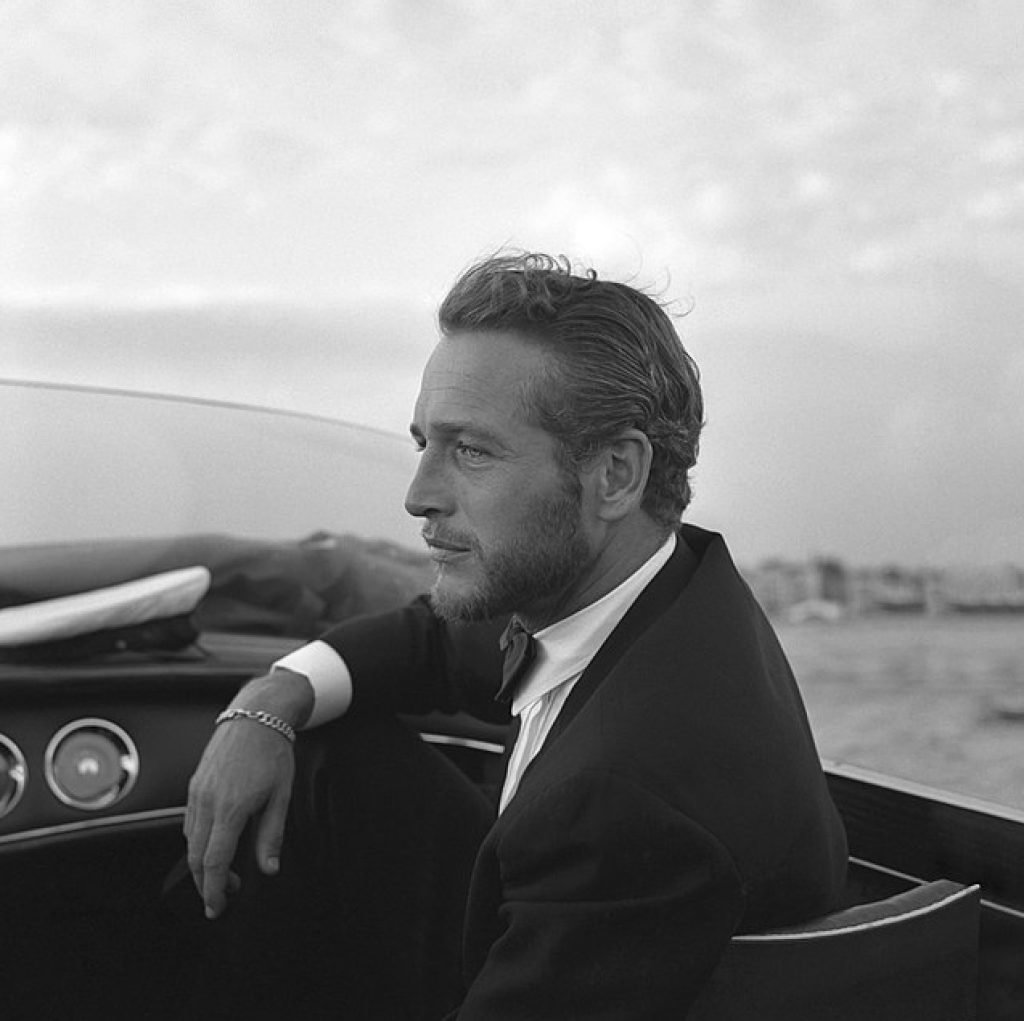 Paul Newman
Known for roles in films like Butch Cassidy and the Sundance Kid and Cool Hand Luke, Paul Newman is one of the greatest on-screen antiheroes in movie history. After a very successful acting career, Newman started Newman's Own, a line of food products that donates 100% of proceeds (after taxes) to charity. Newman's Own was also a co-sponsor of the PEN/Newman's Own award, which recognized major contributions to the protection of the First Amendment as it applies to the written word.
Before any of that, Newman served in the Navy in the Pacific theater of World War II. Unable to become a pilot due to colorblindness, Newman found a way to fly as a radio operator aboard Avenger torpedo-bombers. His squadron participated in the Battle of Okinawa, but a last-minute earache grounded Newman's pilot and, therefore, Newman. In a rare streak of luck, the earache prevented them from being aboard the USS Bunker Hill alongside their squadron when it was attacked by several kamikaze pilots. The attack killed 393 sailors and Marines.
George Kennedy
Newman's co-star in Cool Hand Luke originally tried to join the Army Air Corps but was deemed too big. By age 18, George Kennedy was 6 feet, 4 inches tall and weighed 210 pounds. Instead of fighting the war from the sky, Kennedy served in Patton's army. He fought in the Battle of the Bulge and earned two Bronze Stars.
Following a 16-year career in the Army, Kennedy pursued acting. He may not be considered an A-list celebrity, but he acted in 188 movies and starred alongside John Wayne, Lee Marvin, and Paul Newman. It was next to Newman in Cool Hand Luke that George Kennedy truly shined. His role as Dragline — the informal leader of a chain gang — earned him an Oscar for Best Supporting Actor. If you haven't watched the two WWII powerhouses reveal how "sometimes nothin' can be a real cool hand," you need to fix yourself. Immediately.
Read Next: 10 Celebrities Who Died in 2020 You Probably Didn't Know Were Veterans