In an ongoing push to aid junior service members, military charities recently surged support to Joint Base Andrews.
Held Aug. 11 at the sprawling Maryland base, the Military Market and Enlisted Service Celebration distributed 5,000 diapers and hundreds of backpacks stuffed with school supplies, according to Government Contracts Operations CEO Scott Davidson.
"Wars are fought and won on the backs of the enlisted and we need to ensure we let them know that their service and sacrifice means something," said Davidson, an Army veteran who co-founded the Military Families Program and BourBiz, charitable initiatives designed to link troops to private and public resources.
At Andrews, that meant hundreds of free children's books and snack packs, a framed football jersey signed by NFL great Ray Lewis, and 1,000 tickets to Washington Football Team games.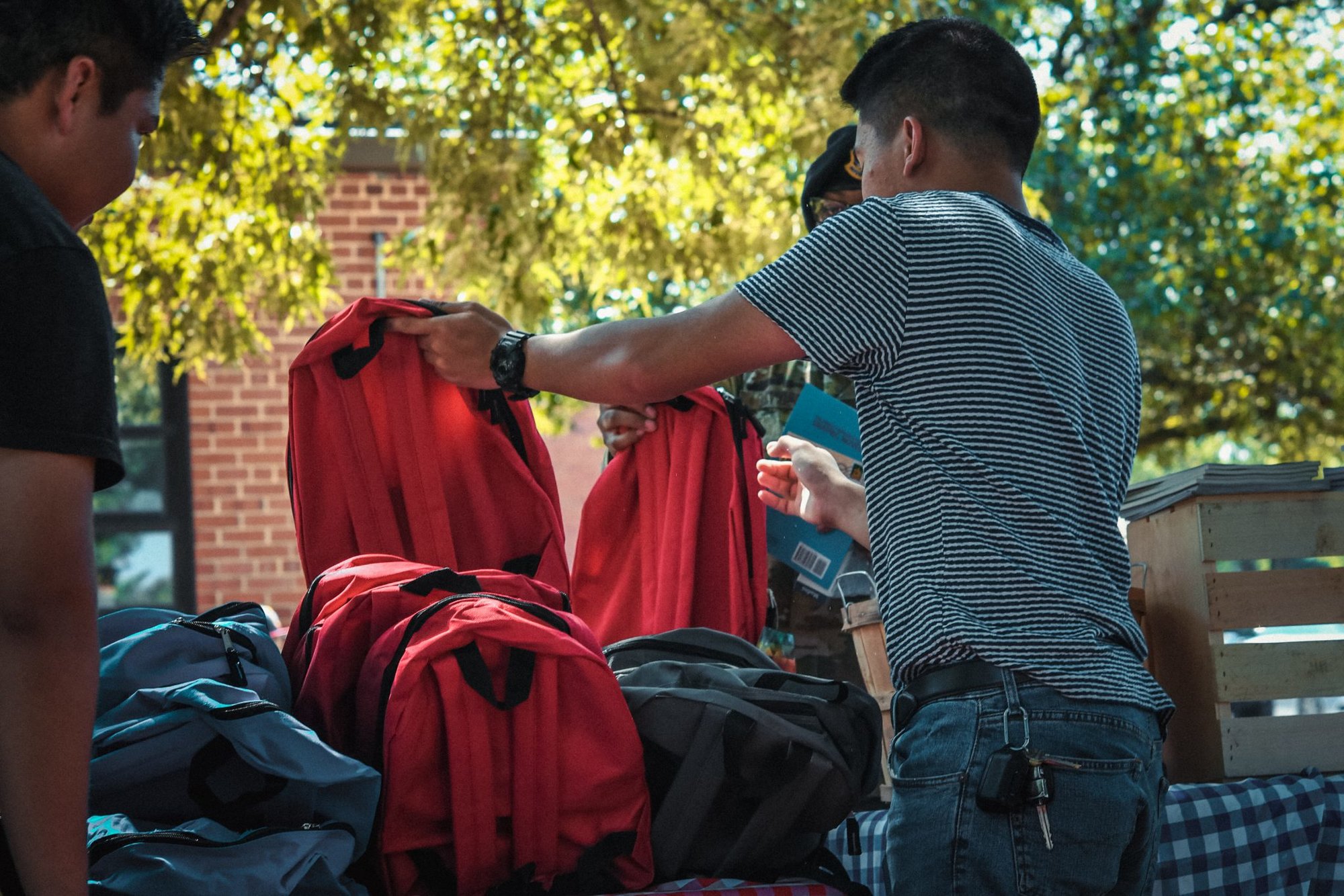 "One military spouse said that this event changed her life, as she usually around the 20th of each month has to decide whether to buy more diapers or switch to a cloth diaper because they are out of money," Davidson said.
"We made sure she got about 250 diapers."
More than one in 10 military families describe their financial situation as "not comfortable," a figure that doubles for junior enlisted troops, according to the Pentagon's 2019 Survey of Active Duty Spouses.
The report also revealed that 5% of military spouses visited a food pantry to feed their families.
On July 28, the Defense Department kicked off its newest survey tracking military poverty.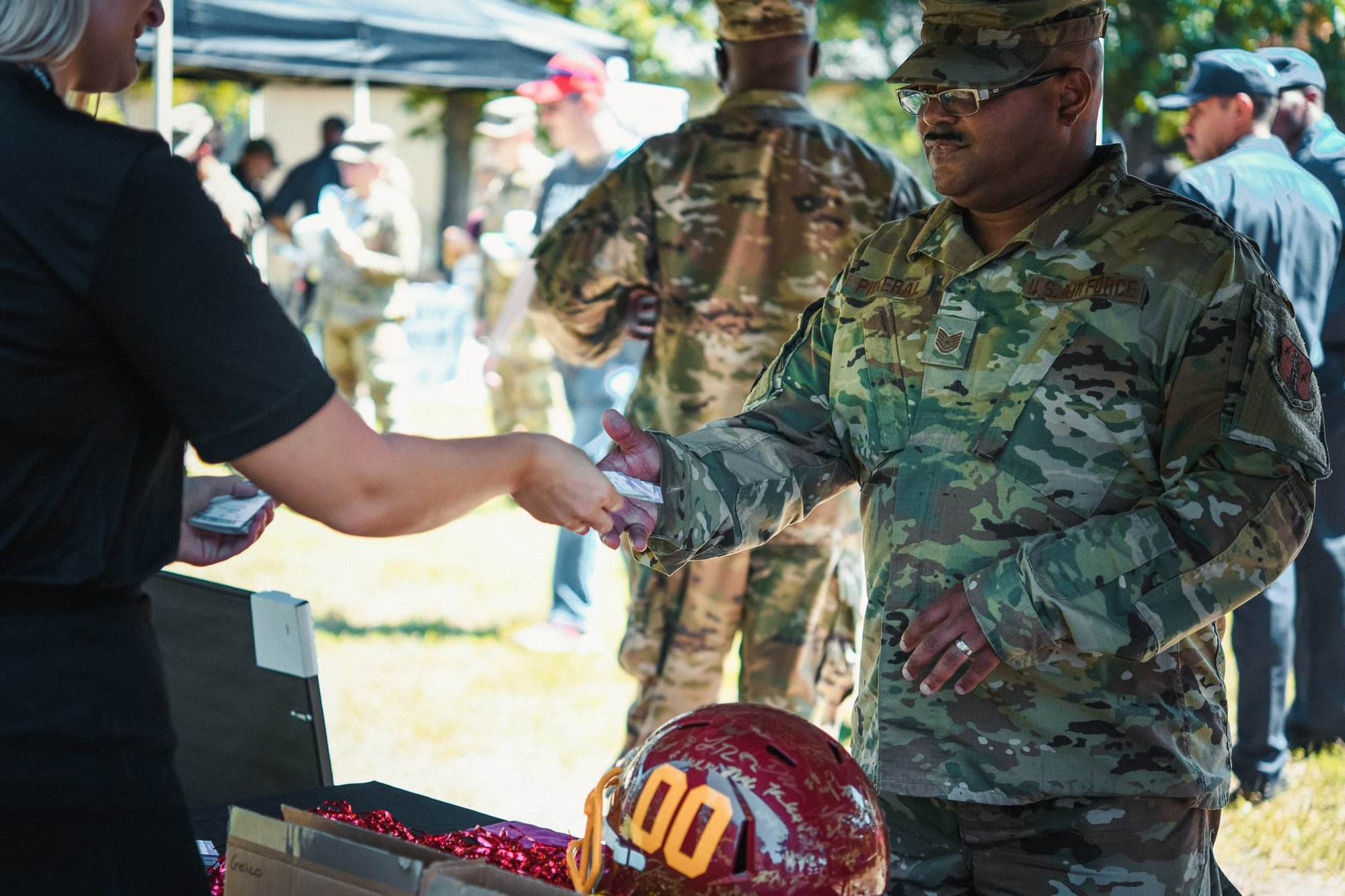 The Maryland event followed summer Military Families Program stops targeting Texas National Guard families in San Antonio and the Family Readiness Group at Quantico.
To Senior Master Sgt. Jon Safran from the 89th Airlift Wing, partnering with Davidson's program was a natural and fun way to link the armed forces to civilian nonprofits and nearby communities.
"In order to maintain and establish the culture of the unit or a squadron or a battalion or an entire wing, it's really, really important to be able to get out and celebrate together, especially with COVID having us all locked down and inside behind masks and everything else," Safran said.
"It's great to bring people outside, in a safe environment together, where we can have a stress-free event."
Recalling his days as a young airman, Safran said his family had relied on baby formula bought through the Special Supplemental Nutrition Program for Women, Infants, and Children, a federal initiative best known as WIC.
While troops today receive a "fair and steady paycheck," Safran said, "every little bit counts."
Read Next: