Joker is going to stay inside a Chicago prison for a little bit longer.
Timothy O'Donnell, 33, the Illinois man who donned the fictional archvillain's mask while helping to torch a Chicago Police Department vehicle during a May 30, 2020, anti-cop riot in the Loop, received a 34-month sentence from US District Judge Andrea R. Wood on Wednesday, June 22.
"The defendant's crime was extremely serious," Assistant US Attorney James P. Durkin wrote in a sentencing memorandum urging the judge to put O'Donnell behind bars for up to 57 months. "He added to the chaos of an already chaotic night for no reason other than to live out his own fantasies."
But O'Donnell's criminal defense attorney, Michael Irving Leonard, told Coffee or Die Magazine the publicity generated by the Joker mask overshadowed the reality of his client's hardscrabble adult life as a man who suffers from mental illness and has battled addiction and bouts of homelessness and is also the son of a longtime Illinois State Police forensics officer in Kankakee.
"He's not anti-cop at all," Leonard said. "He's lived a hard life on the road, and he's had bad run-ins with police officers, but he's also had really good experiences with law enforcement. He'll tell you about all the times when the only people who would help him were cops."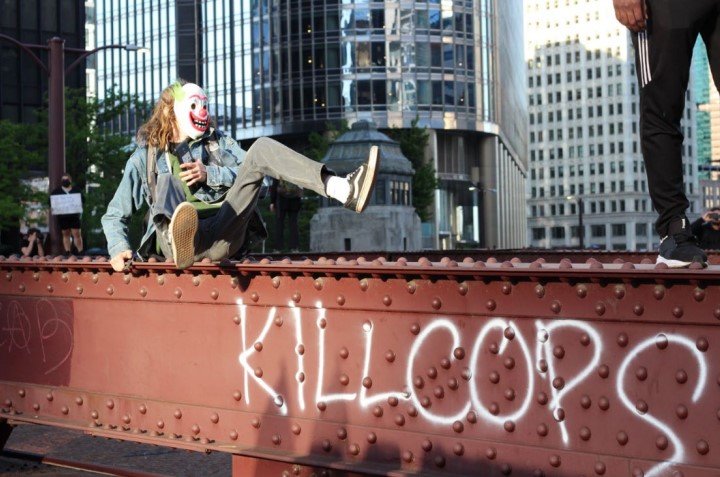 The FBI case against O'Donnell began hours after the 2020 riot, which started as a protest highlighting the police murder of George Floyd in Minnesota but soon degenerated into looting, arson, and violence.
Over the span of the first 24 hours, detectives were called to 18 murders. Over the span of the three-day weekend, officers counted 85 people who were shot — 24 of them with fatal wounds.
A witness video provided to law enforcement captured O'Donnell in a Joker mask approaching a Chicago Police patrol vehicle parked in the middle of North State Street on May 30, 2020. The footage appeared to show O'Donnell stuffing a lit rag wick into fuel filler that led to the gas tank.
Although other demonstrators mobbed the patrol vehicle, and one unidentified man doused the inside of the SUV with accelerant and ignited it, O'Donnell was easy to spot, and it wasn't just because of his Joker mask.
The footage also revealed a tattoo reading "PRETTY" inked across his neck, and that mirrored a Chicago Police Department photo of the man amid the mayhem.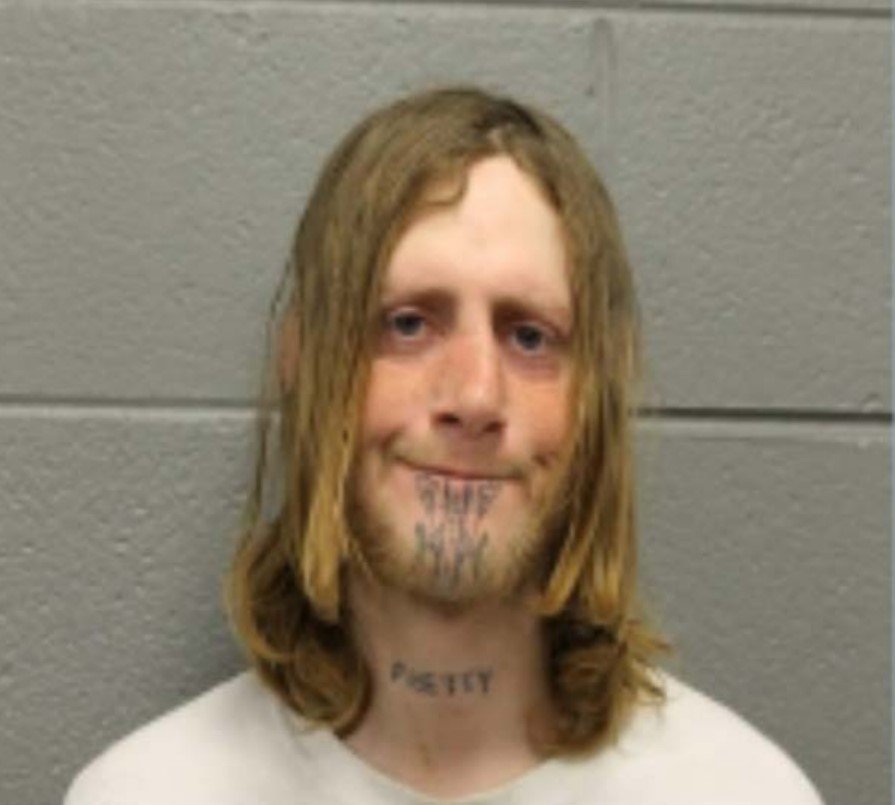 Armed with a search warrant, on June 2, 2020, law enforcement raided O'Donnell's apartment in the 700 block of 19th Place, about 4 miles south of where the police vehicle was incinerated.
They turned up the Joker mask in his bedroom. During his interrogation, O'Donnell admitted he wore it during the disorder. It was a birthday present he'd stuffed in his backpack.
He said he never intended to attend the riot but joined the mob on his way home from an appointment after the civil disorder forced authorities to halt public transportation.
He was arrested and booked into the federal Metropolitan Correctional Center in Chicago, where he remains. Because of the COVID-19 pandemic, near lockdown conditions have guided his incarceration, with weeks at a time often spent in isolation.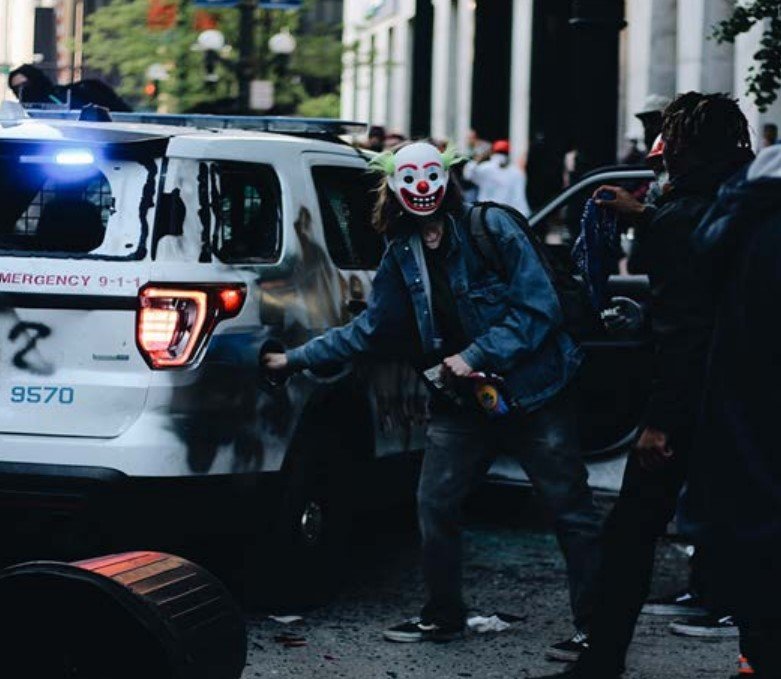 In a plea deal inked Feb. 2, 2022, with federal prosecutors, O'Donnell confessed to his role in the burning of the police vehicle, but questions emerged over whether his lighter actually ignited it, and federal authorities later dropped an arson charge that carried a minimum sentence of five years behind bars.
"You see a picture of my client next to the vehicle, but then the next picture shows him 30 feet away from it, and it's not burning," Leonard said. "There's street cam footage that shows another man approach the vehicle and put gasoline or some other kind of accelerant inside the vehicle, and then it really goes up, but that was initiated by that man inside the cab."
Authorities never found that man, Leonard added.
But that's not the way federal prosecutors saw O'Donnell's misconduct.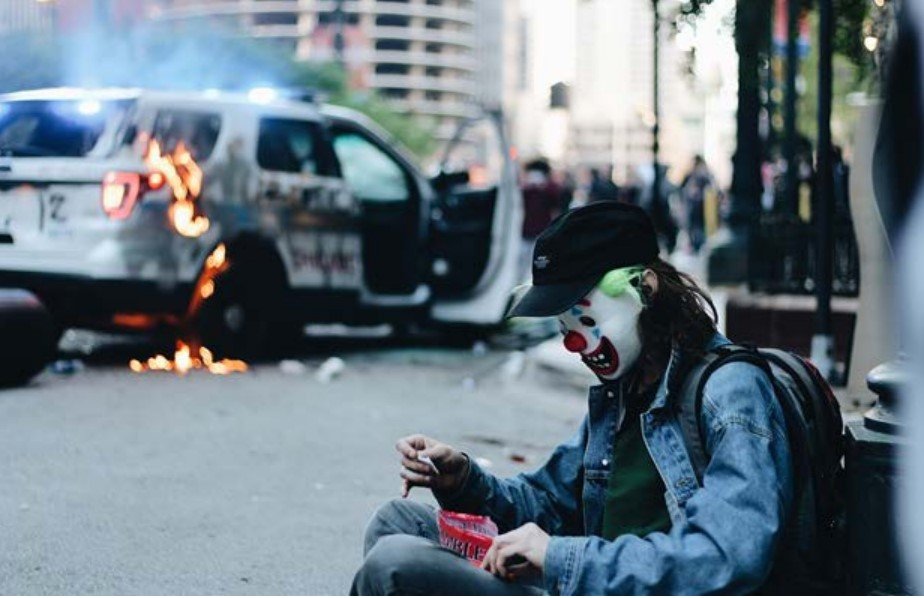 In his sentencing memorandum to the judge, Durkin said it was O'Donnell's rag in the fuel filler that triggered the flames, and he hung around while the vehicle burned to pose for photos, mugging in his Joker mask.
During the day of disorder, O'Donnell recorded and narrated videos on a tablet he toted. Shortly before the police vehicle went up in fire, he'd joked it was a "beautiful day for a barbeque," Durkin wrote.
After he lit the rag wick, other protestors ran away in terror, Durkin continued, believing that the vehicle might explode. O'Donnell recorded himself saying, "I wonder who started that."
"Only by sheer luck was no one injured, but it could have been very different," the prosecutor wrote.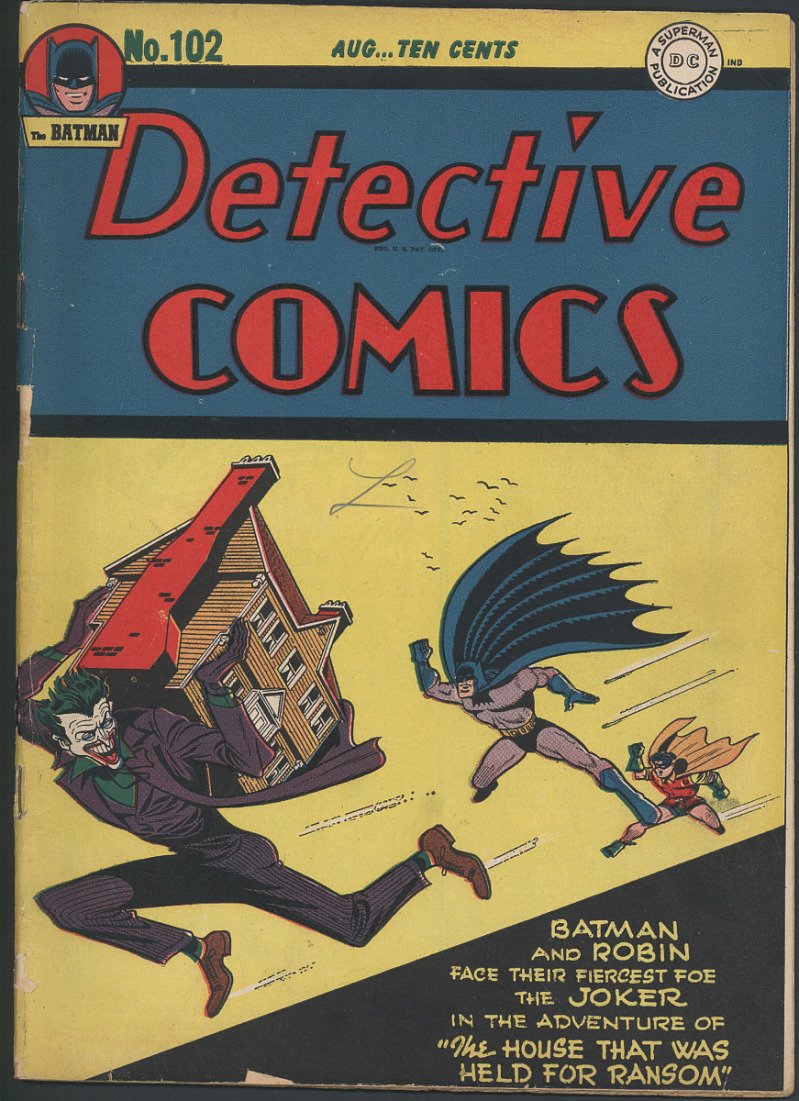 By O'Donnell's own admission, he began abusing heroin at the age of 17, when he was a student at the Chicago High School for the Arts, just before his first criminal collar. He later got addicted to smack, plus cocaine, methamphetamine, and booze. Before he arrived at the Loop riot, O'Donnell had accumulated 11 arrests and seven convictions nationwide.
Many came during the decade he spent on the road, hitchhiking across the country or riding freight cars.
He wrote poetry, painted pictures, composed songs, and performed odd jobs to survive, including stints as a carny erecting funfairs, ranching cattle in Texas, laying asphalt in Montana, and washing dishes in a fancy Kentucky restaurant.
And he occasionally ended up in jail for petty mischief.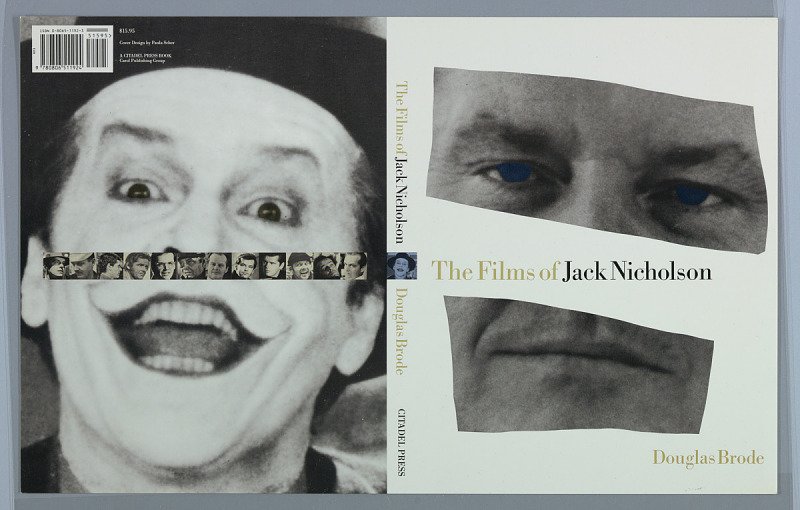 In Atlanta, he lit his trousers on fire inside a paddy wagon in a weird attempt to alert cops that a female detainee needed to urinate. In Michigan, he was nabbed for slapping a purse off a woman's shoulder after she insulted his guitar playing and bum appearance.
In a jailhouse letter scribbled to the judge in early June, O'Donnell agreed that his participation in the Chicago riot was a serious crime that deserved punishment, but insisted he wasn't "some felonious vagabond just ripping off people from state to state."
"I'd like to think I was blessing the public with my stories from the road, poetry and art," he wrote.
His legal team asked the judge to let him go with time served. She met the prosecution and O'Donnell in the middle. With time off for good behavior, Joker likely will leave prison in roughly five months.
Read Next: Max Federal Sentence for Career Convict Who Shot at Lawman