Joseph Medicine Crow, 102, was the last living war chief of Montana's Crow Tribe before he died in 2016.
The title of war chief is only bestowed upon members of the Crow Tribe who accomplish four specific and quite dangerous war deeds. One must touch a live enemy; wrestle a weapon away from an enemy warrior; steal an enemy's horse; and finally, command a war party to victory.
Generations of Crow Tribe warriors earned the coveted status of war chief during the American Indian Wars, which lasted from the 17th century to about 1924 and were mainly fought on horseback with small arms and other basic weapons. For his part, Medicine Crow achieved his coveted war chief status during the era of modern warfare, when tanks, aircraft, and machine guns reigned supreme.
Medicine Crow left Montana to join the US Army in 1943. In the 2007 PBS series The War, he told documentarian Ken Burns how he earned war chief status while serving in Europe with the Army's 103rd Infantry Division.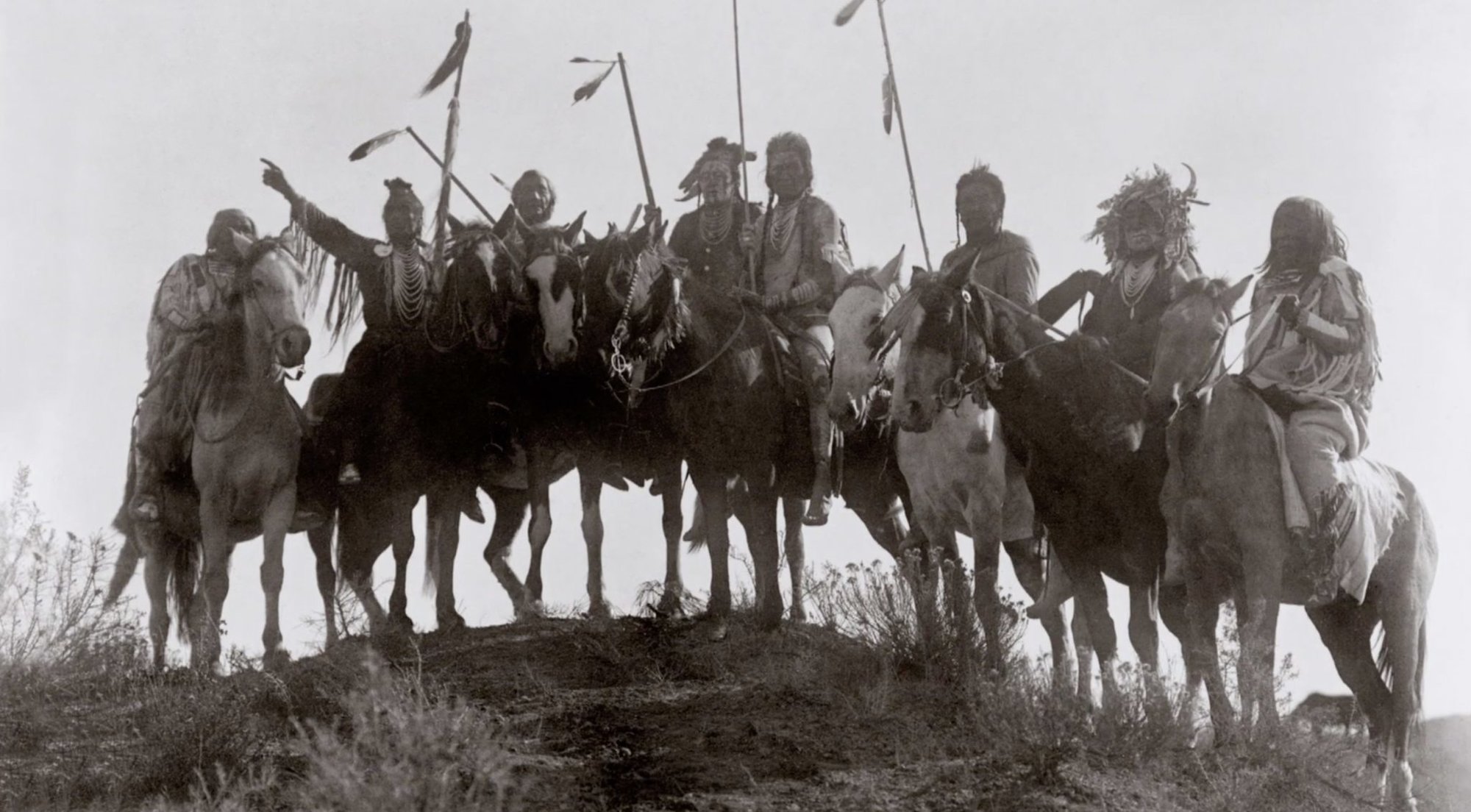 Medicine Crow was asked to lead a seven-member squad — which qualified as a "war party" — through a hail of artillery fire to destroy German positions along the Siegfried Line: the border fortifications meant to protect Germany from an invasion force. After penetrating the infamous defenses, Medicine Crow led his team to capture a nearby German town. In the midst of accomplishing his first war deed, Medicine Crow had maneuvered to a back alley to flank German troops in a nearby street when he collided with an enemy soldier.
Medicine Crow swung his rifle into the German and knocked German's rifle from his hands. Instead of killing his enemy on the spot, Medicine Crow engaged in a hand-to-hand fight and nearly strangled the German soldier to death until the man cried out for his mother. He let the German live, but he had achieved his second and third war deeds in the close-quarters fight.
After those harrowing combat experiences, the only deed that remained before achieving war chief status was capturing a horse. "I was a scout for my company and we were going along the road on top of the mountains," Medicine Crow told PBS. "I caught up with some horseback riders and I followed them."
The Germans had captured a farmhouse, and there were some 50 horses outside. Medicine Crow's unit surrounded the location, planning to attack early in the morning. Five minutes before they launched the ambush, Medicine Crow opened a gate and snuck behind a shed full of German guards. "I went behind there and got a horse," Medicine Crow said. "And I put my little rope, made an Indian bridle, double half hitch. I got on it and stampeded the horses out of there."
He let out a Crow war cry and sang as he rode out.
When Medicine Crow returned from the war, there was a tribal ceremony to welcome him home. He told the tribal elders of the four war deeds he had accomplished while fighting the Nazis. For his wartime service, he earned the war chief distinction.
Ultimately, Medicine Crow was known for his many achievements in peacetime, including his work as an author, documentarian, and historian for the 1876 Battle of the Little Bighorn. Through his step-grandfather, White Man Runs Him, who was one of six scouts who served under Lt. Col. George Armstrong Custer's command, Medicine Crow compiled an eyewitness account of Custer's final stand. As the leading expert on the 1876 battle, Medicine Crow toured the US and shared his insights with high school and college students.
Medicine Crow's remarkable life was recognized by the nation's highest civilian honor: the Presidential Medal of Freedom, which President Barack Obama awarded in 2009.
"Wearing war paint beneath his uniform and a sacred feather beneath his helmet, Joseph Medicine Crow completed the four battlefield deeds that made him the last Crow war chief," Obama said during the ceremony. "Dr. Medicine Crow's life reflects not only the warrior spirit of the Crow people but America's highest ideals."
Read Next: How the Navajo Code Talkers Changed the Course of World War II