Among the daunting tasks that a new chef must perfect is flipping a pan or skillet filled with breakfast ingredients, a stir-fry, or another recipe that involves mixed foods.
"When you flip anything, you really just have to have the courage of your convictions, particularly if it's sort of a loose mass like this," Julia Child said, regarding how to flip potatoes during an episode of her hit 1960s cooking show The French Chef. "Well that didn't go very well. See, when I flipped it I didn't have the courage to do it the way I should've."
Child's show was completely unedited. Thus, the viewers witnessed all of her mistakes, her charming explanations, and her quick wit. If an expert like Child could make a mess all over the stove and brush it off as a mishap, then so could the inexperienced cooks at home.
Her down-to-earth presence captivated the audience and inspired a nation of Americans to broaden their palates in home cooking. As an author she published Mastering the Art of French Cooking in 1962, which has 1.6 million copies in print worldwide, and 17 other books. She was instrumental in introducing French cuisine to American households. The French Chef earned her place in history as the first educational television personality to receive a Primetime Emmy Award.
Dan Aykroyd's parody of Child's cooking show on Saturday Night Live in 1968 came during the peak of her popularity, showing "Julia Child" have an accident with a sharp knife, with blood spurting around the kitchen and Aykroyd trying to fashion a tourniquet out of a chicken bone and kitchen items.
The culinary icon inspired generations of beginners to become enthusiasts and influenced the way the average person today approaches food, but her secret career during World War II is just as noteworthy as her savory exploits. Then known as Julia McWilliams, she graduated from Smith College in Massachusetts with a degree in history in 1934 and moved to Manhattan to become a writer. She earned a coveted role as an advertising copywriter for the furniture store W. & J. Sloane. As the US military prepared to enter the war effort, Child sought adventure in the form of military service.
Child's height was disadvantageous to her plans. She was denied by the US military for being too tall, at 6-foot-2. The US Information Agency headquartered in Washington, DC, hired her as a typist and soon after she transferred to the Office of Strategic Services — the precursor unit to the CIA. Her history background helped her in her role as a research assistant for the Secret Intelligence division.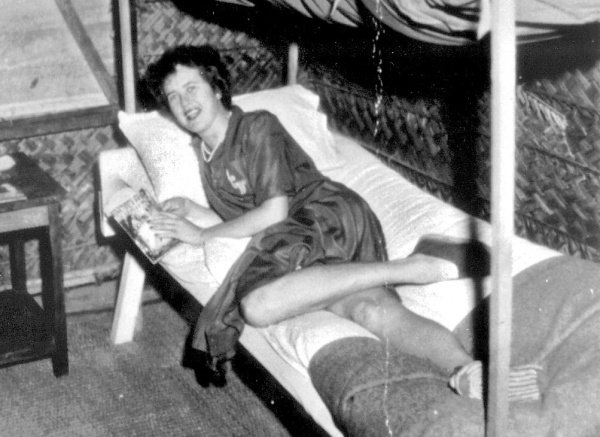 She kept records of all OSS officers' names typed out on small white notecards. Each new task gave her more responsibility, including when she aided the OSS Emergency Sea Equipment section in developing a shark repellent to be coated on underwater explosives.
Indeed, before her days crafting delicacies in the kitchen, Child tested 100 different substances — from known poisons, to extracts from rotting shark meat, to organic acids and copper salts — to form a range of cocktails.
However, a memo from December 1943 penned by Edward Howell, the chief of the Bureau of Aeronautics, stated that "although slight repellence was shown in bait tests […] none of us expected that the chemical would really function when the animals were stirred up in a mob behavior pattern."
"I must say we had lots of fun," Child told OSS officer Betty McIntosh, during an interview for the book Sisterhood of Spies. "We designed rescue kits and other agent paraphernalia. I understand the shark repellent we developed is being used today for downed space equipment — strapped around it so the sharks won't attack when it lands in the ocean."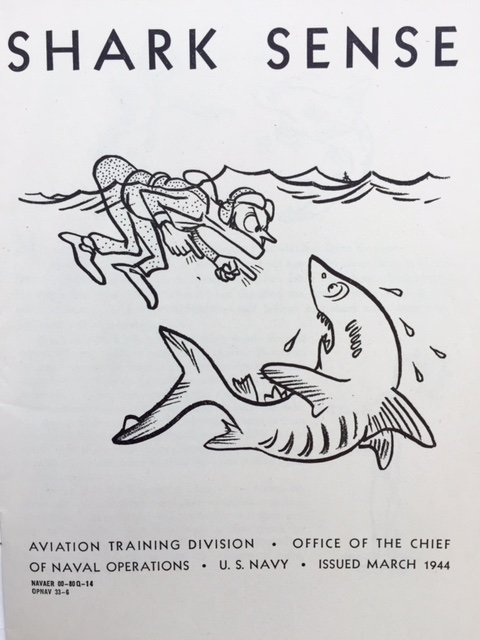 During the latter years of World War II, Child had overseas assignments in Ceylon (now Sri Lanka) and China, where she served as the chief of OSS Registry. Her top-secret clearance made her privy to every single incoming or outgoing cable among all intelligence agencies and special operations units in the area.
In Ceylon, she met her husband, another OSS officer named Paul Child, and the pair quickly married in 1946. Paul Child took a job for the Foreign Service, and together they explored France. Her appreciation for French cuisine was born after a meal at La Couronne in Rouen two years later, tasting oysters, sampling sole meunière, and washing it down with Chablis wine. She described it as "the most exciting meal of my life."
While Julia Child ultimately became world famous through her delicious new career, her service with the OSS wasn't fully recognized until as recently as 2008, when her files were declassified. She received a citation for meritorious civilian service that read, "Through her resourcefulness, industry and sound judgement, the important work of registering, cataloguing and channeling of a great volume of highly classified communications and documents was performed with exceptional speed and accuracy. […] Her drive and inherent cheerfulness, despite long hours of tedious work, served as a spur to greater effort for those working with her. […] Her achievements reflect great credit upon herself and the Armed Forces of the United States."
These wartime accomplishments only added to the legacy of a delightful woman who would present her dishes with a hearty "Bon appétit" — a fitting way to remember a woman who had a giant appetite for life.