Update, 10 a.m., April 18: In the opening hours of the general court-martial of US Air Force Maj. Gen. William Cooley, the presiding military judge announced that the trial will not have a jury, but instead will be decided entirely by the presiding judge. Cooley's defense team requested the move. A full jury trial — the Air Force's first court-martial of a general officer in decades — would have required a jury made up of only senior generals for the entirety of the trial, which authorities say could last up to two weeks.
Original story: DAYTON, Ohio — Jury selection for the general court-martial trial of US Air Force Maj. Gen. William Cooley is slated to begin Monday morning here at Wright-Patterson Air Force Base.
Cooley is the first flag officer in the US Air Force's 74-year history to face a trial by court-martial. Prosecutors have charged him with abusive sexual contact under the Uniform Code of Military Justice. He currently serves as a special assistant to US Air Force Materiel Command here.
Because of Cooley's lofty rank, his panel of eight peers will be composed of current three-star generals or two-star generals with an earlier date-of-rank than Cooley. The Air Force only has 32 lieutenant generals. It was unclear how many two-stars would be eligible by date-of-rank.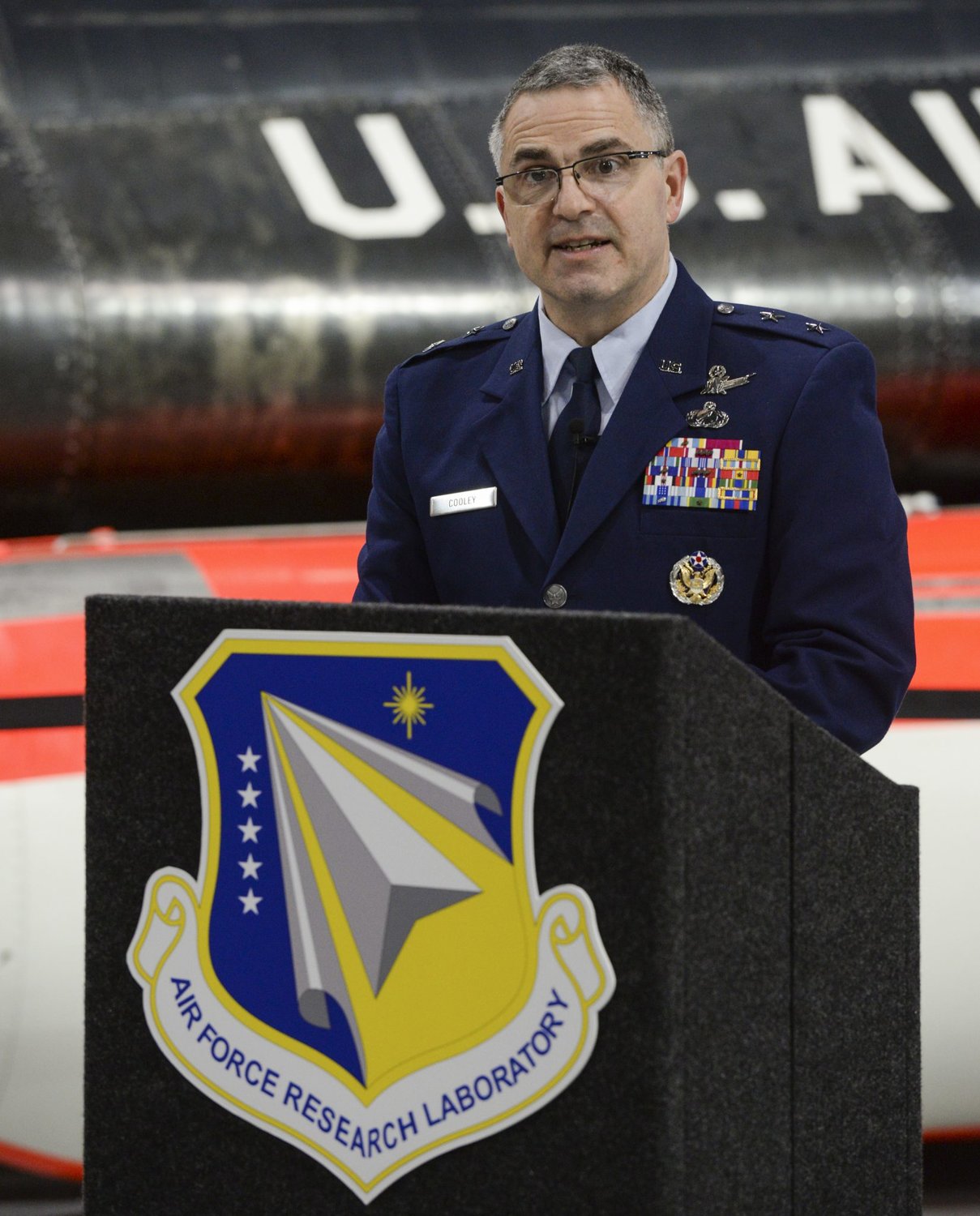 It stems from an Aug. 12, 2018, off-duty incident in Albuquerque, New Mexico, when prosecutors say Cooley kissed and touched a female victim without her consent.
His trial originally was scheduled to kick off on Jan. 10, 2022, nearly two years after he was removed from command in the wake of the allegations.
---
Editor's note: This story has been amended to note that, along with three-star generals, two-star generals would have been eligible to serve on Cooley's jury if their date-of-rank as a lieutenant general was earlier than Cooley's.
Read Next: Air Force Offers Bonuses up to $50K for New Recruits, $420K To Keep Pilots