When artist Clare Rainone heard the horrible news that 13 US service members had been killed during the evacuation in Kabul, she immediately felt the urge to help. Growing up in a military family — her dad was a Navy captain and her cousin an enlisted Marine — Rainone always appreciated the sacrifices that those who serve make on a daily basis. But the tragic loss of 13 lives in the final moments of America's longest war was something beyond comprehension. She wanted a way to help.
"After the explosion, it was like, 'Well, I know I'm upset about this, but being upset and fuming about it is not helping anybody," Rainone told Coffee or Die Magazine. "So I just started drawing these portraits."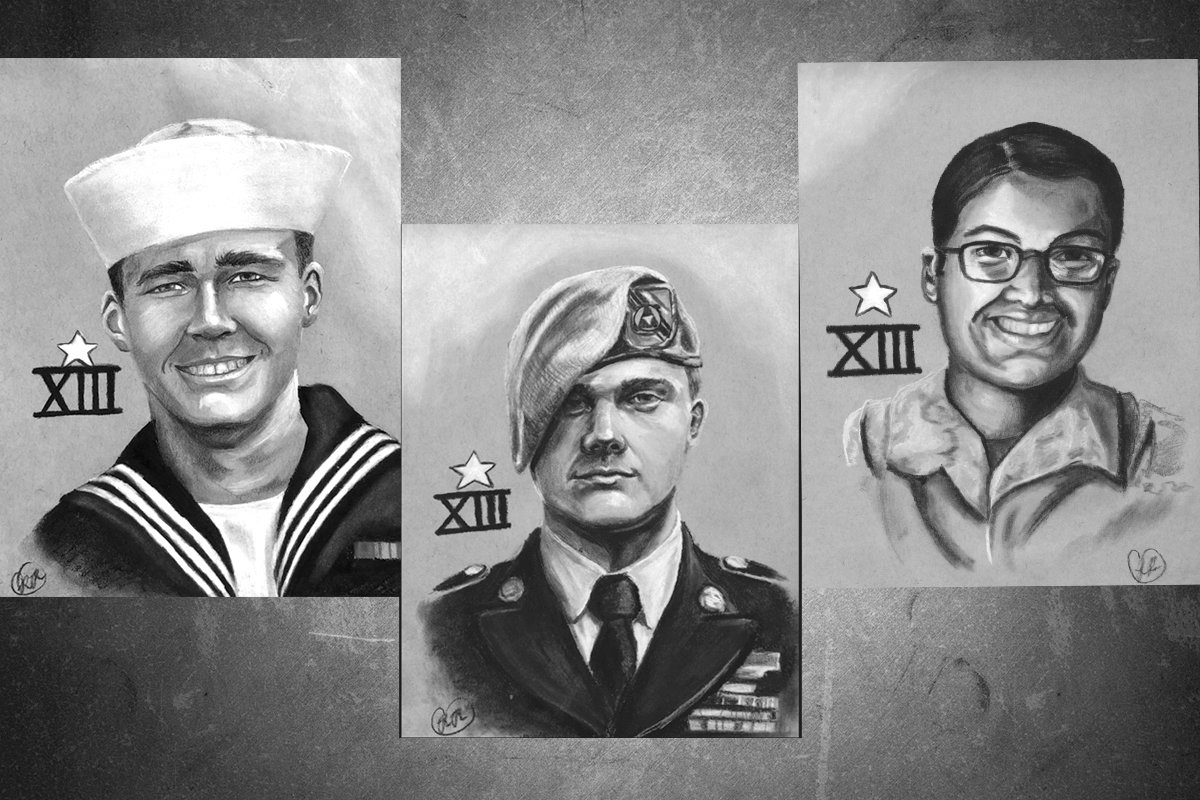 Rainone has since drawn 13 portraits: one for each of the fallen service members killed in the Aug. 26 suicide bombing at the Hamid Karzai International Airport. Each memorial was created with Conte compressed charcoal. The portraits serve as a tribute to the 11 Marines, the soldier, and the sailor who died while assisting in the evacuation.
The unorthodox tribute to the fallen was born from Rainone's previous experience of drawing portraits of the deceased. During her senior year at the Waynesburg University Fine Arts Academy, Rainone put on an art show centered around the idea of nostalgia. At the exhibit, she was approached by one of the patrons, who asked whether she would consider creating a portrait of his deceased son. Rainone hesitantly agreed — thinking a portrait might add to his grief — but found the tribute actually helped the patron's healing process. When she learned of the tragedy in Kabul, Rainone immediately thought creating portraits of the fallen could help the Gold Star families' own healing processes.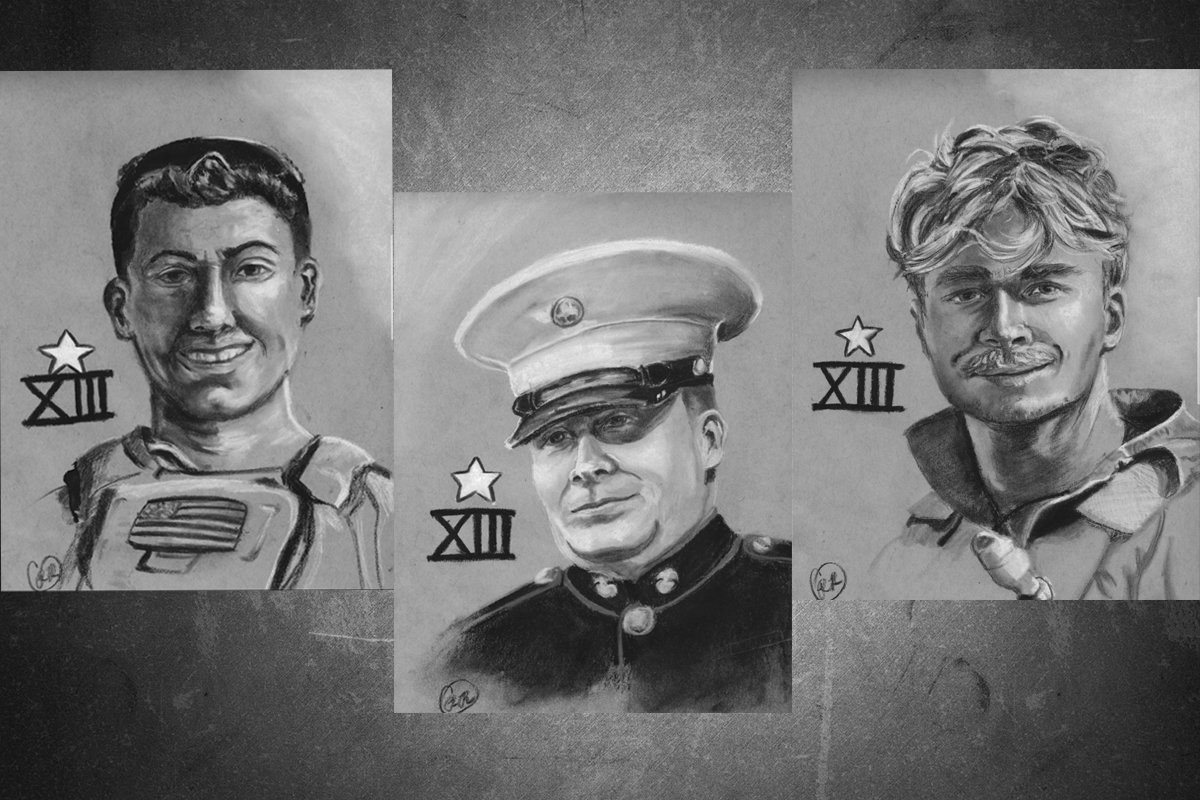 The first portrait she created was of Marine Sgt. Nicole Gee. Gee was killed just six days after posting a picture to Instagram of herself holding an Afghan baby with the caption, "I love my job." Rainone felt an immediate connection to Gee after seeing the widely circulated photograph. She became so committed to creating the portraits, she started bringing them to work and working on them during her breaks.
Rainone wanted each portrait to reflect each service member's personality, rather than the typical emotionless boot camp photograph or official military portrait that often accompanies news of troops killed in action.
"I don't like not knowing who I'm drawing, so I tend to personalize it a little bit more by reading into it," Rainone said. "Normally, when you're reading an obituary, this person was super happy and smiling all the time and they just loved life. Then you look at their military picture and it's stone-faced. So most of the portraits are smiling in some way, shape, or form."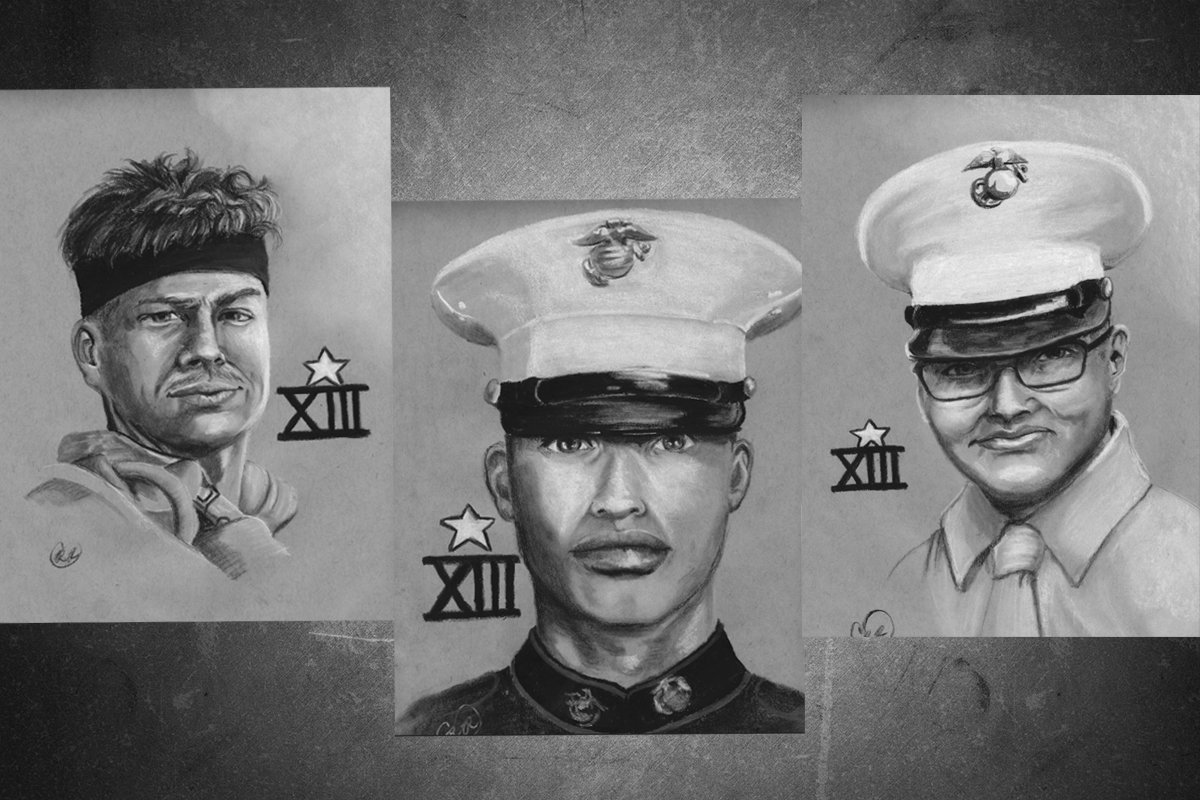 According to her Catholic faith, the creation of each piece of art was an act of mercy. For every portrait Rainone drew, she said a rosary and included the prayer of eternal rest with the name of each service member on the back.
"I am hoping the portraits will at least send [the families] a reminder that human beings have immortal souls and this isn't the end," Rainone said. "I hope that just seeing that reminder can breathe a little more life into them, especially since, as an artist, our objective is to bring back some beauty into the world. It's not to say that this could ever replace what they've lost."
Rainone's hope is to give each of the 13 original drawings to the fallen service members' next of kin. Rainone said she wasn't in direct contact with any of the next of kin and hoped the internet could help her get the charcoal tributes to their final destinations.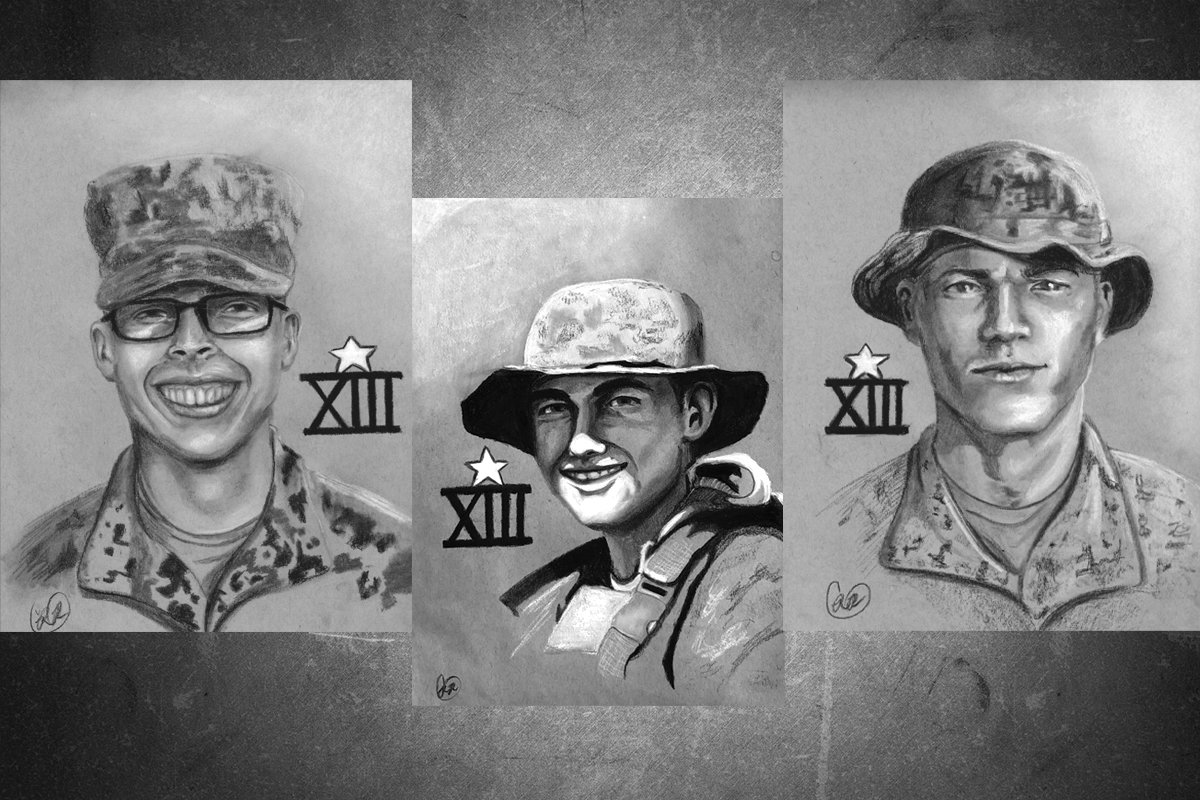 In addition to the original 13 pieces of art, Rainone plans to make prints of the portraits for any additional family members who may be interested.
"I know one drawing may not be enough. Some of them are married; they have parents and other loved ones," Rainone said. "I want to make sure that anybody who wants a print gets one. And if that's something that would hurt them or would be too painful, then I wouldn't send it."
Rainone said anyone who could help her connect with the next of kin of the Kabul 13 — or any family members or loved ones wanting prints — could reach her by email at [email protected] or through her Instagram account.
Read Next: