The image is striking: Hands reach up from a crowd of Afghans to combat-loaded, heavily armed US Marines. Between them — held over jagged barbed wire — is a screaming infant being passed from the crowd toward the American serviceman. Few images from Kabul have captured the upside-down nature of the United States' war in Afghanistan, with its confusing goals and chaotic end, like that of a parent surrendering a baby to a service member trained to kill.
The picture — like all great war photos — is a mirror for our own experiences.
A soldier looking at the image might see a comrade exposing himself to danger to aid a desperate family.
Others might see a cynical ploy by an adult, using their child to gain favor and entrance to the airport ahead of others in the crowd.
A parent or pediatrician might see practical issues: What the hell do a bunch of young Marines know about taking care of a baby?
A commander or logistics manager might see a long night of planning ahead: Great, now I have to get diapers and baby formula into a war zone.
However, another picture emerged Friday, Aug. 20, that answered some of those questions. Whether or not it was the same baby, the Marines seemed to have made a good start.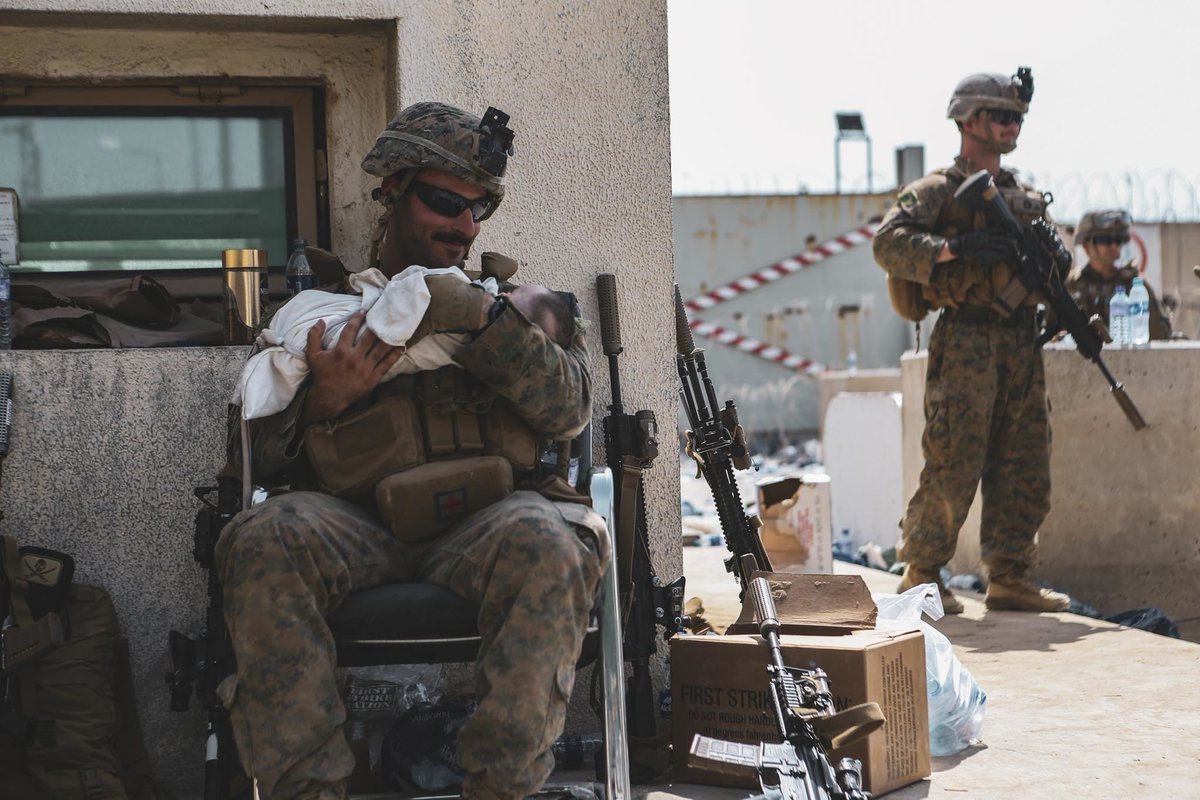 However history remembers the picture taken outside the Kabul airport Friday, word came late in the day that the child and his father had been reunited, apparently inside the airport.
"I can confirm the uniformed service member depicted in the video is a Marine with the 24th Marine Expeditionary Unit," Maj. Jim Stenger, a Marine Corps spokesperson, told Coffee or Die Magazine in an emailed statement. "The baby seen in the video was taken to a medical treatment facility on site and cared for by medical professionals. I can confirm the baby was reunited with their father and is safe at the airport. This is a true example of the professionalism of the Marines on site, who are making quick decisions in a dynamic situation in support of evacuation operations."
READ NEXT: