New imagery released from military photographers shows what it's like on the front lines of the evacuation effort underway in Kabul, Afghanistan.
The pictures present a much calmer snapshot of the evacuation than the initial photos that emerged as crowds of people flooded the airport, desperate to escape the now Taliban-controlled nation. Indeed, the captions provided by the Department of Defense describe Marines and soldiers as assisting with an "orderly drawdown of designated personnel in Afghanistan."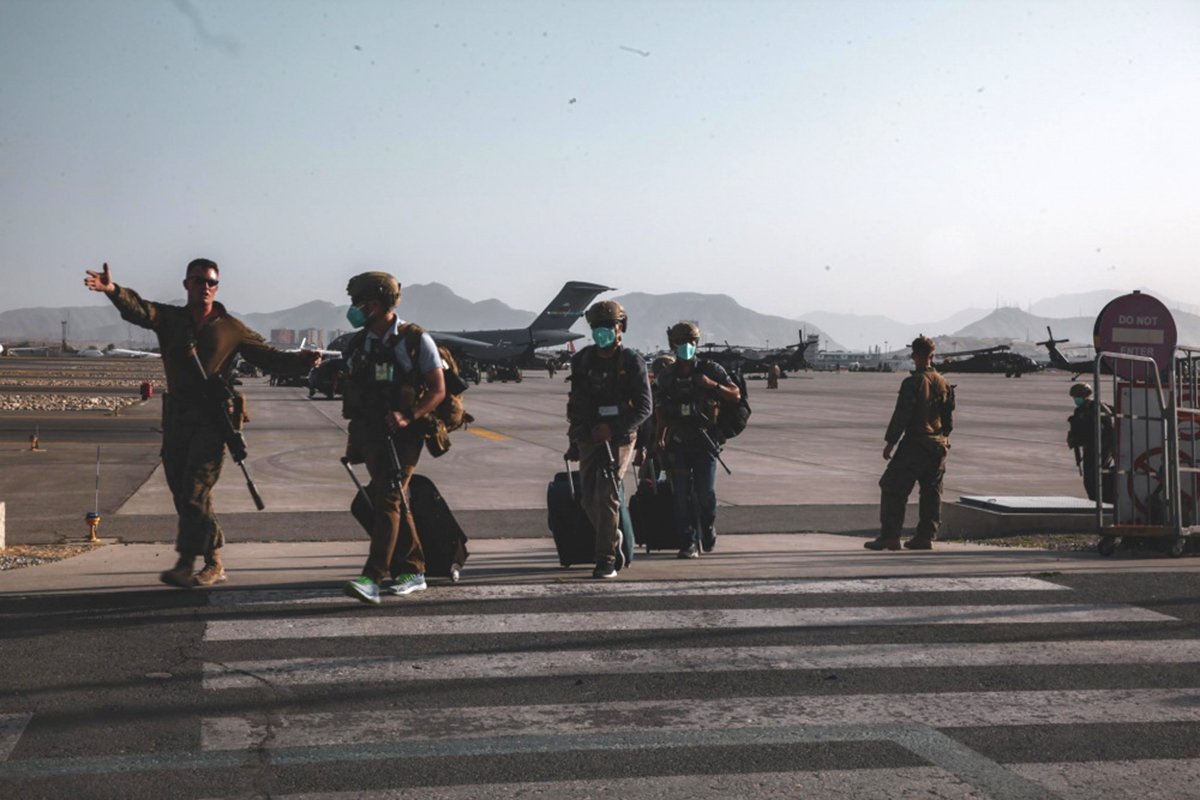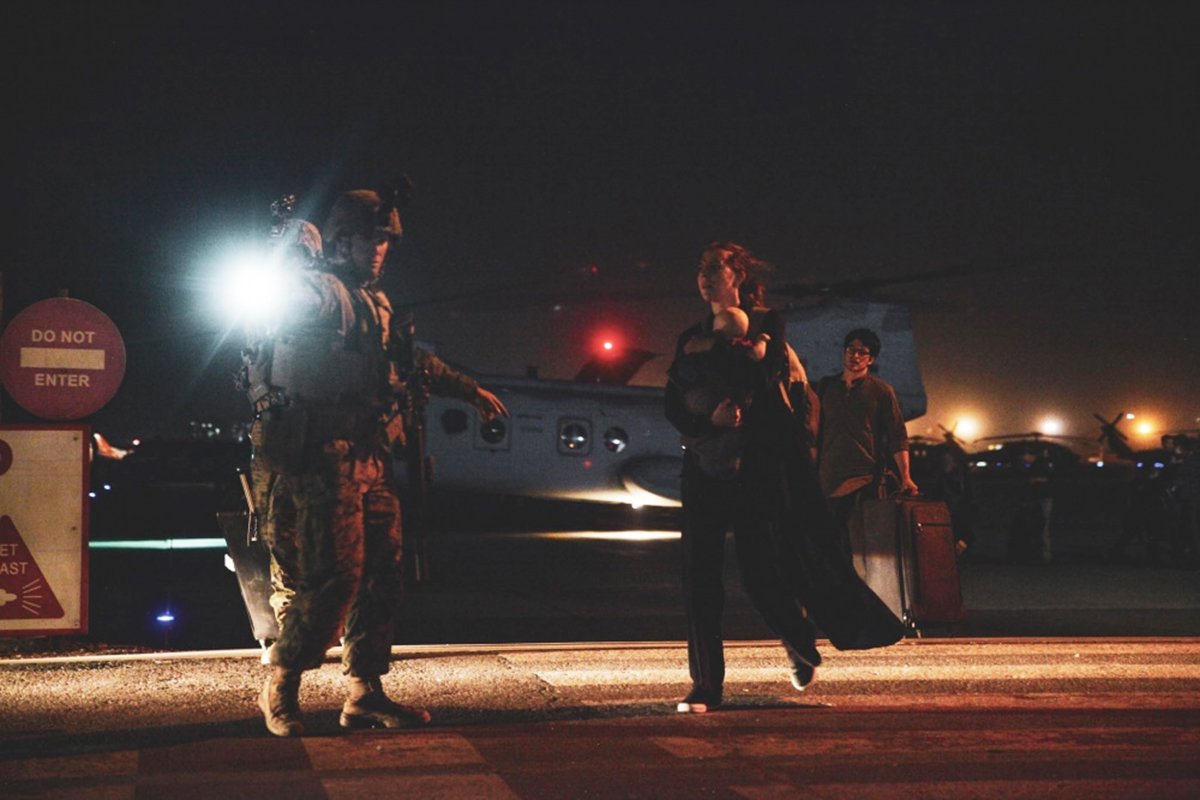 Photos taken Sunday, Aug. 15, show US Army soldiers assigned to the 10th Mountain Division standing guard outside Hamid Karzai International Airport while Marines process Department of State employees inside. That same day, Afghan President Ashraf Ghani fled the country, and the Taliban took control of the capital city.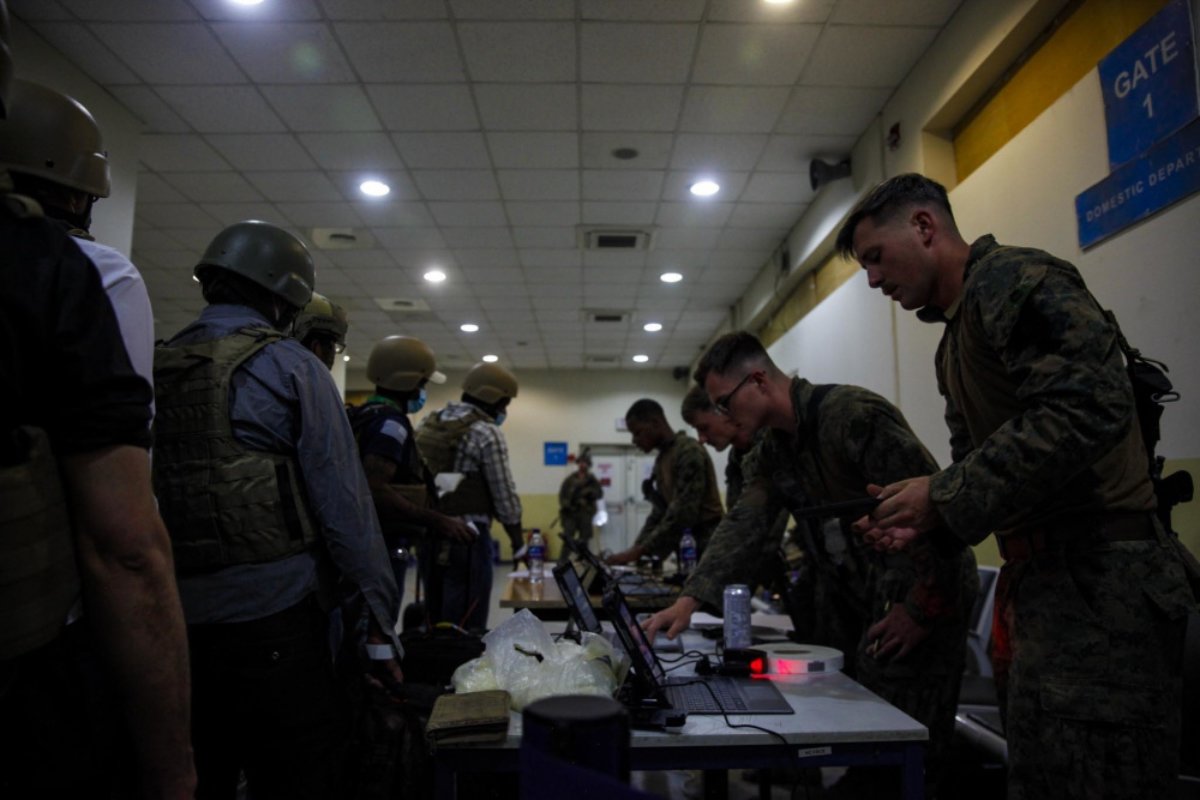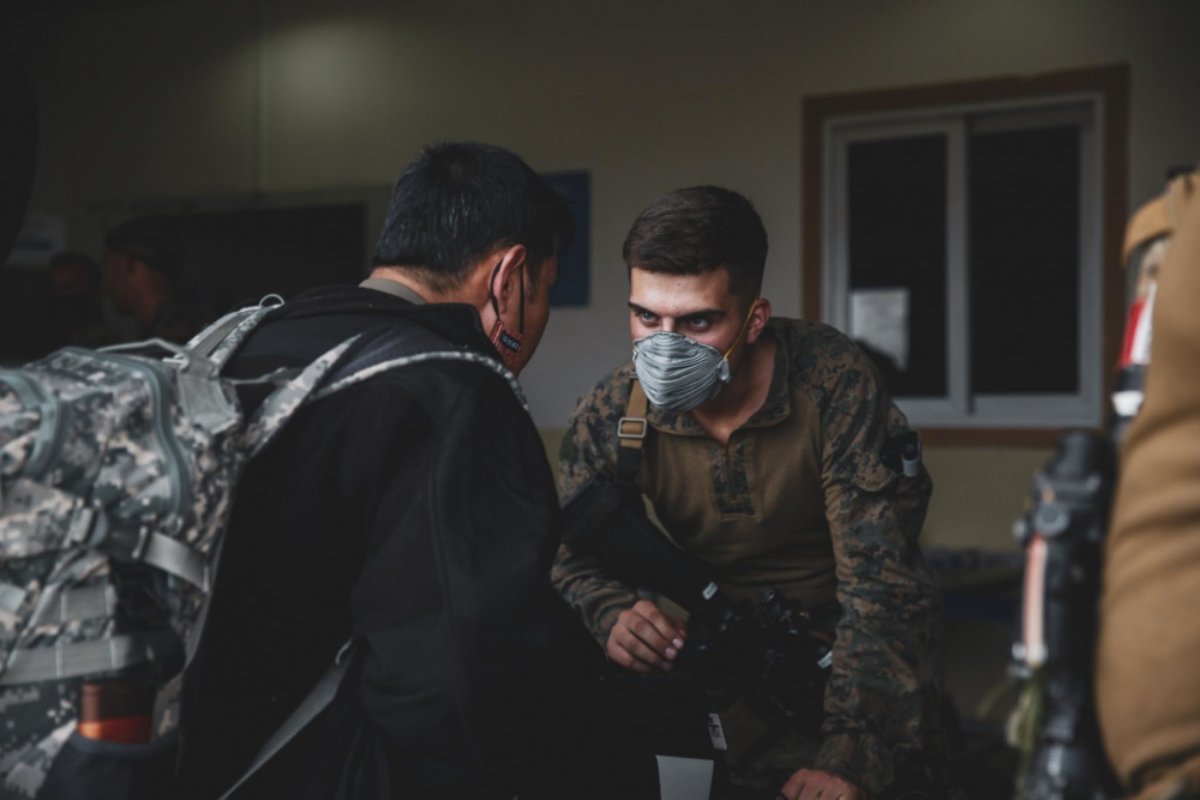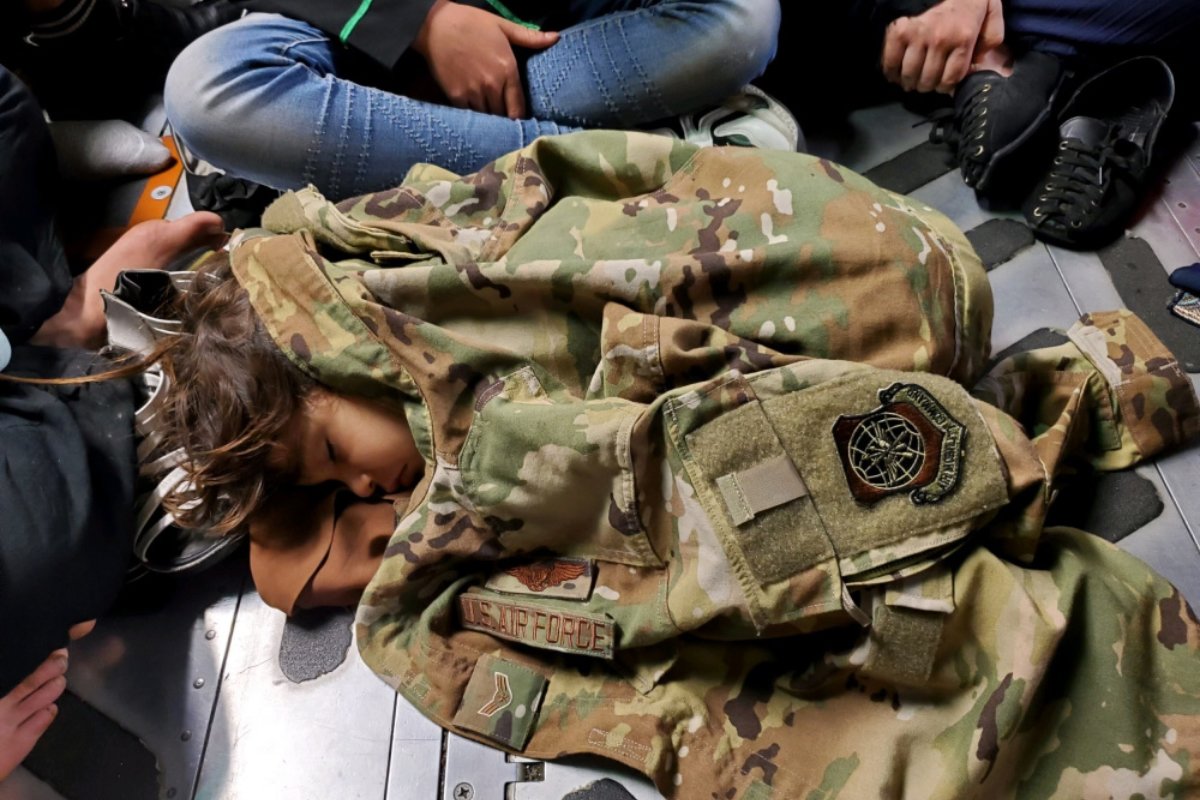 One Afghan child was pictured sleeping on the floor of a C-17, kept warm by the uniform of a loadmaster, during an evacuation flight from Kabul. Other children received food and toys from service members after arriving at Al Udeid Air Base in Qatar.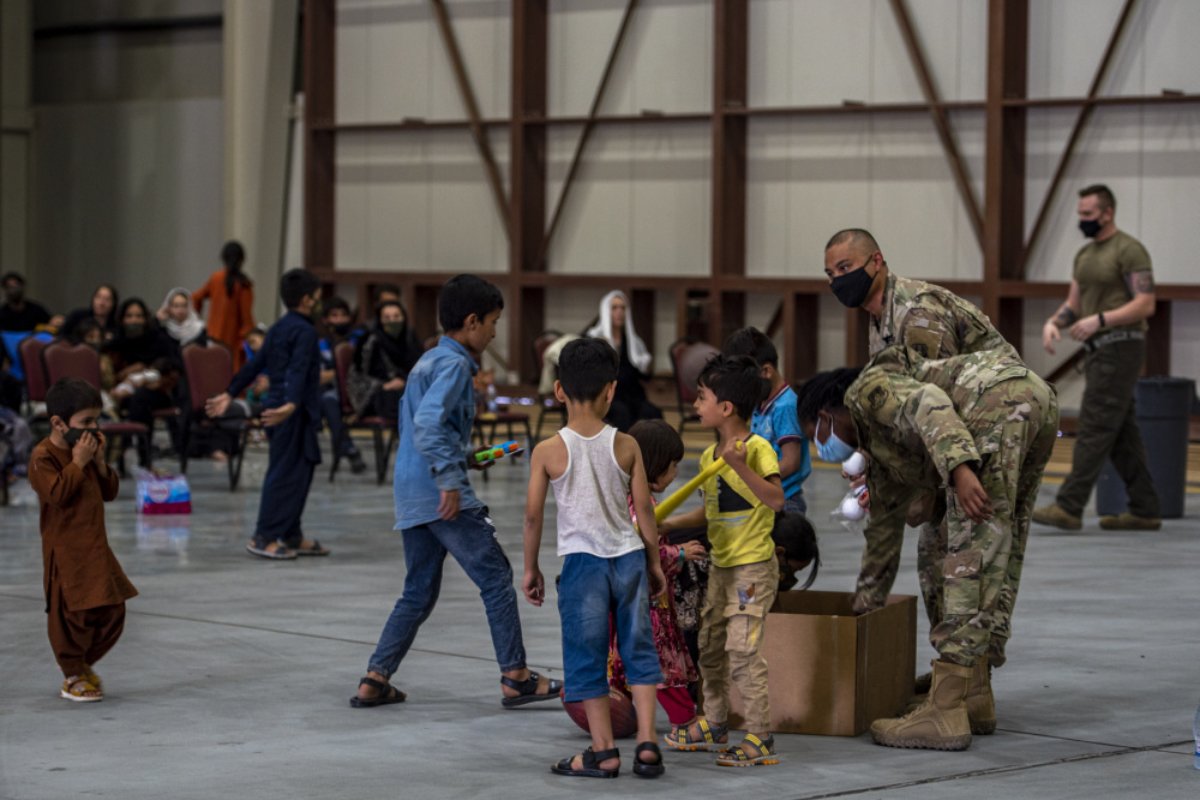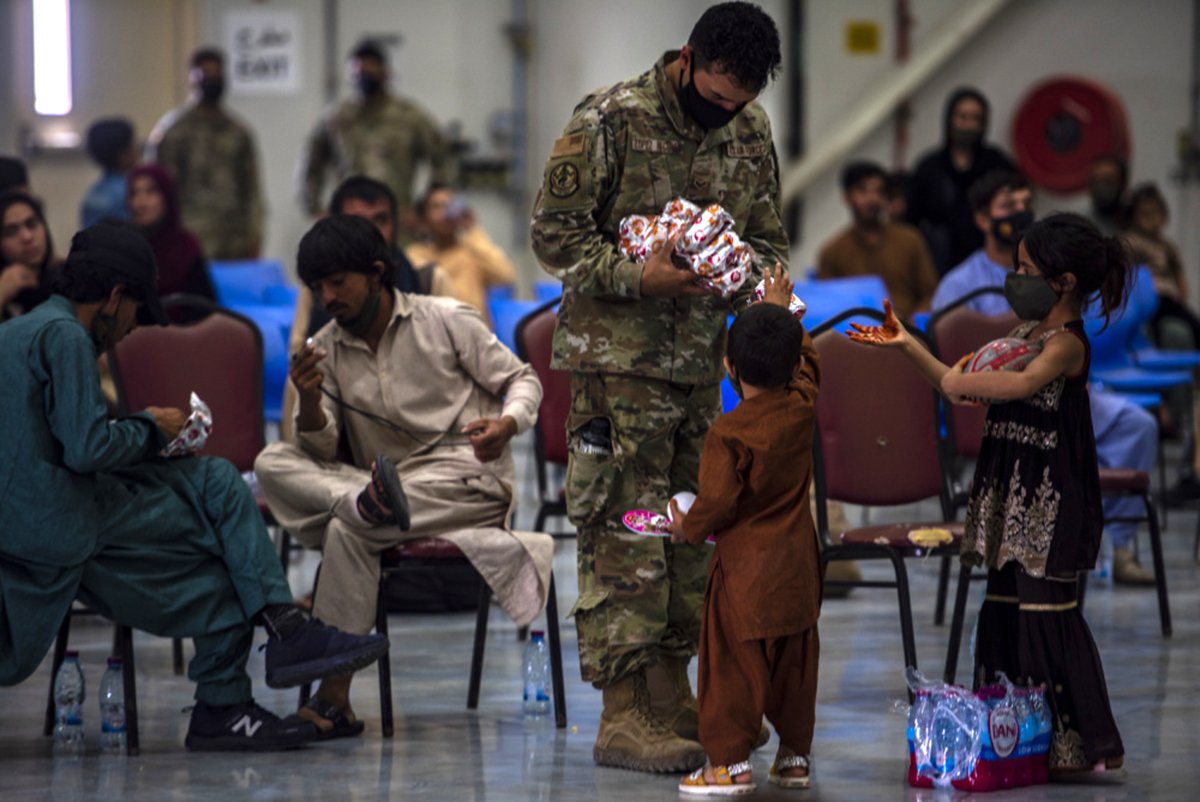 Additional photographs show Marines waiting for a flight at Al Udeid Air Base Tuesday. Several thousand additional troops were deployed to the theater late last week as the situation deteriorated.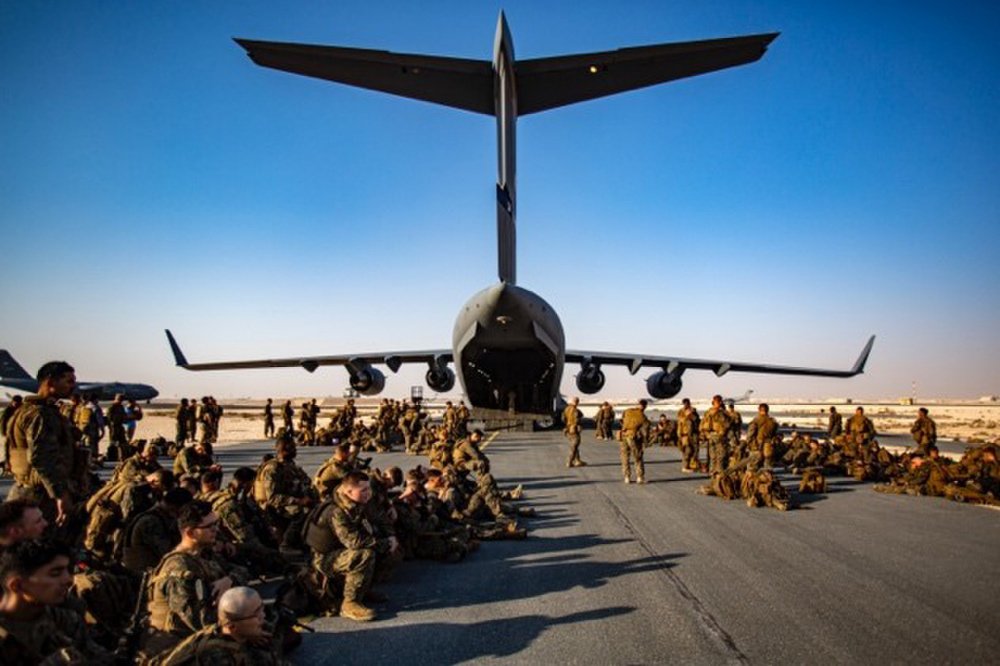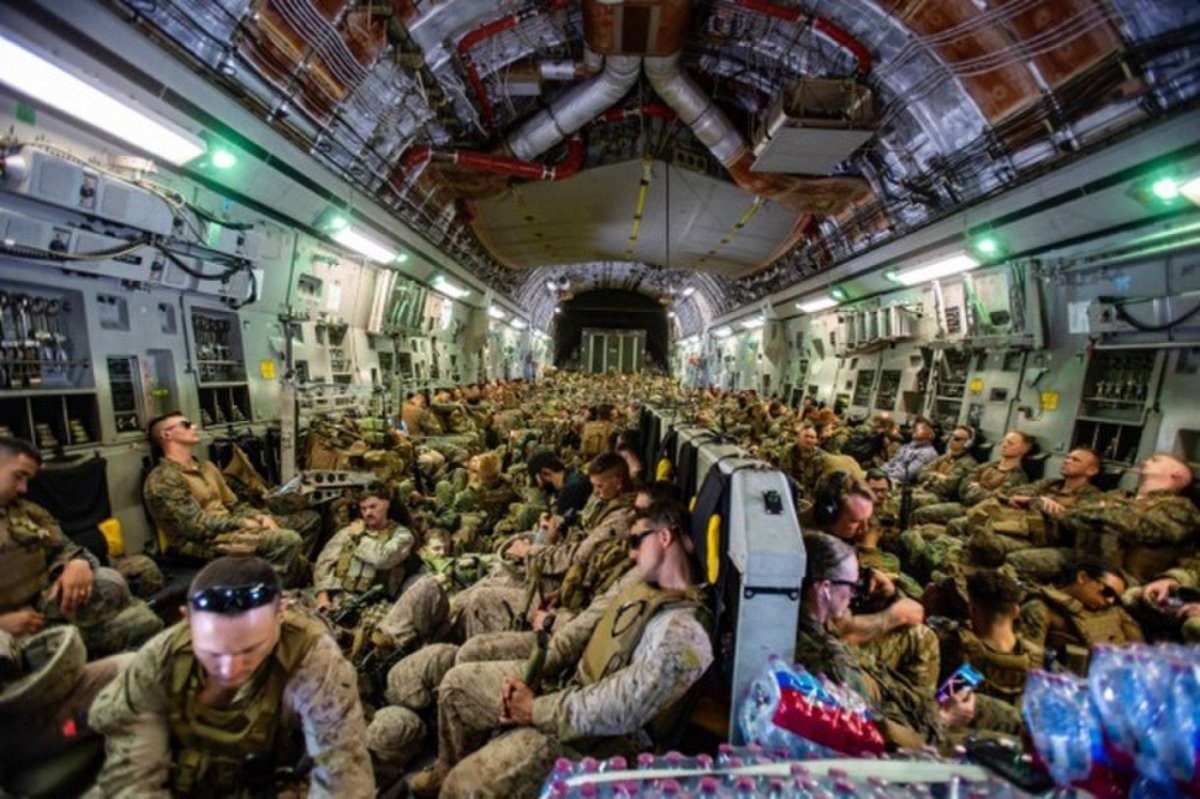 Dozens of Marines with the 24th Marine Expeditionary Unit crammed into a plane and flew to Hamid Karzai International Airport Tuesday to assist with evacuation efforts. US officials announced plans to fly up to 9,000 people out of the country per day during the evacuation.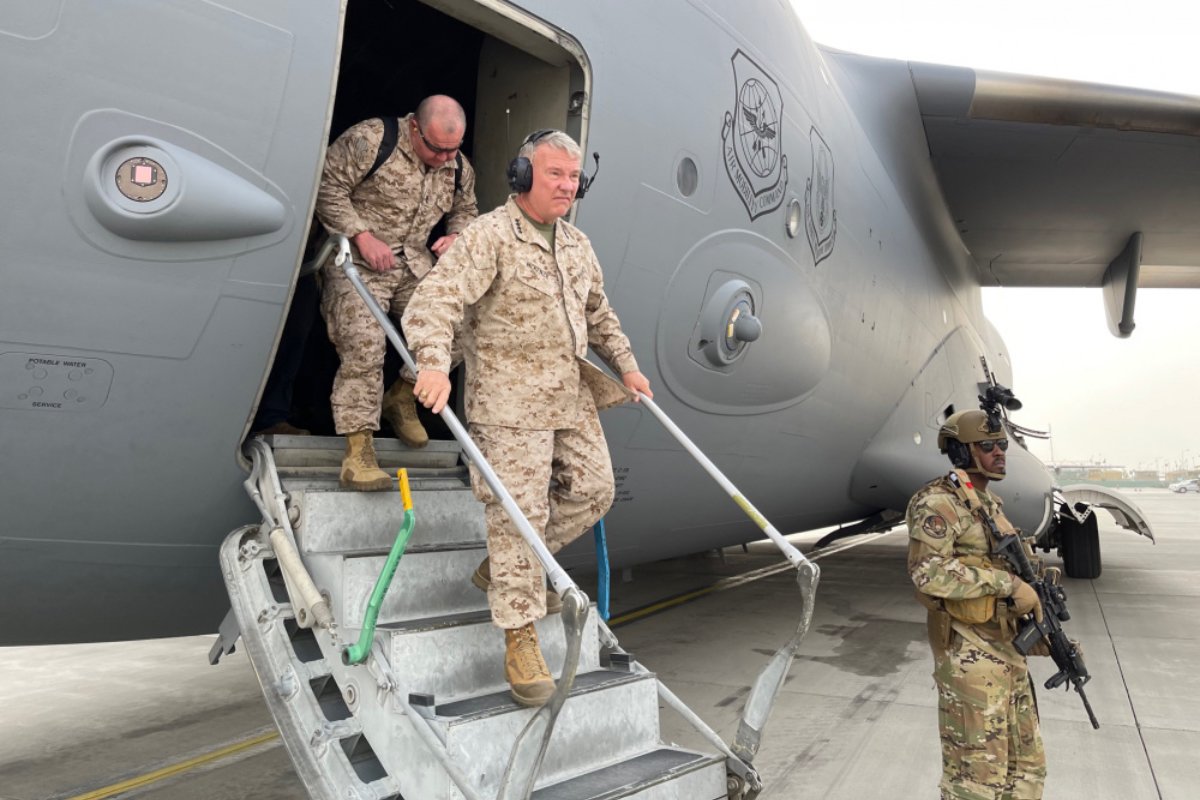 US Marine Corps Gen. Kenneth F. McKenzie, the commander of US Central Command, arrived in Kabul Tuesday as well. In a written statement, McKenzie said he saw military air traffic controllers and ground handlers "rapidly scaling up operations to ensure the smooth flow of military reinforcements to the airport" as well as evacuation efforts. The airfield is secure and open to civilian air traffic, according to Central Command.
McKenzie also said he met with Taliban senior leaders Sunday in Doha and "cautioned them against interference" in the evacuation. He said he made it clear any attack would be "met with overwhelming force" in defense of American troops.
Meanwhile, Air Force photos show US Embassy staff evacuated from Afghanistan at Al Udeid Air Base Tuesday, boarding a flight to Kuwait.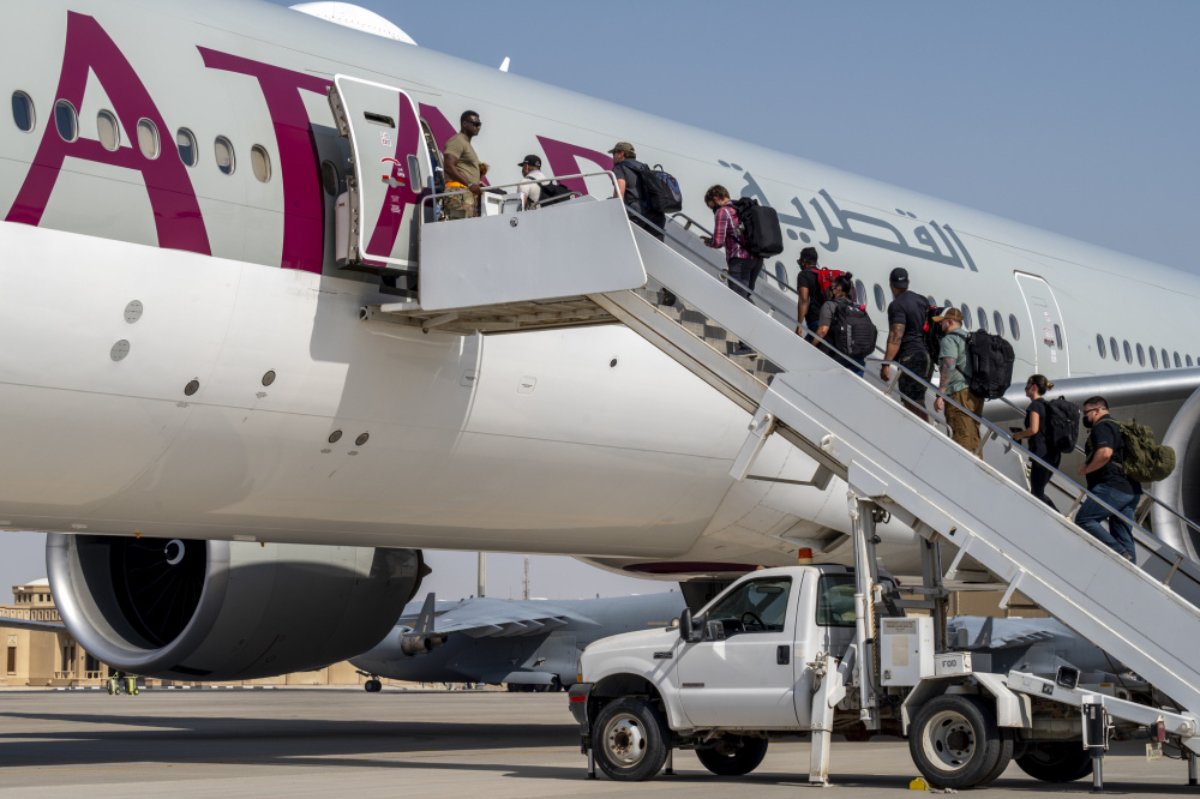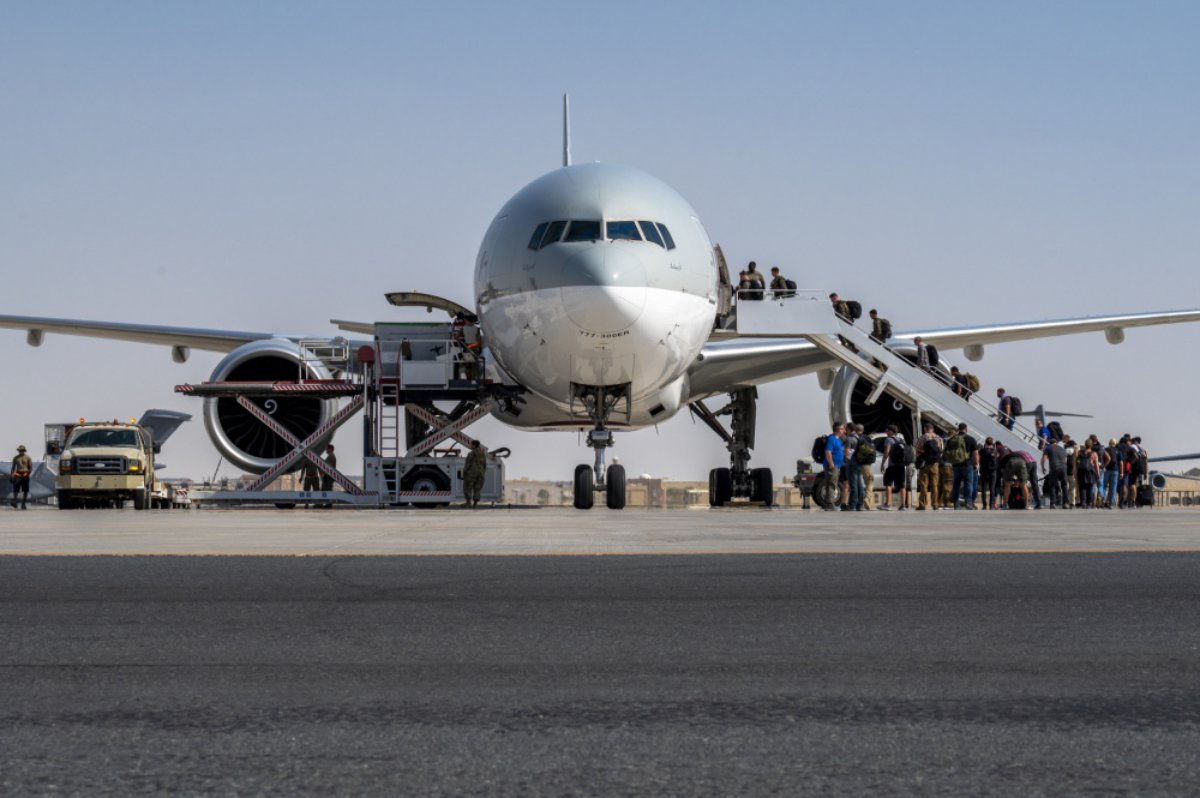 Read Next: