Being the first person to do anything is a daunting task, but being the first woman in a male-dominated profession like the U.S. military carries a weight that is felt up and down the ranks. Kati Garner, a 19-year-old Colorado native, decided to leave Eastern Illinois University in 1972 after her second year with aspirations of a life of adventure in the U.S. Navy. She quickly discovered that few options were available but enlisted anyway, leading her to Personnel School, where she learned "how to sit behind a desk and typewrite all day."
During her administrative training, one of the instructors asked for volunteers to go out to a San Diego-based UDT/SEAL team to learn how to dive. The petite 5-foot-3, 115-pound Garner raised her hand but was mocked for her unusual and unlikely attempt to gain a slot at a school only offered to men.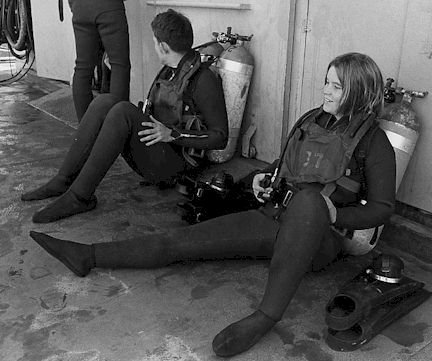 "They all looked at me and laughed," Garner said, "but I like to do things on the spur of the moment, kind of impulsive, you know?"
Everything changed in August 1972 when Chief of Naval Operations Elmo Zumalt Jr. led an initiative to open more sea duty billets to women. Garner transferred to the Enlisted Personnel Office in San Diego, and another roster called for volunteers to attend the dive school. Garner put her name in the hat then contacted Chief Bob Diecks, a UDT/SEAL and swimming coordinator, at the Recruit Training Center. "She needed stamina," said Diecks, who became Garner's coach. "When she started, she couldn't even run a quarter mile."
Every morning at 0600, Garner and Diecks were at the track where they executed exhaustive conditioning runs, completed repetitive calisthenics exercises like push-ups, sit-ups, and flutter kicks, and swam laps in the pool. For three months Diecks tested her mettle, improved her attitude and confidence, and used his experience to get her ready for the selection process to become a Navy Diver. She entered the month-long dive school on Nov. 5, 1973, surrounded by other sailors with dreams of becoming an underwater sea dweller.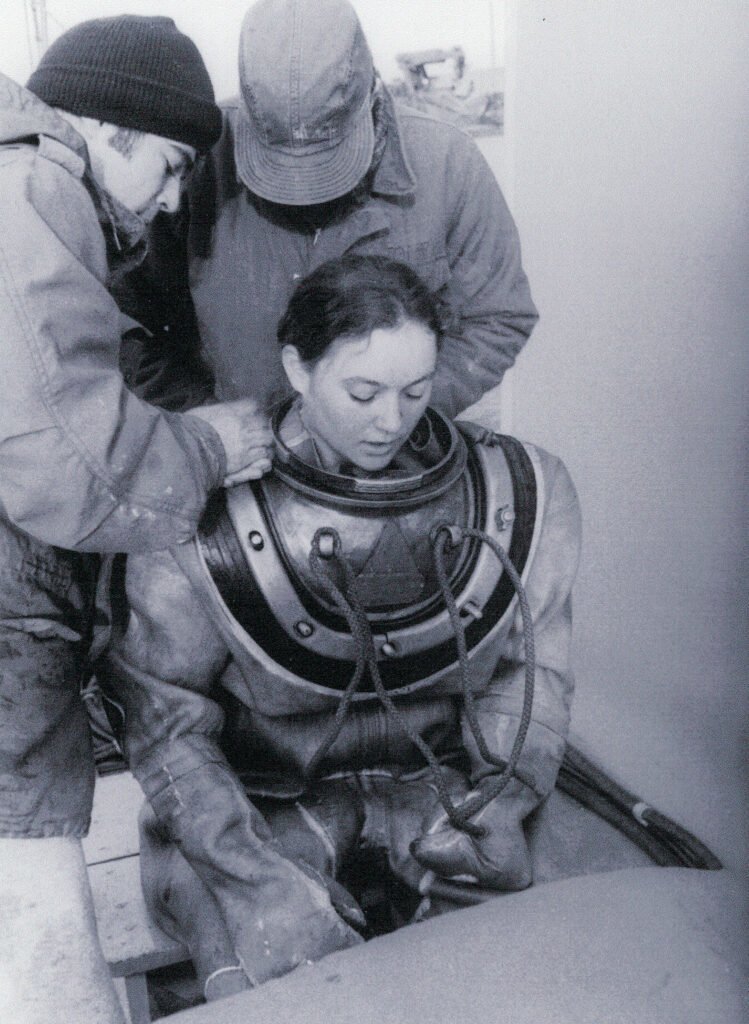 The class played games of leap frog through the mud, completed relentless calisthenics exercises to the point of muscle failure on every evolution, and wore 90-pound dive tanks on their backs for eight hours straight while in the pool or on the pool deck. When other sailors fell out of the class or quit, Garner earned the respect of her classmates, who supported her as much as she supported them. Water is a great equalizer, and instructors mimicked the condition of "surf hits" by yanking the dive mask from the students' faces or entangling their hoses in their equipment. Garner had to stay calm and think through the procedures despite the chaos and limited air supply.
On Nov. 30, 1973, Garner became the first female Navy SCUBA Diver in U.S. military history after completing a 120-foot dive in the culminating event during the final week of the course. She graduated, received her diploma, and Diecks pinned on her Navy Diver badge.
Garner went on to take an assignment at North Island, Coronado Air Station, California, where she taught survival at sea to air crewmen and pilots. She later worked at the Navy Marine Mammal Program in the training detachment. Garner's tenacity has paved the way for women in the Navy Diver profession and serves as an inspiration to anyone who goes against the grain to accomplish a goal that is viewed through a traditional lens as impossible.