Leaving the war behind nearly killed Kiefer Luttrell.
Before the Green Beret finally committed his life to music, the Nashville-based American folk artist had to take a lot of painful detours along the way. After an injury cut his college football career short, he worked a factory job in small-town Kansas, dropped out of Marine Officer Candidate School, and followed his twin brother into the Army and then war.
After hanging up his kit in February 2019 and leaving behind seven years of service as an elite soldier, Luttrell had to confront a box of emotions he'd pushed back into the dark for years.
"When my world slowed down, I went into the deepest hole of depression I've ever been in," Luttrell says. "I felt like a complete idiot most days and eventually went back to thinking about suicide."
In the American folk tradition, Luttrell has plenty of stories and a lot to share with the world. Producer Bryan Clark, who brings more than three decades of industry experience to Luttrell's music, describes the musician as "Iron and Wine meets Gregory Alan Isakov meets Ray LaMontagne."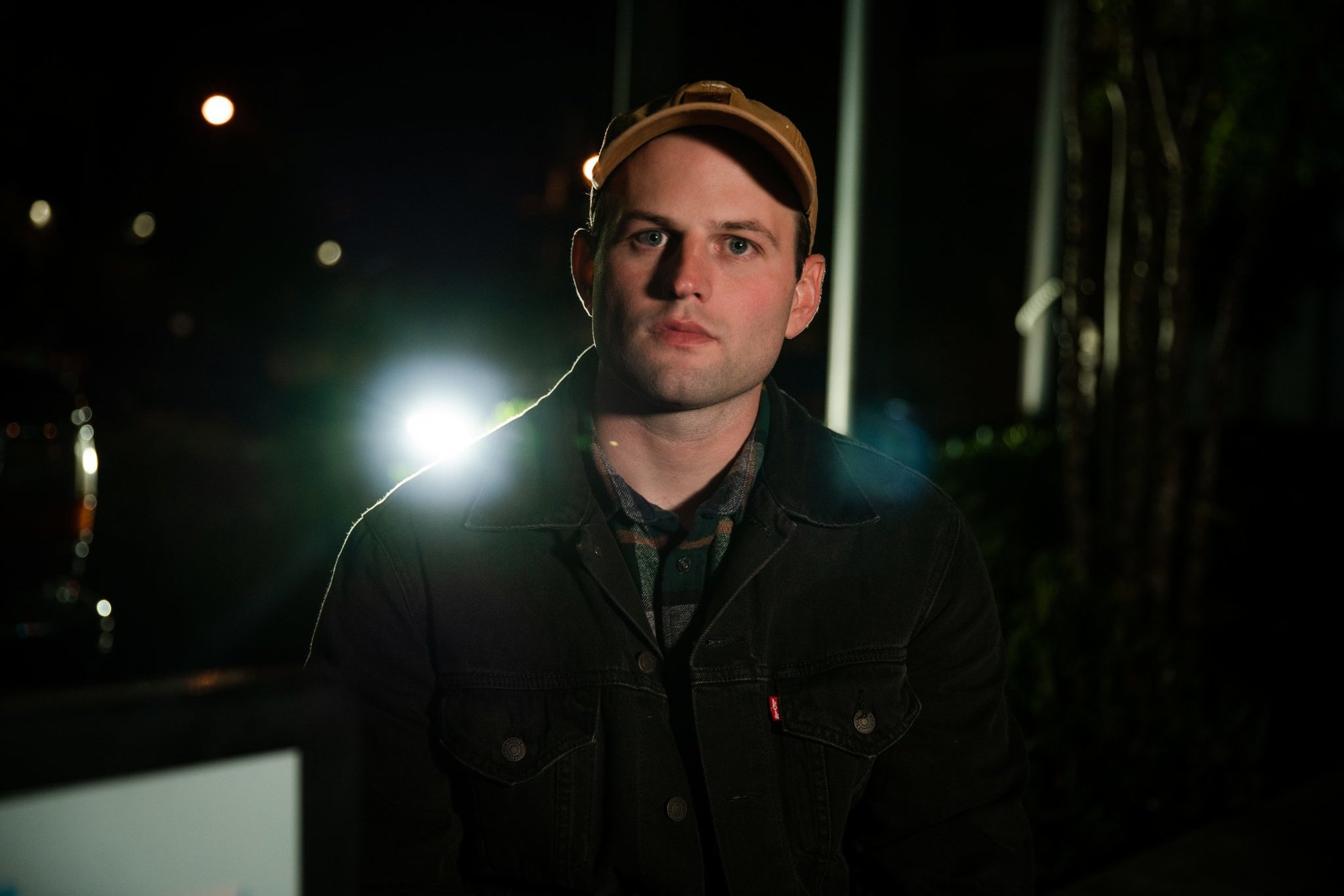 "Kiefer is part of that tradition of Bob Dylan, Woody Guthrie, and Hank Sr., which is about keeping it real and talking about something that might be difficult to understand, and that's important," Clark says.
Luttrell, who cites John Prine and Townes Van Zandt as major influences, picked up a guitar for the first time at 14 when his grandpa gifted him a cheap Gibson with a chestnut finish. After strumming on it long enough to get frustrated by his lack of ability, Luttrell put the instrument away in a closet and mostly forgot about it.
But by January 2011, the Iola, Kansas, native was working a dead-end job at the local factory in his hometown, drinking too much, and occasionally attending community college. With small-town life grinding down his spirit, he rummaged through his closet, found the long-forgotten Gibson his grandpa gave him, and started strumming.
He tried to get a band started with his twin brother, Keagan, but that plan fell apart when his twin enlisted in the Army. As Luttrell's options for escaping his one-highway town dwindled, he also looked to the Army for a way out, enlisting in September 2011.
After completing Special Forces selection and becoming an engineer sergeant with the 5th Special Forces Group, he completed multiple deployments to the Middle East, where he saw his share of traumatic events.
While he was deployed near the border of Jordan and Syria in 2016, Luttrell's team treated a refugee whose legs had been badly mutilated after someone rolled a grenade into a tent in a refugee camp.
"He didn't have feet anymore," recalls Matt Blagg, Luttrell's friend and former teammate. "That bothered Kiefer pretty badly, and I think he still thinks about that."
"Songwriting for me has always been a light that helped me get out of the dark holes in my life."
On Nov. 4, 2016, Luttrell received the devastating news that three of his 5th Group brothers had been killed by a Jordanian soldier who opened fire on a convoy of American Special Forces soldiers as they returned to King Faisal Air Base after a training exercise.
The loss of Isaiah Booker, a soldier who died in a non-combat related incident while supporting 5th Special Forces Group, also haunted Luttrell. Booker had told Luttrell about his dreams of becoming a chef after the Army.
Luttrell found himself constantly wondering if he'd meet a fate similar to all those casualties of war. He became obsessed with the realization that his life could be cut short long before he could ever pursue his dreams of being a songwriter.
"I thought, 'If my life were to end today, would I be content with how I lived?' " Luttrell recalls. "The answer was no, because I never pursued the thing I really cared about. It completely changed my outlook on life. All I wanted to do was get home alive and dig even deeper to reach my goals."
After leaving the Army in 2019, Luttrell returned home with a renewed dedication to songwriting. He would sit with a metronome and headphones, picking at his guitar for hours and honing his skills with the goal of mastering his craft.
"When I came home, I was a lot more disciplined and would write with a purpose," he says. "I just really started taking this seriously."
The focus and dedication to music has put Luttrell on a promising path as a singer-songwriter. He has multiple singles out and plans to release his first album early this year. In the meantime, he's fulfilling his childhood dream, playing live in Nashville. He says his music is about living for those who can't and communicating through his art the experiences that shaped the GWOT generation.



View this post on Instagram








"Travelin'" — one of Luttrell's first singles — is about his brother's transition from the Army in 2017. Keagan grew out his beard and started traveling north, hopping trains and hitchhiking, trying to find his way.
"It's really kind of a lonely journey listening to the song," Keagan says. "It's not all sadness, but there's a contemplative feeling to it. The song really hit [transitioning from the military] on the head with trying to figure out who you are and how you're going to carry on."
In "Travelin'," Luttrell sings softly about "the looks people cast my way / their minds full of words they'll never say / Cuz they don't know where I've had to go and how far I've come since yesterday."
Luttrell's own transition from soldier to civilian was a dark period in his life. As he suffered with disruptive symptoms of post-traumatic stress, his songwriting suffered as he looked for ways to cope. He turned to alcohol and soon found himself killing a bottle of whiskey just to fall asleep some nights.
Eventually, Luttrell turned to LSD, hoping the powerful psychedelic might help him cope and find his way.
"I took a small dose, and it was manageable," Luttrell says. "The problem was that I'd been in a hole for so long, so I did all the acid I'd obtained in a relatively short amount of time."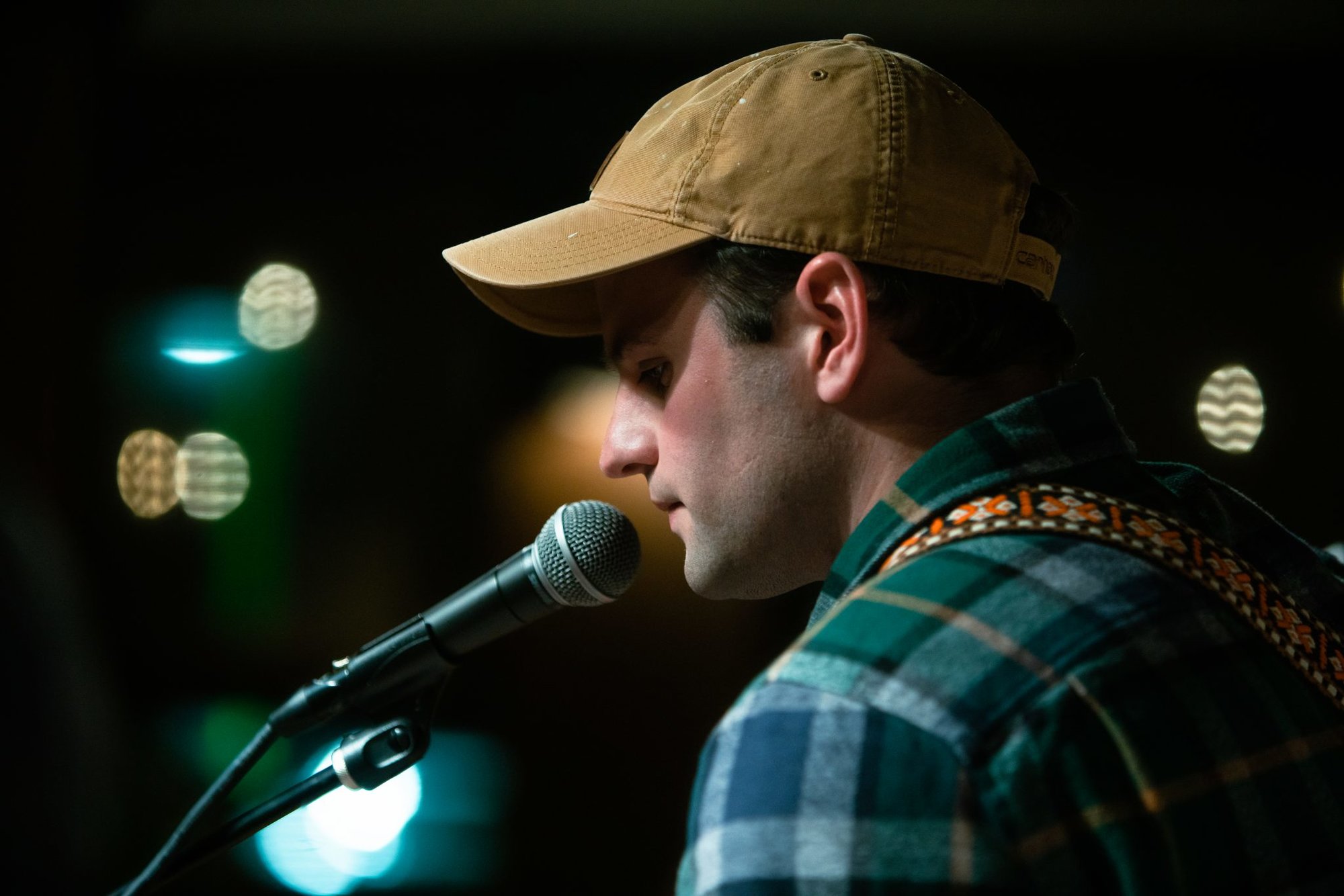 Luttrell's LSD use eventually attracted the attention of his friend and former teammate, Stephen Papke.
"He was getting delusional, and I was afraid for his safety," Papke says. "I pretty much forced him to get in the car and go with me to the emergency room. He's my best friend, and I couldn't stand to see him go down a path that I've seen plenty of other veterans go down."
Now Luttrell continues to get by with a little help from his friends. In May 2020, another Green Beret buddy connected him with a Grammy-winning producer, who gave him an audition. After a few songs, the producer thanked Luttrell for coming, and the two shook hands.
After a callback never came, Luttrell took his songwriting career into his own hands. He found Blackbird Studio in Nashville, Tennessee, and connected with producer Bryan Clark.
"Songwriting for me has always been a light that helped me get out of the dark holes in my life," Luttrell says. "It gave me hope in what felt like a hopeless situation, and that's why I believe I always come back to it and will always continue to do it."
Luttrell says his long-term goals don't include being famous. He's happy simply being able to support himself as a musician and continuing to make sense out of life's mysteries through songwriting.
"You know what?" he says. "I'm happier than I've ever been because I'm finally pursuing something I love."
---
This article first appeared in the Winter 2022 edition of Coffee or Die's print magazine as "An Artist's War Within."
Read Next: