Disney just dropped the first teaser-trailer for its long-awaited Obi-Wan Kenobi series on Disney+ and, Sweet Baby Jesus, it has us feeling the kinds of feelings usually expressed with eggplant or water emojis.
"The fight is done. We lost. Stay hidden," says Ewan McGregor's disembodied voice over images of Obi-Wan riding an eopie across the Tatooine sands and checking up on an adolescent Luke Skywalker from a distance. We see Luke through binoculars on his uncle Owen's moisture farm as the child (looking not-so-unintentionally like baby Anakin Skywalker in The Phantom Menace) pretends to pilot his desert domicile like a racing pod.
The trailer makes the jump to lightspeed when it slams to black and the Lucasfilm logo appears, hitting all the right nerves amid the dramatic-turn musical backdrop of John Williams' Duel of the Fates. (We needed a post-nerdgasm cigarette after the first 30 seconds.) If you don't get chills from the memory of Obi-Wan going ham to Duel of the Fates against Darth Maul in Episode I, what are you even doing here?
"The key to hunting Jedi is patience," says an ominous, Palpatine-like voice that likely belongs to the Grand Inquisitor. After Emperor Palpatine nearly wiped out the Jedi with Order 66 in Episode III, the Inquisitors emerged as a group of dark Force users who serve the emperor, and Disney's first teaser for Obi-Wan Kenobi suggests the series will revolve around their quest to hunt down and destroy the surviving Jedi once and for all. The Inquisitors, who are all over the trailer, played heavily in Dave Filoni's Star Wars Rebels animated series, which takes place 14 years after Anakin makes his turn to the dark side in Episode III and five years before Luke meets Obi-Wan on Tatooine in Episode IV.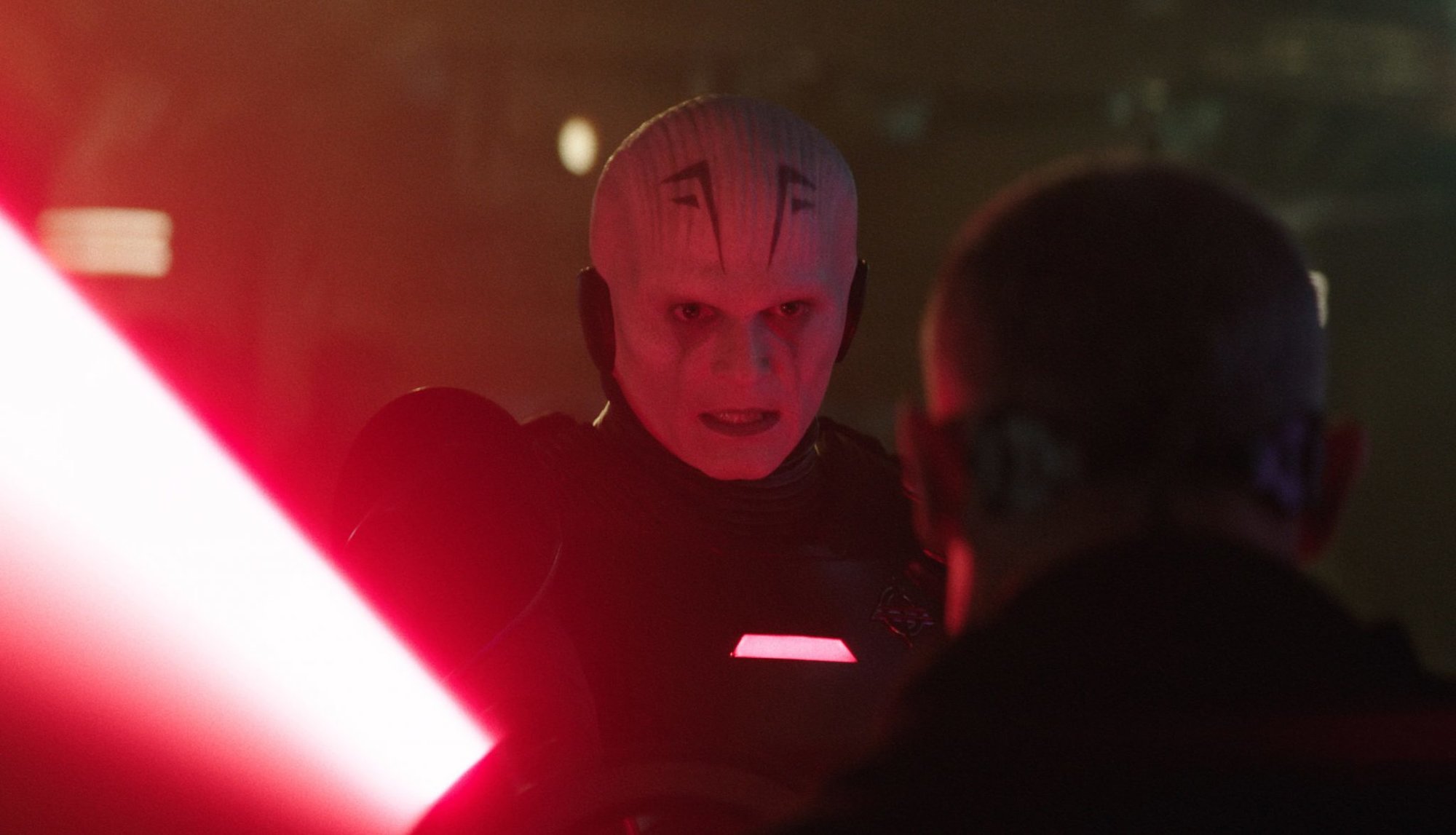 Filoni, who also directed the popular animated series Star Wars: The Clone Wars, and Jon Favreau, who breathed new life into the Star Wars franchise with The Mandalorian, are considered by many fans to be saviors of a franchise nearly ruined by, well, other people *cough* Kathleen Kennedy *cough* Rian Johnson *cough* J.J. Abrams.
"Jedi cannot help what they are," the ominous voice says in voiceover narration. "Their compassion leaves a trail. The Jedi code is like an itch. They cannot help it."
This is juxtaposed with images of the Grand Inquisitor and an Inquisitor named Reva (Moses Ingram) wielding red lightsabers with a whole lot of Big-Evil Energy (BEE) and interrogating and generally menacing everyone from Luke's uncle Owen (Joel Edgerton) to a mysterious character only seen from behind or in silhouette. Some internet commenters have speculated the mystery character could be Cassian Andor from Rogue One. Andor is getting his own Disney+ series, and given Disney's strategy of Marvel-izing the hell out of its Star Wars Universe, it's probably a safe bet that Andor, Ahsoka Tano and other popular Star Wars characters will say "Hello there" in Ewan McGregor's series.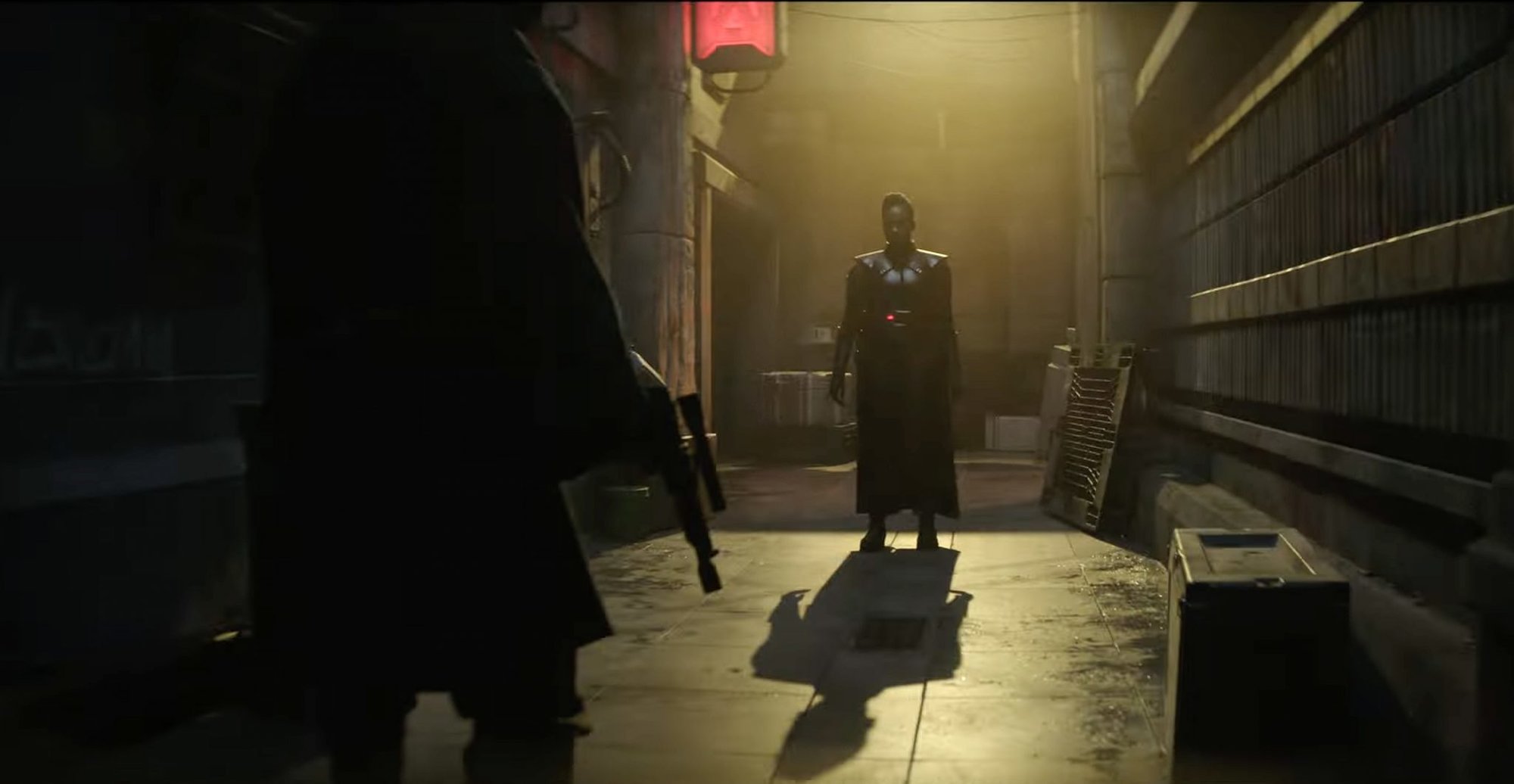 Although Darth Vader does not appear in the teaser, Disney revealed months ago that Hayden Christensen will reprise his role as Star Wars' OG Sith Lord, and McGregor has hinted at a possible rematch between Vader and Kenobi in the series. If you listen closely at the end of the teaser, you can hear Vader's iconic mechanical breathing as the title screen announces the May 25 release date.
At first glance, one might think Disney missed an opportunity to release their most hotly anticipated Star Wars series on Star Wars Day — May 4 — (as in, May the Fourth Be With You), but the release date is clearly a nod to the 45th anniversary of Star Wars hitting theaters on the same day in 1977. That's a cool Easter egg but not as cool as an earlier release would have been — because this series can't get here fast enough.
Read Next: These are the Top 10 Greatest Star Wars Lightsaber Duels — Ranked