This week, a new coffee-flavored whiskey debuted in select US markets, paying tribute to America's adventurous spirit. Using natural coffee extract, Kentucky Coffee expertly blends the bold flavors of dark-roast coffee with a smooth whiskey finish and silky maple and vanilla tasting notes.
Bottled and distilled in Kentucky, the new coffee-flavored drink embodies the restless cowboy spirit. In fact, it was inspired by the cowboys, some of America's original adventurers, who often sipped on "cowboy coffee" during the day and switched to strong whiskey, otherwise known as "firewater," in the evening, celebrating camaraderie and the simple moments around the smoldering campfire.
The original cowboy coffee brew method is a variation of immersion brewing without a filter. The coffee is made over an open flame outdoors where your everyday electric coffee maker isn't readily available. This simple method of brewing makes a great-tasting cup of coffee that is bold and flavorful.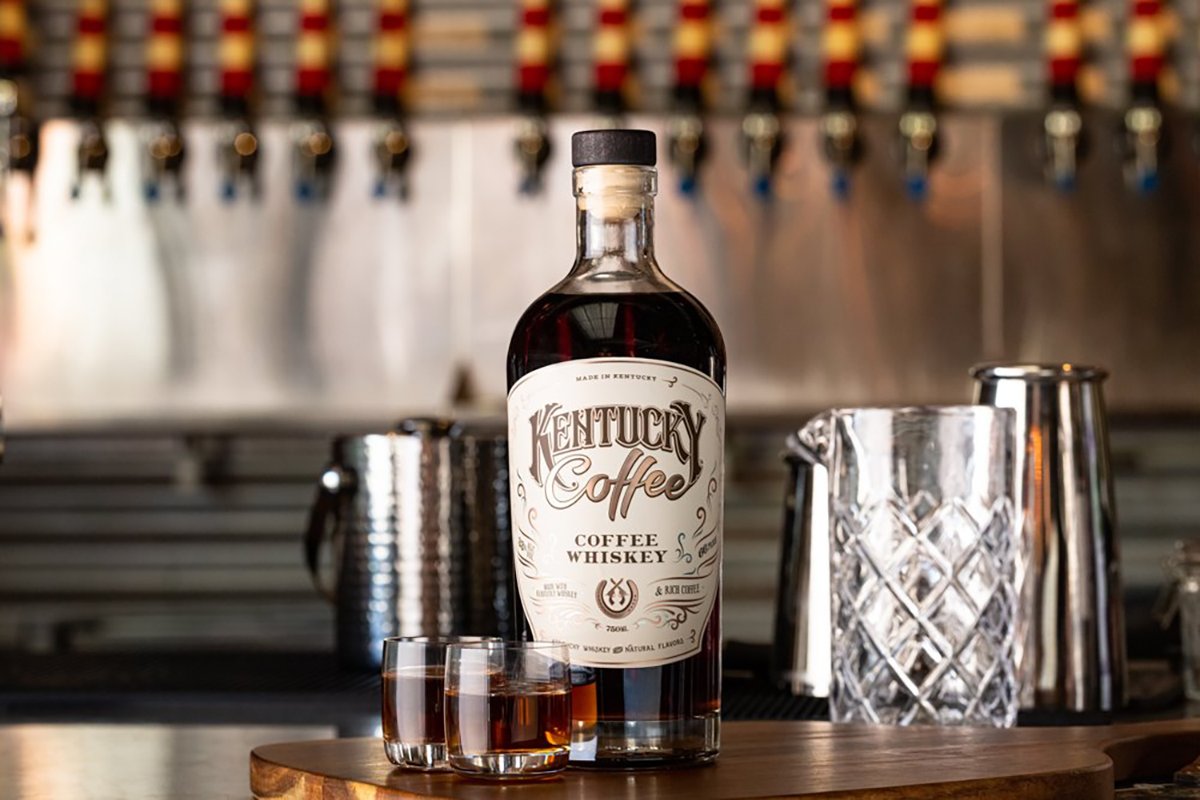 Kentucky Coffee was born from co-founder and Atomic Brands CEO Don Deubler Jr.'s desire to find a stand-alone spirit that embodied the bold flavors of the two beloved icons, coffee and whiskey, without compromising taste or quality ingredients. With a portfolio of products, including award-winning craft canned cocktails, Atomic Brands is committed to innovating for drinking and lifestyle occasions.
"Kentucky Coffee unites the best of two consumer favorites: coffee and whiskey," Deubler said. "It creates an unmatched, timeless taste that takes you back to simple and special moments around the campfire with loved ones. We've seen an incredible response to this bold flavor right out of the gate, and we're excited to invite new consumers to discover this exciting flavor combination and create stories and adventures of their own."
Kentucky Coffee can be enjoyed straight up, on the rocks, or as a primary ingredient in an array of cocktails. The company's official website also features a list of adventurous cocktail and shooter recipes for consumers to experiment with.
The spirit is available across select on-premises locations and liquor retailers in Kentucky, Missouri, and Ohio, with additional markets to be announced in the coming months. Kentucky Coffee is 66 proof (33% alcohol by volume). Currently, it retails at $19.99 per 750-milliliter bottle.
Read Next: