A single-dose, conical burr grinder is creating quite the buzz this month. The new coffee grinder, which is targeting at-home baristas, reached its crowdsourcing campaign goal only five minutes after launch. And according to the company's website, the overwhelming demand has made this electric burr grinder the most successful crowdfunded coffee project in history.
The Key Coffee Grinder, developed by Weber Workshops, aims to enable baristas to unlock cafe-quality cups of coffee through its compact, space-saving design.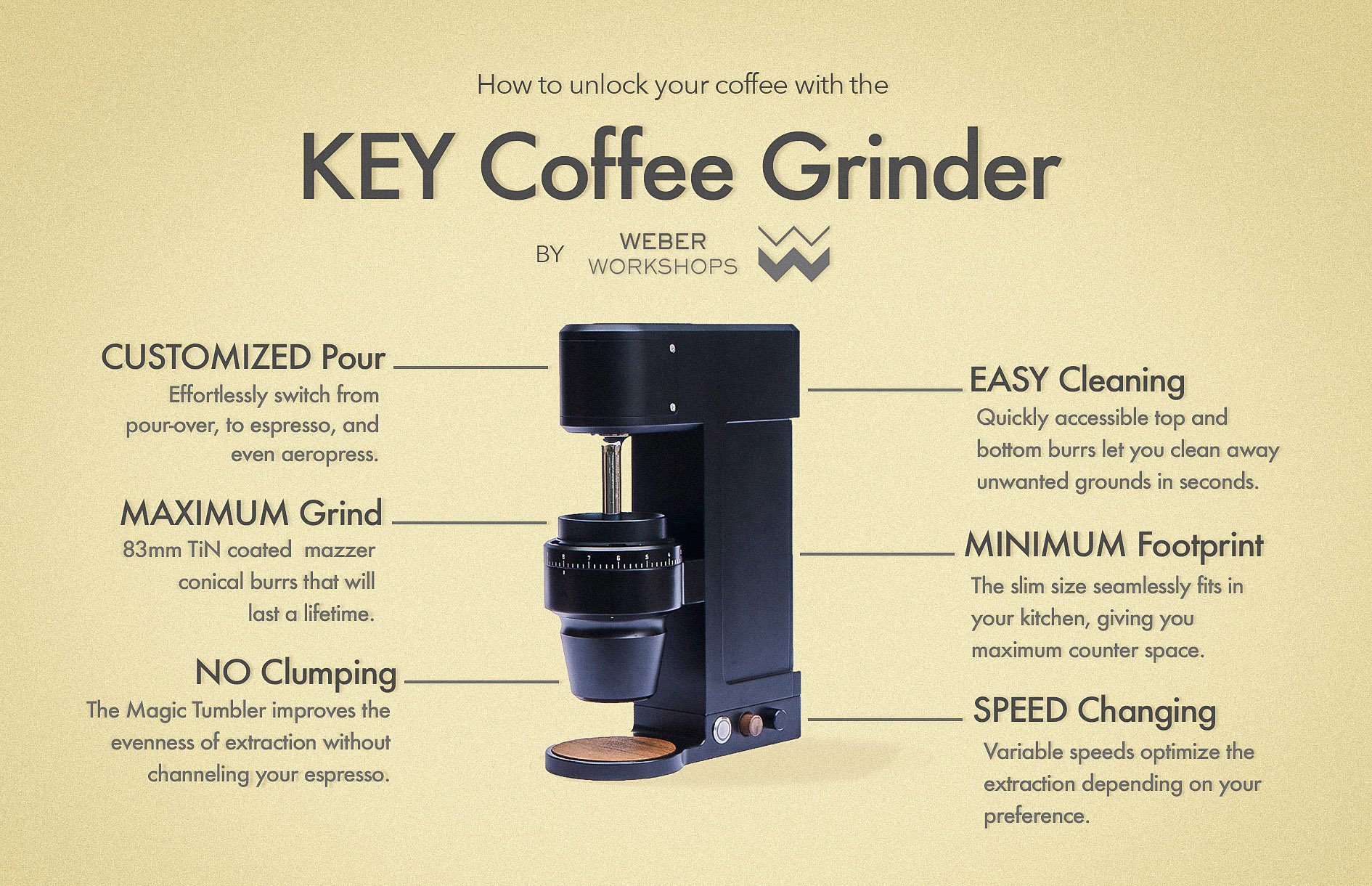 The Key grinder effortlessly switches between espresso, pour over, French press, and AeroPress-style grind settings. This allows the user the freedom to quickly adjust grind settings for the preferred brewing method.
"The grind quality is essential in creating a sensational cup of coffee," Weber Workshops founder Douglas Weber said in a statement. "This process can make or break the flavor profile of a brew, impacting the acidity, bitterness, and sweetness of a cup. We all start off as novice home baristas, and the KEY was conceptualized to improve coffee creation for consumers at all levels — novice to world-class."
An Apple iPod Product Design veteran with a deep passion for design, coffee, and kitchenware, Weber founded Weber Workshops in 2014. His novel coffee grinder was created by the same engineers and designers behind the popular Apple iPod nano.
Features of the Key grinder include:


Retention-free grinding.


Adjustable RPM.


Counter-space-saving design.


83 mm conical burrs.


Magnetic assembly.


Built-in brush with replaceable head.


Compatibility with both standard and magic tumbler configurations.


Hardwood landing pad.


Anti-popcorning dust lid.


Hex wrenches for assembly and maintenance.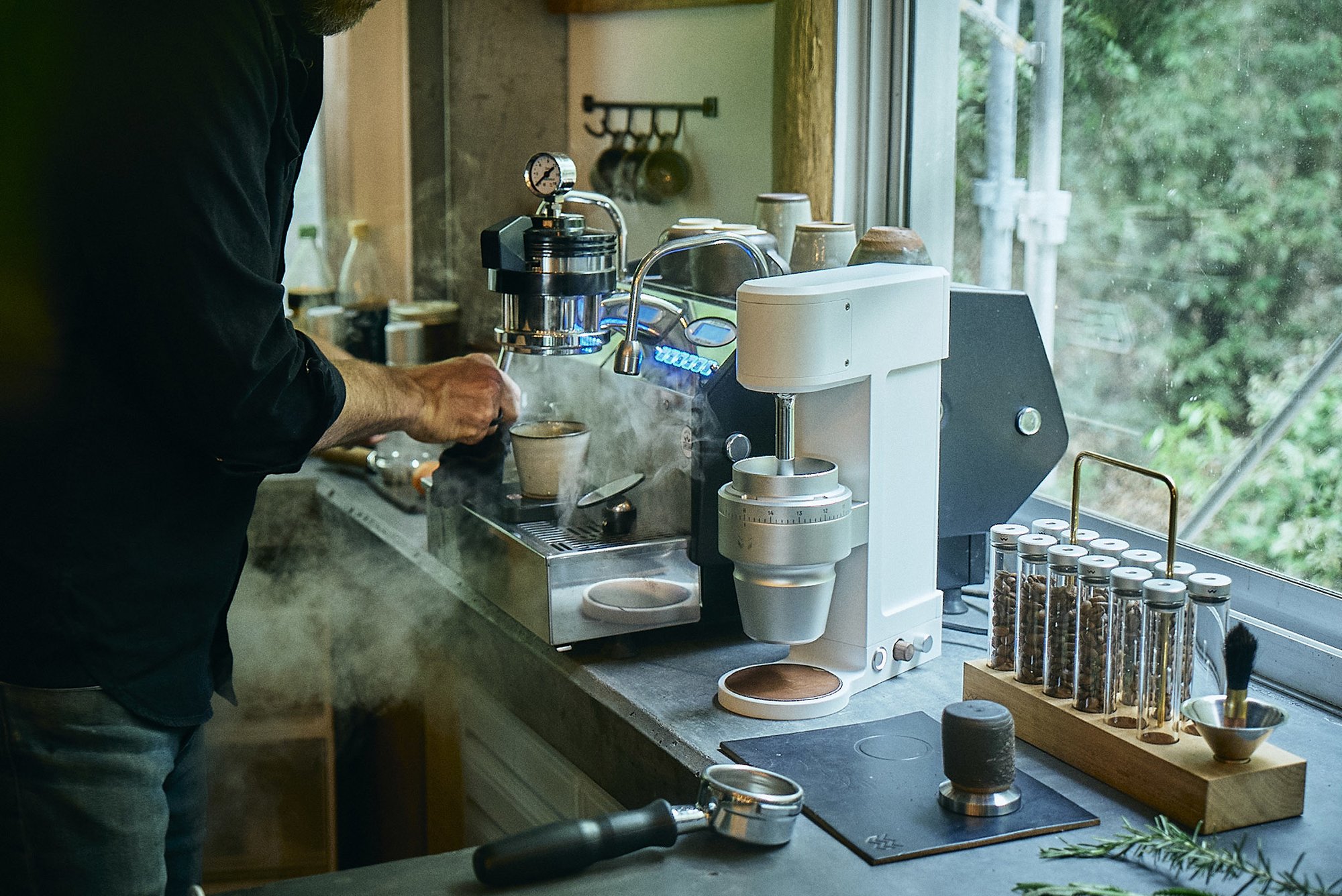 Available in snow and onyx colors, the Key grinder is built around the massive 83 mm conical burr set. These burrs are exclusively sourced from Mazzer, a leading manufacturer of coffee grinders and accessories worldwide. Weber seasons the burr set with a life-prolonging and food-safe titanium coating.
The Key coffee grinder is available for order.
Read Next: